China's Notable Economic Growth over the Past Decade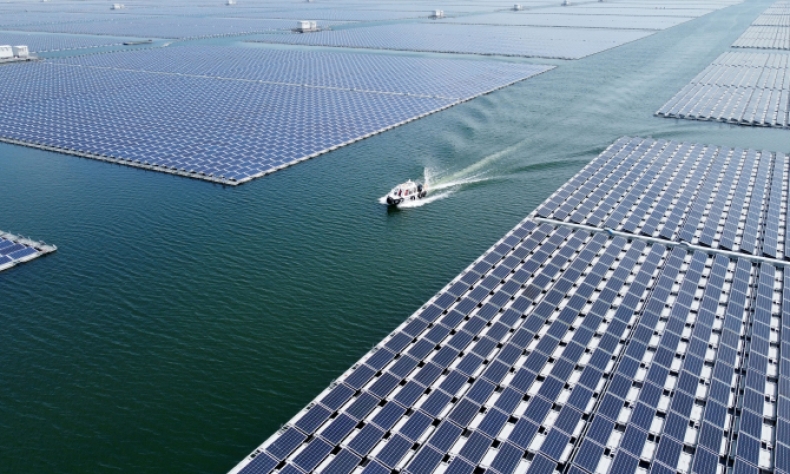 China has lived up to its commitment to innovative, coordinated, green, open and shared development.
With its economic aggregate nearly doubling from 2013 to 2021, China has seen a decade of remarkable progress and has taken on a bigger role on the international stage. Throughout this period, China's GDP expanded at an average annual rate of 6.6 percent, higher than the growth pace of 2.6 percent for the global economy and 3.7 percent for developing economies, a report from the National Bureau of Statistics (NBS) showed. Per-capita GDP hit 80,976 yuan ($11,684) in 2021, up 69.7 percent from 2012—after allowing for inflation.
China's average contribution to global economic growth exceeded 30 percent in 2013-21, ranking first in the world. The people are the greatest beneficiary of the development. Last year, per-capita disposable income reached 35,128 yuan ($4,903), up 18,618 yuan ($2,599) from 2012. It represented an annual average growth of 6.6 percent after allowing for inflation, 0.5 percentage point higher than that of the per-capita GDP. From 2013 to late 2020, a total of 98.99 million poor rural residents shook off absolute poverty, the NBS further said.
"Over the past decade, China has been among the leading countries in economic, foreign trade, foreign direct investment and outward investment growth. Consistent reforms and opening up have driven this development," Yu Miaojie, President of Liaoning University and a dingtuished professor of Peking university, told Beijing Review.
China has lived up to its commitment to innovative, coordinated, green, open and shared development. Facing external challenges in recent years, the country now stands ready to consolidate growth momentum via its complete industrial system and an expanding market fostered over the past years, Yu said.
Strong drivers
Innovation has been a key impetus for China's advancement. The country's manufacturing industry is moving toward the high end of the global value chain. According to the World Intellectual Property Organization, China rose to 12th place on the Global Innovation Index 2021, up from 34th in 2012. This leap is attributed to the growing input in technological innovation, especially the digital economy.
Last year, China's research and development (R&D) investment reached 2.796 trillion yuan ($441.5 billion), 2.7 times that of 2012. R&D spending accounted for 2.44 percent of its GDP in 2021, near the 2.47-percent level of members of the Organization for Economic Cooperation and Development, mostly developed economies in Europe and North America, in the pre-pandemic era, the NBS said.
Growing private businesses are becoming major driving forces of innovation with self-developed technologies. As one of the top tech companies in China, Baidu began independent R&D on autonomous driving in 2013. In 2017, it launched a self-driving ecosystem, called the Apollo platform. The company said mass production of its self-driving vehicles is slated to start in 2024.
Micro, small and medium-sized tech enterprises have also boomed. Established in 2020, Yunxi Drones, located in Beijing's Yanqing District, produces smart unmanned aerial vehicles for indoor use. According to Bai Mo, an executive director of the company, it has adopted facial recognition technology, differentiating its products from those equipped only with positioning systems. Unlike many its counterparts on the market, Yunxi's drones will not fall from the sky after bumping into objects and better guarantee the safety of bystanders.
"Our self-developed products have been used by fire departments in indoor scenarios to quickly identify people trapped inside buildings. They have also been used for measurement at mining sites and grain warehouses," Bai told Beijing Review.
While China is turning into a manufacturing hub, its large market has provided strong stimulus. According to the NBS, final consumption expenditure contributed 65.4 percent to the 2021 economic expansion, up 10 percentage points from 2012. In 2021, about 24.5 percent of total retail sales of physical goods in the country occurred online, up 15.3 percentage points from 2014.
Over the past decade, especially during the COVID-19 period, China's digital economy has further developed and online consumption has remained robust. And homegrown brands have been able to step up their game.
A decade ago, the Chinese market was dominated by imported cosmetic products. Today, the country's beauty industry tells a different story as domestic brands become hits. Florasis was established in 2017. An obscure makeup brand at first, it started gaining attention through live commerce in 2019. Its Chinese-style design and products sold at mid-range prices sparked consumer curiosity and soon resulted in a rapidly growing clientele. Last year, the company's gross merchandise volume reached 5.4 billion yuan ($757 million).
Live commerce platforms have brought domestic goods some much needed momentum. The number of homegrown products on short video platform Douyin, China's TikTok, surged 508 percent in March this year from April 2021, with 93 percent of the platform's top-selling items domestically produced.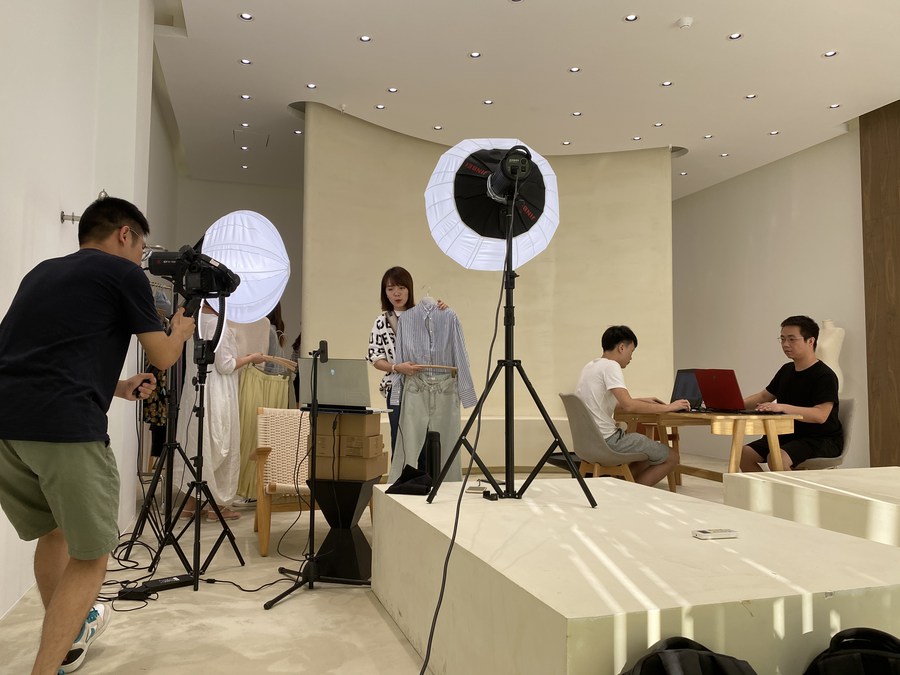 Opening doors
China has been opening up its market despite external challenges, from geopolitical changes to the pandemic.
Total value of China's trade in goods and services reached $6.9 trillion in 2021, ranking at the global top. Imports and exports were both up from the previous year.
Emerging cross-border e-commerce platforms and logistics have promoted the introduction of global products into the Chinese market and sent domestic products and services abroad. China's cross-border e-commerce reached 1.92 trillion yuan ($269 billion) last year, up 18.6 percent year on year. It jumped nearly 10 times over the past five years, the Ministry of Commerce said.
According to the General Administration of Customs of China, private enterprises saw imports and exports increasing 14.9 percent from one year ago to 13.68 trillion yuan ($1.9 trillion) in the first eight months of 2022, accounting for 50.1 percent of the country's total. Trade value of foreign-invested firms rose 2.4 percent year on year.
In 2021, paid-in foreign direct investment in China hit a record $173.5 billion, an increase of 53.1 percent from 2012, making it the world's second largest destination for investment. Its outbound direct investment stood at $145.2 billion last year.
By late 2021, China's investment in overseas economic and trade cooperation zones totaled $50.7 billion, contributing a combined $6.6 billion in taxes and fees to host countries and creating 392,000 local jobs, according to data from the Ministry of Commerce.
Ongoing tasks
Improving natural environment and growing green industries are China's latest labels. Its accumulative afforestation area amounted to approximately 59.44 million hectares from 2013 to 2021.
In 2020, China announced its goals to peak carbon dioxide emissions before 2030 and achieve carbon neutrality before 2060. Clean energy accounted for 25.5 percent of China's total electricity consumption in 2021, up 11 percentage points from 2012.
Nationwide installed capacity of renewable energy has surpassed 1.1 billion kW, with installed capacity for hydro, wind, solar and biomass power generation gaining top spots worldwide. During 2012-21, construction of multiple photovoltaic power stations with a combined installed capacity of 26.36 million kW was completed, according to the National Energy Administration.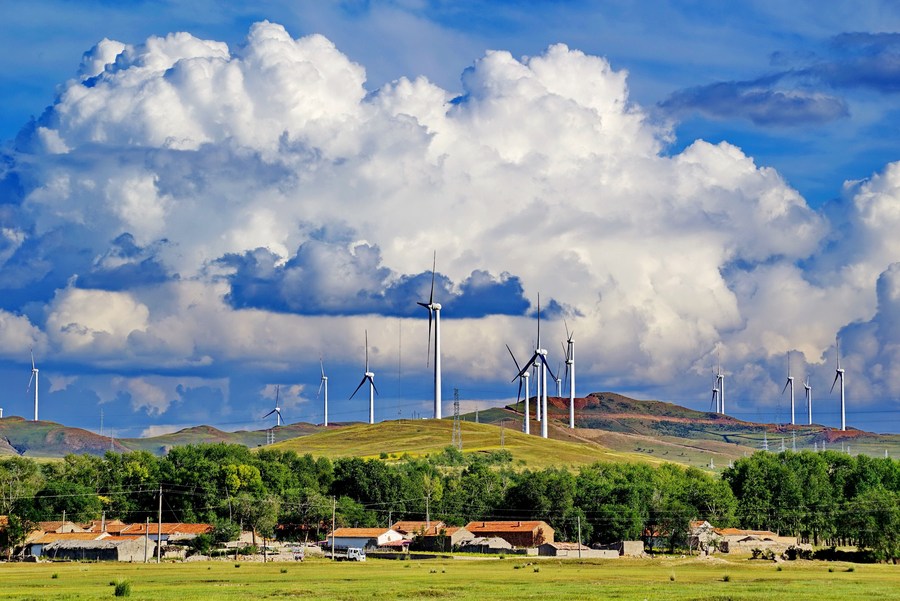 Over the past decade, China's renewable energy facilities and services have gone global. Chinese enterprises have built around 70 percent of global hydropower stations. It is also the largest wind turbine manufacturer and a major supplier of photovoltaic components in the world, the administration said.
The wellbeing of the people, which has been improved over the past 10 years, remains a constant focus of government undertakings. After the elimination of absolute poverty in late 2020, the topic of rural revitalization was put on the agenda in a bid to balance the country's uneven rural-urban development. China has made every endeavor to ensure employment, expand medical care coverage, make education more accessible, and promote a new type of urbanization with a focus on improving infrastructure and public services and creating new industries in rural areas.
According to Yu, the government needs to boost rural industries to narrow the urban-rural gap. "Eastern coastal areas have seen rising costs of labor forces, leading to the transfer of labor-intensive industries to inland regions. As central and west China have improved their industrial systems, the transfer will drive employment in the regions and narrow the rural-urban and inter-regional gaps," he said.
The next priorities
Yu suggests China further improve its major economic driving forces. To stabilize foreign trade, China should diversify its export destinations as geopolitical relations are becoming ever more complicated. Chinese enterprises need to double down on efforts exploring the potential of markets such as members of the Shanghai Cooperation Organization and BRICS.
"We should expand the import of intermediate products to cut costs and improve enterprise profits. That will boost the industrial reshuffle and enhance the strength of domestic companies. China also needs to expand and upgrade its exported services," Yu said.
He also pointed to the importance of expanding outward direct investment to higher-quality fields and boosting cooperation under the Belt and Road Initiative, a China-proposed initiative to enhance transcontinental connectivity. China should also explore more regional cooperation, giving full play to the role multilateral frameworks such as the Regional Comprehensive Economic Partnership (RCEP), according to Yu. The RCEP, which became effective in January, is the world's largest free trade agreement. Its members, consisting of China and 14 other Asia-Pacific economies, account for 30 percent of the world population, around 30 percent of global GDP and 28 percent of international trade.
"As impacts of the pandemic ease, China is expected to see stronger economic growth in the fourth quarter. While exports and investment serve as major momenta, domestic consumption should get another boost," Yu said.