China's Presence in South Asia and its Trilateral Cooperation Strategy for Greater Cooperation
It appears that China is seeking to play a constructive role in South Asia, with the primary aim of advancing connectivity and collaboration and promoting peace, order and development in the region.
The recent visit of Chinese President Xi Jinping to India and Nepal inked a new chapter in bilateral and trilateral cooperative relations. Nepali experts noted that President Xi Jinping's second informal meeting with Indian Prime Minister Narendra Modi, followed by his visit to Nepal, was highly symbolic and could be the beginning of trilateral partnerships to come.
It appears that China is seeking to play a constructive role in South Asia, with the primary aim of advancing connectivity and collaboration and promoting peace, order and development in the region.
In the advancement of its Policy on Diplomacy, China has already begun to demonstrate its effectiveness in advancing cordial and comprehensive relations with her neighbor countries. In the case of South Asia, China is on the right track and is increasing cooperation with neighbor countries through the promotion of investment, trade, and cultural exchange. Leaving aside the Doklam issue of 2017, President Xi has demonstrated a willing effort to increase cooperation and collaboration with India too.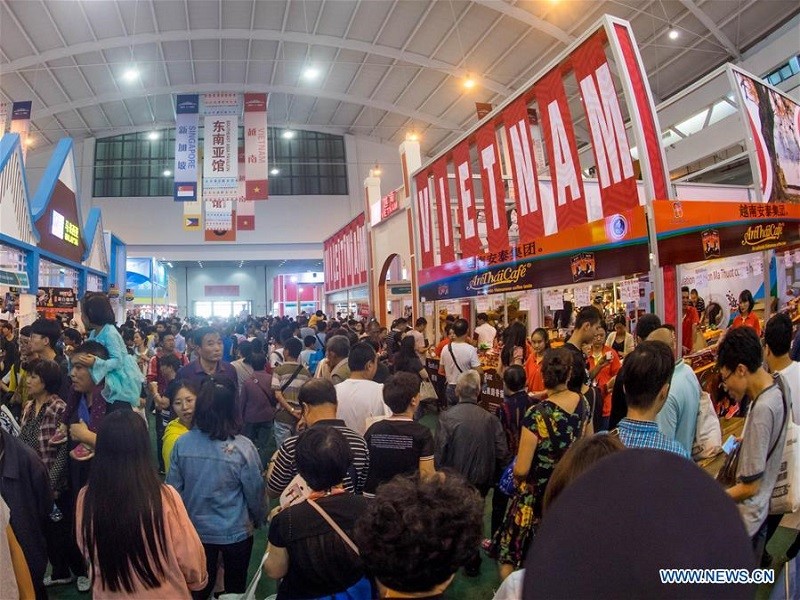 Since the founding of new China in 1949, and more pertinently, since the launch of reform and opening-up in 1978, China's regional and global posture has become more benign, supportive and fruitful. History has shown that most of the great powers have indulged in many types of intra-state and inter-states warfare to facilitate their rise, but China has very rarely encroached upon neighbors and thereby largely avoided confrontation and conflict. As such a geographically large and populous nation, it is commendable that China has managed to build and maintain cooperative and peaceful co-development with its neighbors. China has therefore succeeded in setting an example on the international stage of how to work together in a collective spirit to promote peace and stability. President Xi's proposal of Community of Shared Future for a Mankind is a culmination of – and testament to – China's long benign, peaceful and collective approach toward international relations and the global community.
China's Foreign Minister Wang Yi once said, "supporting the development of Nepal and should become the consensus of China and India". He also emphasized the importance of bilateral cooperation to build community and a shared future for China and Nepal in the new era. Such sentiment indicates that China is ready to support all necessary areas of connectivity to become a partner on socio-economic development of the entire region.
China's constructive approach towards trilateral cooperation and its perceived benefits is shared by many, however India has not officially come to a unified consensus. Positively, some sections of India's experts and scholars have been discussing proposals on important issues of bilateral and trilateral cooperation such as connectivity between the Himalaya regions. In the Panchayat era of Nepal, the then King Birendra raised the vision for Nepal to act as a vibrant bridge between India and China. At his short tenure as a prime minister in 2010, Pushpa Kamal Dahal had raised the idea of trilateral economic cooperation. According to those close to him, Prachanda talked with President Xi of China and Prime Minister Modi of India in the hope of increasing trilateral cooperation efforts.
In order to harness the potential of Nepal, intensive investment is needed. Now that political stability has been achieved and a clear economic agenda has been formed, Nepal has enjoyed high economic growth. Through greater cooperation with their northern neighbor, Nepal could make use of China's impressive railway, highway, and port infrastructure to promote her trade with the Asia region, but also with the rest of the world. Nepal's increasing connectivity with China ultimately supports the socio-economic development of India too. Should connectivity increase between the three nations, India could attempt to reduce their high trade deficit with China through the exporting of more goods.
India should not worry about China's strategic presence and cooperation with the rest of South Asia countries. India and China are both members of many regional and international organizations. Since 2018, the leadership of the two nations have begun conducting informal meeting which has allowed them to talk freely and cordially on significant agendas. Each country in South Asia region wants to achieve their national goal of vast socio-economic development. To achieve this shared goal, external investment, technology, experience and manpower is necessary.
In realizing its failed neighbor policy since 1947, the Indian establishment should demonstrate a  pragmatic and liberal posture on trilateral cooperation and China's positive and supportive presence in South Asia region. Based on mutual trust and understanding, the multi-faceted cooperation between China and South Asian countries could contribute to the peace, stability and development of the region with countries working together to combat shared issues such as poverty reduction, terrorism and extremism in the region.
It is important to note that India-Nepal-China trilateral cooperation not only benefits the named countries but also brings greater advantage to the wider South Asian community. Such trilateral cooperation opens the door for greater cooperation and connectivity with the entire East Asia and Southeast Asia region.
(Dr. Sharma is an Associate Professor at Leshan Normal University and Senior Research Fellow at Centre for Trans-Himalaya Studies, Leshan city, China)
The article represents the author's personal opinions and does not necessarily represent China Focus
Editor: Jamie Leigh Wright
(If you want to contribute and have specific expertise, please contact us at chinafocus@cnfocus.com)