China's Rural Ambition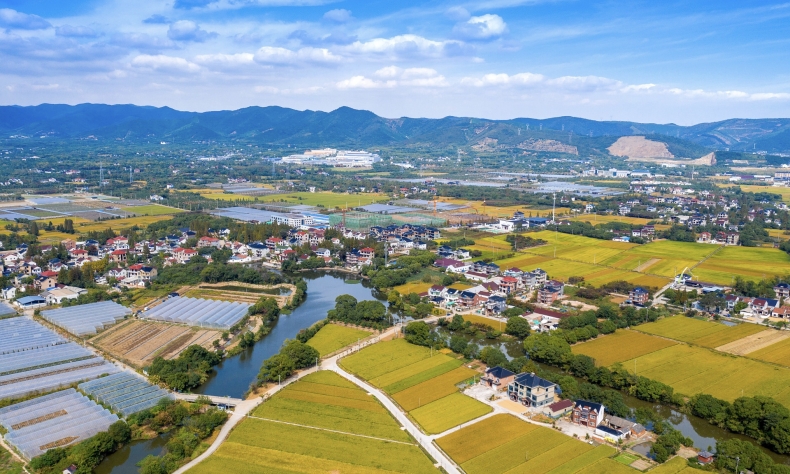 China's journey towards rural revitalisation and a common prosperity for all people begins by addressing inequality everywhere.
China is not short on ambition. Having eradicated extreme poverty, China has now embarked on a programme of rural revitalisation to ensure that, by 2050, the rural and urban areas will reach common prosperity, with no gap in living standards. Achieving this goal will not be easy.
China eliminated poverty 10 years ahead of the schedule suggested by the United Nations.  If it successfully completes the process of rural revitalisation, it will be the first country ever to do so. Indeed, it may be the first country seriously to try to achieve urban-rural parity.
Why? Because the logic of market economics favours cities. Unlike rural areas, cities have a large market on their doorstep and therefore incur minimal transport costs. Moreover, cities automatically benefit from economies of scale and hence can easily add value to products made for sale or export. In contrast, agricultural produce generally commands a low price. Therefore, most high-income countries have simply emptied the countryside of people, replacing them with heavily automated agricultural machinery.
China plans a different future. And China is different. Having a socialist market economy means that the government can, and will, intervene to counteract market forces. While this means that China is likely to grow wealthy more slowly, inequality will be less, and society will therefore be more at ease with itself.
There is one unknown that could also favour China, helping it to achieve this historic goal.  China became prosperous later than many countries, its development taking 40 not 200 years. It will become rich in an era transformed by the digital economy, artificial intelligence, and post-carbon technology. These innovations may disrupt traditional economics, reduce the penalty of distance and limit economies of scale.
The goal of rural revitalisation is still incredibly ambitious. Hence, the State Council published a policy guideline on 22nd March 2021 providing an outline map to guide the journey to a new, more equal, future. But, while keeping an eye on the horizon, we need to consider the first few steps of the journey. The white paper points to the need to consolidate and expand on the achievements of poverty alleviation. This means continuing to pursue to goals of 'two no worries', referring to adequate food and clothing for everyone, and the 'three guarantees' of health care, education, and decent housing.
Health and education are particularly important. Recent analysis of the Chinese General Social Survey by Professor Li Mianguan (Sun Yat-sen University) is instructive. It reveals that a college degree is the best defence against poverty in China, while poor health is the main cause of relative poverty. Other things being equal, a person in poor health is more likely to experience poverty than someone living in a poor rural county. Even average health measurably increases the risk of becoming poor over someone in good health, other factors controlled for.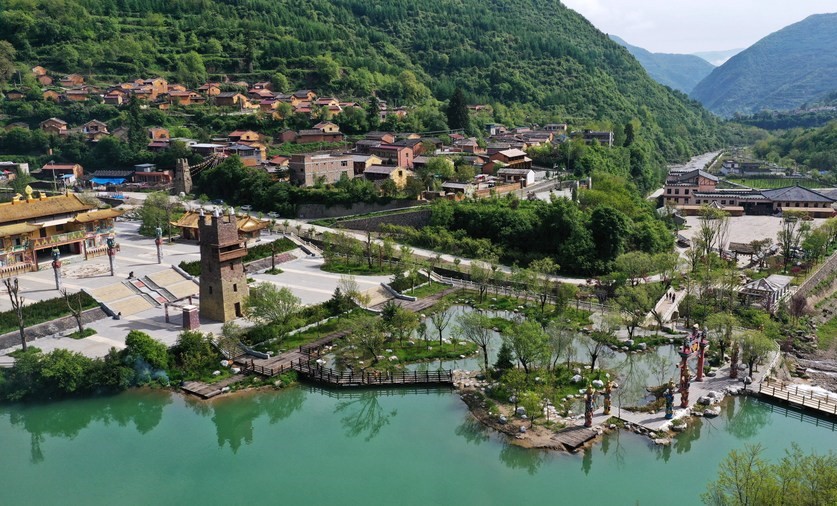 It should come as no surprise, therefore, that health insurance is second only to a college education as a defence against poverty. It does not guarantee full protection since insurance generally only covers medical and pharmaceutical costs, not loss of income. But insurance is also protective against ill-health because people can afford early and preventative treatment. The obstacle on the journey to greater equality is that the rural health insurance scheme meets only 29 percent of health care costs, whereas the basic urban scheme covers 47 per cent (and the civil service scheme 61 per cent). Consolidating health insurance benefits upwards is a necessary first step on the journey towards greater equality.
The white paper also refers to the need to improve mechanisms for ensuring school attendance and preventing dropouts. China's achievements in this regard have already been spectacular. In January 2019, recorded school dropouts stood at 600,000; by November 2020, they had fallen to just 831.
But the incentives for rural children to stay on at school are not great. Whereas each year of additional education increases the income of a city dweller by 26 per cent, the corresponding figure for rural residents is less than 4 percent. This reflects the low productivity of rural industries, emphasising the importance of rural revitalisation, and the challenges faced in delivering it. In the short-term, as the white paper makes clear, it is necessary to improve the quality of rural education. Teachers, typically trained in urban areas, tend to underplay the detrimental effects of material deprivation and therefore to underrate the ability of rural children. They also often fail to engage well with the children's carers and to foster the school-home partnership that is so important in guaranteeing educational success.
Currently, young people need to leave the countryside for cities to capitalise financially on their education. And, of course, migration has been a major contributor to the fall in rural poverty. Furthermore, around 15 per cent of the rural economy is underpinned by remittances sent back to family members by those working in cities.  
Migrants make considerable personal sacrifices to support rural livelihoods, forgoing current consumption, often living in poor and crowded accommodation, and working long hours in physically tiring and unrewarding work. Relative deprivation, stigma, discrimination, and social isolation all conspire to reduce life satisfaction among urban migrants – according to new research by Professor Liu Qian at Hunan Normal University. Sometimes migrants merely substitute relative poverty for absolute poverty.
Rural revitalisation is likely to continue to depend on urban success until new rural economies are established based on technological innovation. Remittances will remain important as a personalised investment in rural development. These can be increased by policies to address urban poverty and prevent discrimination against rural migrants living in cities. China's journey towards rural revitalisation and a common prosperity for all people begins by addressing inequality everywhere.
The article reflects the author's opinions, and not necessarily the views of China Focus.