China's Self-Reliance vs. Europe's Self-Sufficiency: Why Rebuke on China?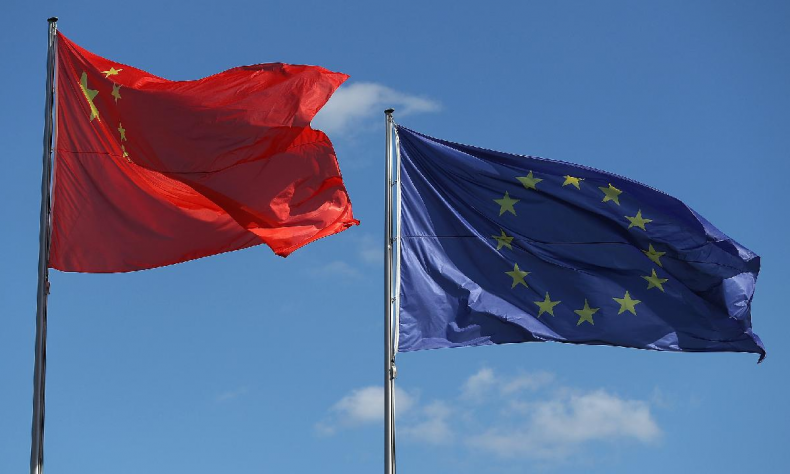 It is thus anticipated that the European Chamber in China will drop its wrong perception on China's high-tech self-reliance and dual circulation economy and be confident of China's opening-up policy.
The European Chamber expressed strong rebuke on China's 14th Five-Year Plan in its recent report titled "European Business in China: Position Paper 2021-2022". The report blames China's high-tech ambition and ultimate high degree of self-sufficiency, and demands China to drop them. The reasons include the likely scenario that foreign companies and talents being "forced out" and that China defines the global economy of the future.
Ironically, when challenging China's plan of homegrown chips which envisages 70 percent of self-sufficiency by 2025, Europe is just doing the same. On September 15, 2021, the European Commission announced to the European Parliament that European Chips Act is in the pipeline which envisages €134 billion for enhancing its self-sufficiency considerably. A couple of months before that, the US Senate also moved on the Chips for America Act enhancing its self-sufficiency in chips manufacturing, testing and sealing. The act was also a follow-up to the larger Endless Frontier Act, earmarking $110 billion for AI, chips, quantum computing, etc. Both the EU and the US have been doing the same thing earlier than China. Why do they blame China?
Seeking self-reliance on key technologies has been the common course pursued by almost all developed economies. "Made-in-Germany" could be a renowned shiny label of the country because it is predominantly based on Germany's own cutting-edge technologies which have been applied in auto-manufacturing, digital control machine tools, industrial robots, aerospace, fine chemicals, and so on. Through national strategy, France also developed its own advantages in nuclear energy, aerospace, high-speed trains since the 1970s. China just learns the practices and experiences from Western Europe and the United States.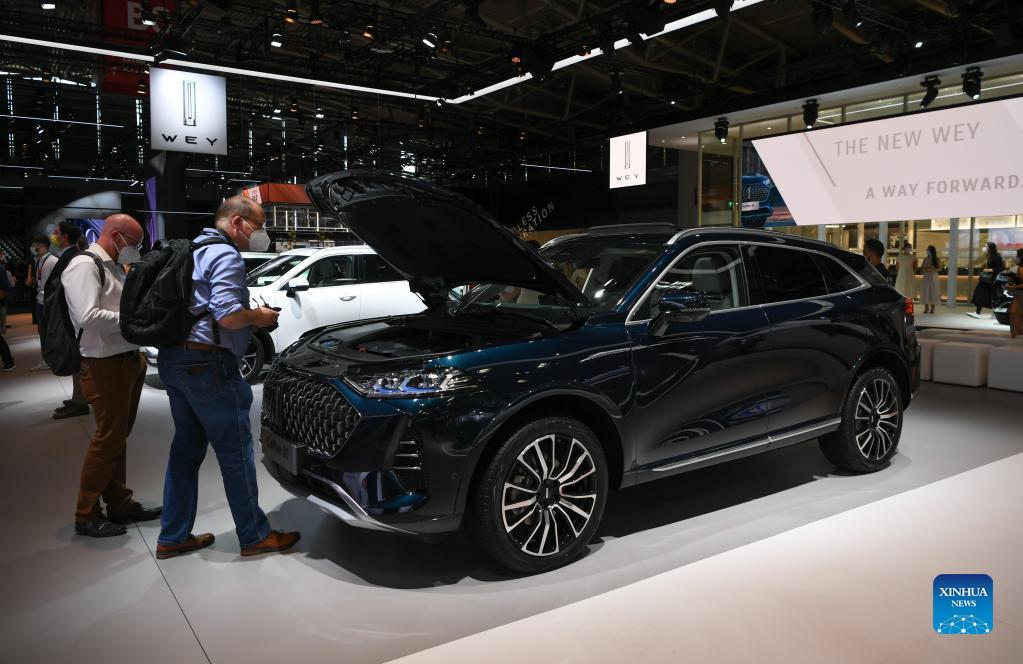 If the European Chamber took a look back at Germany's technology development history, it would not have such a blame tone on China's technology self-reliance ambition in its report. During the latter half of the 19th century, Germany had a robust indigenous innovation and high-tech development. The number of patent registration in Germany during 1850-1900 surpassed that of the UK and France combined. Based primarily on its own efforts, Germany led the world in electrical machinery and chemical industry during the second industrial revolution, thus outstripped the UK as Europe's largest industrial power by 1913.
To make the self-reliance most stringent and unlike Europe and America, China has a particular adverse environment—the blockade, restriction and containment by the West, especially the US which justifies a higher degree of self-sufficiency. The US has listed over 400 Chinese high-tech companies and institutions on the entity list, blocking their access to technologies, products and components. Huawei and ZTE are the lessons. It forbids the tech-supply to and application of Huawei, including coercing European countries to scrap Huawei equipment at whatever cost. The latest Wassenaar Arrangement Amendment closed more high-tech access to China. Why does the European Chamber pretend to be a blind man to all these coercion and restrictions on China imposed by Washington? Biden Administration has continued the policy of embargo to China on chips with 10 percent and over American content. Then the European Chamber blames China for self-development and higher self-sufficiency on chips. What's the logic? Do they want China to be a chip-free poor nation? What do they want by demanding China to scrap self-reliance for those high-tech unavailable from the West? Will they be happy if China remains a low-tech economy, at the mercy of the US and Europe?
It is equally essential that neither China's homegrown innovation, nor its dual circulation, displaces international cooperation. Rather, foreign investment and businesses in China are part of it. The latest State Council guidelines on promoting IC industry and enhancing self-sufficiency requires energetic international cooperation, encouraging foreign investment in China for R&D and manufacturing. The guidelines also specify that all enterprises, SOEs, private or foreign in China, enjoy the same support measures. Hence, the self-sufficiency rate includes the share of foreign business in China.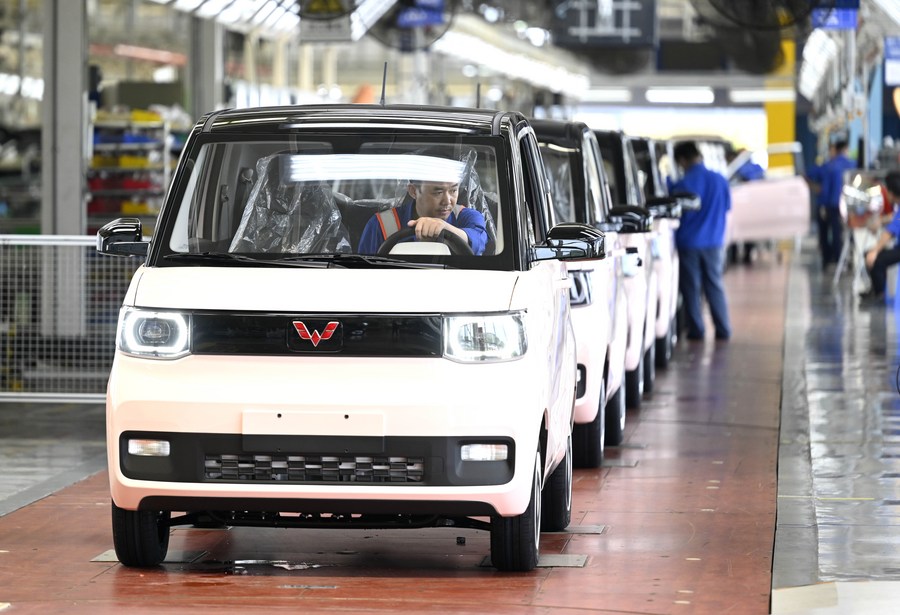 National treatment can also be found in new energy vehicles (NEV), another high-tech sector. Chinese Ministry of Industry and Information Technology (MIIT) recently announced the subsidies over 2016-2020 to NEV manufacturers. Tesla, an American auto maker, obtained 2.1 billion yuan ($325.1 million), based on the same standard with other Chinese NEV manufacturers including BYD, Beijing Auto, Dongfeng Auto, etc.
The Chinese government attaches great importance to European companies and keeps arms open for their investment and operations in the country.
A recent European Chamber survey shows that 42 percent of the members had a rise in revenue in 2020, and 60 percent of them have planned China business expansion for 2021. The American Chamber of Commerce in Shanghai showed an even more upbeat tone in a recent survey. In the survey, 77.9 percent of their members show optimistic over their China business prospect over the next five years. And 77.1 percent of them had a net profit in 2020, and 82.2 percent of them expect revenue rise in 2021. Only 9.8 percent of them feel pessimistic over future China business, compared to 19.5 percent in 2020, 21.1 percent in 2019, and thus back to pre-trade war level. China's FDI inflows during the first eight months of this year jumped up 27.8 percent year on year, hitting $113.78 billion, with high-tech sector leading the way, up 30.2 percent year on year. Apparently, the "forced-out" of foreign companies and talents is non-existent.
It is thus anticipated that the European Chamber in China will drop its wrong perception on China's high-tech self-reliance and dual circulation economy and be confident of China's opening-up policy, thus lose no time for a larger share in the fast-expanding high-tech market, benefiting both Europe and China.