China's Waste Sorting Program: A Step in the Right Direction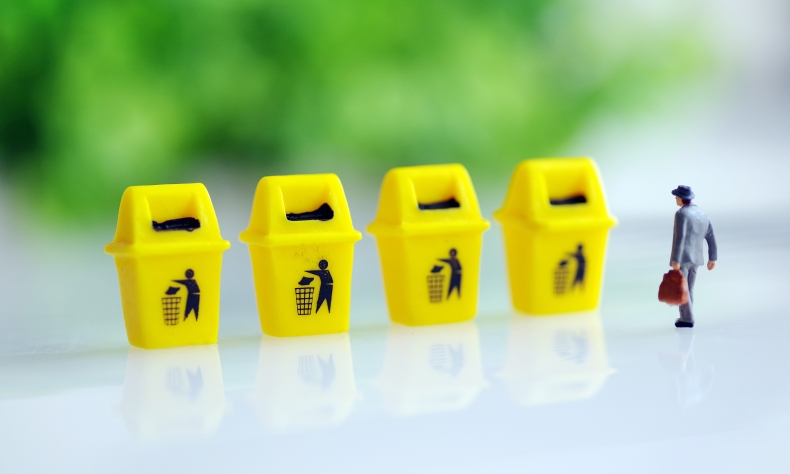 Notably, the 'waste generation' has been one of the biggest challenges for China as well.
The World is drowning in growing piles of rubbish with no end in sight. This is one of the most daunting challenges of current times, as it not only pollutes the environment but also impacts public health severely. According to last year's report by The World Bank named "What a Waste 2.0", approximately 2.01 billion metric tons of municipal solid waste (MSW) is produced globally per year and this figure is expected to surge by 70 percent by 2050 if current conditions continue unabated.
Additionally, waste generated worldwide in 2016 produced a whopping 1.6 billion metric tons (almost 5 percent of global emissions) of Carbon dioxide and other harmful gases. That figure is further estimated to soar to almost 2.6 billion metric tons by 2050, which will be catastrophic for the environment. The report further stated that only 13.5 percent of waste is recycled and currently just 5.5 percent is composted.
Moreover, 33-40 percent of waste generated worldwide is not treated appropriately, but rather discarded or burned in open spaces.
Waste Garbage Pressure in China
Notably, the 'waste generation' has been one of the biggest challenges for China as well. The Ministry of Ecology and Environment warned that the amount of household rubbish generated has reached an unsustainable level and is still proliferating at an overwhelming rate every year.
Particularly, the rapid increase in household waste as a result of growing consumption by a surging middle class and burgeoning e-commerce and food delivery industries is a source for concern.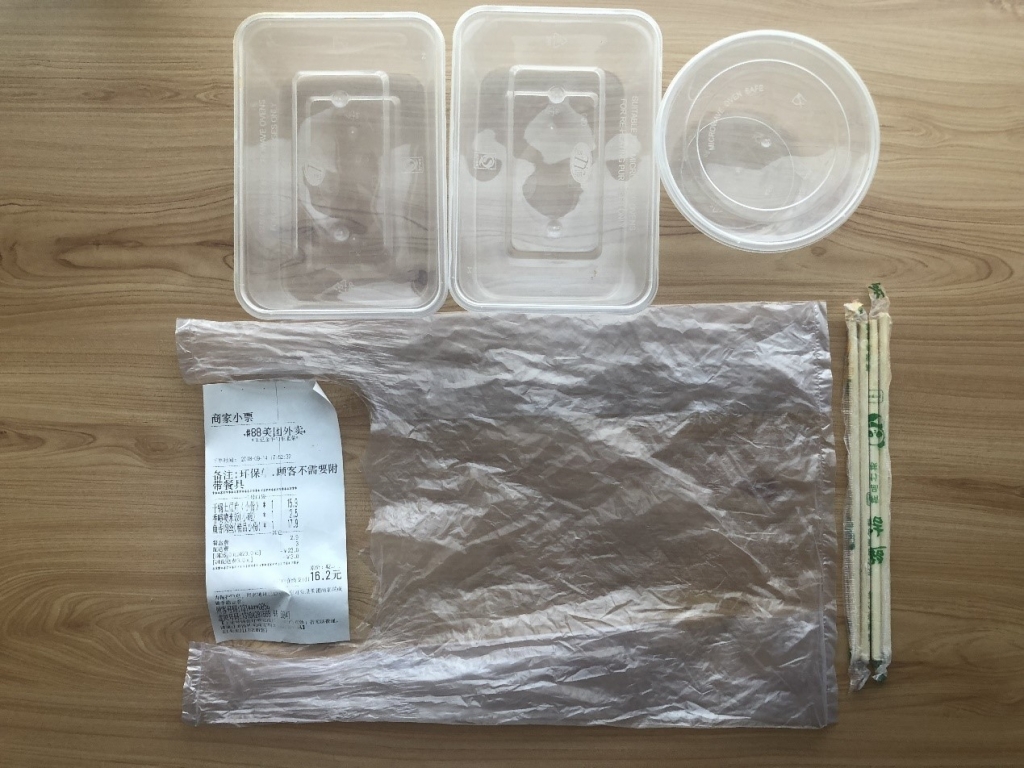 The resulting huge amount of waste has been gradually surpassing the capacities of landfills and incinerators, putting pressure on their ability to accommodate it.
For instance, Shanghai alone generated almost 26,000 tons of household waste every day in 2018. Additionally, China's recycling industry is finding it difficult to keep pace with the vast amount of takeout containers, cardboard boxes and plastic bags, with the majority of this waste ending up being burned, buried or discarded.
According to a joint study by researchers at Shenzhen University and the University of Michigan named "Packaging waste from food delivery in China's megacities", the online food delivery business in China generated almost 1.6 million tons of packaging waste in 2017, which included approximately 1.2 million tons of plastic containers, 175,000 tons of disposable chopsticks, 164,000 tons of plastic bags, and 44,000 tons of plastic spoons.
How to Solve the Problem?
China has over the last two decades tried different ways to put checks on this mounting issue. In the year 2000 for the first time, the Chinese government commenced a pilot garbage sorting program in eight major cities including Beijing, Shanghai, Guangzhou, Shenzhen, and Hangzhou.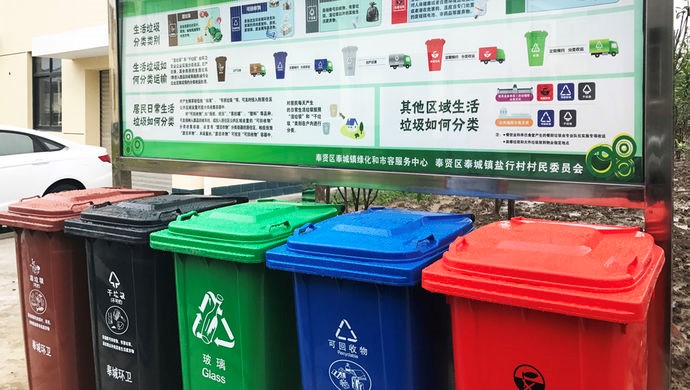 The campaigns were carried out for a lengthy amount of time but progress was made at a snail's pace. In 2017, an additional plan was formulated to standardize the regulations for rubbish sorting by 2020.
This plan aimed to improve the recycling waste of 46 pilot cities to 35 percent. Three months after the announcement of the plan, the Ministry of Housing and Urban-Rural Development insisted cities classify their waste and build a basic sorting program.
This sorting program recently got further momentum when it caught the attention of the country's top leaders including President Xi Jinping, who in his speech on June 3 emphasized the importance of the program and stressed that the people of China must develop waste sorting habits. He also pointed out that comprehensive education and guidance would be provided to the public in order to equip them in taking effective action, developing good sorting habits, and building a better living environment.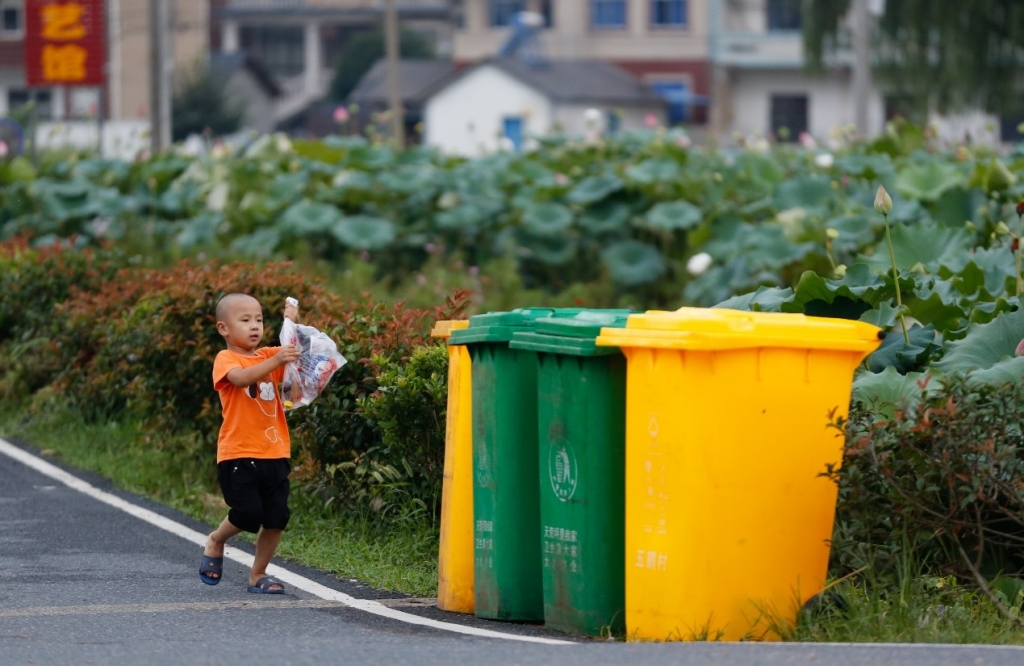 Sorting Garbage Links to Everyone
Under the program, residents from the pilot cities, including Beijing, Shanghai, Guangzhou, and Shenzhen, need to sort their household waste into four separate categories: recyclable, hazardous, household food, and residual waste.
Additionally, a few of these cities have decided to invoke penalties to residents in case they fail to follow the rules. These penalties could be in the form of money or a deduction to their personal credit score (Editor's note: Social credit system aims to emphasised that keeping trust is glorious and breaking trust is disgraceful).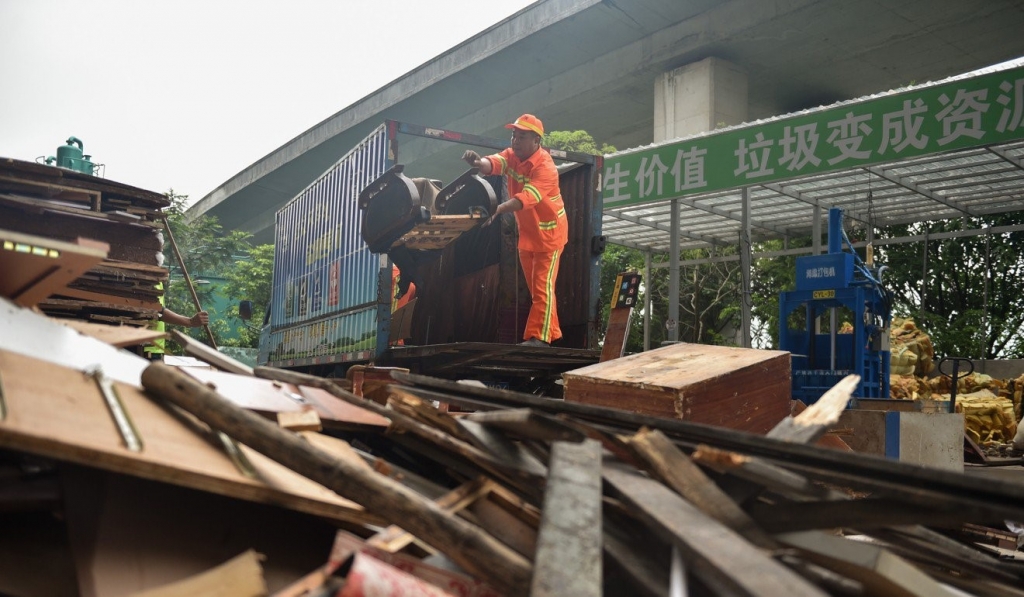 For instance, the Shanghai Municipal government has decided to impose fines of between 50 to 200 yuan for residents and up to 50,000 yuan for companies who fail to sort their rubbish correctly.
In order to motivate residents, the city's municipal government has also launched a "Green Account" app, which aims to incentivize residents on proper waste sorting.  Xi'an too has released a mandate through which it has made waste sorting part of an individual's personal credit score. Following a similar course of action, Beijing has also decided to commence with waste sorting programs in schools, hospitals, tourist spots, and hotels. The programs will be fully implemented from July 1 in all pilot cities and will be further extended nationwide by 2020.
Fighting Waste Domestically and Globally
As part of its ongoing fight against spiralling quantities of solid waste in the country, China has also undertaken action against external sources of rubbish by regulating incoming waste from other countries. In 2018, the country enacted a "National Sword Policy", under which it restricted Chinese importers from buying 24 kinds of solid waste. In addition, it also tightened the provisions on contamination standards for fibre waste and imported plastic from 1.5 percent to 0.5 percent.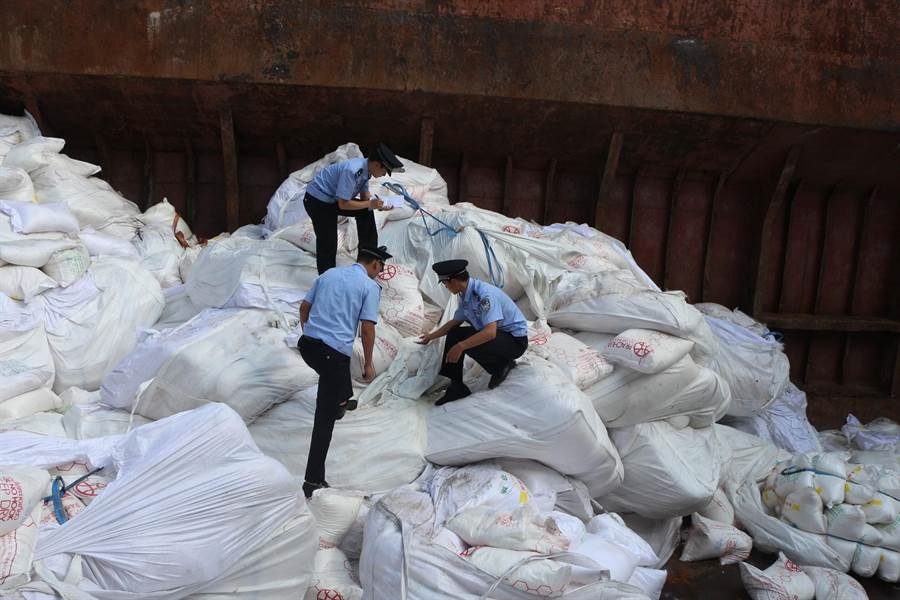 Prior to this policy, China was responsible for importing a large percentage of the world's waste paper and scrap plastic, accounting for almost 50 percent in 2017 and approximately 1.42 million tons of such waste from the U.S. in 2016 alone. However, following the implementation of the 2018 policy, the volume of incoming waste shipments dropped by 99.1 percent in its first year. Earlier, in 2008, the country had already restrained retail outlets from giving 0.025 millimetre plastic bags for free in order to significantly restrict the usage of this prevalent form of litter.
Moving ahead, a well-implemented waste sorting program could produce fruitful results. For instance, the overall weight of household trash collected on a daily basis could reduce significantly if wet waste from kitchens are packed separately. This will make transportation easier with additional savings in space making it more economical.
Additionally, the appropriate sorting of other forms of waste could improve the percentage of recycling overall. Moreover, performing rubbish sorting on a daily basis will also help residents to cultivate good 'green' habits and adopt an environmentally-friendly lifestyle. Although household rubbish sorting is an important step in making citizens accountable and part of the solution, there is still a long way to go before China realizes its dream of becoming a green economy. However, as the saying goes, 'every small step in the right direction counts' and the latest initiative of household rubbish sorting seems like a welcome move in this positive direction.
Rachana Gupta is a China Focus columnist, an expert author of Ezine Articles and an active blogger and poetry writer.
Editor: Thomas Scott-Bell, Dong Lingyi