China's Way to Combat Covid-19 and What the World Should Do
This is an era of globalization and all parts of the world are connected closely. This is a time the world needs to work together and foster even more understanding and cooperation.
The epidemic of Covid-19 in China has been curbed and the situation is now normalizing gradually. Except some imported cases, there are virtually no new local cases in China. Strong Chinese leadership, hard work of doctors and health workers, supportive role of Chinese people and integration of related institutions are the major factors to bring the country out of the dreadful situation. International community now is beginning to praise China for her great efforts to control the coronavirus.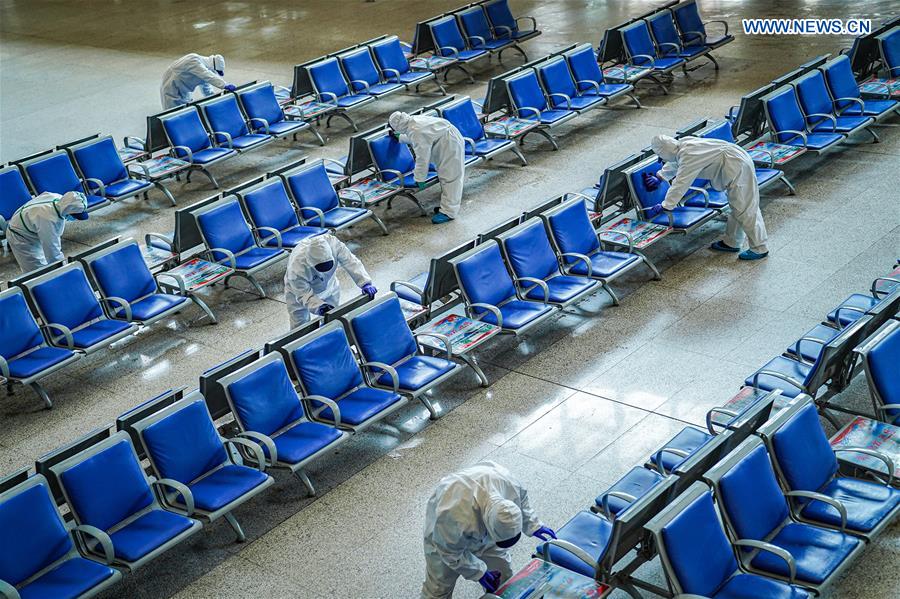 When China is returning to normal, Covid-19 has created chaos in many other countries around the world. More than 180 countries are facing challenge of coronavirus now. Italy, Iran, Spain and the United States have become the worst countries for the epidemic. As a foreign scholar living in China, I have been observing the public health emergency duet to Covid-19 in both China and Nepal. After enjoying Chinese New Year holidays in my country Nepal, I came back to the working place in Leshan city, Southwest China's Sichuan Province on February 26. I followed the rules to stay in self-quarantine at home for 14 days. During the epidemic, those who come to China from abroad are required to do so.
While I was in self-quarantine, health workers checked my temperature and asked about health condition daily. Meanwhile, my office had managed everything for delivery and to support at the time of requirement. So, I felt I was in family environment during that time. They provided me a lot of gifts too. My health condition is very well. I really appreciate their pragmatic support. In these special days, I also felt that without strong institutions and manpower mobilization, it would not be possible to control the coronavirus quickly in such a large country with population of nearly 1.4 billion. Chinese authorities did every effective measure to tackle the public health challenge and Chinese people fully supported and trust on Chinese government's actions. My recommendation to the government officials of the rest of the world is that please learn from Chinese experiences, methods and practices to stop the spread of coronavirus.
Officials of World Health Organizations (WHO) said that thanks to China's effective measures to contain Covid-19, the rest of the world got time to prepare for dealing with possible spread. But unfortunately, many countries in the world including the United States didn't care and thought that this was only China's trouble. Due to this blunder, the world is facing severe crisis now as China is in recovery. To distort people's sentiment and pass the buck, US President Donald Trump blames China for the worsening situation in his country without any proved and tangible evidence. With labeling the Covid-19, a "Chinese virus", President Trump provokes racial discrimination and dividing people for new type of civilization conflict. In the United States, there has been long history of racial discrimination against Chinese Americans and Asian people. This situation becomes even worse at the time of Trump presidency. Now Trump is trying to provoke racism and xenophobia in a name of Covid-19 to cover up his failure and incapability. The World and most American people don't accept the acts of stigma.
American people are facing severe health crisis of Covid-19. At this critical moment, Trump should try hard to protect the American people, and stop provoking racism and xenophobia. In 2009, H1N1 flu was first detected in the United States. If the international community labeled that virus as "American flu", then what would American people react? So stop racism, and concentrate on addressing the critical crisis. As an observer of the epidemic in China, I have notified that how much efforts are needed to tackle the severe challenge caused by the coronavirus. America should work together with the rest of the world without hesitation. This is not a time to escalate unnecessary debate, but to make concerted efforts globally to tackle the crisis and makes the world safer and better place.
Even at a time of critical situation, I didn't see any shortages of necessary things in China. No high prices and blackmailing of businessmen. Chinese people have been managing things well while staying at home. They support the government's action by fully following the rules and medical guidelines.
WHO has declared Covid-19 a pandemic. This is an era of globalization and all parts of the world are connected closely. This is a time the world needs to work together and foster even more understanding and cooperation.
China has started to support Italy, Spain, Iran, the Philippines and many other countries with medical equipment, drugs and medical expertise as well as other required materials. As Chinese President Xi Jinping says, this is a time of accelerating global unity and cooperation to fight against Covid-19 and makes the world safer and better place. China's supportive role on this critical situation of the world is highly commendable and will be written in a golden book of history.
The author is an Associate Professor at Leshan Normal University and Senior Research Fellow at Centre for Trans-Himalaya Studies (CTHS)