China Sees Huge Surge of Inbound Foreign Direct Investments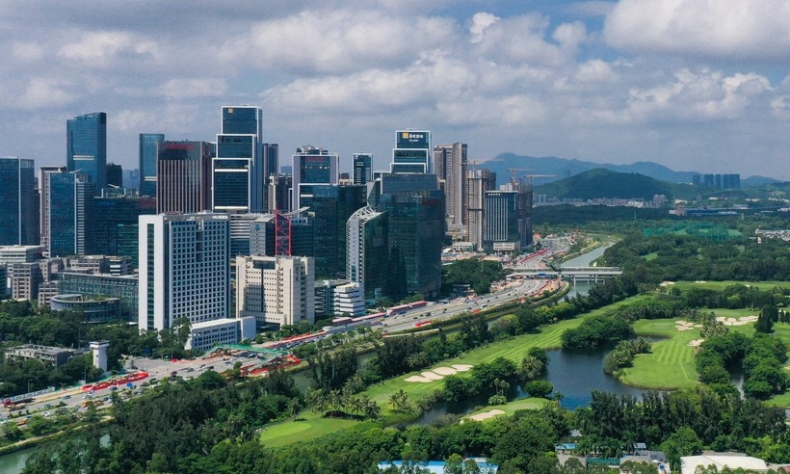 The threats to push back against Beijing were just empty bluffs and the Chinese economy has grown more integrated into the global economy in the meantime.
Funny how all the doomsayers forecasting China's demise have been proven wrong. Gordon G. Chang, author of The Coming Collapse of China, gained international fame for writing a best-selling book predicting the country will wither away as an economic powerhouse in Asia. The book was published in 2001, two decades ago. China has witnessed remarkable rapid development and higher than global average GDP (gross domestic product) annual growth rates from 2001 until present-day.
China continues to enjoy robust economic growth even while the Covid pandemic remains very disruptive in world affairs and the global economy. Many thought leaders from the West believe in their heart of hearts that the onset of COVID-19 striking China in late December 2019, which led to the Wuhan Lockdown, starting on January 23, 2020, was going· to devastate the domestic economy.
Although the virus had a deep impact on China, when Covid had spread to Europe and America — the West felt more pain as they had reported higher numbers of people getting infected and dying. Accordingly, Beijing, tackling the pandemic and placing strict controls on social distancing and requiring people to wear face masks in public, had resulted in the Chinese economy rebounding sooner than expected and in turn, China's manufacturers and exporters could strengthen their supply chains, while many other countries were locking down their industries in the second quarter and part of the latter half of 2020.
Consequently, China has become the most attractive destination for inbound foreign direct investments (FDI), as well as for foreign-based enterprises and investors to launch new projects and companies in the country. The Chinese government has stepped up efforts to open up more sectors of the economy to foreign investments. China's Ministry of Commerce (MOFCOM) announced at a press conference that the country is on pace to capture over RMB1 trillion ($160bn) of inbound FDI for 2021.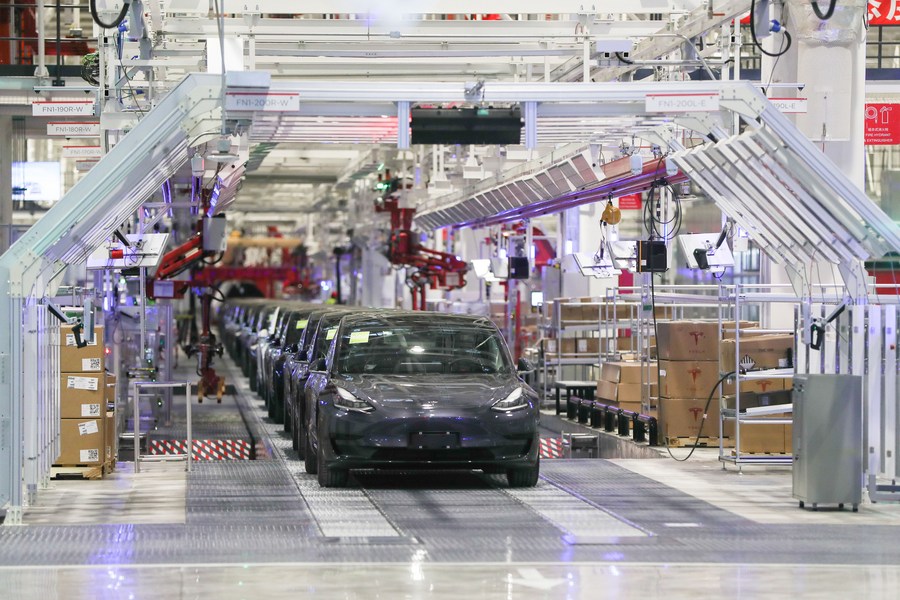 Five-year plan for success
MOFCOM has published its Five-year plan and 2035 long-term objectives, while officials held a press conference in Beijing on Oct. 28. The Chinese government has pledged deeper support for opening up businesses in crucial industries to include finance, telecom, internet, education, culture and medical services. A number of regulations will get scrapped to attract investments from deep-pocketed foreign investors, especially for Chinese publicly-listed companies.
Beijing intends to reduce the negative lists to permit more foreign investments in industries that were restricted in the past and ease burdens on foreign-based firms.
Accordingly, investment companies such as the Wall Street investment banking house, Goldman Sachs had been granted permission to buy out their Chinese business partner and to cancel a joint-ownership agreement. Prior to the opening up of the domestic finance sector, foreign bankers and investment firms were subject to share percentage restrictions in joint venture with a Chinese company to get registered for business expansion in China. The change of rules will attract huge investments from New York, London, Singapore and Tokyo financial advisory companies.
Foreign investors see China as the land of opportunity as the US, Japanese and European economies have stagnated for the second half of this year. Economic experts had anticipated a big rebound for Western economies but that has fizzled out on account of higher-than-expected inflation rates and severe disruptions in global supply chains. Governments are burdened with huge public debts and the pandemic remains a major obstacle preventing countries from fully lifting international travel restrictions.
China has weathered the storm and the nation has over 400 million middle-class consumers. The nation's manufacturers are shifting productions to sell more directly to the Chinese market and to have less reliance on exports.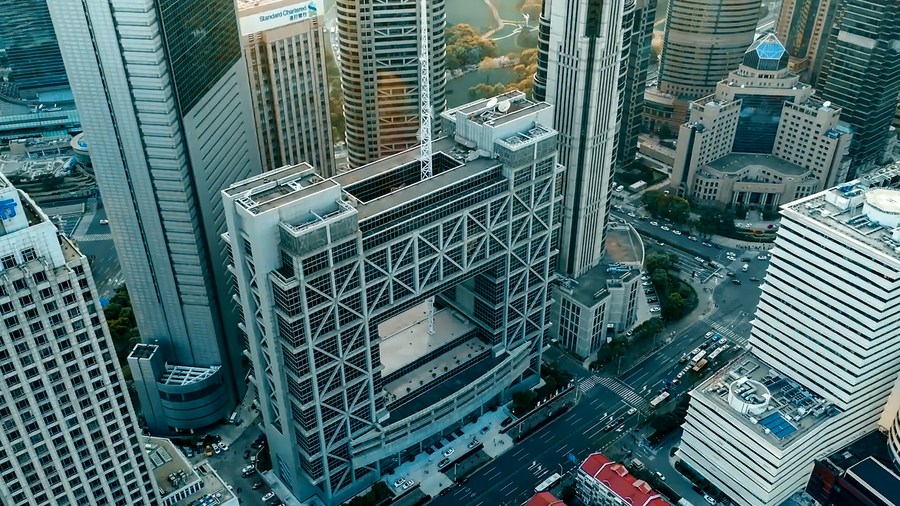 Favorable market conditions
Foreign investors are also jumping in with efforts to export more to China and to lure in Chinese consumers. They see stability as the key attraction. Zong Changqing, director of the foreign investment department at MOFCOM, is quoted by the Global Times as saying at the press conference:
"China's cross-border investment inflow is expected to exceed the pre-pandemic levels again in 2021. With the economic development continues to be stable, the attraction of China's super-large market will continue to grow."
China's retail sales had risen 16.4 percent year-on-year for the first nine months of 2021, according to the National Bureau of Statistics. The figures show the strength of the economy and the confidence the Chinese have towards their future outlook. Meanwhile, China's inflation has gone higher but still with reasonable limits.
The Chinese yuan has stayed strong in value compared to other global currencies and that increases the purchasing power for Chinese consumers. The price of imports is curbed and that prevents inflation from surging higher. Foreign investors stand prepared to profit for the business trends of higher consumption rates in China.
For the first three quarters, 36,000 new foreign-invested enterprises were registered in the country, which is up 36.5 percent, year-on-year, the highest for the same period in 20 years with the exception of 2018. According to a survey of foreign-funded enterprises by MOFCOM, 93.3 percent of firms have expressed optimistic about China's future.
Beijing has encouraged foreign investors to target the green economy, low carbon companies and digital economy. Apparently, companies investing into these fields could receive more preferential tax and regulations treatments along with support from the government.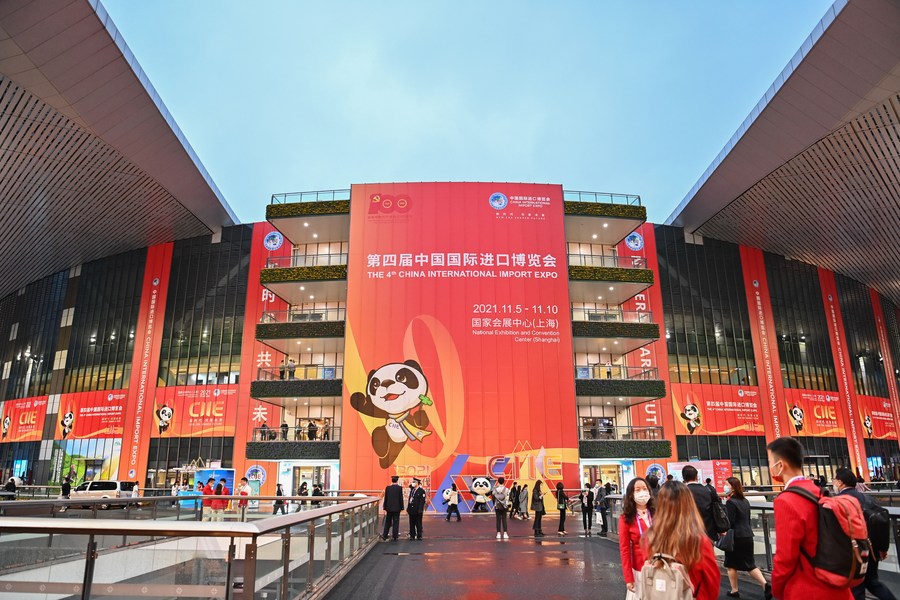 The future looks bright
The US economy has lost its luster and reported a slower than expected GDP growth rate in the third quarter this year. The UK and EU are not doing much better. China and other Asian countries are the bright spots amid a dismal year and global economic outlook. China stands tall as the driver of international economic growth. Foreign investors recognize the trends and cash in.
Foreign investors are purchasing more shares of China's publicly-listed companies and Chinese government bonds. The multinationals have significantly increased their investments and expanded operations in the country. According to PIIE, the FDI inflows are sweeping into new non-financial investments, and profit reinvestments by existing non-financial foreign affiliates are also on the rise.
China's liberalizing business regulations allow for majority ownership or sole ownership of securities assets management, insurance and other types of financial advisory companies. Foreign-born equities investors have poured over $35bn into Chinese onshore stocks for the first half of this year, which is 50 percent higher than in 2019, while foreign purchases of Chinese government bonds had reached $75bn in the same time frame for 2021.
The winds are blowing in favor of a stronger economy for China. Western governments and many activists had called for a great decoupling from China but as we see by the numbers, the dog was all bark and no bite. The threats to push back against Beijing were just empty bluffs and the Chinese economy has grown more integrated into the global economy in the meantime.
China is succeeding, because the domestic manufacturing base remains resilient and Chinese consumers are playing a larger role in the economic rebound. The right conditions are in place for foreign investors to score bigger profits in China.