China Still an Engine for Global Economic Recovery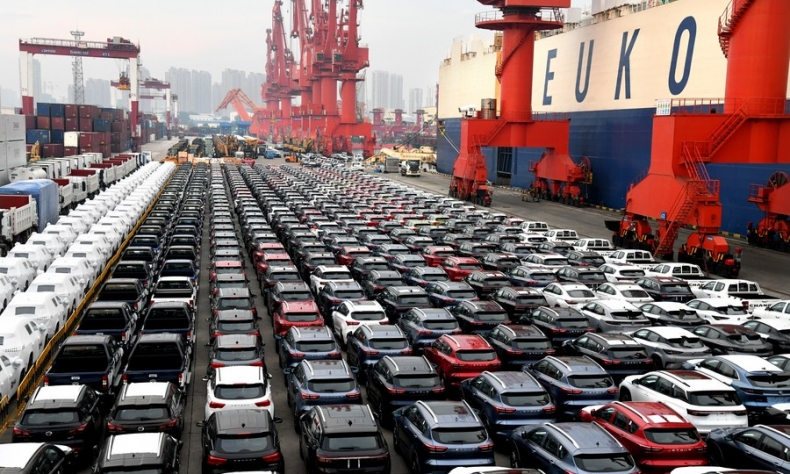 Given China's market scale, economic resilience and pivotal position in global supply chains, decoupling from China means decoupling from opportunity.
The global economy is struggling against a prominent slowdown amid overlapping threats from COVID-19 variants, high inflation, and a rise in food and energy prices, along with escalated geopolitical tensions. Many countries, especially developing ones, are facing challenges of economic recovery and sustainable development.
World policymakers need to make efforts to reverse the situation of deglobalization and strengthen multilateral cooperation. International collaboration is the best choice for enterprises to get out of current difficulties. This is the consensus that emerged at the Ninth China Inbound-Outbound Forum, co-hosted by the Beijing Municipal Leading Group Office for "Two Zones" and the Center for China and Globalization (CCG), during the 2022 China International Fair for Trade in Services (CIFTIS) in early September.
To cooperate, not to decouple
Today's world has entered a rather volatile period and a lot of things remain uncertain. As such, it is important for us to stand side by side and work together to cope with uncertainties.
Ali Obaid Al Dhaheri, the United Arab Emirates (UAE) ambassador to China, said that as the globe and increasingly multi-polar community seek innovative solutions to rapidly arising challenges, clarity of vision and unity of purpose will be crucial for making progress.
Yi Xiaozhun, former deputy director-general of the World Trade Organization (WTO), stressed that in the face of crises, no country – large or small – can deal with them alone. For the sake of their own and the common interests of mankind, he said it is necessary that all countries, especially big powers, abandon the zero-sum mindset and Cold War mentality, and shoulder due responsibilities.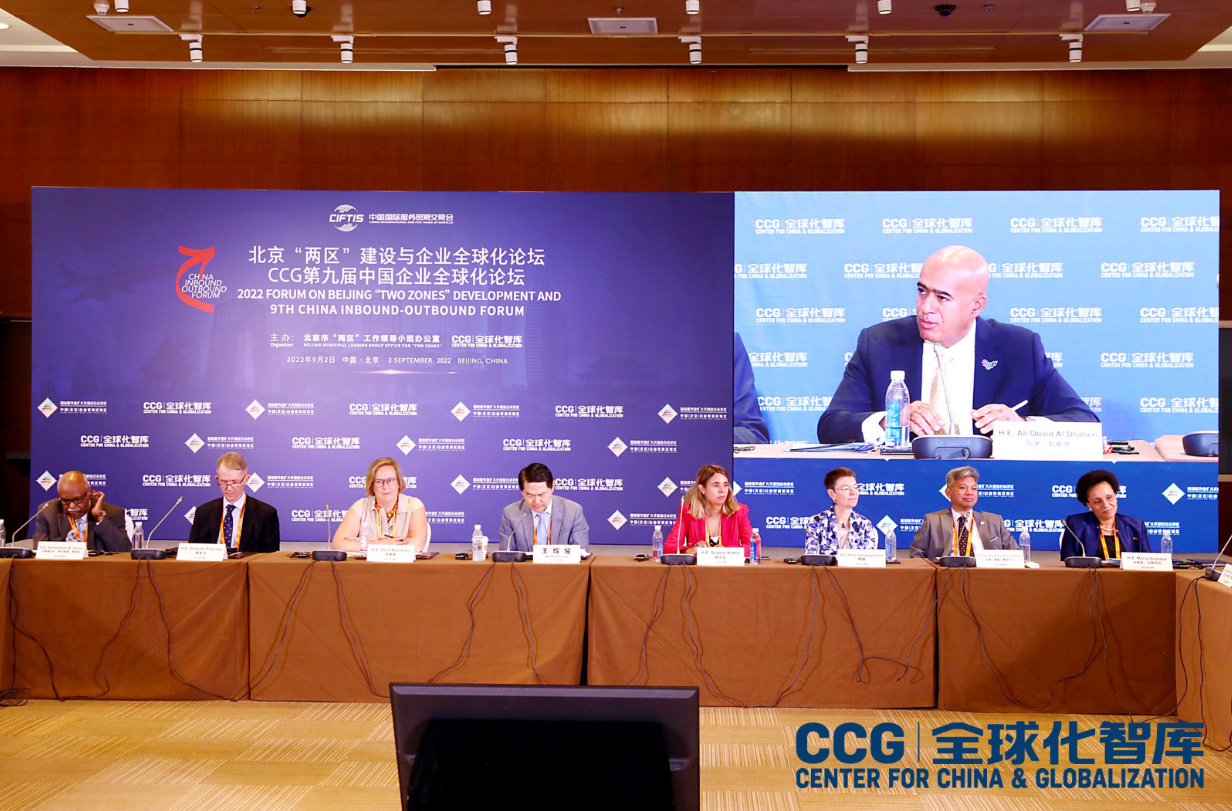 Western media continue to push the narrative that multinationals are leaving China, however, reality tells another story.
Data from a recent survey released by U.S.-China Business Council shows that 95 percent of the respondents view China as an "important market" globally, the highest since 2019. Of the 117 surveyed American companies operating in China, 87 percent plan to maintain or expand their investment during the coming year.
"There is still a lot of confidence in the Chinese market, although we do have some challenges in the short term," said Wei Chunyan, vice president of Chinese government affairs of Danaher Corporation. She noted that Danaher now has business interests worth $4.5 billion in China, and hopes that 80 percent of the company's equipment and products are produced in China in the near future. They are confident of ensuring a healthy and sustainable business in China since the country has a very comprehensive industry structure.
Keeping an eye on the long term, China continues to open up its market despite existing volatility. In the first seven months this year, China's foreign trade of goods jumped 10.4 percent year on year to 23.6 trillion yuan. Given China's market scale, economic resilience and pivotal position in global supply chains, decoupling from China means decoupling from opportunity.
Patricia Hildegard Flor, the German Ambassador to China, pointed out that more than 5,000 German companies are invested in China today. European economies, including Germany, are strongly intertwined with the Chinese economy, she said, adding that the Chinese market plays a vital role in many fields and also in addressing global challenges. So, decoupling from China or decoupling the Chinese economy from the rest of the world is clearly not what we want, Flor added.
Digital services, a key booster
Providing a platform for cooperation to all participants, the six-day CIFTIS concluded on September 5 in Beijing. It saw the striking of 1,339 deals, including 513 commercial transactions, 175 investment agreements and 173 releases of new product and service solutions.
Services trade, particularly transportation, tourism, telecommunication, and finance, is the backbone of the global economy. Meanwhile, since the onset of the COVID-19 pandemic, digital services have proven to be a fast-growing industry, delivering more flexible ways of conducting business. It has injected vitality to the recovery of the world economy.
"In times of crisis, from natural disasters to pandemics, including the COVID-19 pandemic, digital technologies boost our resilience by keeping people, governments and businesses connected and empowered," said Siddharth Chatterjee, UN Resident Coordinator in China.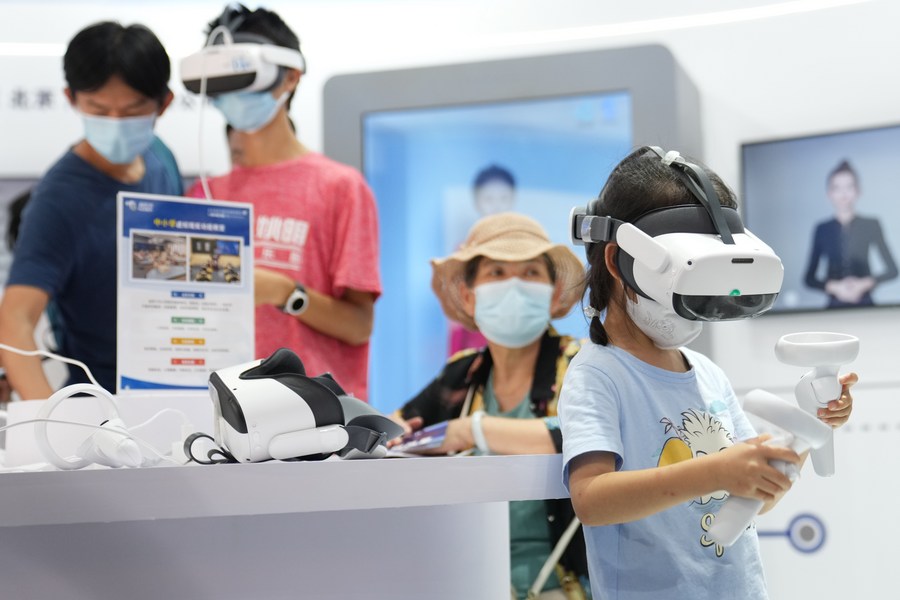 Quan Bin, vice president of WeWork China, is optimistic about digitalization. "In today's globalization and post-epidemic era, enterprises are increasingly focusing on efficiency and cost reduction. Digitalization can help companies better leverage their strengths effectively and efficiently in areas they are good at in the future," he said.
With cutting-edge technologies, such as 5G, AI and big data, the digital economy has developed vigorously over recent years in China, thanks in large part to policy support. Take Beijing for example. Beijing municipal authorities has been accelerating the development of "two zones," which refer to the pilot free trade zone and the national comprehensive demonstration zone for expanding opening-up in the service sector.
It has taken the lead in developing China's digital economy with the added value accounting for 40 percent of the city's GDP, according to Liu Meiying, deputy director of the Office of the Leading Group of Beijing "Two Zones", Beijing Commerce Bureau. With government support in piloting the cross-border data flows, Beijing aims to become a global digital economy hub, she said.
As China has made great efforts in digital development, many multinational companies have benefited greatly. Noah Fraser, managing director for China of Canada China Business Council, noted that Canada's digital and e-commerce firms, like Shopify, are leading the way in China. He also said that a couple of unicorn firms are expanding rapidly across Asia-Pacific markets by using China as their base.
China is advancing negotiations on joining the Digital Economy Partnership Agreement or DEPA, an international partnership that establishes approaches and collaboration on digital trade issues. China's commitment to developing a digital economy will significantly benefit many countries and multinational companies.
A review of human history teaches us that openness brings progress, while closure inevitably causes the economy to decline. Despite the ongoing economic headwinds and countercurrents, China is committed to promoting economic globalization. In times to come, China will open its arms wider to embrace the world and provide more opportunities to multinational companies.