China to Stay on Top as Global Infrastructure Leader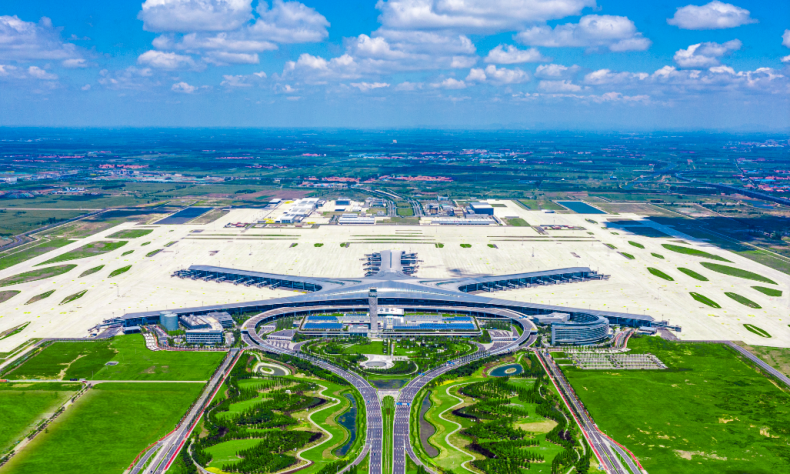 If you are currently residing in a Chinese city, the most remarkable feature to witness is the construction boom.
US President Joe Biden, his administration, the US-based media and Washington Beltway think tanks have declared victory as it appears the US Senate voted in favor of a $1.2 trillion infrastructure bill with bipartisan support from Democrats and Republicans earlier this week. They believe the US stands poised to outspend China on infrastructure in the years ahead.
But upon closer inspection of H.R 3684, which is 2,702 pages, the infrastructure bill will not come close to rivaling Beijing over spending on construction of new major projects. The spending will be spread out to 10 years, which sets aside $110 billion for building new roads and bridges that accounts for less than 10 percent of the budget for the infrastructure bill. And $11 billion is allocated to new projects per year on average.
That's a pittance. The Chinese government has published its 2021 fiscal year budget and $94 billion is allocated to new projects "development of infrastructure and local government special bonds issuance that goes primarily to fund infrastructure construction." From January to April this year alone, the total value of China's special bonds issuance totaled $36.4 billion, according to Politico.
Biden: "China is going to eat our lunch"
Last February, Biden met with Democrat Senators to express concerns over Beijing's infrastructure investments outpacing Washington's. "(China is) going to eat our lunch," he reportedly said. US highways, bridges and vital infrastructure stand in desperate need of repair. The infrastructure bill allocates $550 billion just for repairs and will not be used for new projects.
According to a White House study, 20 percent of major highways and roads, as well as 45,000 bridges have been inspected and declared in "poor condition." Additionally, US-based Amtrak, railroads giant, will receive $66 billion to upgrade its passenger and freight rails, but Amtrak has long earned notoriety for business inefficiency, poor quality hi-speed trains and inadequate customer service levels. Amtrak has received huge public subsidies before and has failed to implement necessary upgrades while Amtrak train derailments have occurred in prior years.
Washington will use the infrastructure bill not for new projects, but for making repairs or subsidizing green energy, electric vehicles (EVs) and Climate Change schemes. The landmark bill will not transform the country as a superpower for infrastructure building. China will continue to hold on to that mantle. The United States moving forward on repairing its current infrastructure will prove helpful for the nation but they are just playing catch up with China.
As reported by BBC News, the infrastructure bill will allocate $55 billion to replace lead pipes used for the nation's drinking water system. $65 billion will boost hi-speed internet service in rural regions and decrease the costs of internet service for low-income families. But China's internet infrastructure is ahead by leaps and bounds compared to the US in providing fast Wi-Fi to its rural communities and setting up tens of thousands of 5G networks bases across the country.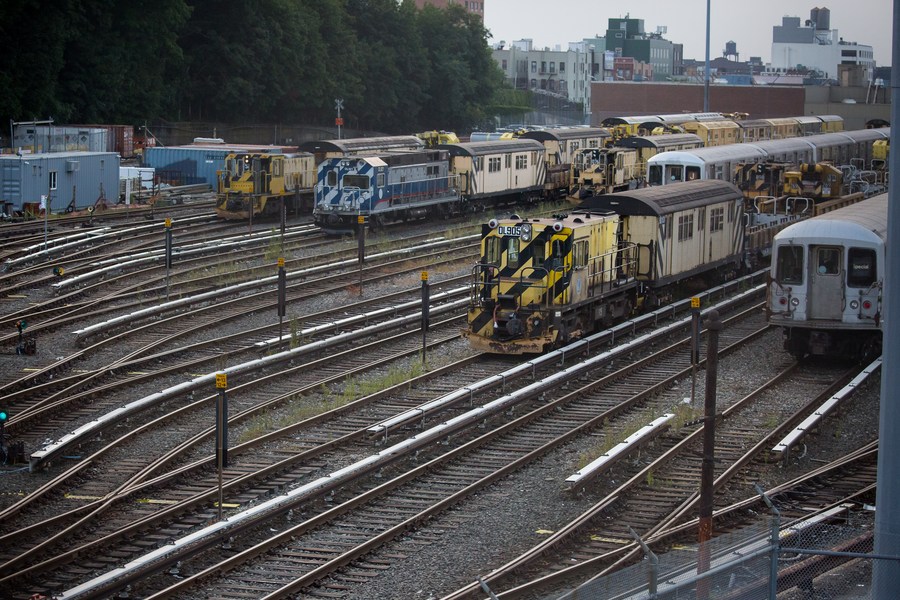 US weaknesses: bureaucracy bumbling and inefficiencies
Washington is holding on to 'pipe dreams' that spending massive amounts of public expenditures can solve everything; but the US government has failed to curb the powers of government agencies and to keep spending on public projects under control. Even simple projects such as extending highways can take years or decades to complete as the project requires approvals from local, state and federal government agencies, as well as contractors must subsidize funding for environmental impact studies and to gather support from local community activists.
It's considered normal for a road extension to take seven to nine years between the time a project designer goes to the city council to receive approval to when construction workers can start digging at the site and that's not the final stage. Construction delays and cost over-runs are such common occurrences that no American expects an infrastructure project to meet the original deadlines and fulfill budget requirements.
The bidding process could explain why. The government will only accept the lowest qualified bid. But the lowest bid is too low and so when construction starts, contractors delay work deadlines, claiming they have insufficient funds and as such they only return to work when more government gets allocated more money to them. Government labor contractors must hire employees from Labor Unions and that results in high labor costs as well.
Meanwhile, local community activists are known to meddle into projects by sparking protests as they claim activities such as new road extensions could cause environmental harm or disrupt the livelihoods of nearby residents. Local governments are required vote in favor of new projects at public hearings where local activists are permitted to attend and voice their complaints. The ongoing delays will mean that Biden's infrastructure bill will not likely succeed in creating many 'shovel-ready jobs' for contractors and labor workers in the USA.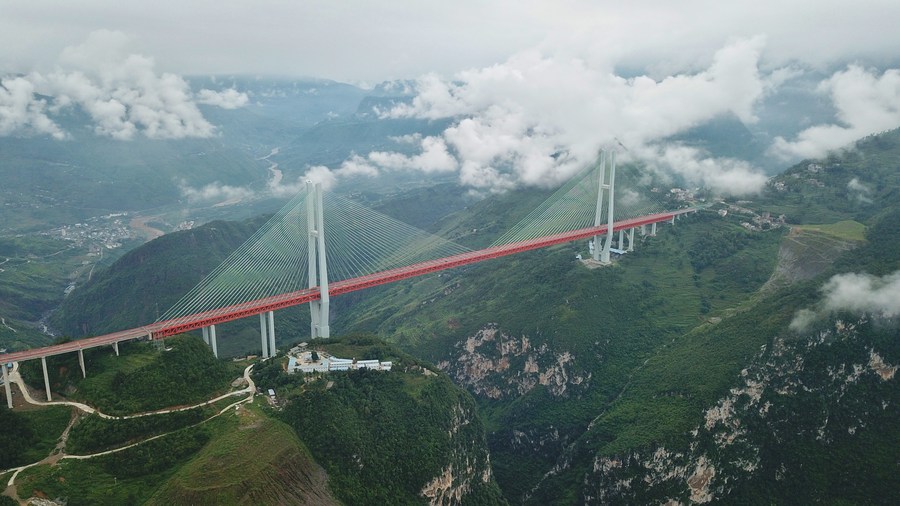 The Chinese love to build, build, build
Meanwhile, China's infrastructure stands as a remarkable testament to the nation. The government is working with grassroots communities to ensure the project is designed and completed to benefit local communities, while avoiding the rowdiness of "democracy". Local governments recognize that building new roads, bridges and major projects can boost prosperity and improve the living standards for local residents and visitors.
According to a report published by the Organization for Economic Cooperation and Development (OECD), in 2018 China was ranked 'number one' among 48 member states of OECD in regards to its infrastructure spending as a percentage of its GDP, standing at 5.57 percent. The US was 0.52 percent. China had expanded the domestic rail networks by 21 percent increase of rail lines from 2015 to end of 2020, reaching 91,000 miles. Beijing has pledged to extend its highways 47 percent by 2035 to 124,000 miles, which would surpass US highway networks, currently at 98,000 miles.
China is also far ahead with subsidizing EV manufacturers and setting up EV charging stations. As of August 11, 2021, the US has 42,000 EVs charging nationwide, while China has 1.68 million. US-based Tesla Motors, an EV manufacturer, operates a major assembly plant in the Shanghai area. Tesla has a large and loyal customer base in the China market.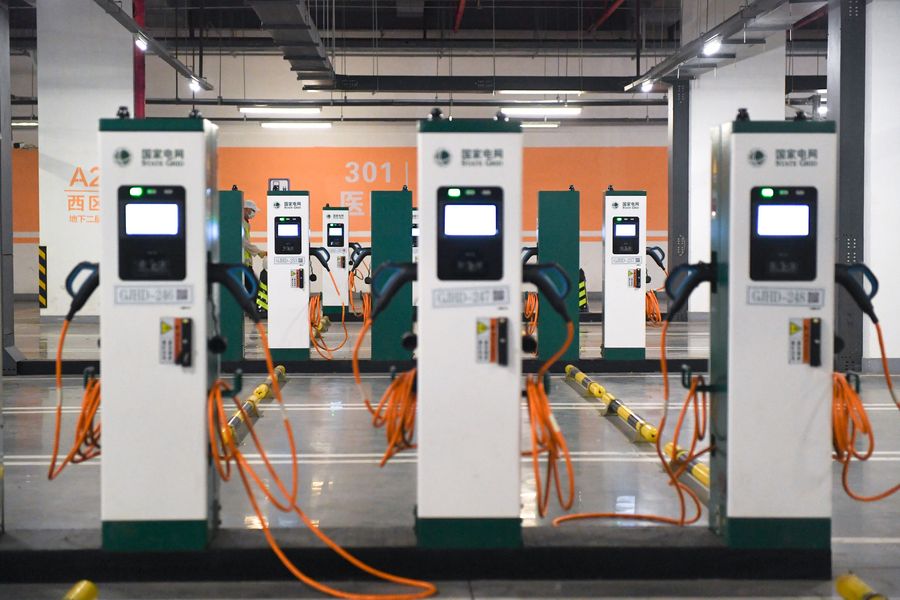 Too little, too late for US
The US infrastructure bill hopes to reverse course and place the US ahead of China as a world leader in EVs and renewables sectors; but it's a case of too little too late. China is so far ahead in these fields that Washington can only watch and see from the sidelines. The US has no capacity to surpass China in infrastructure building and to march ahead as a global leader in the EV market as well.
If you are currently residing in a Chinese city, the most remarkable feature to witness is the construction boom. The Chinese love to build and the urbanization drive is very vibrant in the country. China is also rebuilding the rural regions where new towns and cities keep popping up since Beijing keeps supporting new infrastructure projects across the country to connect small town communities with the bigger cities.
The US cannot and will not succeed as a competitor to China in the infrastructure games.