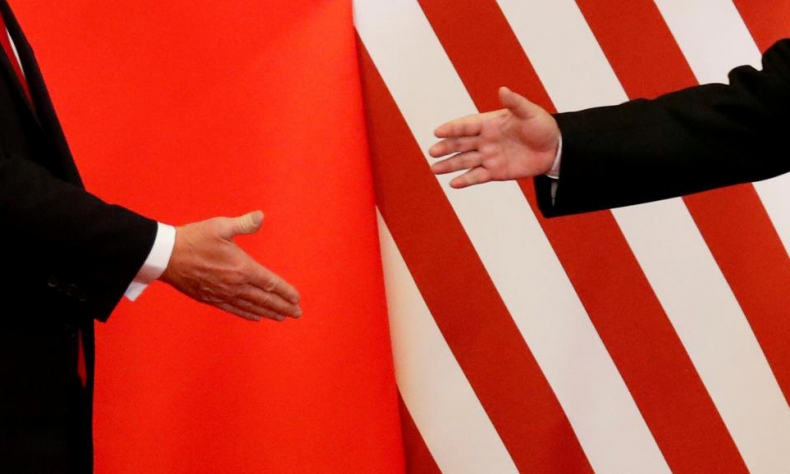 China-U.S. Relations: What Now, What Next?
Leading figures from around the world attend a forum in Hong Kong to discuss China-U.S. challenges
After Chinese President Xi Jinping and U.S. President Donald Trump met on the sidelines of the G20 Summit at the end of June in Osaka, Japan, and agreed to restart economic and trade consultations, trade tension between the two largest economies in the world glimpsed a ray of hope after the stalemate of the past couple of months since trade negotiations broke down in early May.
Where do current China-U.S. trade and economic relations stand and where are they heading? A group of prominent politicians, scholars and business leaders gathered in Hong Kong Special Administrative Region (SAR) for a two-day forum themed U.S.-China Trade and Economic Relations: What Now, What Next on July 9-10, in an attempt to answer these questions.
Cohosted by two think tanks, the China Center for International Economic Exchanges (CCIEE) and the China-United States Exchange Foundation (CUSEF), the forum sought to review the status quo and explore the future prospects of China-U.S. trade and economic relations.
"It is timely that we get together at this moment," said Tung Chee-hwa, the founder of CUSEF and former Chief Executive of Hong Kong SAR, during his opening speech on July 9. "People would say [it is] too soon after the meeting [of the two leaders], but this is exactly the point to discuss its impact and importance to all of us… to thoroughly discuss many important issues."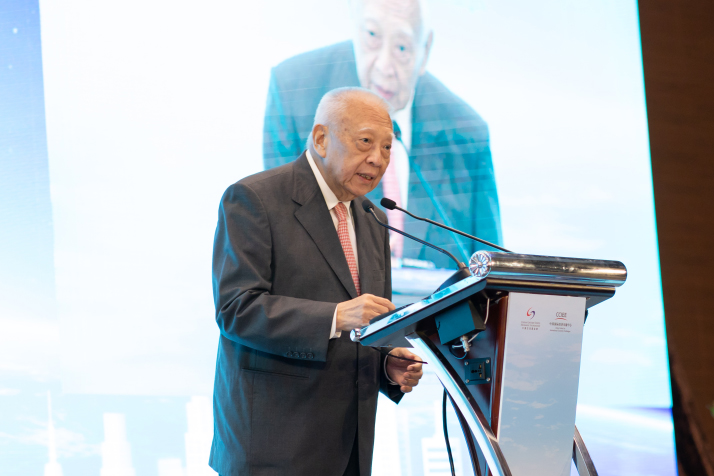 What Now?
With hundreds of participants from around the world, the forum coincided with the 40th anniversary of the establishment of China-U.S. diplomatic relations and strove to promote stronger relations by looking for ways to meet the current challenges and be a driving force for future cooperation and stability.
Zhou Wenzhong, Vice President of the Sino-American Friendship Association and former Chinese ambassador to the U.S., recalled in his speech his work experience over the past 40 years. In the late 1970s, he was assigned to work in the Chinese embassy in Washington, D.C. and in 2005, he became China's ambassador to the U.S. until 2010.
"I have seen how the cooperation between the two countries has expanded and been enhanced in many ways," Zhou said. "When the countries established diplomatic relations in 1979, bilateral trade volume was less than $2.5 billion. In 2005, the number skyrocketed to $211.6 billion, while last year, the number increased to $633.5 billion."
Now, China-U.S. relations have developed into the most important bilateral relation in the world. "The most important lesson from the 40-year history is that the two countries benefit from cooperation and lose from confrontation," Zhou said.
Nevertheless, since 2017, there has been increasing conflict between the two countries in various fields including trade, politics, and science and technology. "Many have been wondering what is going wrong with China-U.S. relations. Have we fallen into the Thucydides Trap?" Zhou asked.
He soundly rejected this theory. "There is no Thucydides Trap in the world at all," Zhou said. "For some time, there have been some voices in the U.S. that want to treat China as a major threat and even advocate a new cold war. If such voices triumph, it will have a very negative impact on China-U.S. relations."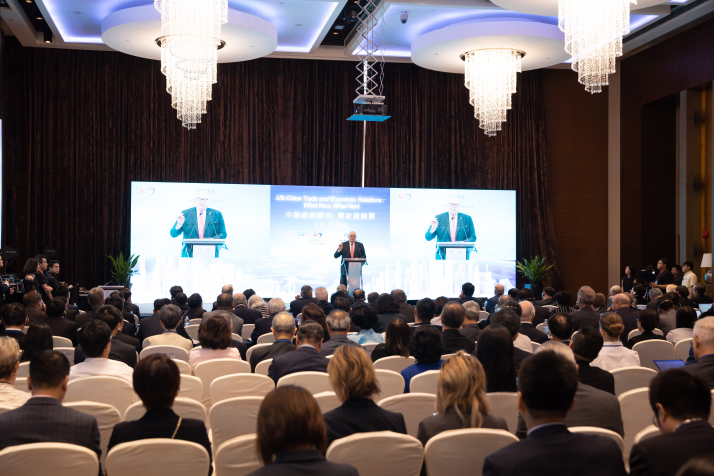 Neil Bush, Chairman of the George H.W. Bush Foundation for U.S.-China Relations, echoed Zhou's view. "China is not an economic enemy or existential national security threat to the United States," he said, adding that demonizing China will lead the U.S. down a dangerous path.
Instead, he said the U.S. should adopt an "honest, direct and targeted" approach in engaging China.
Former U.S. Ambassador to China Max Baucus said that the world's top two economies are going to need each other more and more and he expected trade talks for new agreements to continue.
"Our economies are very intertwined. There's no question about it," Baucus said. "Protectionism will reduce the quality of life of Americans and Chinese. No question. The more we protect Americans, say add tariffs, the more American consumers and American businesses will have to pay," he said.
Baucus said he hopes China-U.S. trade negotiations move forward and reach new agreements that "maybe even roll back some tariffs and certainly not impose new ones."
Zeng Peiyan, Chairman of the CCIEE and former Vice Premier of the State Council of China, analyzed the deficit issue that the U.S. used as a weapon to start the conflict and listed many reasons why it is groundless.
The dominance of the U.S. dollar as an international currency is the major reason for the U.S. long-term trade deficit, he said, along with its domestic consumption and savings imbalance and its industrial restructuring adjustments.
He also explained that the U.S. trade deficit with China is overestimated if calculated using the traditional method since a country's exports include products from many other countries in the globalized division of labor.
Stephen Roach, a senior fellow at the Yale Jackson Institute for Global Affairs, agreed with Zeng. "The U.S. trade deficit is tied more to the country's own macroeconomic imbalances. We cannot address multilateral imbalances with over 100 countries by fixing the bilateral deficit with one country, China," Roach said.
What Next?
Jeff Moseley, President of the Texas Association of Business, said in an interview with Xinhua News Agency on June 12 that he was optimistic about the prospect of China-U.S. economic cooperation since history has proven that bilateral cooperation can create tremendous gains. He reiterated his ideas at the forum.
Moseley revealed that China is Texas' third largest trading partner. "We are enjoying strong investments from China in Texas, and we know that a lot of our companies are depending on the relationship," he said. The southern U.S. state is hoping to attract even more Chinese investments in areas such as energy, agriculture, healthcare and technology.
But the tension between the two countries has already made an impact on business. "Texas is a hot destination for Chinese tourists but the number of Chinese tourism arrivals has declined in the past months," Moseley lamented.
Small businesses and consumers are also suffering from the trade war. He said that the prices of products like washing machines and dryers have already gone up. U.S.-imposed tariffs on Chinese goods have increased commodity prices and those prices are being passed on to consumers.
Cao Derong, President of the China Chamber of Commerce of Import and Export of Foodstuffs, Native Produce and Animal By-Products, China's biggest international trade organization for food and agricultural products, shared some numbers and facts.
From 1995 to 2016, the U.S. was the biggest exporter of agricultural products to China. But in 2018, the U.S. export value to China decreased by 32.8 percent. With soybeans, for example, the U.S. is the second largest soybean producer, while China is the number one soybean market. It used to be a mutually beneficial relationship. But due to trade tension, in 2018, China's import amount and value of U.S. soybeans decreased by nearly 50 percent. According to the American Soybean Association, both the futures price and the farmer gate price of U.S. soybeans are currently below their cost, bringing great loss to U.S. soybean farmers.
"I recently attended the World Nut and Dried Fruit Congress in Miami, Florida," Cao said. "Participants from across the world expressed their concern and objection to trade protectionism and their support of free trade."
Cao predicted, "If the trade conflict continues, American agricultural products will undoubtedly lose their Chinese market."
The negotiations between the two countries should be regarded as an opportunity to reach the "shared goal" of remodeling and upgrading the economic relationship between the two sides, said Ed Feulner, Chairman of the Asian Studies Center at the Heritage Foundation, during the forum.
"The world economy for the next 50 years is going to be impacted by the Chinese and American economies," Feulner said. "We have to work together and I think we are on track to start doing that."