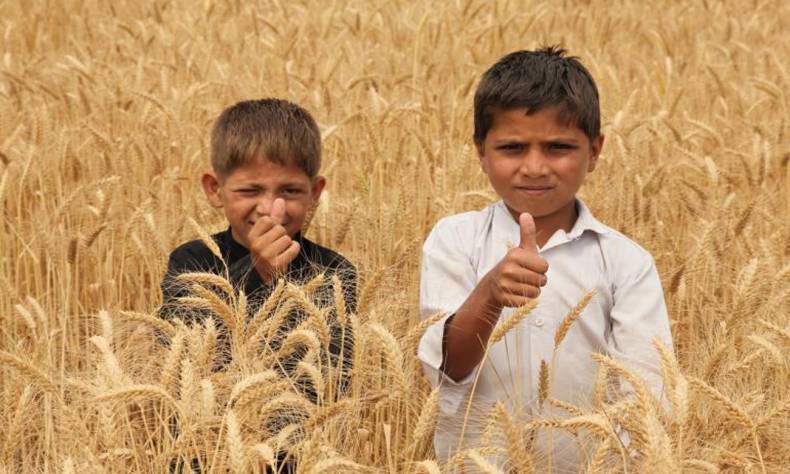 China's Agricultural Techniques Reach Out to Countries Along the Belt and Road
Why is Agricultural Cooperation along the Belt and Road necessary? How China's techniques made the wheat yield growth in Pakistan?
Wheat, as the world highest yielding staple food grain, is the key basis of protecting China's national food security,and also one of the most important provisions along the Belt and Road countries.
Wheat growing areas in Belt and Road countries surpass about 73 million hectares, which is three and a half times that of China's area. However, the wheat yield in these countries is just 30 to 50 percent of China's. The potential for increasing wheat yield is enormous,and it is also important to guarantee food security and politics stability in these regions.
In Pakistan, wheat is the most important grain, taking up almost half of its farmland. Even though Pakistan relies heavily on this grain, the per unit yield of wheat is quite low. Pakistan is in dire need of importing advanced techniques to boost its production.
The application of heterosis is an essential way to safeguard food security in the world. As one of the three staple food grains, hybrid wheat has gained more attention, the other two are hybrid rice and corn. CNSGC Hybrid Wheat Seed (Beijing) Co.(ChinaSeed), a subsidiary of state-owned chemical enterprise Sinochem Group, made Pakistan a main cooperative partner, and has been developing cooperative relations with main wheat producers along the Belt and Road and in south and central Asia for the past six years. It has cooperated with countries such as Pakistan, Bangladesh and Uzbekistan by demonstrating and teaching the breeding of two-line hybrid wheat.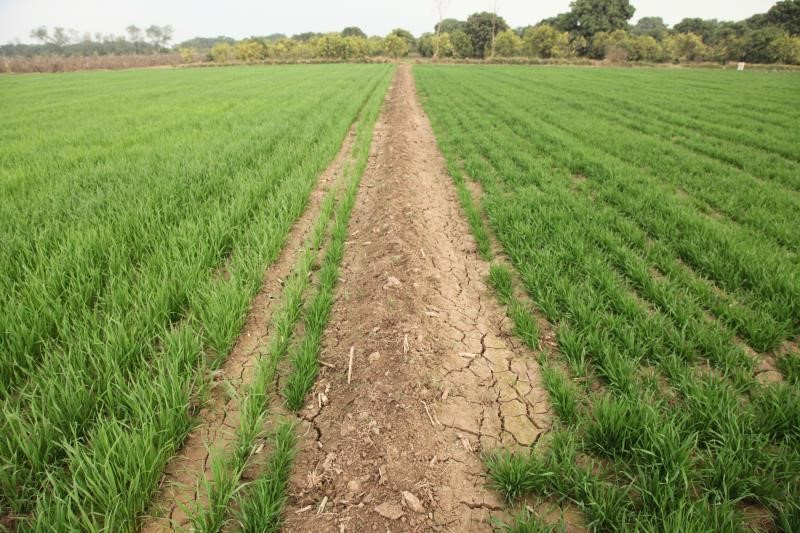 Chen Zhaobo, General Manager of ChinaSeed explained that developing hybrid wheat is a universal issue. It is the preferred method to significantly increasing the wheat yield and also the center of international seed industry competition. Compared to traditional wheat varieties, hybrid wheat is endowed with such features as high yield, good quality, resistance to disease and pest, and resistance to drought and cold, hence it has broader adaptability.
China's Hybrid Wheat in Pakistan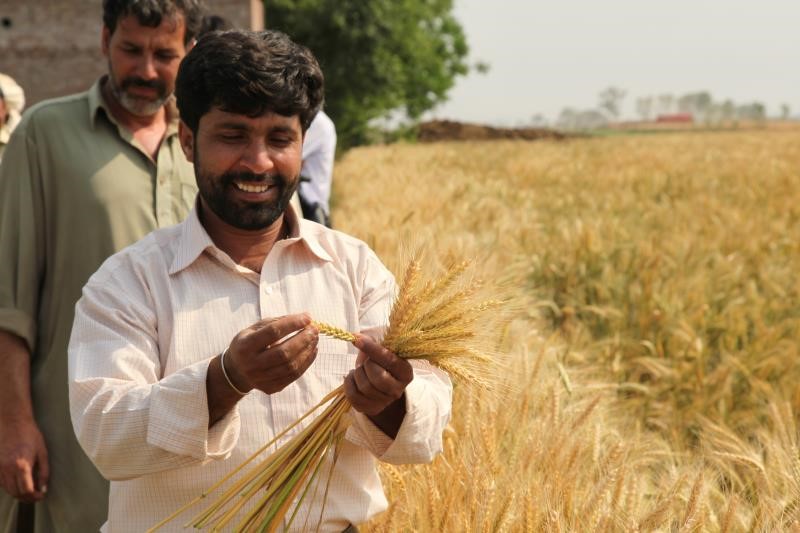 Pakistan's wheat yield was going drastically downhill 10 years ago. The government was very concerned since 80 percent of its people rely on wheat as a staple food. Considering that China has world-leading wheat breeding techniques,Pakistan government sought help from its neighbor friend. It hoped China would transfer the technique of breeding to Pakistan.
However, during the preliminary stages of attempting to grow hybrid wheat in Pakistan, technicians faced many difficulties, including the replacement of cooperation partners and the fact that the wheat was unaccustomed to its new climate and environment.
The whole process was full of hardships and difficulties. But with the joint effort of Sinochem Group and Guard Agri, China's hybrid wheat has now gained the initial prerequisite of industrialization in Pakistan.
In 2018,Hybrid wheat yield has attained gratifying results. Muhammad Arif a professor from the University of Agriculture, Peshawar-Pakistan, said that the yield growth in northern wheat planting areas reached 50 percent. China's hybrid wheat has the yield advantages and popularization potential in this area. It is expected to be a new strategic grain choice for safeguarding Pakistan's food security. As Guard Agri's data show, the yield growth of hybrid wheat in this area rose to 70 percent.
Hybrid wheat breeding was written into a governmental cooperation agreement with China. Funds have been allocated and projects have been set up to support China's hybrid wheat breeding techniques so that they can take root in Pakistan.
Zhang Shengquan, manager of the Scientific Research Department of ChinaSeed said that many local people in Pakistan have never heard of hybrid wheat breeding before. However, when they are told that it is a Chinese technique, they are convinced and are willing to accept it, because they trust Chinese products. A local farmer planted hybrid wheat with spectacular results: the yield was almost twice the amount of the former local variety. "If I could plant China's hybrid wheat from now on, my family's living conditions would get better and my children would have money for education," the farmer said.
China Seed has dispatched experts to the Pakistan to promote two-line hybrid wheat breeding. They teach techniques hand by hand and step by step to cooperating companies, show farmers actual results, and put on Field Day promotional campaigns at the same time.
The number of China's visiting hybrid wheat experts in Pakistan is estimated at about 150 specialists, who have visited over 20 cities and traveled over 10,000 miles.
 Agricultural Cooperation along the Belt and Road is Promising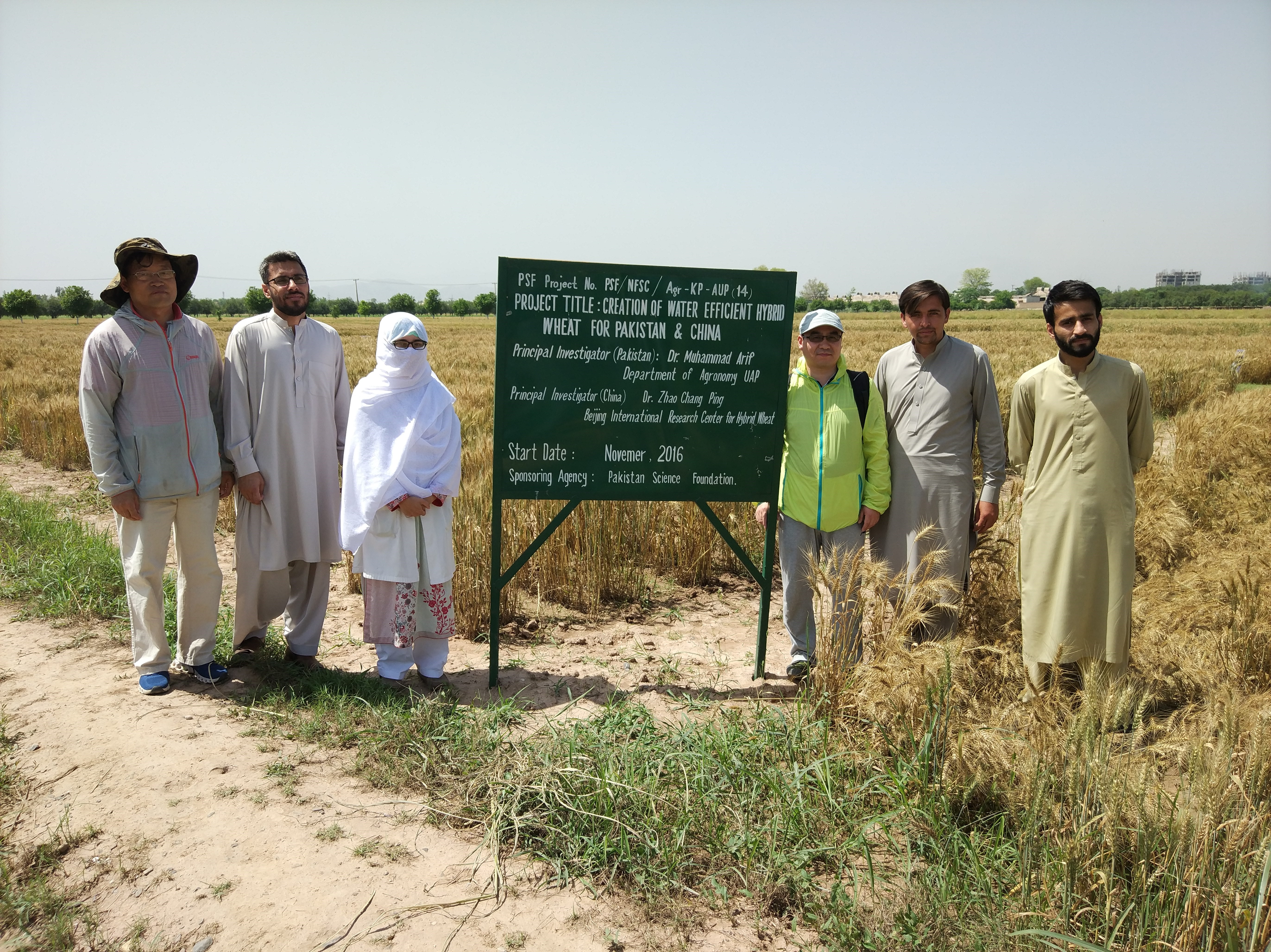 Foreign agricultural cooperation is an essential part of realizing the Belt and Road Initiative. China has world-leading research capability in wheat breeding and is also equipped with the basis of rapidly popularizing wheat breeding techniques to countries along the Belt and Road.
Song Weibo, vice president of the agriculture division of Sinochem Group and General Manager of ChinaSeed, commented that the prospect of international agricultural cooperation in countries and regions along the Belt and Road is promising, not only in seed industry, but also in other agricultural industries. In terms of commercial value of the market, whether in acreage or scale of cultivation, both hybrid wheat and rice have great room for growth.
The advantages of China's agricultural techniques lay the foundation for sound development of international cooperation. Sinochem Group transformed into an innovative company driven by science and technology, helping countries along the Belt and Road to promote their agricultural development with China's advanced agricultural techniques.
Taking the Belt and Road Initiative as a key strategic opportunity, China's company have been promoting hybrid wheat in South and Central Asia, making China's modern agricultural techniques a new competitive product and a new Chinese national identity. They have also explored new ways to effectively enhance the international competitiveness of China's agriculture, the allocation of resources and China's international influence.
The development of the seed industry solves the problem of grain yield and will help to deal with issues such as food security and the reconstruction of international agricultural rules. It will also drive China's agricultural hi-tech companies to reach out to the world and promote international cooperation and mutual benefits. At the same time, it is beneficial for the development of local economies and social stability.
Zheng Nan, China Focus' editorial writer.