China-Singapore Ties Strengthen as Foreign Ministers Meet in Beijing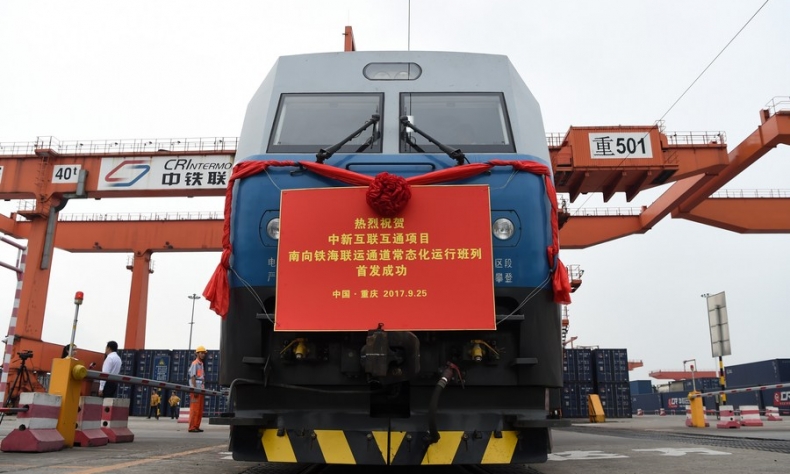 The understandings reached by the Chinese and Singaporean foreign ministers have set the roadmap for a prosperous and bright future for the two strategic partners.
The strategic significance of China-Singapore bilateral relations was greatly boosted as Chinese Foreign Minister Qin Gang met with his Singaporean counterpart, Vivian Balakrishnan, in Beijing on Feb. 20. The relationship between the two countries, which dates back to 1990, remains anchored in multifaceted cooperation frameworks and joint understandings, which both sides have sought to capitalize on over the years. In 2023, the prospect of synergizing the two countries' development strategies and leveraging existing ties to counter global geopolitical and economic quagmires provides an ideal roadmap for the future.
The interaction in Beijing resulted in historical reflections, an understanding of joint foreign policy priorities, and an emphasis on trade, infrastructure and investment as integral to prosperity. As aptly stated by Qin, Singapore is a valuable cooperative partner of China that has long been deeply involved in the country's reform, opening-up and development process.
In 2023, Singapore and Singaporean companies will have plenty of opportunities to tap into the age of digital connectivity. Global growth is expected to slow down to 2.7% this year, but China's digital economy will grow in prominence, where it was valued at $7.1 trillion in 2021, accounting for close to 40% of GDP. Considering this, Singaporean companies can continue to leverage Chinese e-commerce platforms to ensure more significant brand engagements with consumers. Similarly, in joint collaborations, both countries' priorities align. Beijing and Singapore aim to reduce their carbon footprints and achieve both carbon neutrality and zero net emissions by 2060 and 2050, respectively. This allows companies such as energy and urban solution providers to continue to expand operations.
Based on facts alone, the possibilities are endless. These promising signs complement Foreign Minister Qin Gang's assessment of both countries facing important opportunities for modernization. Such modernization, however, can only take place in the absence of hostilities and geopolitical power plays that have plagued most regions across the world, including the Asia Pacific. Only mutual learning and win-win cooperation, instead of zero-sum approaches, can serve to promote economic opportunities in the region. It is noteworthy that Singapore has remained committed to a policy of neutrality on security dynamics instead of partaking in nefarious, disruptive American foreign policy designs that seek to divide the region into different camps. Military agreements, including AUKUS and the Quad, can hinder regional connectivity prospects.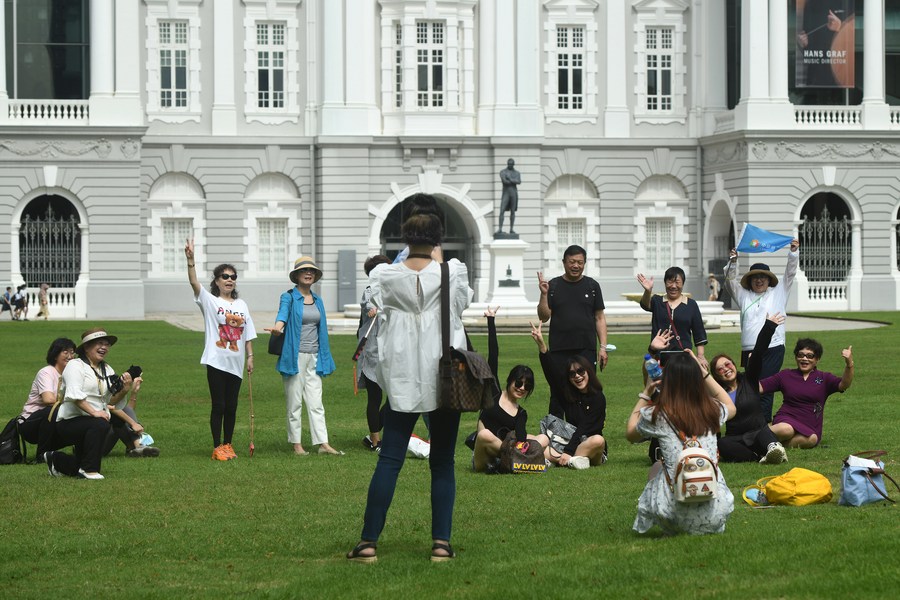 Regarding the Belt and Road Initiative (BRI), Singapore continues to play a key role in promoting transparent corporate dealings and stable governance as one of the largest offshore Renminbi centers. Hence, the state remains the key to realizing a prosperous collective future. It is important to note that 33% of outward BRI investments and 85% of China-bound inward investments use Singapore as a connectivity hub. From infrastructure consultancies to Special Economic Zones and ports, Singapore has also been actively exploring opportunities under the BRI with its role as a third-country partnership hub in the initiative. This aligns with China's vision for a world order defined by apolitical and meaningful cooperation.
According to a statement from the Chinese Foreign Ministry, both sides are preparing for the next phase of high-level exchanges, which involves expanding cooperation projects. Taking stock of forward-looking partnerships such as the Joint Council for Bilateral Cooperation and government-to-government projects in cities such as Chongqing, Tianjin and Suzhou, for example, will ensure that bilateral institutional mechanisms yield dividends for both sides. It is also important to double down on pandemic recovery and ensure the full resumption of air connectivity, directly benefiting businesses and people-to-people exchanges.
These understandings will also be reached from an "ASEAN-centric approach." Additionally, implementing the Joint Declaration on the Conduct of Parties in the South China Sea will be boosted if mutual understandings persist without interference from great power politics.
The understandings reached by the two foreign ministers have set the roadmap for a prosperous and bright future for the two strategic partners.
Hamzah Rifaat Hussain is an assistant research associate at the Islamabad Policy Research Institute. He was also a visiting fellow at the Stimson Center in Washington, D.C., in 2016.