China-Türkiye Economic Ties Grow Stronger amid Pandemic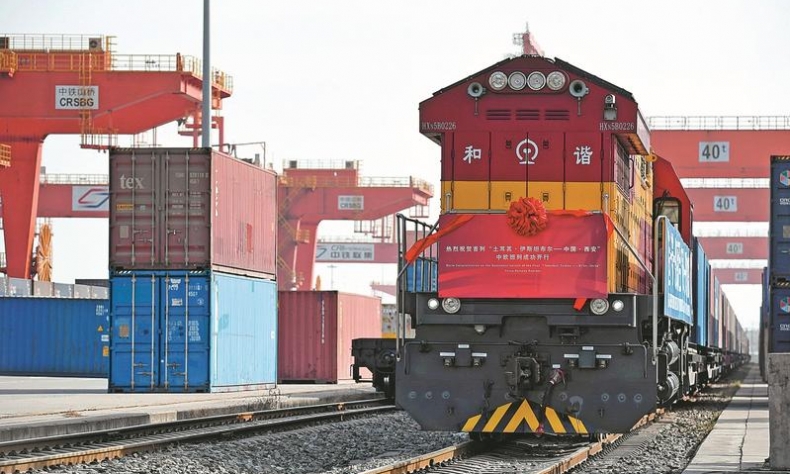 China and Türkiye are both staunch supporters of multilateralism and free trade. Given the size and potential of their economies, there is much room for furthering bilateral cooperation in trade and investment.
Since the outbreak of COVID-19 in 2020, global industrial and supply chains have been disrupted, plunging the world economy into disarray. Some emerging economies, including China and Türkiye, however, have maintained robust economic growth in 2020 and 2021, bringing hope to the struggling global economy. Trade and economic cooperation between the two countries is also thriving, with an increasing scale, expanding scope, and two-way investments on a steady rise for years. This has injected great vitality into China-Türkiye strategic partnership.
Great resilience
The COVID-19 has dealt a heavy blow to international trade and economic cooperation. Despite the headwinds, trade volume between China and Türkiye registered marked growth during the past two years. Bilateral trade expanded 15.6 percent year on year in 2020, reaching $24.08 billion, and 42.2 percent in 2021, reaching $34.23 billion. Last year, China's exports to Türkiye surged 43.5 percent year on year, reaching $29.19 billion, and its imports from the country soared 35.1 percent from the previous year to $5.04 billion. This made China Türkiye's largest trading partner in Asia and second largest in the world.
With increasing alignment between the China-proposed Belt and Road Initiative (BRI) and Türkiye's Middle Corridor Initiative, two-way investment in the two countries is setting new records. More than 1,000 Chinese companies are operating in Türkiye, including household brands such as the Industrial and Commercial Bank of China (ICBC), Bank of China, Huawei, ZTE, China Merchants Group, and China Investment Corporation. In 2020, direct investment made by Chinese companies in Türkiye totaled $390 million, representing a whopping 1,257.2-percent increase year on year. The value of engineering contracts signed that year added up to $4.6 billion, up 242.7 percent from the previous year. In 2021, China's direct investment in Türkiye's non-financial sectors totaled $210 million, a steep rise of 720.1 percent; and Türkiye invested $52.42 million in China, a staggering 2,140.6-percent year-on-year increase.
These investments are expanding not only in size but also in scope. Chinese investment in Türkiye has gone beyond traditional industries like mining to enter emerging ones, such as new energy, 5G, cloud computing, big data, finance, communication, logistics, light and textile industries, equipment, electronics, and e-commerce. High-end services are also attracting more and more Chinese investors in recent years. Huawei established in Türkiye its second largest R&D center outside China. ICBC purchased Tekstilbank. A consortium formed by Chinese shipping and logistics company COSCO Pacific and China Merchants Holdings International acquired a majority stake in Türkiye's third largest container terminal – Kumport. Alibaba bought controlling stakes of Trendyol, a major e-commerce platform in Türkiye. Chinese mobile phone makers including Xiaomi, Oppo, and Transsion have set up factories in Türkiye; and Chinese vaccine maker SINOVAC plans to found a joint venture in the country. These all demonstrate the great vitality of China-Türkiye economic ties, especially in a time of crises.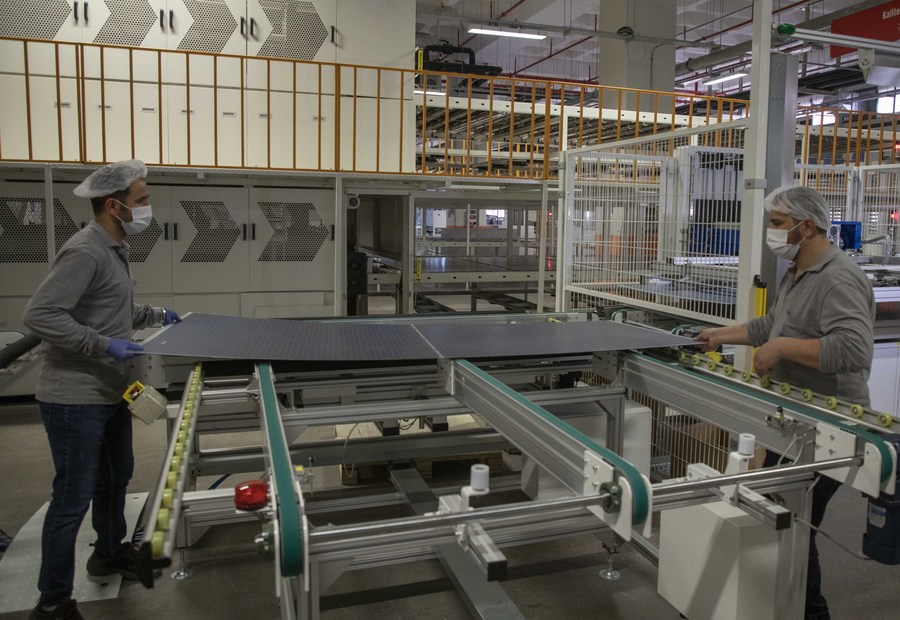 Contributing factors
There are multiple factors that have contributed to the success of China-Türkiye cooperation.
The first is the guidance by top leaders of the two countries. President Xi Jinping and President Recep Tayyip Erdo
an jointly set the course for economic and trade relations between the two countries. With a strategic and long-term vision, they promoted the alignment between the BRI and the Middle Corridor Initiative, and improved the structure of bilateral trade. Their support has added impetus to China-Türkiye trade and economic cooperation.
Second, cooperative platforms underpinned bilateral cooperation. China welcomes more imports from Türkiye to meet the ever increasing demands of Chinese people for a better life. The China International Import Expo (CIIE) serves this very purpose. The expo was launched as a major step by China to advance high-level opening-up, and has become a key platform for goods from Türkiye to enter China.
From 2018 to 2021, more than 130 Turkish companies attended the CIIE, and signed deals totaling $500 million. Despite epidemic restrictions, 14 Turkish companies still showed up at the 2021 expo, presenting their goods and services to Chinese consumers.
China encourages imports of quality agricultural products from Türkiye, including dairy products, aquatic products, poultry, cherries, and pistachios. China's import of farm products from Türkiye effectively galvanized bilateral trade. Cooperative platforms like the CIIE have led to steady improvement of the structure and increase in the volume of trade between China and Türkiye.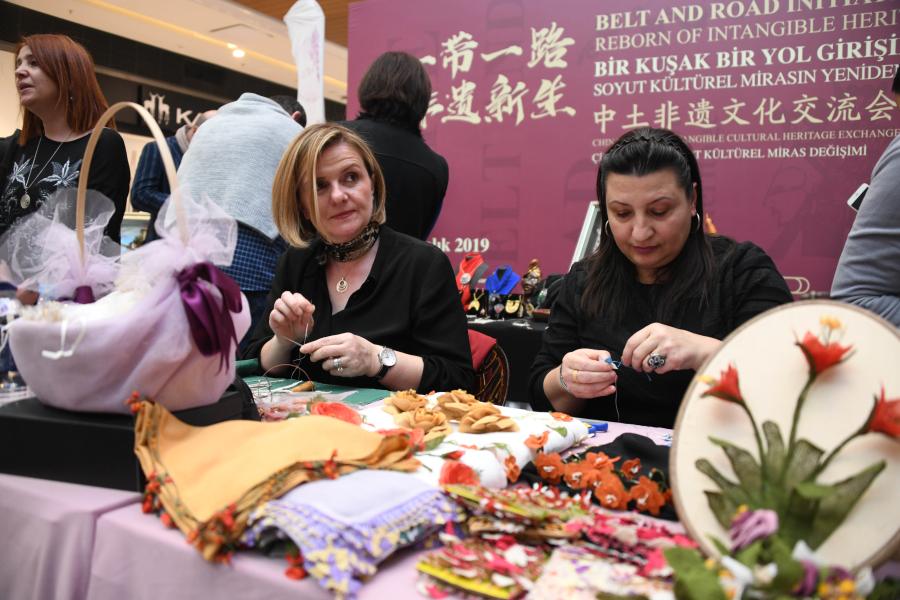 Third, infrastructure connectivity gave a boost to bilateral trade cooperation. As the pandemic has disrupted logistic chains worldwide, the freight train service between China and Europe is becoming ever more important. In December 2020, the Istanbul-Xi'an service was launched, connecting China with the Middle Corridor via the Baku-Tbilisi-Kars Railway. Spanning 8,700 kilometers, it allows cargo to be transported between Istanbul of Türkiye and Xi'an of China within less than two weeks. Closer connectivity facilitates economic activities not only between the two countries but also between Asia and Europe.
Fourth, financial services shored up bilateral trade cooperation. The establishment of ICBC Turkey Bank in 2015 was a milestone in financial cooperation between China and Türkiye. It has financed several major BRI projects that boost the economic, industrial and social progress in Türkiye. The pandemic has not stopped the two countries from elevating their financial cooperation to a new level. Last year, they signed a $3.6-billion currency swap agreement, raising the limit on their currency swap from $2.4 billion to $6 billion. This move is believed to further facilitate bilateral trade and help Türkiye maintain its foreign exchange reserves and economic stability.
Bright future
Amid a protracted pandemic and resurgent trade protectionism, the world economy is navigating its way through strong headwinds. China and Türkiye are both staunch supporters of multilateralism and free trade. Given the size and potential of their economies, there is much room for furthering bilateral cooperation in trade and investment. Located at the crossroads between Europe, Asia, Africa, and Middle East, Türkiye has a strategic position in international trade, logistics, and manufacturing industries. Deeper cooperation with the country will allow China to enhance economic ties with other Asian countries, Africa, and Europe and thereby build up its competitiveness in the global market.
In the coming years, China will work to make its trade with Türkiye more balanced. For this purpose, it will create new growth fields in bilateral cooperation through such platforms as the CIIE, and encourage Chinese companies to further tap into the geographical and economic advantages of Türkiye. Following the principles of mutual benefiting, government guidance, corporate decision-making, and market-based operations, China will increase imports of quality farm products from Türkiye. It will also step up cooperation with the country in the fields of tourism, traditional Chinese medicine, conference and exhibition, finance, infrastructure, renewable energy, nuclear energy, and aerospace, all of which will boost sustainable development in both countries.
New modes of trade, such as e-commerce, will fuel growth of bilateral trade. E-commerce, big data, logistics technology and other emerging technologies will enable businesses in both countries to make more deals via the Internet. The booming information technology, on-line retailing platforms, and social networks in China offer Turkish companies with more means and channels to introduce their products to Chinese consumers.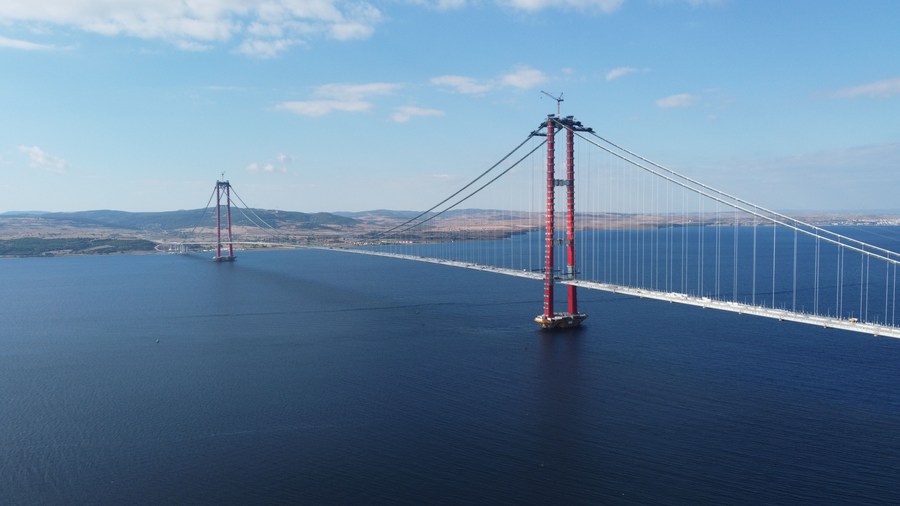 Collaboration on large-scale engineering projects is a significant part of economic cooperation between China and Türkiye. In the coming years, efforts should be made to stimulate progress in projects that include a light rail in Konya, a photovoltaic park in Ankara, a hydro power station in E
irdir, phase II of a gas storage facility in Aksaray, and subcontracted projects of the Çanakkale Bridge. Such major projects can be a focus of efforts to advance win-win cooperation between the two countries.
In an increasingly complex international environment, China and Türkiye, both developing countries that are growing rapidly, hope to play a role commensurate with their economic and political strength on the international stage, while at the same time maintain their dedication to domestic development.
China set forth the Two Centenary Goals in its pursuit of national rejuvenation. Türkiye put forward the 2023 Vision, aiming to become one of the top 10 economies in the world by the year 2023, the 100th anniversary of the Republic of Türkiye. Similar development strategies are laying a solid foundation for cooperation between the two countries. The two sides enjoy a consensus on a broad range of issues, including safeguarding the multilateral trading system, and opposing unilateralism, trade hegemony, and all forms of terrorism and religious extremism. All of this will exert positive effects on bilateral trade and economic ties over a long period of time to come and open up new fronts for further cooperation between the two countries in the post-pandemic era.
Zheng Dongchao is a researcher of Chinese diplomacy and international affairs with China Center for Contemporary World Studies.