Chinese Economy Shows Resilience While Braving Headwinds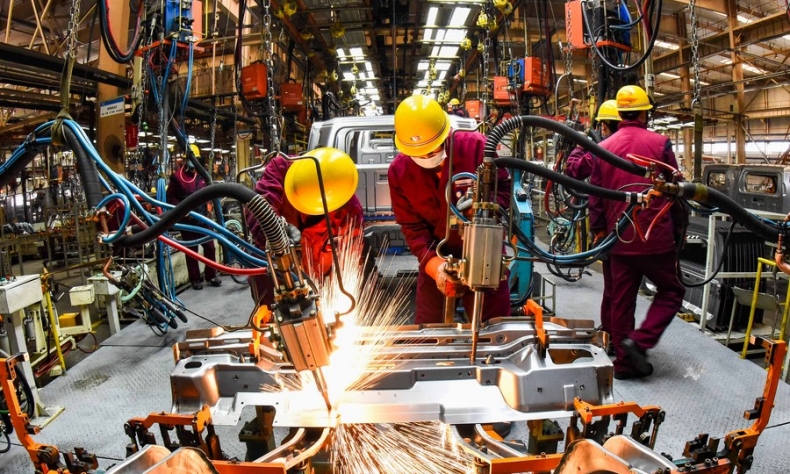 China's huge market coupled with its complete industrial system and business-friendly environment, further propped up by policy support, is attracting increasing numbers of foreign firms to explore the enticing opportunities.
Amid dins belittling China's economic performance in the West, the Chinese economy continues to steadily recover, showing great resilience. Benefiting from the country's policy mix encouraging domestic consumption and supporting business entities, China's consumption market rebounded vigorously over past months. Retail sales of consumer goods logged a year-on-year increase of 7.3 percent in the first seven months of this year. Particularly notable is the 20.3 percent increase in service consumption during the period.
China's economy remains on course to meet its preset goals, with increasing production and demand, stable employment and prices, and steady industrial upgrades, economic data released by the National Bureau of Statistics (NBS) on August 15 shows.
In spite of the stable economic outlook, NBS spokesperson Fu Linghui cautioned that more efforts would be needed to further underpin the foundation of China's economic recovery amid a complex global environment and insufficient domestic demand.
To shore up its economic growth, China has undertaken an array of policy moves. A policy guideline was released in July by the State Council to address major concerns of the private sector, covering such aspects as creating a stable, fair, transparent, and predictable development environment, intensifying policy support to private businesses, and ensuring legal guarantees. China's Internet giant Tencent, also a private company, posted an 11 percent year-on-year revenue increase during the second quarter of 2023, with its net profit rising 33 percent to RMB 37.5 billion. Business confidence has gradually rallied following policy support for the private sector. China's small and medium enterprises (SMEs) maintained their recovery momentum in July, with the SME development index gaining 0.2 points to 89.3 according to the China Association of Small and Medium Enterprises.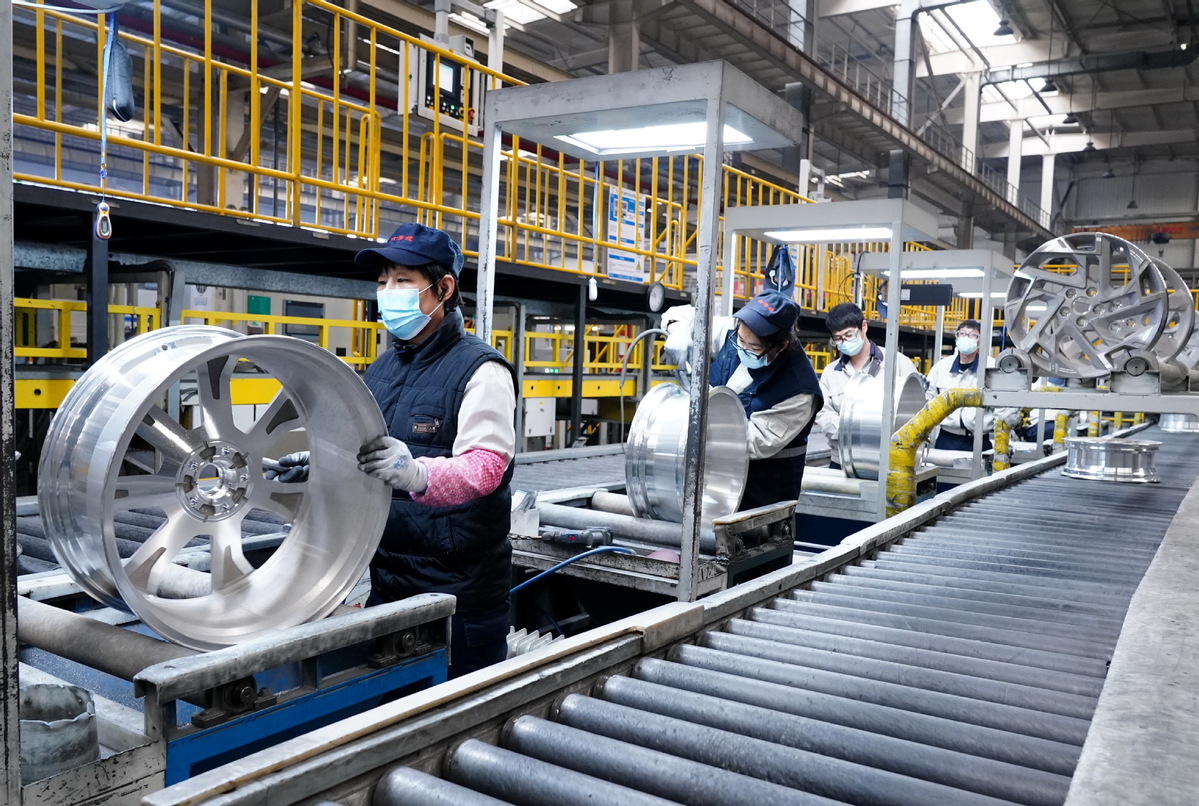 Moreover, to boost China's rural market, a three-year action plan was released by the Chinese government recently, with measures and targets crafted to "strengthen the commerce system across the nation's counties to improve rural residents' income and upgrade their consumption," according to a government press conference on August 15. In light of the action plan, funds will be directed to counties to improve rural commerce networks and logistics distribution systems, and upgrade township and village commerce infrastructure. Meanwhile, the Ministry of Agriculture and Rural Affairs will lend support to the efforts of building local agricultural brands and improving their competitiveness. It was also shared that trial projects in 110 counties will be carried out to boost the flow of agricultural produce from villages to cities. Delivery services to rural residents' doorsteps through improved logistics service networks have also been promised.
Meanwhile, the United States remains persistent in its efforts to contain China's development in order to maintain its supremacy by politicizing economic issues. The most recent move is evident in President Biden's signing of the executive order on restricting U.S. entities' investments in the semiconductors and microelectronics, quantum information technologies, and artificial intelligence sectors in China. It has drawn criticism from China's Ministry of Foreign Affairs, calling it "blatant economic coercion and tech bullying, an act that seriously violates the principles of market economy and fair competition, undermines the international economic and trading order, destabilizes global industrial and supply chains, and hurts the interests of both China and the U.S. and the global business community."
While Washington keeps thwarting the free flow of international capital, Beijing has taken actions to facilitate such flows. Since May 2022, the China Council for the Promotion of International Trade (CCPIT) has set up special task forces across the country to meet the needs of foreign companies in China. In a Xinhua article, General Manager of Goglio (Tianjin) Packaging Co., Ltd. Mirko Turrina indicated that the task forces have assisted the firm in obtaining production licenses of its industrial products, as well as visas for senior-level foreign staffers. As for now, the task forces have prompted relevant government departments to respond to or solve more than 5,700 appeals from foreign companies operating in China, according to the CCPIT.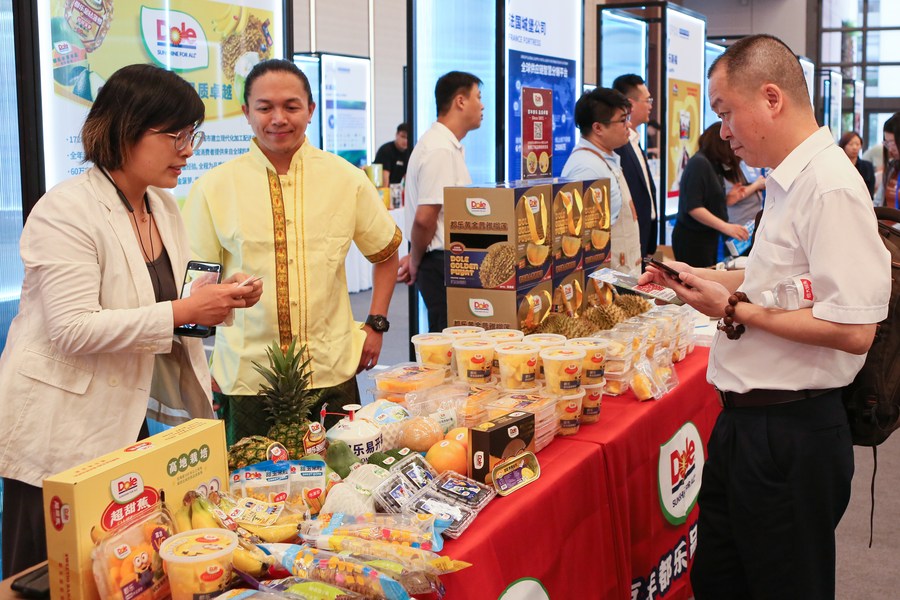 A survey earlier this year showed that nearly 90 percent of foreign-funded companies in China were satisfied with the country's business environment in terms of market access, tax payment, dispute settlement, and promotion of market competition. About 70 percent of the surveyed foreign enterprises were optimistic about the prospects of the Chinese market in the next five years.
To further optimize the foreign investment environment, the State Council recently outlined guidelines with 24 specific measures in six aspects, aiming to foster a market-oriented, law-based, and internationalized business environment.
Since the beginning of this year, a raft of policies have been rolled out to boost foreign trade, deepen institutional opening-up, and encourage foreign companies to set up R&D centers in China. China's huge market coupled with its complete industrial system and business-friendly environment, further propped up by policy support, is attracting increasing numbers of foreign firms to explore the enticing opportunities. Official data shows that 23,536 new foreign firms were established in China in the first half of the year, an increase of 35.7 percent year-on-year.
According to Moody's Analytics, the surging global demand for electric vehicles will help China overtake Japan as the world's top auto exporter by the end of 2023. In a globalized world, the Biden administration's "small yard and high fence" strategy intended to maintain the U.S.'s technological primacy through technology blockade against China is doomed to fail as it underestimates the irreversible momentum of the global trend and China's capabilities in innovation and creation.