Chinese Experts Comment on President Xi's CIIE Opening Keynote Speech
At this national expo, President Xi made clear through his speech that China is taking concrete actions to open wider to the outside world.
The first China International Import Expo (CIIE) was inaugurated in Shanghai on November 5. Chinese President Xi Jinping attended the opening ceremony and delivered a keynote speech titled, "Toward an Innovative, Open and Inclusive World Economy." China Focus invited four experts and scholars to interpret the speech. Their discussion follows.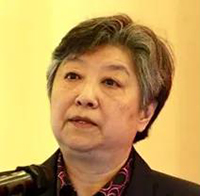 Sun Jinsong, professor at the Party School of the Central Committee of the Communist Party of China (CPC)
I was deeply impressed by the idea of China's confidence in President Xi's speech.
Faced with a profound adjustment in the world economy, the resurgence of unilateralism and protectionism and the backlash against economic globalization, the CIIE reflects China's unswerving commitment to support the multilateral trade system and promote the development of free trade. It is among China's practical actions to advance the building of an open world economy and endorse economic globalization.
President Xi made clear China's attitude toward the many challenges today, "China will remain a strong advocate of openness at the global level, and will continue to act as a stable engine of global growth, a big market with enormous opportunities and an active supporter of global governance reform."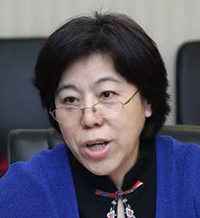 Ni Yueju, researcher with the Institute of World Economics and Politics of the Chinese Academy of Social Sciences
Four layers of meaning were conveyed in President Xi's keynote speech.
First, globalization is a prevailing trend.
Globalization is an objective trend. It is the only pathway to human progress and the only path to the stable growth of the world economy. Against the backdrop of rising anti-globalization, it is all the more necessary for all countries to strengthen cooperation and jointly maintain and boost globalization.
Second, win-win prospects can only be achieved through cooperation.
Only by cooperation can we score shared achievements. Any behaviors which benefit one at the expense of others will hinder the pace of global economy. At a new stage of major changes and readjustments in the world economy, all countries are expected to firmly oppose trade protectionism and unilateralism with concerted efforts, actively safeguard the multilateral trade system and improve cooperation for common benefits.                                                  
Third, innovation is the key to development.
At present, the world economic recovery is still not stable. To steadily press ahead, we all need to promote scientific and technological innovation together and foster new impetus. Innovation constitutes the cornerstone of sustainable and stable world economic development. The joint efforts by the international community at large are required for technology innovation and for new industry format, thus creating a new growth pattern.
Fourth, China will become more and more open to the world.
As President Xi has stated, "China will not close its door to the world and will only become more and more open." China will improve its investment laws as soon as possible, accelerate the opening up of manufacturing, finance, insurance, telecommunications and other service sectors. With a further improved business environment, more opportunities will be provided for world economic growth and for common development of all countries.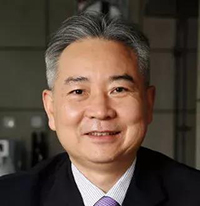 Xu Hongcai, deputy chief economist of the China Center for International Economic Exchanges
At this national expo, President Xi made clear through his speech that China is taking concrete actions to open wider to the outside world.
In response to the insufficient momentum of the world economic recovery and far-ranging unilateralism and trade protectionism, China made its distinct move to enhance the confidence of the international community.
This approach is groundbreaking. It is not only an announcement to the world of China's determination to further open up, but also a proper manifestation of China's confidence. We will promote, as always, openness and cooperation so as to push forward the process of globalization and the development of an open world economy.   
The CIIE is also a win-win choice for China. By further opening up to the outside world, not only can all countries around the world share the fruits of China's development, but the Chinese people will also benefit greatly. Lower tariffs, for example, enable the ordinary Chinese citizen to buy quality goods from around the world at lower prices and enjoy goods and services that domestic enterprises cannot produce or provide.
Many of the initiatives mentioned by President Xi in his speech were in line with China's long-term efforts. By strengthening these measures, we can enhance mutual understanding with countries around the world, increase the confidence of foreign investors in China and promote the implementation of projects in relevant countries. In this way, we will form a new landscape of opening up at a higher level.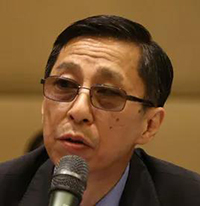 Lyu Xiang, specially invited researcher from the Institute of World Economics and Politics of the Chinese Academy of Social Sciences
The first CIIE which opened on November 5 is an important and prominent symbol of China's independent innovation. This grand event aims to show the world that China's economic development is not only for the well-being of its people, but also an opportunity for the whole world.
President Xi elaborated on the following measures to enhance China's openness and boost global cooperation: stimulating import potential by further tariff cuts and customs clearance facilitation, continuously relaxing restrictions on market access, creating an international first-class business environment, protecting legitimate rights of foreign enterprises, continuing to open wider to the outside world, and promoting the in-depth development of multilateral and bilateral cooperation. These measures appropriately demonstrated the clear minds and active moves of the CPC and the Chinese government in regard to global trends and propensities.
Editors: Zhang Jing, Ning Jing, Li Gang, Cai Hairuo
Experts were listed in no particular order.