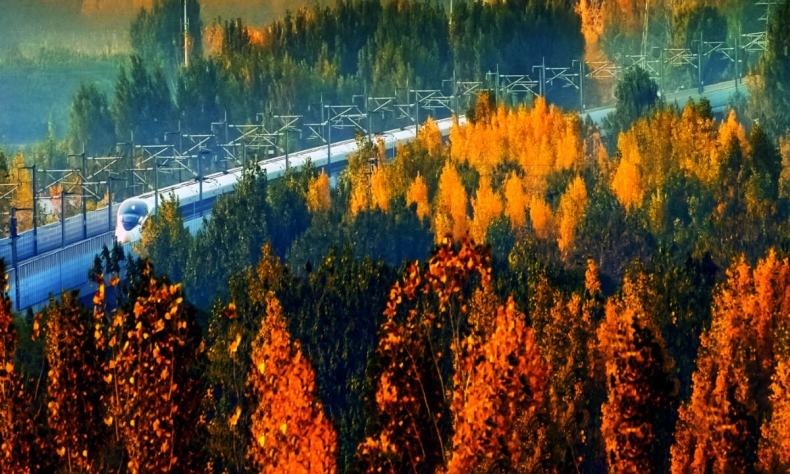 Chinese Miracle of Economic Development
Currently, both China and the world are navigating profound and complex changes.
This year marks the 70th anniversary of the founding of the People's Republic of China. Under the leadership of the Communist Party of China (CPC) and thanks to tireless efforts of all Chinese people, China has transformed from a poor, backward agrarian country into the world's second largest economy and biggest manufacturing powerhouse.
Over the past seven decades, China's economic development can be roughly divided into two periods: The first period lasted from 1949 to 1978, when China adopted a planned economy system and strove to promote economic development through industrial modernization. The second period started at the end of 1978 and continues to present day, during which time China established and continues to improve a socialist market economy system by upholding reform and opening up, which has resulted in a miracle of economic development never before seen in human history. China's economy is now transitioning from a phase of high-speed growth to a stage of high-quality development. This is a pivotal period for transforming the growth model, improving economic structure and fostering new drivers of growth.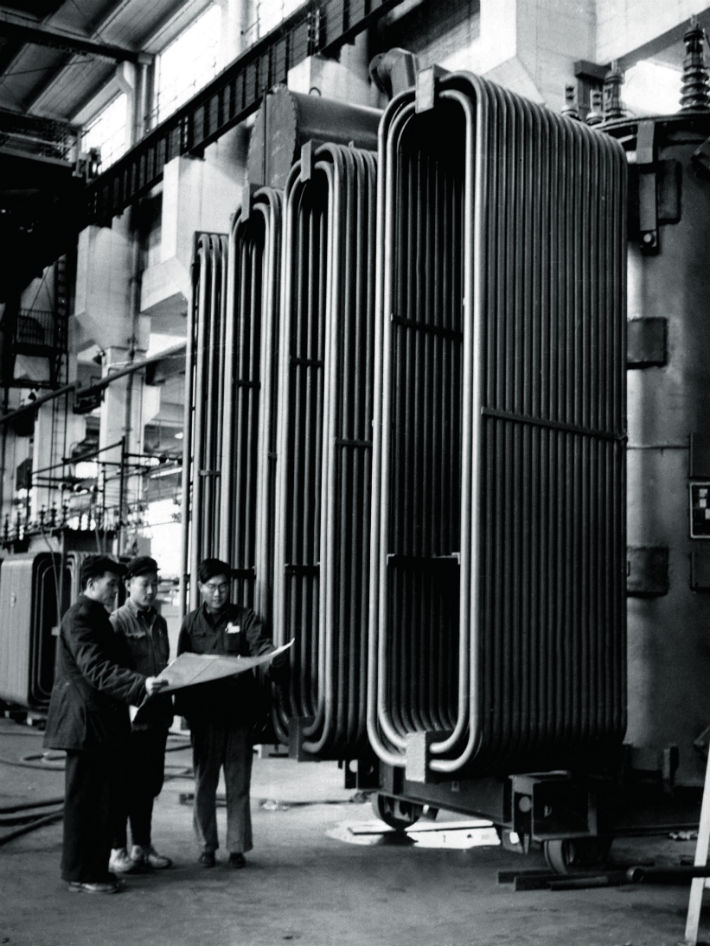 70 Years for a Miracle 
In the period of the planned economy, China mainly followed the Soviet model of development with an aim to build up a complete heavy industry system from scratch. Although this development mode could help a developing country quickly establish a modern industrial system, it also caused many problems in economic development. China formed a relatively complete modern industrial system under the system of planned economy but continued to suffer unsatisfying industrial efficiency and comparatively low per capita income. As a result, people's living standards didn't see obvious improvements.
At the end of 1978, China became the first socialist country to transition from a planned economy to a market economy. Instead of following the neoliberal development theory that was mainstream globally at the time, its transformation opted for an approach of promoting gradual dual-track reform through emancipating the mind and seeking truth from facts. The country set up special economic zones to create regional advantages to overcome bottlenecks in terms of infrastructure and the business environment at the time.
During the 1980s and 1990s, neoliberalism continued to prevail around the world. Neoliberal economists prescribed "shock therapy," arguing that it was the only effective treatment for a planned economy to transition to a market economy. Some said that the gradual dual-track transformation adopted by China, in which both the government and the market played roles in resource allocation, was the "worst institutional arrangement" and predicted that it could result in more problems than the planned economy had.
However, China has maintained rapid economic growth for the past 40 years and made achievements that might have taken developed countries hundreds of years, creating a world-shaking development miracle. At the same time, China's recognition and deployment of reform has kept pace with the times. In 2013, the third plenary session of the 18th CPC Central Committee adopted a decision to comprehensively deepen reform, which called for "allowing the market to play a decisive role in allocating resources and improving the government's role." The report of the 19th CPC National Congress stressed that China should ensure "the market plays the decisive role and the government plays its role better" in resource allocation.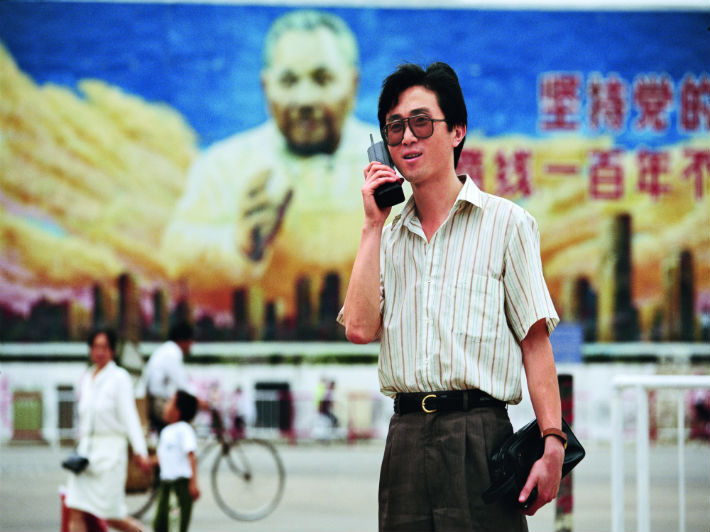 Currently, both China and the world are navigating profound and complex changes. China remains in an important period of strategic opportunity for development in which the prospects are bright but the challenges daunting. As China's economy enters a new normal, the country needs to put its new development philosophy into practice, forge a modern economic system, pursue supply-side structural reform as its central task and strive to embrace better quality, higher efficiency, and more robust drivers of economic growth through reform. It needs to give full play to the role of the "effective market" and the "responsible government." Even facing a relatively unfavorable external environment, China's economy can still grow through enhanced innovation and competitiveness and ensure realization of the country's goal to complete construction of a moderately prosperous society in all respects by 2020 as it launches the Chinese people on a journey to fully build a modern socialist China.
Chinese Model for Developing Countries
All mainstream economics theories circulating the world today were produced in developed countries. Those theories exert global influence. Some developing countries have formulated development and reform policies based on those theories. However, China has achieved rapid economic development with a development mode that runs counter to the so-called mainstream theories, which should inspire retrospection on modern economics. In fact, almost every developing country that has formulated policies according to mainstream economic theory has been plagued by economic stagnation, crisis and even social turmoil. The primary reason is that those theories benefit developed countries and miss the differences between developing and developed countries based on endogenous results of contrasting national conditions.
China's development over the past seven decades presents a gold mine to be explored by economists seeking theoretical innovation. Over the first 30 years since its founding in 1949, New China showed few major differences from other socialist countries or developing countries as it followed the mainstream path of that time. However, it has blazed new trails during the 40 years of reform and opening up and created a never-before-seen economic miracle of human history—a miracle that cannot be explained with existing theories. The marvelous achievements of China's reform and opening up are absolutely worth further study with new theories.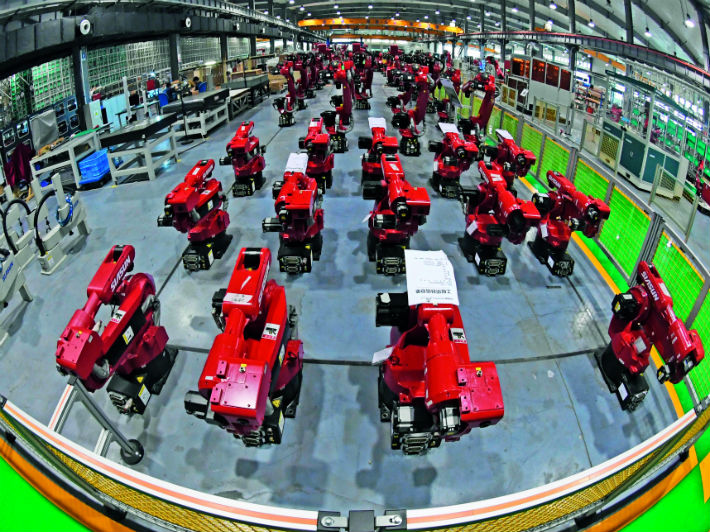 To make China's experience in reform and opening up a source of inspiration for theoretical innovation of economics, the best place to start would be to determine which factors cause the structural differences between China—a developing country—and developed countries. The industrial structures of countries with different degrees of development are endogenous, and every stage of development features different factor endowments. Such an endowment structure determines a country's industries with comparative advantages at each stage of development. Industries with comparative advantages coupled with appropriate infrastructure and certain system arrangement will make a country's industries more competitive. This development structure has proved optimal.
In terms of summing up China's experience in development with an aim of developing theoretical innovation, Chinese economists clearly enjoy a favorable position. China remains a developing country and has similar national conditions to other developing countries in the world. Compared to development theories from developed countries, China's theory is better suited to help other developing countries seize opportunities and overcome difficulties as they promote industrialization and modernization and reach towards the goal of economic prosperity.
The author is dean of the Institute of South-South Cooperation and Development and honorary dean of the National School of Development at Peking University.