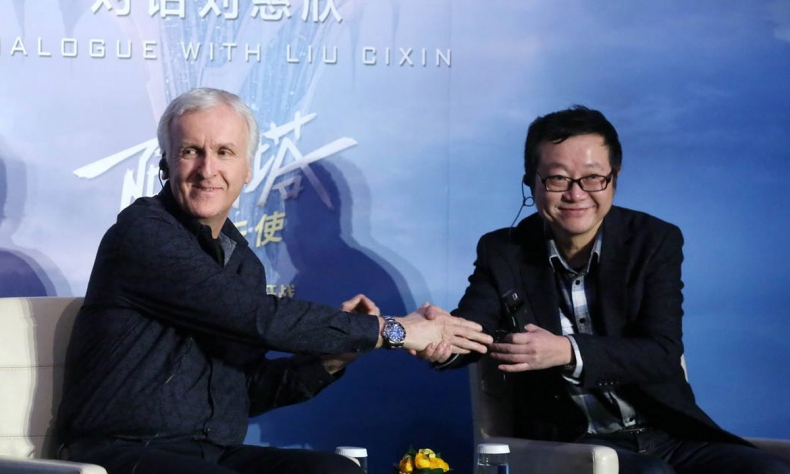 Chinese Sci-Fi Doesn't End With 'Shanghai Fortress'
All an audience asks for is something that is really good, no matter what its genre.
After "Shanghai Fortress" was released on Aug. 9 and quickly proved to be a market disaster, one audience member wrote a short review online, stating: "'The Wandering Earth' just opened a door for Chinese sci-fi, but 'Shanghai Fortress' has shut it again."
That review went viral online, which greatly upset director Teng Huatao. He scrambled to post a quick response, saying: "I'm so sad to see the review. It is not about just being unsatisfied with this particular film, but, rather, it is about people losing their expectations for Chinese sci-fi films on the whole. I'm really sorry because I believe no one wants to shut the shining door."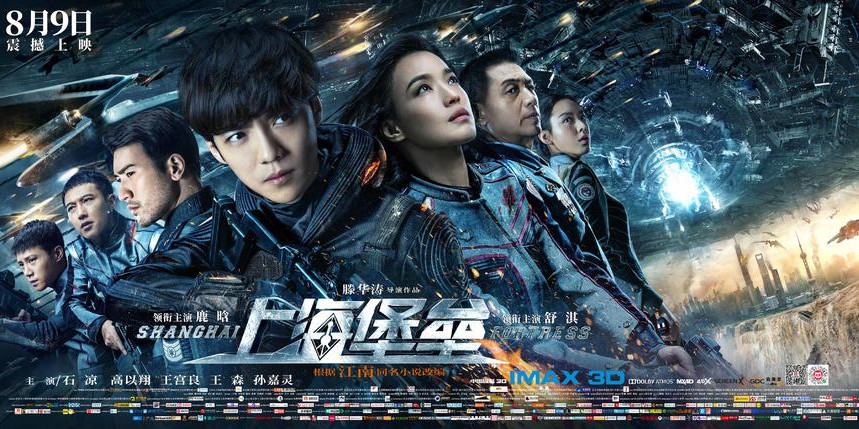 Screen writer, and the original novel's author, Jiang Nan quickly followed with an apology that, "I'm sorry to let you down."
Earlier this year, Frant Gwo's "The Wandering Earth" based on the novella by China's most renowned sci-fi writer Liu Cixin, made 4.65 billion yuan ($691 million) at the box office domestically, which ignited huge public interest in this particular genre.
Teng's "Shanghai Fortress," six years in the making, was expected to be the second game-changer. The producers claimed it as China's "first domestically-made Chinese sci-fi war epic," with a budget of 360 million yuan ($51.18 million) and an all-star cast headed by actress Shu Qi and heartthrob teen idol Lu Han.
Hence, its failure was a hard blow. By Aug. 15, the film had only earned 119 million yuan ($16.92 million) in box office gross, far from recouping its budget let alone promise any profit. At the same time, it received numerous negative reviews and even outright ridicule.
What happened? To be fair, "Shanghai Fortress" does have a few highlights in constructing some end-of-the-world visual wonders and unique aliens, but the rest is nothing but a big mess.
The original novel is actually a romance buried under a sci-fi skin. Thus, it seemed a perfect vehicle for the expertise of director Teng, who had proved good at making urban love stories such as "Love is Not Blind" and "Up in the Wind."
However, despite not being sci-fi experts, the production team thought they could make something beyond the original. They wanted an epic, so many more sci-fi and war contents were added.
But, to create such an epic requires more detail, outstanding technologies and a lot of hard work. They just didn't do their homework: The script is awkward, the aliens are symbolic, the soldiers look too pretty and weak, the battle scenes are more like video games; many of the scenes dominated by visual effects appear cheap and cheesy, while there is no chemistry at all between two protagonists.
In the end, "Shanghai Fortress" has turned out to be a somewhat low-quality copycat of Hollywood alien invasion movies with an unconvincing hidden love triangle story at its core.
However, it's not the end of the world, although "Shanghai Fortress" is proving to be a colossal flop. Rather, it is a great lesson to learn in many aspects for the domestic movie industry. The difficulties facing Chinese sci-fi filmmaking include lack of genuine talents, original stories, industry chains, venture funds, vision and imaginations. These need to be further explored and nurtured over a long journey.
At the same time, as all those excellent Hollywood sci-fi blockbusters from mature production lines, such as "Star Wars," "Interstellar," "Avatar," "Jurassic Park" and "Transformers," keep pouring into the Chinese market year after year, they have created for Chinese audiences a taste as well as certain standards in expectations and perceptions.
The Chinese audience has already developed sharp and picky eyes to judge a sci-fi film and all the related visual effects. This is tough for any Chinese filmmakers having to live up to the challenge and catch up with Hollywood while hampered by much lower budgets, insufficient talents and a greatly less mature and less developed industry.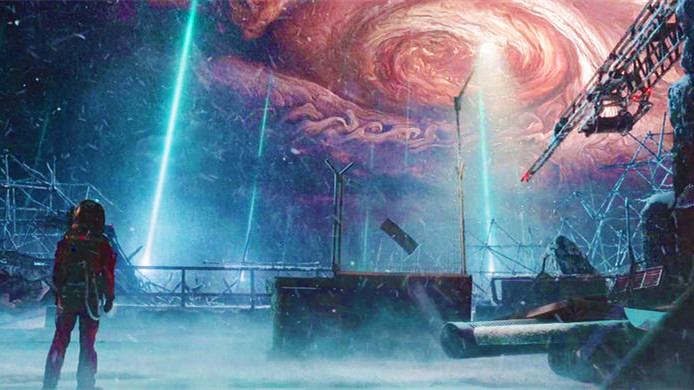 "The Wandering Earth" stands out because the producers and filmmakers behind it tried their best to build it up delicately, and make it convincing in details. Most importantly, the film was able to boost China's pride by perfectly injecting homeland nostalgia, Chinese people's spirit, emotion and philosophy, as well as their patriotism and sacrifice into the production. However, it's obvious not every Chinese sci-fi film needs to be an epic and so heavily industrial as "The Wandering Earth."
A production can be made smaller, more diverse and successful. Chinese sci-fi should not be just of one kind, or just about dazzling visual effects. In sci-fi genre, there are many other options and subjects besides space exploration, from time travel, aliens, artificial intelligence, parallel universes, dystopia future, and then moving on to the many soft science fiction types.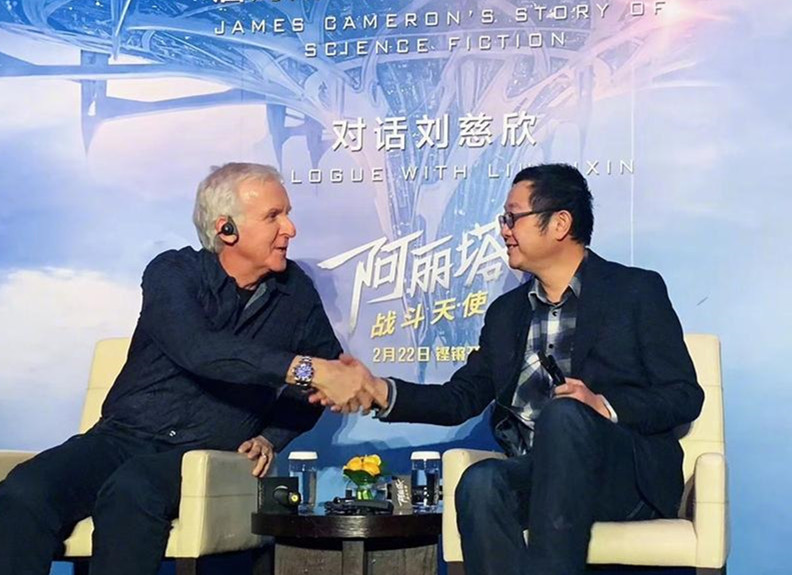 This echoes the consensus from a conversation between "Avatar" director James Cameron and Liu Cixin last February. The two suggested that Chinese filmmakers can try to work on sci-fi stories that provide an easier hands-on approach at the current stage of development.
Actually, "The Wandering Earth" should not be seen as the only Chinese sci-fi to praise. Looking back only a short time, people should remember early this year there was another successful sci-fi comedy "Crazy Alien" by Ning Hao, with a smaller scale and less desire for grandeur, that grossed 2.2 billion yuan ($312.48 million) in the Chinese market.
We also remember other good sci-fi blockbusters, such as "The Mermaid" (2016) and "CJ7" (2008) by Stephen Chow. In much earlier years, we had "Death-Pay On The Coral Island" (1980) and "Wonder Boy" (1988).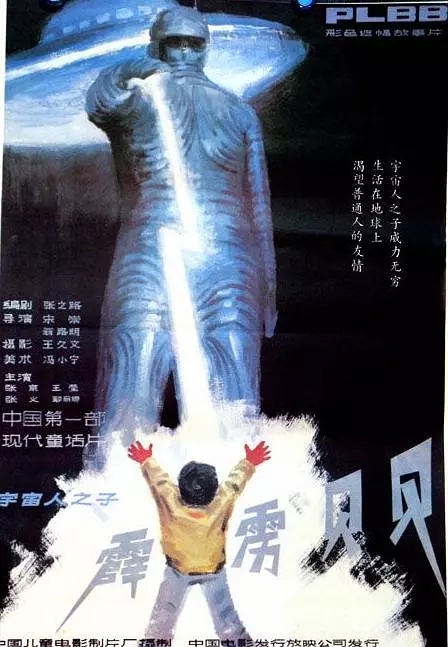 "Wonder Boy," made by Song Chong and Weng Luming, didn't rely on magnificent visual effects but chose a heart-warming way to explore a story about what a UFO-influenced boy with special gifts such as electriferous hands, and being able to control electrical appliances, has to endure in his daily life.
This film became a childhood memory for a generation and was one of the earliest sci-fi masterpieces by Chinese filmmakers. Interestingly enough, director Weng Luming is the mother of Teng Huatao, who insists, however, that there was no maternal influence in the making of "Shanghai Fortress."
We, yes, had some triumphs in the past; however, many current sci-fi projects are hanging fire waiting for potential investors to overcome their hesitancy.
Chinese sci-fi literature certainly has a place on the world stage as evidenced by Liu Cixin's Hugo Award-winning "The Three Body Problem." However, a film project announced a decade ago and in production for a while, was eventually shelved with no indication of when it might be revived. China is not ready for that epic, it seems.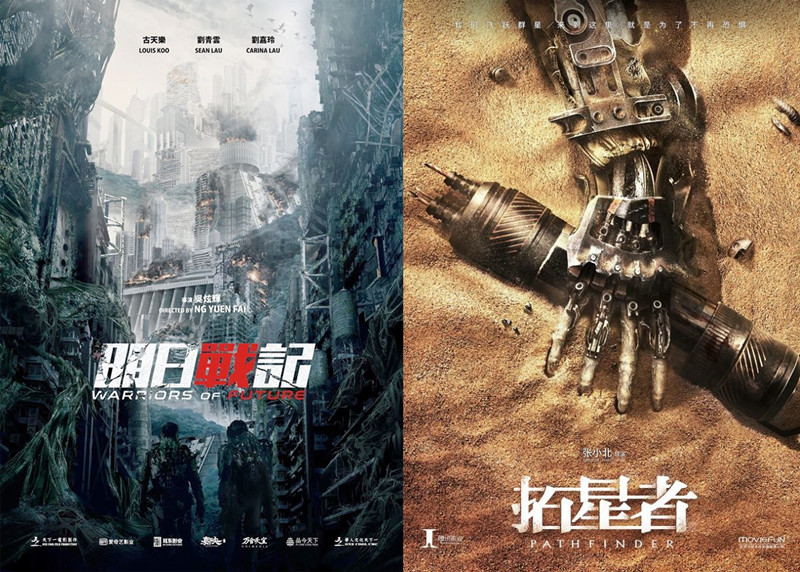 It will be a long and winding road for Chinese sci-fi, but we should not be afraid of failures. Lots of sci-fi films such as Ng Yuen-fai's "Warriors of Future," Zhang Xiaobei's "Pathfinder" and Lu Chuan's "Bureau 749" are in the pipeline, so let's wait and see.
All an audience asks for is something that is really good, no matter what its genre.