CHIPping Away at the Future?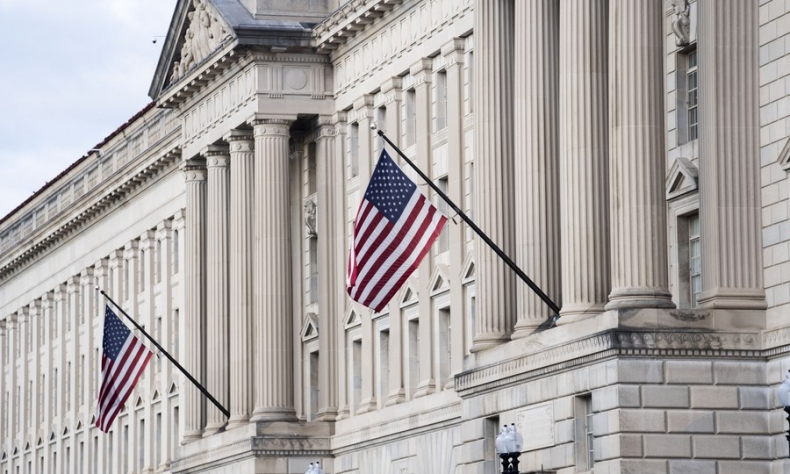 The U.S. has attempted to further decouple from China and the global chip industry by enacting the CHIPS Act. Its semiconductor industry and the American economy, as a result, will decline in the same way as Biden's approval ratings.
On August 9, U.S. President Joe Biden signed into law the CHIPS and Science Act of 2022, a bill including $52 billion in grants and incentives to revive domestic semiconductor manufacturing. The act stipulates "companies accepting the subsidies will be restricted from expanding their chipmaking capacity in China or any other foreign country of concern for 10 years."
The act will distort the global semiconductor supply chains and disrupt international trade, Wang Wenbin, a spokesperson for China's Ministry of Foreign Affairs, said, adding its protectionist measures bear a strong geopolitical undertone and constitute yet another example of U.S. economic coercion.
The New York Times also showed its concerns over the issue, stating "the 10-year ban on investments in more cutting-edge facilities in China has been particularly controversial, with firms arguing that it would make them less competitive globally and ultimately set the U.S. back in a race against Chinese competitors."
Level playing field?
Speaking as a guest of the Washington, D.C.-based Brookings Institution think tank on April 14, Morris Chang, founder and former CEO of Taiwan Semiconductor Manufacturing Co. (TSMC), said spending tens of billions of dollars in subsidies will be a very expensive exercise in futility.
The $52-billion subsidy will be shared by Intel, Samsung and other leading chipmakers and issued in four years. By comparison, TSMC's capital expenditure in 2022 is expected to reach $40-44 billion. The company alone reportedly could invest over $100 billion in the next three years.
According to a report by the Semiconductor Industry Association (SIA), the share of global modern semiconductor manufacturing capacity located in the U.S. has dived from 37 percent in the 1990s to 12 percent today. This decline reflects the nature of the market. Many American manufacturing talents have switched to higher-paid professions, like designing, whereas new business school graduates would rather take their chances on Wall Street than at any given big industrial company.
"I don't really think a lack of manufacturing talents is a bad thing for the U.S., but it is bad for semiconductor manufacturing in the U.S.," Chang said. Production at TSMC's Oregon plant started in 1997, costing 50 percent more than production at a plant in China's Taiwan region. TSMC is currently constructing a $12-billion chip plant in north Phoenix, Arizona, which comprises a larger scale and more advanced technology. "And of course we did so at the insistence of the U.S. Government," he added.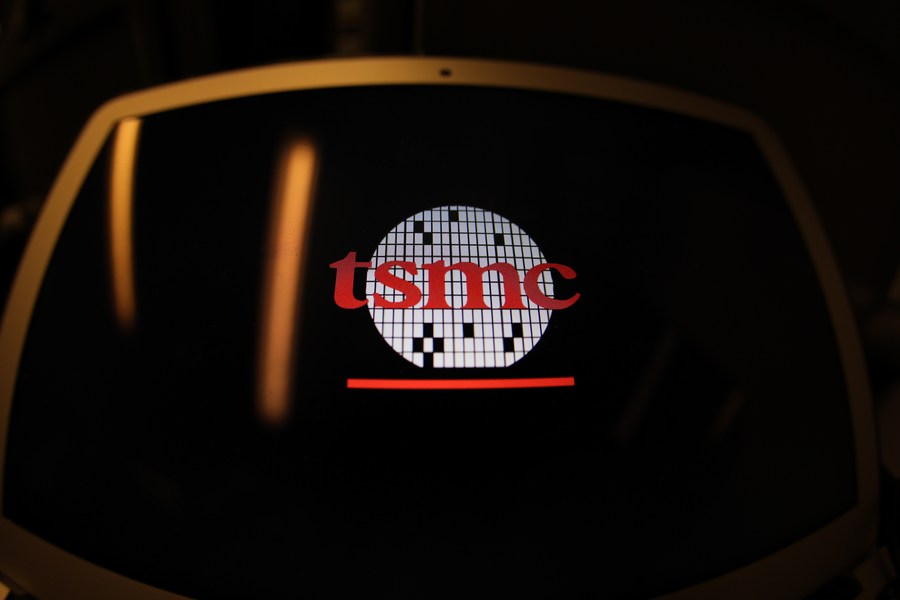 It's not uncommon for the U.S. administration to intervene in the market when it believes the country's dominance is being challenged. By the late 1970s, the Japanese semiconductor industry had taken off courtesy of its own governmental subsidies as well as American's laissez-faire approach. It eventually took up 98 percent of the global market in the mid-1980s—as opposed to the U.S.' mere 2 percent, down from a previous 90 percent—which resulted in a large bilateral trade deficit. The U.S. then proceeded to impose a wide range of restrictions on Japan's semiconductor sector. The Japanese firms lost momentum and entered the so-called lost three decades.
Yet despite this, the U.S. trade deficit with Japan did not disappear and remained high throughout the 1980s and 1990s, even dramatically increasing in the late 1990s and 2000s.
"When it comes to semiconductor chips, if Washington believes China to be a threat, then laws should be created that maintain fidelity with U.S. values, including globalization and support for free markets. Inadequate legislation from Congress plus [imposing] tariffs will never be part of the solution," Anthony Moretti, an associate professor at Robert Morris University in the U.S., said.
Supply chain crisis
The global semiconductor value chain consists of three parts: design, wafer fabrication, as well as assembly, testing and packaging, with each market share leader being the U.S., China's Taiwan region, and the Chinese mainland, respectively. Integrated supply chains, specialization and cross-border collaboration have spurred cost-efficiency and performance improvements, and all parties have benefited from the value chain optimization.
Due to the COVID-19 pandemic, the global chip supply chain suffered severe disruptions, which in turn led to a chip shortage in the U.S., hence the new bill. But a report jointly released by the SIA and Boston Consulting Group (BCG) estimates that a fully self-sufficient local supply chain would require at least $1 trillion in upfront investment, incur $45-125 billion in incremental recurrent annual operational costs for the entire industry, and result in a 35- to 65-percent overall increase in chip prices.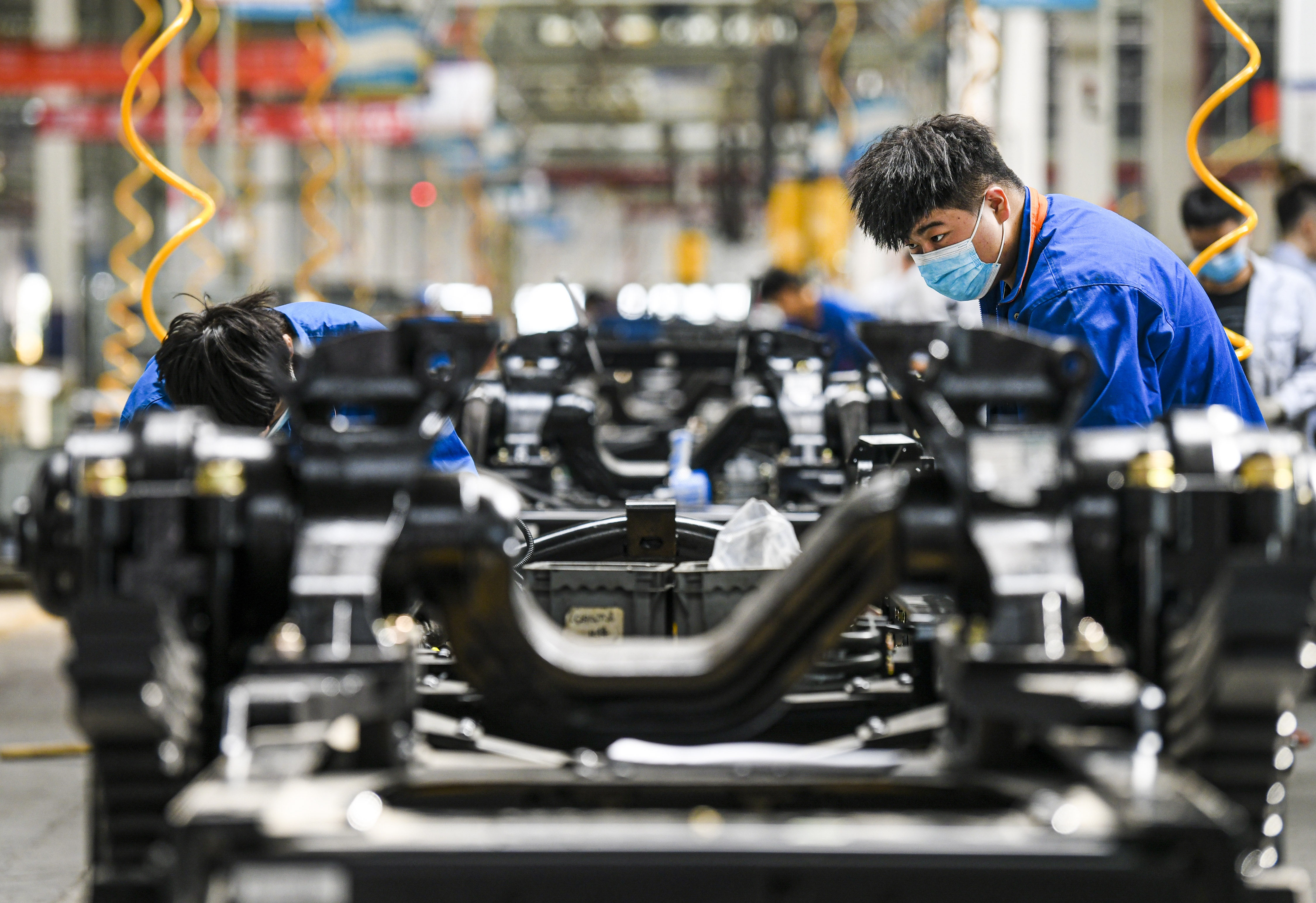 Research and development of chips cannot produce results overnight. It requires time, money and effort. The bill will not bring noticeable change to the U.S. domestic chip industry in the short term, Jiang Tianjiao, an associate professor at Fudan Development Institute, told People's Daily.
On the contrary, the shortage is bound to continue in the coming years as the local plants remain under construction. The new subsidy distorts the global supply chain, possibly resulting in a chip excess, and even the emergence of substitutions, Jiang added.
According to a report released by the Washington, D.C.-based Center for Strategic and International Studies, Chinese and U.S. semiconductor firms are deeply integrated within a complex and highly interdependent global value chain, a full decoupling of which would be highly impractical.
"I think we need to realize that China is an important player in the semiconductor industry and especially in more mature nodes," Peter Wennink, CEO and President of ASML, a Dutch firm that produces hi-tech machines used in semiconductor manufacturing, said during an earnings conference call in July.
Many U.S. allies are reluctant to cut their industrial chain ties with China. The Republic of Korea reportedly found it not "fully acceptable" to be a member of a semiconductor industry alliance proposed by the U.S. that aims to contain China's development.
Shooting oneself in the foot
China is the world's largest chip market. In 2021, it accounted for 77.8 percent of global chip trade. The country's chip production capacity is also growing rapidly.
U.S. companies will be the victims of their own country's policy, BCG said in the report. If the U.S. chooses to continue its pursuit of decoupling and restrict semiconductor products from being sold to China, the companies stand to lose 18 percent of their global market share and 37 percent of their revenues, causing the loss of 15,000 to 40,000 high skill domestic jobs.
Against this backdrop of supply chain crisis, the Biden administration unfortunately did not move to address the global chip shortage together with China, Wang Dong, Director of the Institute for Global Cooperation and Understanding at Peking University, and Sun Bingyan, Deputy Director of the Research Center for Intellectual Property and Technological Security at the University of International Relations, wrote in a joint opinion piece published on China Focus, a Beijing-based news site.
"Instead, it has attempted to further decouple from China and the global chip industry by enacting the CHIPS Act. The U.S. semiconductor industry and the American economy, as a result, will decline in the same way as Biden's approval ratings," they concluded.