CIIE: Nurturing New Pacesetters of Opening Up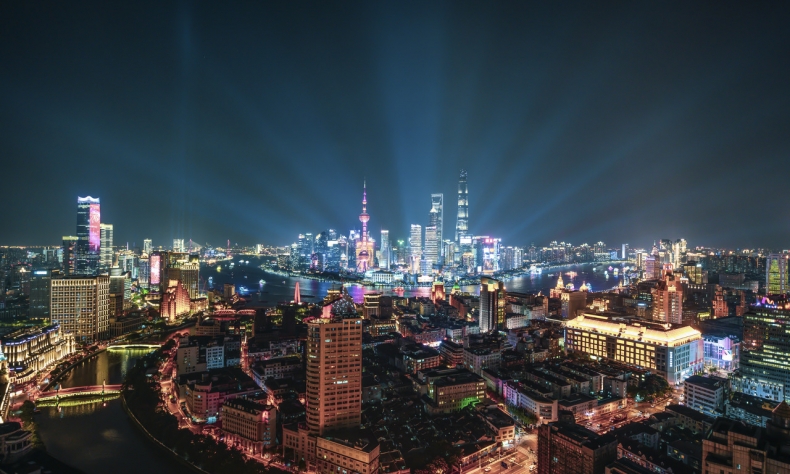 Compared with export-themed expos, the import expo is more beneficial to the expansion and upgrade of small and micro enterprises. Expanding importation will promote domestic consumption upgrades by directly providing more abundant high-quality products.
The third China International Import Expo (CIIE) is being held in Shanghai from November 5 to 10, 2020. As the world's first national-levelimport-themed expo, CIIE has evolvedinto a major platform for international procurement, promotion of investment, cultural exchanges and open cooperation over the past three years. In Chinese President Xi Jinping's keynote speech at the opening ceremony of the third CIIE, he announced new measures for expanding all-round openingup. China will nurture new pacesetters of opening up, pursue creative ways to grow foreign trade, keep improving its business environment and pursue deeper bilateral, multilateral and regional cooperation. In the context of the COVID-19 pandemic and the instability and uncertainty of global economic and trade development, CIIE is one of the signs that China is pursuing higher-level opening up.
CIIE has become an important new channel for foreign goods and servicesto enter the Chinese consumer market over the past two years. According to official statistics, the previous two CIIEs reached tentative deals worth about $57.83 billion and $71.13 billion, respectively. The total exhibition area of this year's CIIE has expanded by 30,000square meters compared with the previous one, and the participation rate of world-leading companies has exceeded 70 percent. The most prominent new feature of the third CIIE is that it demonstrates China's achievements in high-level opening up, especially in the current complex international situation, with the ongoing COVID-19 pandemic, and the recession of the global economy.
China's vast market has played a positive role in stabilizing the global economy. In May this year, Xi proposed a new economic model — the "dual circulation" strategy.Some misdeemed that the "dual circulation" strategy means China would implement an import substitution strategy or convert export to domestic sales. In fact, China has been deeply involved in the global value chain and domestic circulation is part of the world economic circulation. The third CIIE has shown that China will notrespond to the changes in the international environmentby closing its market.China will embrace international circulation through further opening up and integration of internal and external circulation. Through CIIE and other platforms of opening up, China will continue to support companies from around the world in doing business in the country.
In addition, China's furtheropeningup has been written in the country's future blueprint. China rolled out a master plan in early June on building the southern island province of Hainan into a global free trade port, and subsequently opened three new pilot free trade zones (FTZs) in Beijing, Hunan and Anhui in September, increasing the total number of the country's FTZs to 21. A series of test policies have been trialed in these FTZs. For instance, the Caofeidian port was inaugurated as part of the China (Hebei) FTZ on August 31,2019, which imports 250 million tons of iron ore each year.With new measures of bold experiments,Caofeidian district is taking advantage of the FTZ to build an international commodity trade center.Policy-based openingup with deep structural reforms will induce a more open, transparent and efficient market.
Expanding imports can help deepen supply-side structural reforms.The decision to shorten the catalog of technologies prohibited or restricted from import will acceleratethe free flow of technology across borders.The third CIIE is a good opportunity to expand the import of high-quality products and high-tech products, which will benefit China and the worldintwo aspects. On the one hand, the pressure of external competition can be used to promote the upgrading of backward domestic production capacity and improve the input and output efficiency of domestic production factors. On the other hand, the spillover effect of imported technology will stimulate domestic enterprises' innovation awareness and vitality more effectively and promote the continuousgrowth of strategic emerging industries.
Holding CIIE also has many other economic effects, including attracting international investment, boosting the development of small and micro enterprises, and promoting domestic consumption upgrades. Foreign companies export their products to China by participating in CIIE and may set up factories in China in the future, which will become a new path for China to attract foreign investment. CIIE creates a platform for small and micro enterprises to conduct international business. Most of these enterprises cannot afford the cost of seeking international partners because of their small scale of operations. Compared with export-themed expos, the import expo is more beneficial to the expansion and upgrade of small and micro enterprises. Expanding importation will promote domestic consumption upgrades by directly providing more abundant high-quality products. At the same time, it will strengthen product competition in the domestic market, thereby indirectly promoting consumption upgrades.
The authors are researchers of the Institute of World Economics and Politics, Chinese Academy of Social Sciences (CASS).