CIIE: Rebuilding Global Economy Post COVID-19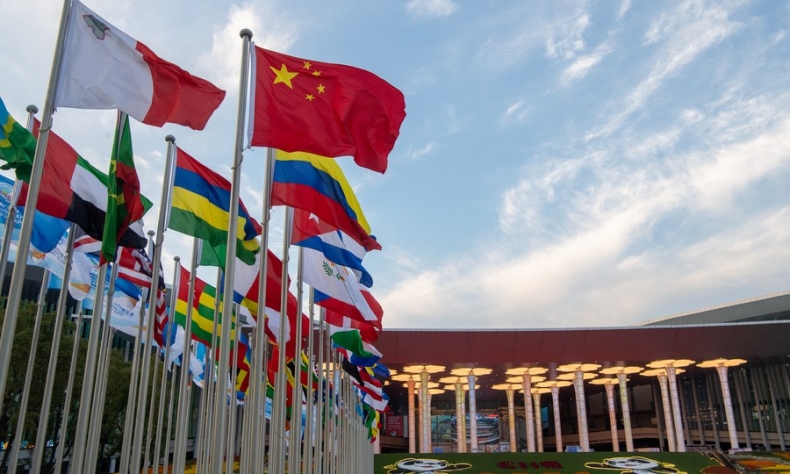 China has been carrying out higher-level opening up with the pursuit of win-win collaboration, which is set to bring new vigor to the global economy. The CIIE has become a major platform for global enterprises to explore and expand in the Chinese market.
In face of world economic downward pressure and rising protectionism, the current 4th China International Import Expo (CIIE) embodies China's determination to further open up. It helps promote economic and trade exchanges and cooperation among countries and boost international trade and world economic growth.
Over the past four years since its inception, the CIIE has quickly attracted a wide participation of countries and enterprises, becoming a major initiative in the history of global trade. The CIIE releases great dividends of "buying from the world and benefiting the world." Almost 3,000 exhibitors from 127 countries and regions across five continents join this year's CIIE.
As China has a market of 1.4 billion people, with the biggest middle-income population in the world, the CIIE is a good opportunity for the world to tap tremendous potential and ride on China's fast train of economic development. Through the CIIE, foreign exhibitors can fervently compete to showcase their prime products and best services. China is firmly sharing market opportunities with the rest of the world.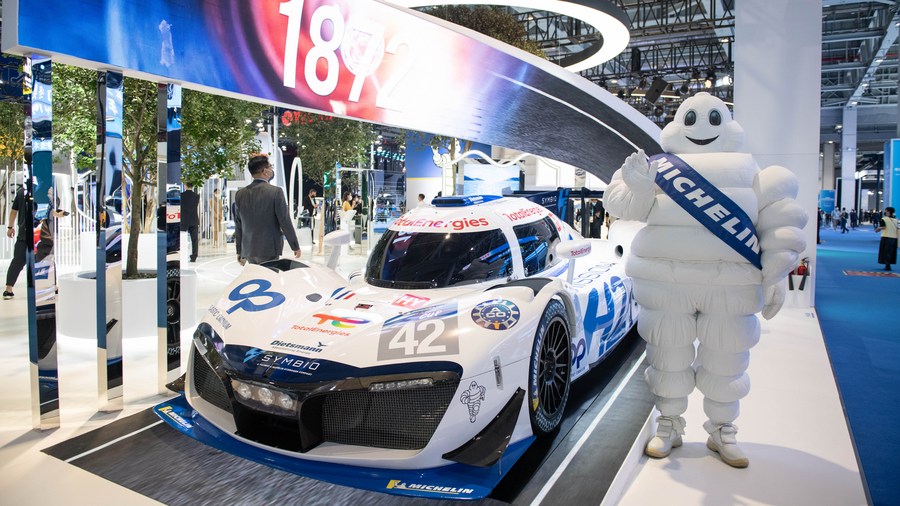 Chinese President Xi Jinping's speech at the opening ceremony of the 4th CIIE underlined China must stay on top of the prevailing trend of economic globalization, and support countries around the world in opening up wider while rejecting unilateralism and protectionism. This is significantly important if we are to take humanity to a better future. In the speech, President Xi emphasized foreign investment access to China has continued to expand and China's business environment continues to improve. China emphasizes expanding import, and pursues balanced development of trade.
I am impressed by the determination President Xi demonstrated in his opening speech that "China stands ready to work with all countries to build an open world economy." As the COVID-19 pandemic continues to create chaos around the world, the CIIE 2021 shines a ray of hope for the global economy. In recent years, China has made remarkable progress in accelerating the software and IT sector, continuously improving the business environment and trade facilitation measures.
China's software and IT sector has witnessed rapid development these years thanks to internet-based innovations and the transformation of traditional sectors. This sector recorded booming business volume in the first half of this year, with revenues reaching 4.42 trillion yuan (US$682.86 billion), up 23.2 percent year-on-year, a compound increase of 14.7 percent in the past two years. As an Indian software company, we benefit from and believe in open trade and a level playing field.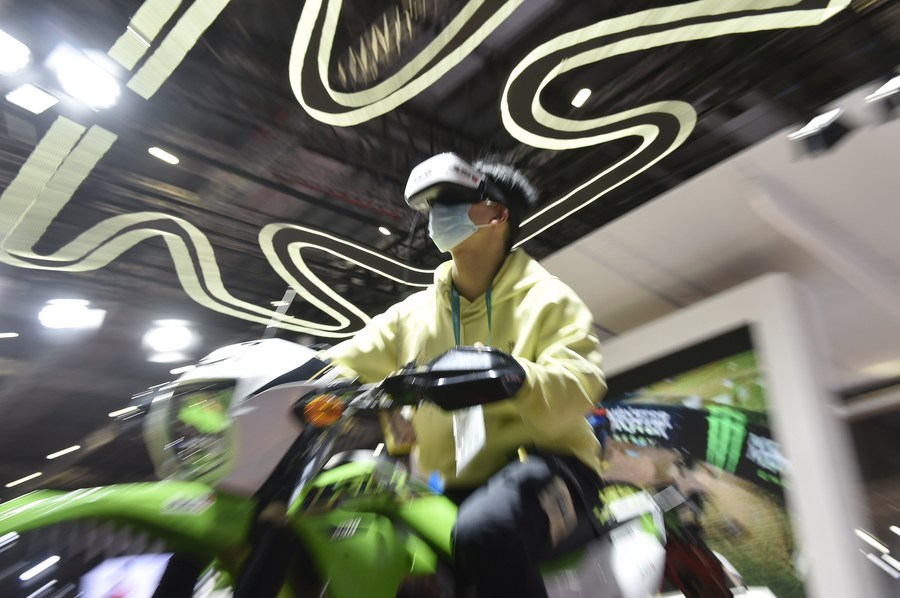 China has been carrying out higher-level opening up with the pursuit of win-win collaboration, which is set to bring new vigor to the global economy. The CIIE has become a major platform for global enterprises to explore and expand in the Chinese market.
In its current Five-Year Plan, China is planning to make IT one of the seven strategic industries that will help the country become a world-class, innovation-driven, and high-tech society. Over the past few years, China has already seen creative and innovative developments in the sector, stimulated by foreign investors and many small domestic private players.
China's software and IT industry is large and complex, covering a wide range of products, companies, and subsectors. The country is considered the largest electronics manufacturing hub of the world. China is aiming to become an innovative leader in the field of IT.
In short, the impact of the CIIE is not restricted to the transactions signed during the event but extended to show the significant developments that happened in China. It is an opportunity to show what kind of goods and services can be introduced to such a huge market.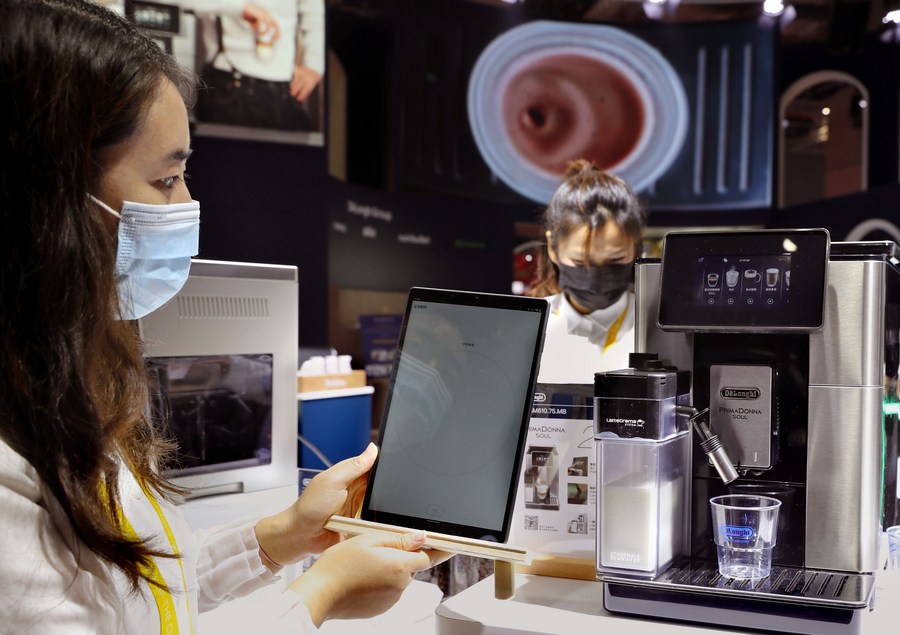 China experienced explosive trade growth after joining the WTO. During its 15-year arduous accession process, China made extensive commitments to reform domestically and reduce trade barriers. Since joining the WTO, China has been one of the organization's most active members and its economy has become an integral link in global supply chains.
Today's hot topics in China include next-generation mobile communications, next-generation internet equipment, smart devices, the Internet of Things, cloud computing, and new displays. In view of this, China is welcoming foreign investors that have expertise in this field and have cutting-edge technology.
Overall, China is playing a growing role in the world economy. It is one of the world's fastest-growing countries and a large exporter. China is also a significant recipient of foreign aid and a major borrower on international capital markets. Even more significantly, it is attracting vast amounts of foreign direct investment.
President Xi Jinping concluded his speech by citing a Chinese proverb, which reads "The going may be tough when one walks alone, but it gets easier when people walk together," explaining that China stands with the whole world to tide over this bumpy road. I firmly believe that China will remain resolute in expanding high-level opening up, sharing development opportunities with the world. As an entrepreneur, when conducting global business communication, I deeply feel it is a future-oriented step to embrace the world and promote common development.
The author is CEO of Adventriq Softwares, a software development company in New Delhi, India.