Community with Shared Future Demands Cooperation on Governance of AI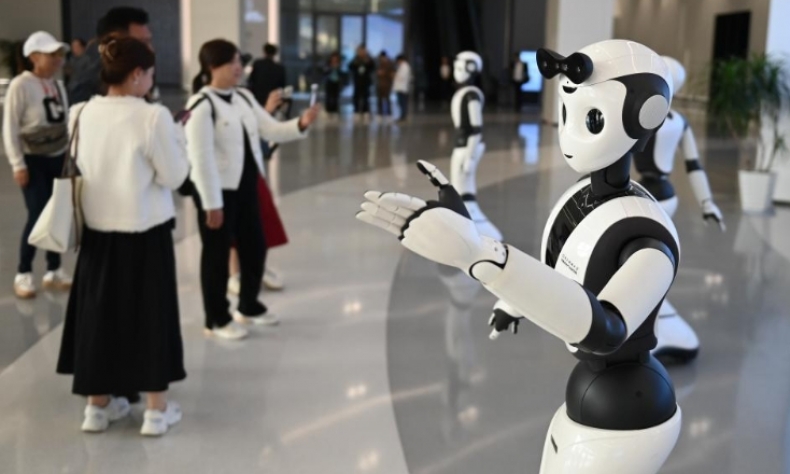 A community with a shared future requires Washington and Beijing to collaborate in preventing AI's worst possibilities.
Technologies continue to be created and placed into the public domain at rapid speeds. Those speeds, whether they be connected to computer hardware or the latest applications, are racing ahead so quickly that legal, governmental and ethical constraints have no chance to catch up. Previous technologies – all complex and all requiring such guardrails be in place – cannot match the power and promise (and, yes, peril) of artificial intelligence (AI).
AI will make humanity better, presuming it is always used in noble pursuits. It will make computing much faster. It will assist in finding solutions to complex health problems. It will equip ubiquitous virtual assistants with more precise and better information so that they provide humans what they need in mere seconds.
It also has the potential to cripple governments. It could destroy infrastructure. It also could bring disasters to humanity. Governments from all corners of the world must work together to guarantee the promises of AI can be fulfilled while its dangers are never realized.
China has taken two important steps in the right direction. First, it recently announced a well-received Global AI Governance Initiative. Unveiled late last month, the initiative reminds domestic and international audiences that no one government can make AI safe for everyone across the globe. It calls upon "all countries to enhance information exchange and technological cooperation on the governance of AI." It anticipates all governments will work as one to "prevent risks, and develop AI governance frameworks, norms and standards based on broad consensus, so as to make AI technologies more secure, reliable, controllable, and equitable."
In China's view, the global community "should uphold a people-centered approach in developing AI, with the goal of increasing the wellbeing of humanity and on the premise of ensuring social security and respecting the rights and interests of humanity, so that AI always develops in a way that is beneficial to human civilization."
Chinese President Xi Jinping affirmed China's commitment to AI benefiting humanity during a speech on November 8. In a message delivered at the opening of the 2023 World Internet Conference Wuzhen Summit, the president noted that "cyberspace hegemony" could cause a crisis too intense to imagine.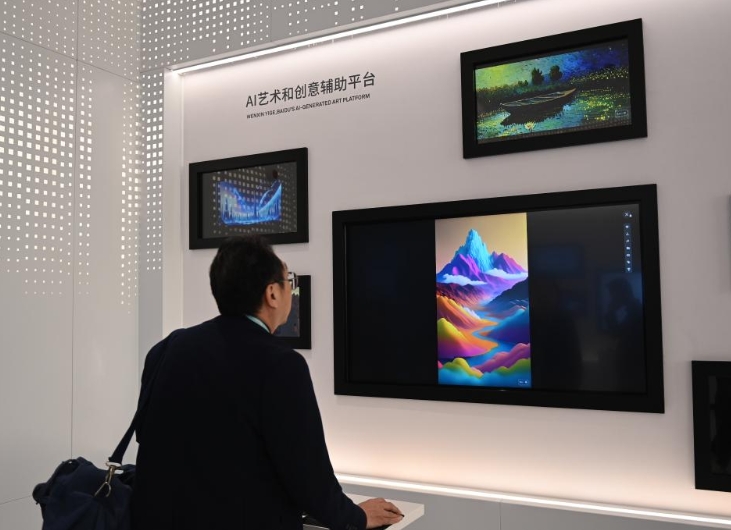 The second step made by the Chinese took place in the United Kingdom, rarely a public supporter of China, which offered another indicator of the critical role China will play in AI security by inviting Vice Minister of Science and Technology Wu Zhaohui to its recent AI summit. UK Prime Minister Rishi Sunak refused to blink when critics inside and outside his party demanded that China not be represented. In his words, "no serious strategy for AI [can be created] without at least trying to engage all of the world's leading AI powers."
One wonders how surprised those critics must have been when China signed onto the Bletchley Declaration, named for the location of the summit. The declaration calls on all parties to identify AI safety weaknesses while sharing scientific evidence that helps to understand those challenges, and to establish "respective risk-based policies across our countries to ensure safety in light of such risks, collaborating as appropriate while recognizing our approaches may differ based on national circumstances and applicable legal frameworks."
In other words, cooperation, not confrontation, must guide world leaders as they seek to be as proactive as possible in making AI only a global good. In about a week's time, President Xi and U.S. President Joe Biden are expected to chat face-to-face during the Asia-Pacific Economic Cooperation gathering, which takes place in California. There, Biden has a tremendous opportunity to state publicly and powerfully that the U.S., which also is a signatory to the Bletchley Declaration, sees China only as a partner in securing AI global governance.
If you think such a partnership is impossible, remember history. While no historical example can offer a perfect comparison between then and now, it certainly can remind us of prudent actions taken by governments especially in times of crisis. The United States and the Soviet Union built massive nuclear arsenals as the Cold War continued, and both sides knew they had a weapon that could end humanity. As these bitter rivals fought tooth and nail to build alliances that would undermine the other, they also knew that the nuclear option was never really an option. They worked together to ensure a future for all.
AI is not a nuclear weapon, but it does have in it the ingredients to end life as we know it. With that in mind, it behooves the United States and China to work together to guarantee AI's power is used only for the right intentions. There is no argument here: A community with a shared future requires Washington and Beijing to collaborate in preventing AI's worst possibilities.
The article reflects the author's opinions, and not necessarily the views of China Focus.