COP26: Securing or Selling the Future?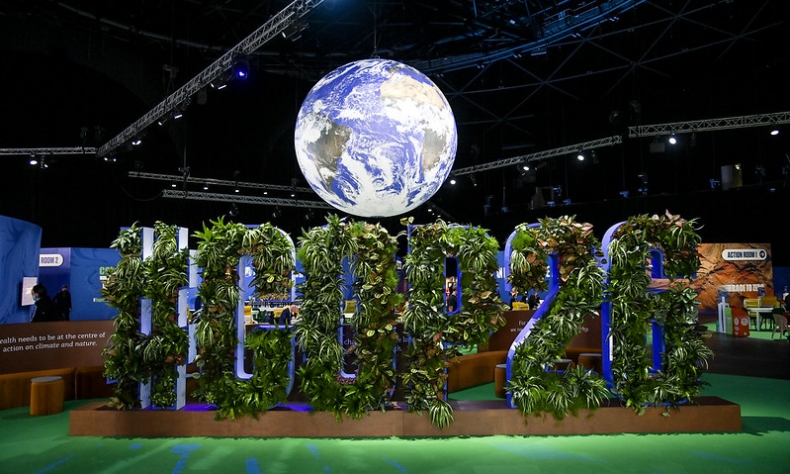 Dramatic collective action and reform in decision-making are pivotal to rectifying the failure in the management of international climate public goods.
As storm clouds swirl around Glasgow, the turbulent weather might be seen as an omen for the Conference of the Parties Climate Summit 26 unfolding during the first two weeks of November. World leaders and all delegates have a collective responsibility to ensure that the Halloween tradition of "trick or treat" does not translate into an enduring trick.
The task confronting more than 190 nations assembling at the Summit cannot be exaggerated. It is a matter of planetary life or death. Nations have been asked to attend physically or virtually with nationally determined contributions (NDCs) that will reduce greenhouse gas emissions by some 45 percent by 2030, compared to levels in 2010.
The stage is set but will the actors deliver?
Mounting global economic insecurity and growing inequality caused by climate change and magnified by the Covid-19 pandemic, makes it imperative that a new paradigm for global climate governance is established urgently to meet the challenges of the remainder of the decade to 2030 and beyond.
Unprecedented global coordinated financial investment and action must be initiated to prepare not only for the probability of future pandemics but to minimise further global environmental destruction. This destruction is accelerating global warming and climate change, compounding feedback loops into global insecurity, and providing the conditions for new viral pandemics.
The G20 Summit in Rome at the end of October took place under the banner of "People, Planet and Prosperity". The Italian Prime Minister Mario Draghi embraced this theme by articulating that "multilateralism is the best answer to the problems we face today. In many ways, it is the only possible answer."
G20 countries comprise more than 80 percent of the world's gross domestic product, 60 percent of its population and an estimated 80 percent of global greenhouse gas emissions. The willingness of these and other developed countries to help finance the environmental transition of poorer ones will be pivotal to the success of the Glasgow summit.
Annual climate security summits have revealed the torturous path to curbing the anthropogenic processes that threaten the survival of the Anthropocene. At the Paris COP21 Summit, binding international commitments were announced to achieve the 1.5 degrees Celsius goal. Subsequent annual climate summits culminated in the unsuccessful COP25 in Madrid in 2020 (initially held in Santiago but transferred to Spain due to domestic unrest).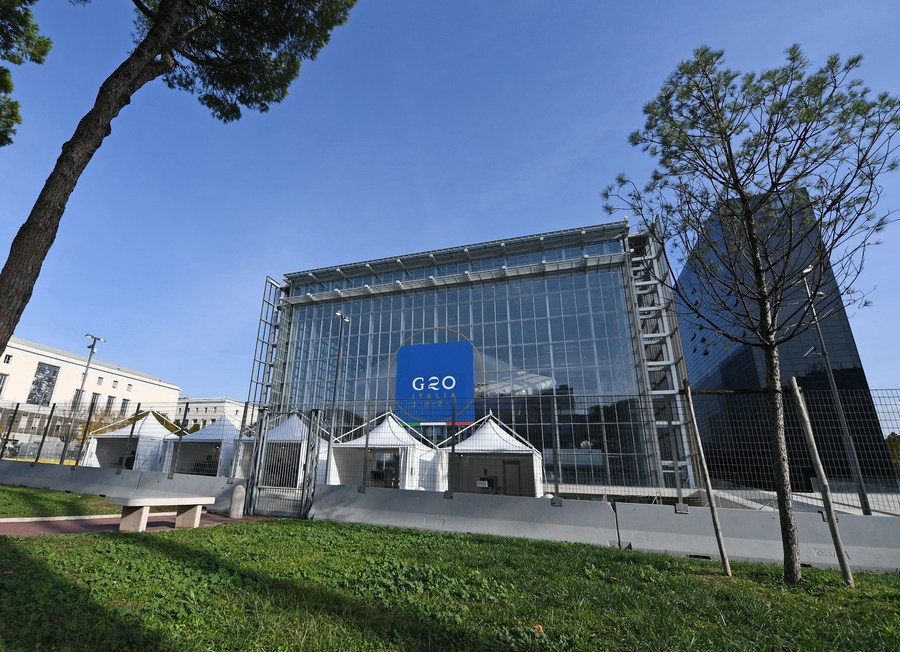 The symbiosis between climate and economic insecurity
2021 has been characterised by extreme weather events across the globe, epitomised by terrible famine, drought and wildfires gripping Afghanistan, Ethiopia, other African and North American countries. In Europe, China and elsewhere in Asia, severe storms, torrential rain, and flooding underscore the rapidly growing frequency of global climate emergencies. Steps to mitigate the suffering of millions of people and the loss of multiple habitats and species are of supreme urgency in reacting to the ravages of accelerating climate change.
Sadly, the outlook is pessimistic. Current projections signal that COP 26 will not realise the 2015 Paris Summit ambitions. It is unlikely that global emissions will fall by 50 percent to lower global warming to less than 1.5 degrees Celsius. As stated in a United Nations Development Programme (UNDP) report in October 2021, the great climate and economic challenges confronting developing countries during the pandemic have intensified economic instability and poverty. The evidence clearly confirms that COP Summits succeed when all countries are convinced that proper attention is paid to their vulnerabilities and economic insecurities.
Intergenerational and interregional climate injustice would be considerably mitigated if global warming can be constrained. The disproportionate demographic and regional burden of climate insecurity is reflected in the disparity in frequency and magnitude of extreme weather events impacting Asia, sub-Sahara Africa, Europe and Central Africa and South America.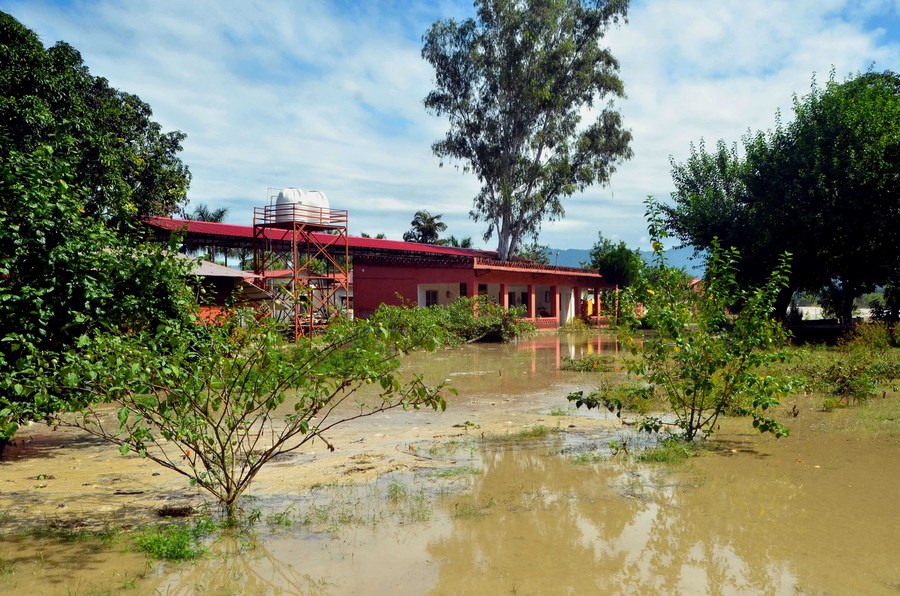 China's critical role in climate security leadership
President Xi Jinping's statement for the Glasgow Summit, provides China with a platform to explain its national plan on greenhouse gas emissions that will require "a broad and profound economic and societal change".
In his statement, the Chinese president made a three-pronged proposal to address climate challenge, including upholding multilateral consensus, focusing on concrete actions, and accelerating the green transition.
"When it comes to global challenges such as climate change, multilateralism is the right prescription," Xi said.
In terms of green transition, Xi said it is important to harness innovations in science and technology to transform and upgrade the energy and resources sectors as well as the industrial structure and consumption pattern.
"We will foster a green, low-carbon and circular economic system at a faster pace, press ahead with industrial structure adjustment, and rein in the irrational development of energy-intensive and high-emission projects," Xi said.
At present, China's nationally determined contributions (NDCs) predict maximum carbon contributions by 2030, declining to net zero in 2060. China has recently released an action plan for carbon dioxide peaking before 2030.
While these targets constitute notable progress on its Paris commitments, many nations are hoping that China and the other countries responsible for the major sources of carbon dioxide emissions will revise plans and NDCs to increase the probability of staying within the 1.5°C limit.
Reversing the failures in multilateral decision-making and averting climate catastrophe
The credibility and sustainability of such commitments are at the epicentre of transformative decarbonization under the leadership of the principal emitting countries (the United States, Russia, China, European Union and India).
Dramatic collective action and reform in decision-making are pivotal to rectifying the failure in the management of international climate public goods where independent countries have followed individual imperatives and failed to credibly commit to collective climate action to avert global disaster.
In this regard, game theory tools are increasingly vital in constructing robust negotiating frameworks for ensuring credible commitments to international climate agreements. Such commitments will be directed at CO2 emissions and other environmental policies that will protect the global commons and pre-empt the collapse of the Anthropocene. Strategic engagement to facilitate greater and more effective environmental cooperation is the basis of planetary politics and economics.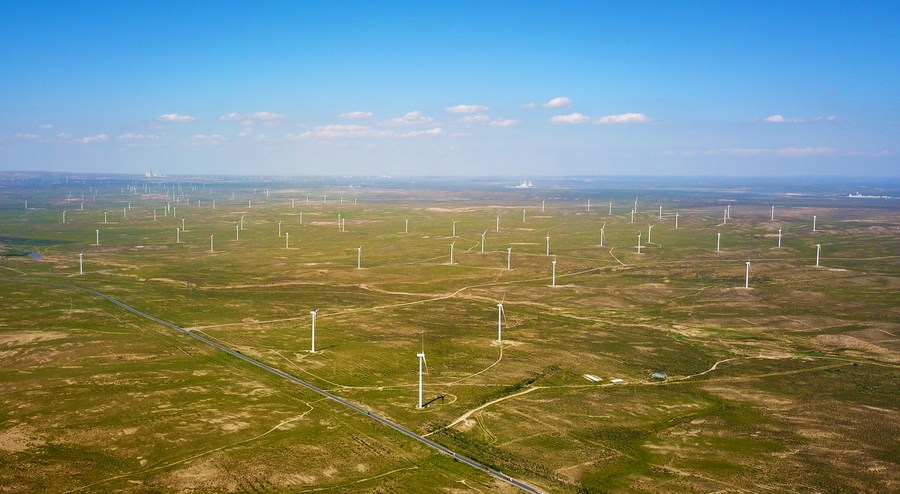 Feasibility and sustainability of the COP26 Climate Finance Plan
The United Kingdom, the co-Chair (with Italy) for the Glasgow Summit, has announced a climate financing initiative intended to deliver $100 billion a year from developed countries to developing countries. The fund was initially meant to be implemented in 2020 but the pandemic and other factors have delayed the implementation until 2023. Some critics have voiced concern that this is too late and too little. Additionally, many developing nations are reticent to accelerate their emission reduction pledges until the developed nations confirm their own pledges and financial commitments.
The $100bn target will be based on calculating the average of the annual finance provided from 2020 to 2025. It is expected that much of these funds will be directed to environmental adaptation, assisting the poorest countries rather more than reducing emissions which benefit middle-income countries. Wealthy countries will be expected to offer IMF Special Drawing Rights to poorer countries facilitating access to foreign currency, repayment of loans and assistance in pre-empting financial crises.
Climate mitigation measures
The resumption of discussions over a global and enforceable system of carbon trading will accompany proposals for emerging and expensive technologies to capture and permanently store carbon dioxide underground. Controversy will be particularly acute in contemplating measures to restrict carbon emissions from farming, animal husbandry and food.
The draft IPCC 2021 report concludes that "plant-based diets can reduce greenhouse gas emissions by up to 50 percent compared to the average emission intensive Western diet". Inevitably, the largest meat producing nations disagree and dispute this finding.
Other sources of controversy (for example, the role of nuclear energy) will permeate the Glasgow Climate Summit. Leadership, compromise and trust will be the hallmarks of success when the summit has ended.