CPEC Emerging as Economic Boon for Pakistan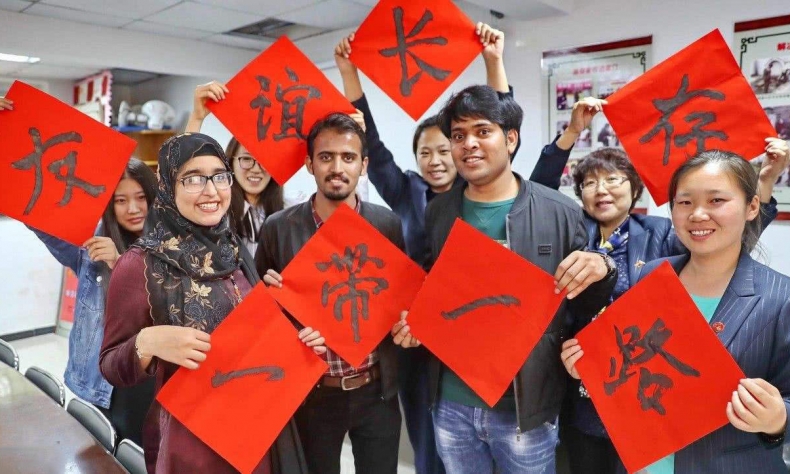 Since its launch, the CPEC has helped to create a conducive and favorable environment for the country, guaranteeing prosperity, a bright future and security along with a sustainable economy.
The China Pakistan Economic Corridor (CPEC), a flagship project of the Belt and Road Initiative, has emerged as an icon of socioeconomic development for Pakistan and has made it a destination of peace and international investment.
Launched on the eve of Chinese President Xi Jinping's visit to Pakistan in April 2015, the all-weather strategic partnership between the two states has been augmented with innovative development.
CPEC's Structure and Its Blueprint
Since its launch, the CPEC has helped to create a conducive and favorable environment for the country, guaranteeing prosperity, a bright future and security along with a sustainable economy.
To ensure the smooth launch and better execution of the project, both sides along with mutual and meaningful consultations based on the vision of a win-win situation pushed forward by the Chinese leadership, divided the CPEC implementation plan into three phases.
The first phase, comprising of short term and early harvest projects, is set to be concluded by the end of 2020. Medium term projects are to be completed by the end of 2025 and long term projects will be carried out until 2030.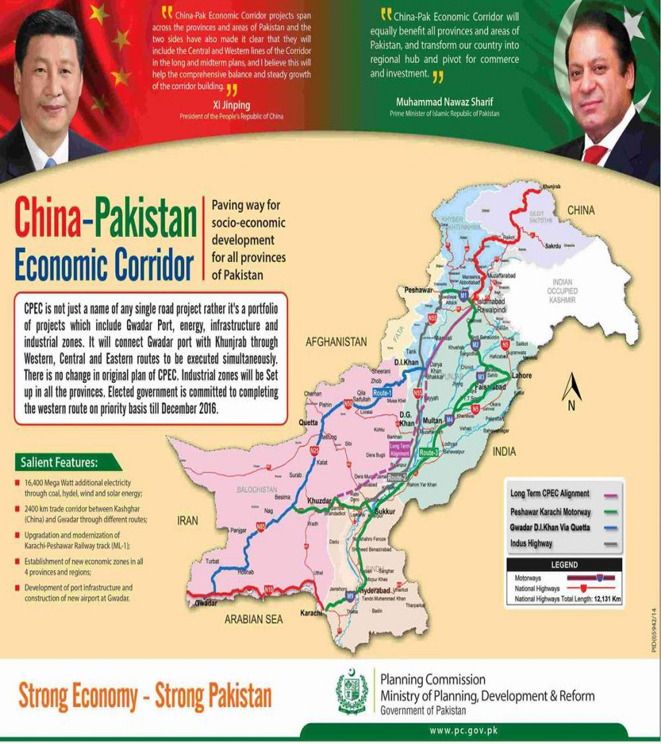 The four major components of the CPEC framework are: Energy (US$34 billion), Infrastructure (US$11 billion); Gwadar US$800 million; and Industrial Zones.
Vital and significant measures adopted for the early harvest projects following productive and results-oriented engagements and dialogues between the two governments have begun to yield positive outcomes and results, which have also transformed society at large.
The early targeted projects in the first phase have helped to modernize outdated but much needed infrastructure, which in turn is boosting internal and external connectivity in Pakistan.
A number of projects smoothly executed under the CPEC framework have tackled the worst energy crisis in the country's history, which has successfully revived stagnant industries.
During the first phase of the CPEC, more than 70,000 Pakistani citizens have secured jobs on various projects currently under construction, while it is predicted that around 2 million jobs will be created for locals by the end of 2030, which means locals will gain access to a major slice of the job market.
Nothing Can Shake Pakistan-China Friendship
With the passage of the time, and as the people of Pakistan are reaping benefits from this game-changing initiative, friends and foes of Pakistan have taken notice for various reasons.
Friendly countries feel delighted to see that upgraded infrastructure, better policy communication and overcoming an energy crisis have helped Pakistan in its efforts to tackle its sluggish economy.
The improved connectivity of highways and maritime routes, as well as policy communication, will connect Pakistan with the Middle East, Central Asian states, European nations and Africa.
Afghanistan has been invited to join the CPEC as it will better connect both the South Asian and Central Asian regions and will help the war-torn country achieve comprehensive development.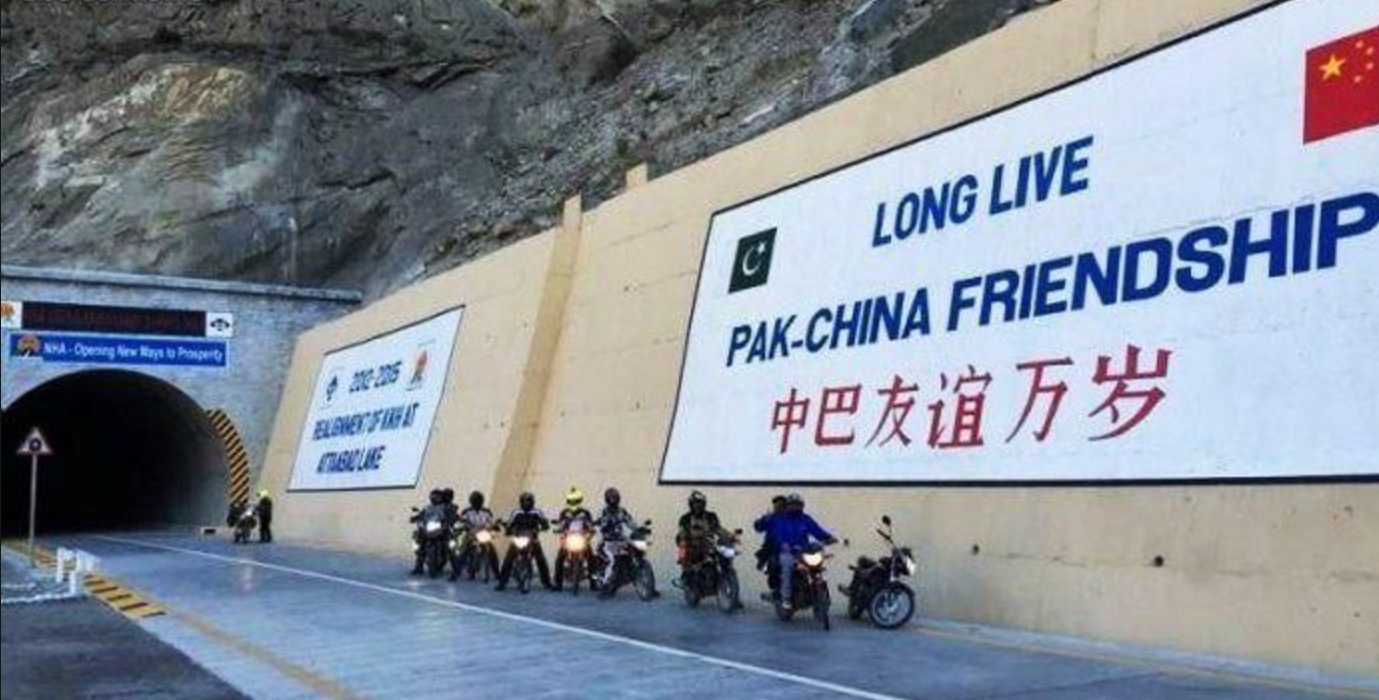 The initiative is also changing the fate of the South Asian region under the umbrella of Belt and Road Initiative as China and Pakistan have opened the doors for other countries to catch up to the high speed train of prosperity by exploring the avenues of mutual and multilateral cooperation.
These countries, including Central Asian states, Turkey, Saudi Arabia and other states in the Middle East have shown great interest in investing following the implementation of the CPEC because they also hope for Pakistan to reach its potential in the international arena.
On the other side, rivals have begun conspiring against the CPEC because they have become aware that this initiative has paved a way for Pakistan and China to further deepen their strategic mutual interest and communication.
The critics of the CPEC are well aware that both states are staunch supporters of each other's major and core interests. Nations who see their influence in South Asia and the Indian Ocean on the wane have adopted aggressive policies as all-weather friends have also pushed forward civil and military exchanges.
That such elements lead to a negative attitude towards the CPEC can only mean the spreading of distorted facts and demonstrate that they are totally ignorant of traditional Pakistan-China friendship, which is known to be higher than the Himalayas, sweeter than honey and stronger than steel.
Does a "Debt Trap" Really Exist in Pakistan?
In the same way nowadays, the Western media is continuously propagating that Chinese loans landing under the CPEC framework will be a "debt trap" for Pakistan. Again this is a much overhyped analysis by Western scholars and think tanks which has proven to be contrary to the facts and baseless.
Analysts who have a sharp eye on Chinese financial investment under the CPEC state the facts in different ways, which are verified and different than the message being propagated. The new government of Pakistan, which has just been established following general elections held on July 25, have shed light on the Chinese financial package.
It was stated that the country has received a total of US$6 billion in concessional loans from China at an interest rate of 2.29 percent, along with a grace period of seven years and a repayment period of 25 years for infrastructure projects under the CPEC, applicable to 90 percent of ongoing projects.
According to data released by the Pakistani Ministry of Finance, 42 percent of the foreign debt of the country is from multilateral financial institutions and 18 percent of the debt is from the Paris Club. Chinese preferential loans account for only 10 percent of the entire foreign debt, and offer a much lower rate than a commercial bank loan.
The figures prove that if there are some who are unable to offer tangible assistance to Pakistan, they can at least try to put the sincere cooperation between other countries into perspective.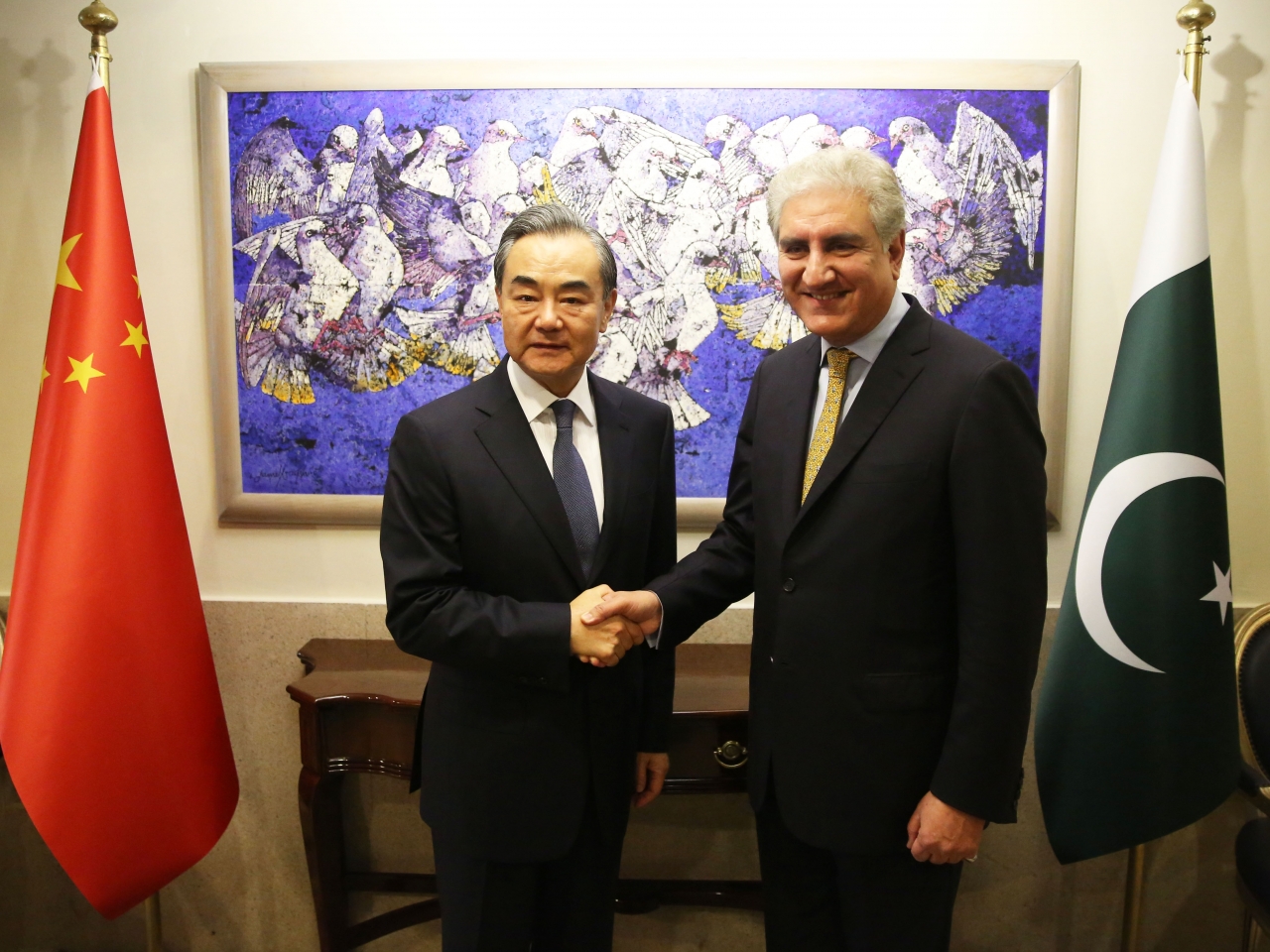 The Chinese Embassy in Islamabad has also rejected Western propaganda claims that the CPEC led to the debt crisis in Pakistan.
"Statements from the Western media fail to reflect reality," explained the embassy. "From this perspective, even if there is a so-called 'debt trap', the initiator is not China."
On September 9, Chinese foreign minister Wang Yi visited Pakistan where he also shared figures regarding loans quoting that "47 percent of Pakistan's debt stemmed from the IMF and the Asian Development Bank (ADB)."
These statistics show that the Chinese vision of the Belt and Road Initiative is an inclusive plan of sustainable development which will be implemented in line with the needs of recipient countries.
China has never followed "debt trap policy" in the past and such reports are only a propaganda effort by Western media sources, intended to spread misunderstandings about the great developmental plan of connectivity and prosperity.
Speaking on the topic of energy projects under CPEC, the two sides have agreed to build 19 energy projects, with 11,000MW in energy projects to be added to Pakistan's national grid.
Since 2015, priority has been given to Energy projects. These projects are at different stages of implementation. Quaid-e-Azam Solar, Sahiwal Coal, Port Qasim Coal, Hydrochina Dawood Wind and Sachal Wind projects have been completed and added to the National Grid, while another three to four are to be completed by the end of 2018. These projects together will add about 7,620MW to the grid.
More Done to Help Locals
On the topic of infrastructure, at least six ongoing projects are expected to be completed by the end of 2018, and a cross-border Optical Fibre Cable that has reached about 60 percent of its eventual target is also set to be laid by the end of 2018.
Apart from these projects. CPEC has added 1-2 percentage points per year to Pakistan's economic growth, which helped Pakistan's growth rate reach 5.8 percent in 2017-2018, the highest figure in the past 13 years.
During the recent visit of Chinese foreign minister Wang Yi, consensus was reached on speeding up the execution pace of CPEC projects.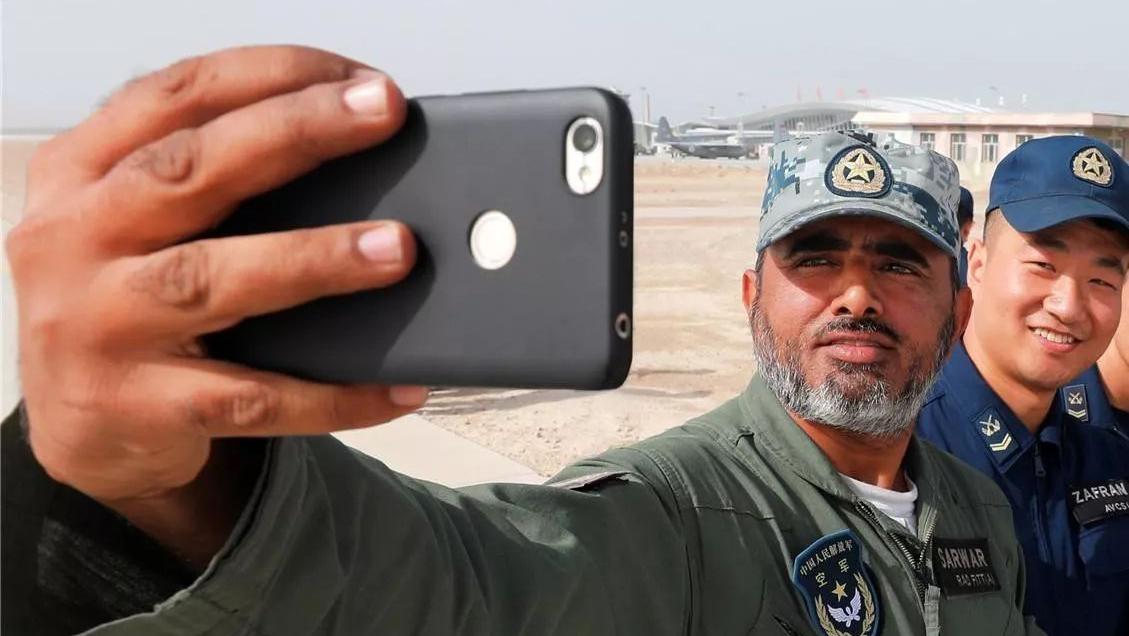 The visit marked an opportunity that has helped both countries understand ways in which the two states can push forward their bilateral relationship under new circumstances.
Both sides agreed to step up development cooperation with a focus on people's livelihoods.
China will give more assistance on a priority basis to sectors including agriculture, education, medical services and drinking water, delivering tangible benefits to a greater number of people.
The two sides will enhance the construction of the China-Pakistan Economic Corridor, as well as decide on future development paths and a course for cooperation through negotiation in light of the next stage of Pakistan's socio-economic development priorities, as well as the needs of its people.
This interaction has also proved that both countries are certain to further promote their relationship in various fields based on mutual interests. Both states will continue to support each other on regional and international matters, particularly in regards to counterterrorism.
Muhammad Zamir Assadi is an international correspondent with Independent News Pakistan, and is based in Beijing. He is also a contributor of China Focus.
The article reflects the author's opinion, not necessarily those of China Focus.
Interviewer: Dong Lingyi