Cricket's Return to the Asian Games and China's Endeavors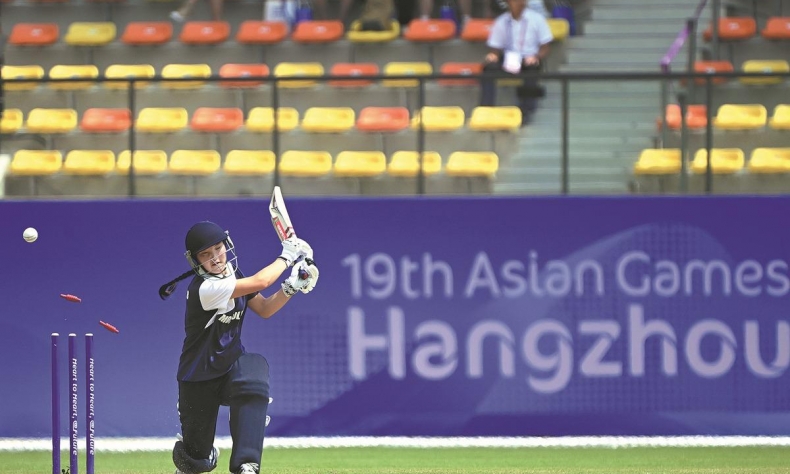 The Asian Games in Hangzhou serves as a testament to the power of sports to unite nations, break down barriers, and craft a shared narrative of friendship and cooperation on the global stage.
Genesis of "China Cricket Diplomacy" is to set its foot at the 19th Asian Games, a grand sporting spectacle gearing up to unfold in the vibrant city of Hangzhou, Zhejiang Province, China, from September 23 to October 8, 2023.
Taking everybody by storm through impactful diplomacy around the globe, China has come up with "Cricket Diplomacy" to enthuse the blossoming fan base in Asia as well as rest of cricketing world.
Cricket, a sport is heartbeat of nations like India, Pakistan, Sri Lanka, Bangladesh, Afghanistan UAE, Australia, England, South Africa, Zimbabwe, New Zealand, West Indies and others. Now China is new entrant.
The 19th Asian Games at Hangzhou isn't just the athletic prowess on display; it's the mesmerizing dance of cricket diplomacy that's captivating the world's attention. China, with its centuries-old history and diverse cultural tapestry, is embracing the iconic cricket ball as a means to forge powerful diplomatic bonds.
In this grand tapestry of cricket diplomacy, the world watches in awe as China, a relative newcomer to the cricketing arena, embraces the sport with open arms. The Asian Games in Hangzhou serves as a testament to the power of sports to unite nations, break down barriers, and craft a shared narrative of friendship and cooperation on the global stage. It's not just about runs and wickets; it's about building bridges, nurturing connections, and leaving an indelible mark on the world of international relations.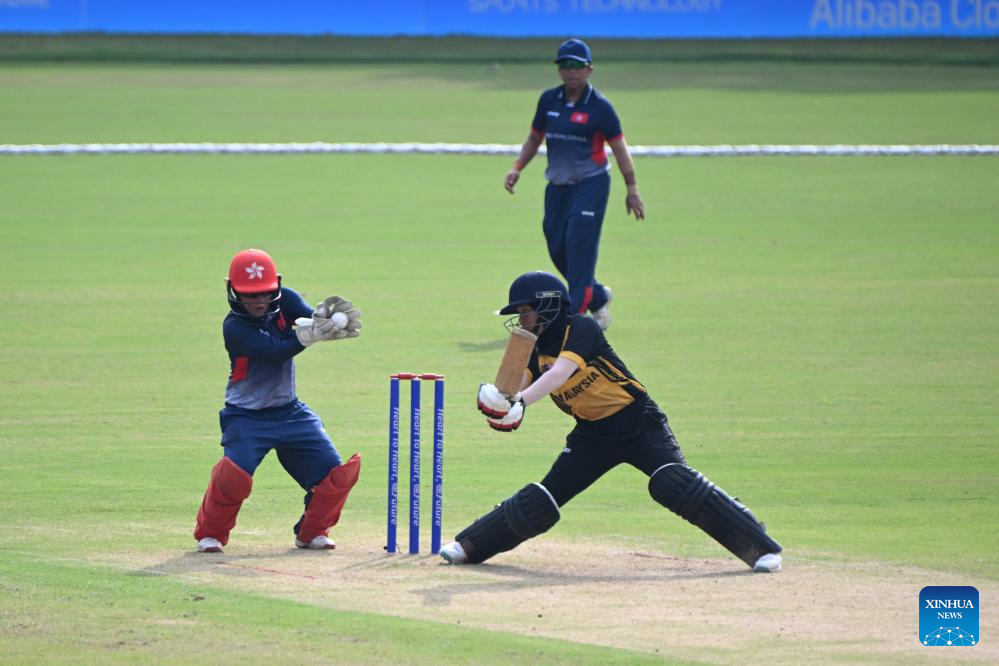 Cricket's resurgence in the Asian Games
Cricket's return to the Asian Games is a pivotal moment for the sport and for China's diplomatic endeavors. The Board of Control for Cricket in India (BCCI) and the Pakistan Cricket Board (PCB) have unveiled the rosters for their men's and women's cricket teams, set to compete in the Hangzhou Asian Games. The involvement of these cricketing giants has sparked anticipation that the gold medal in cricket at the Asian Games could be contested primarily between India and Pakistan, further enhancing the significance of this sporting event.
Furthermore, the International Olympic Committee (IOC) is scheduled to hold a meeting in Mumbai shortly after the Asian Games to decide whether cricket should make a return to the Olympics after a 128-year hiatus. Many insiders view the cricket matches at the Asian Games as a critical test for cricket's potential re-entry into the Olympics, underscoring the diplomatic importance of this sporting event for China and the cricketing world.
Cricket venue preparation: a testament to China's commitment
Hosting a cricket tournament of such magnitude requires meticulous planning and execution, and China has demonstrated its commitment to its success at the Asian Games cricket tournament. Officials at Zhejiang University of Technology's Pingfeng campus cricket venue, the venue for the cricket matches, have emphasized the critical role of pitch quality in ensuring the success of the event. They have engaged experts from Bangladesh to oversee the final maintenance of the playing surface, highlighting China's dedication to providing top-notch facilities for the participating teams.
The Pingfeng campus cricket venue is an impressive structure, standing as China's largest cricket field. It boasts state-of-the-art facilities, including seating for spectators and an indoor pavilion that complements the surrounding landscape. The venue's elliptical playing field, equivalent to two football fields in size, reflects China's investment in creating world-class cricket infrastructure. The attention to detail, such as the 13-month-long search for suitable cricket pitch soil, showcases China's commitment to ensuring a high-quality sporting experience for the participating teams and spectators alike.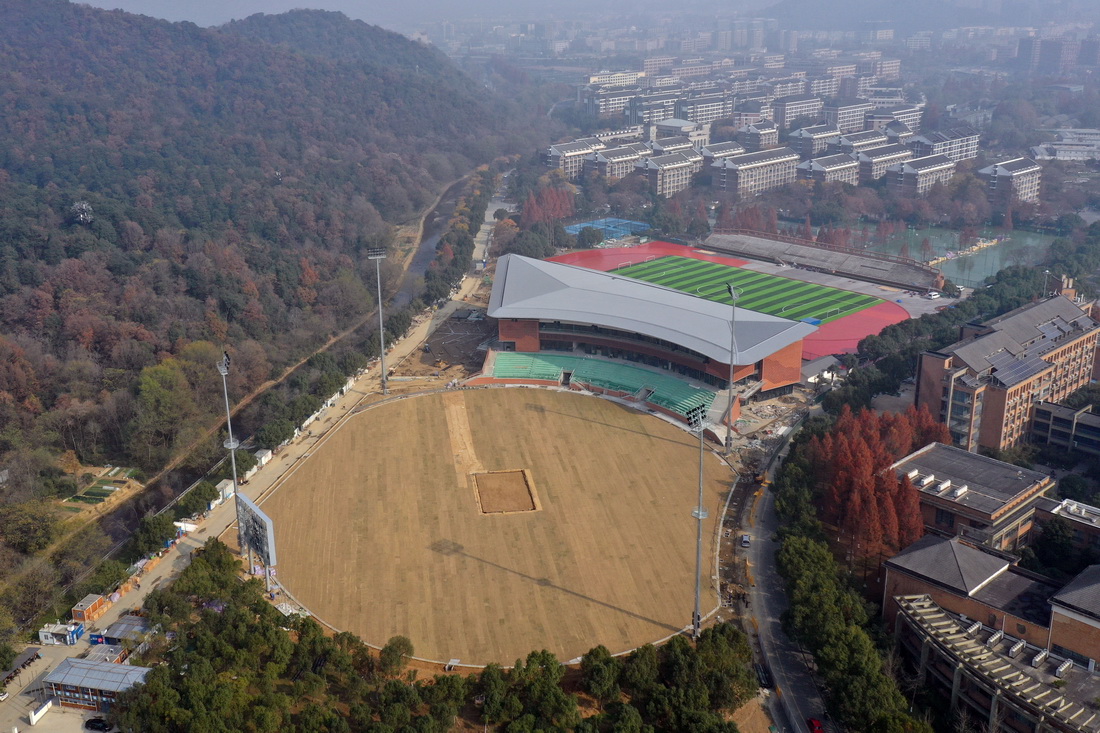 Friendship Cricket Cup
A Friendship Cricket Cup organized by Chinese company Guangdong YaJiaSi Technology (YJS) and Beijing Cricket Club (BCC) at the Cricket field of Dulwich College Beijing few days ago was aimed to promote cricket in China and strengthen friendships among participating countries. The event saw teams from China, Pakistan, Sri Lanka, India, the United Kingdom, Australia, South Africa, Bangladesh, and Nepal come together to showcase their cricketing talents. This initiative not only fosters sportsmanship but also promotes cultural exchanges and people-to-people contacts, aligning with China's broader diplomatic goals.
Pak-China Friendly Cricket Match
In celebration of China National Day on October 1st, the Chinese Consulate in Lahore led by Chinese Consul General Zhao Shiren, and the Institute of International Relations & Media Research (IIRMR) are also set to make history by organizing the "Pak-China Friendly Cricket Match" on September 27 at the Lahore Cricket Club Association (LCCA) ground. This groundbreaking event represents a unique opportunity to foster cricket diplomacy between Pakistan and China. With support from both governments, this event symbolizes a new era of collaboration and friendship. Chinese diplomats, officials, and sponsors will be in attendance, emphasizing the importance of this encounter. The match, featuring national symbols of both countries, will be live-streamed and receive extensive media coverage, extending its reach globally. It serves as a powerful medium to foster people-to-people ties and deepen the friendship between Pakistan and China through cricket. Moreover, student performances showcasing the cultures of both nations add an educational and cultural dimension, encouraging cross-cultural interactions. This cricket event, as a symbol of unity and cooperation, has the potential to strengthen bilateral ties and promote harmony in a challenging global context.
Cricket diplomacy has emerged as a strategic tool for China to give new dimension to its diplomatic ties with cricket-playing nations and Commonwealth countries. The inclusion of cricket in the Asian Games, coupled with high-profile events such as the Friendship Cup and the Pak-China Friendly Cricket Match, showcases China's commitment to using sports as a bridge for international engagement and cooperation. The meticulous preparation of cricket venues and the active involvement of cricketing giants like India and Pakistan underscore the importance of this endeavor. As China continues to make strides in the world of cricket, it not only elevates the sport's global status but also opens new avenues for diplomacy and cultural exchanges. The coming years will likely see further developments in cricket diplomacy, making it an intriguing and impactful aspect of China's foreign relations strategy.
The article reflects the author's opinions, and not necessarily the views of China Focus.