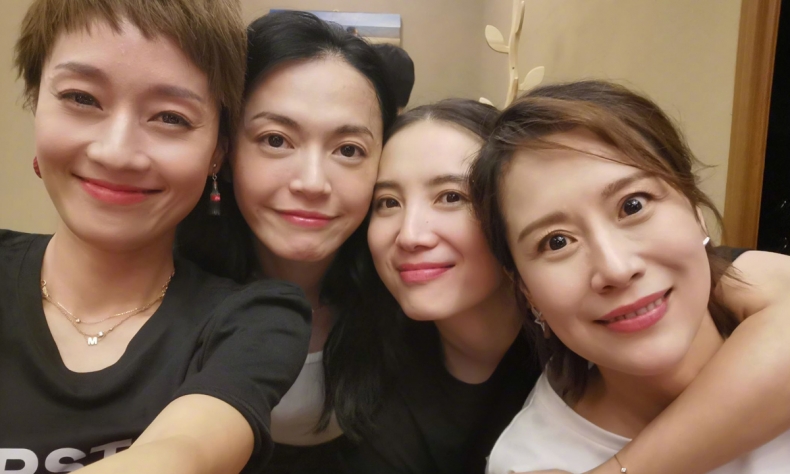 Crisis for Middle-Aged Chinese Actresses
It was indeed a difficult time for such women as they no longer have the same chances as before to gain leading roles in films and TV dramas in recent years. The bottom line is simple and cruel: their industry considers them too old.
A surprising but heart-wrenching moment occurred at the closing ceremony of the 13th FIRST International Film Festival on July 28 in Xining, capital city of China's northwestern province of Qinghai: 41-year-old Hai Qing asked her fellow actresses, including Yao Chen, Liang Jing, Zhou Dongyu and Song Jia, to come on stage to plead for work.
"I've wanted to say it for a long time," she said, "to all the young directors, famous directors, and producers, we are actresses who have a great passion for acting. We are professionals, working hard and easy to communicate with. We are cheap and good. Please give us a chance."
It was indeed a difficult time for such women as they no longer have the same chances as before to gain leading roles in films and TV dramas in recent years. The bottom line is simple and cruel: their industry considers them too old.
Not that old in everyone's common sense; however, for actresses, the advancing years are a curse. Any actresses in China over the age of 35 soon find themselves in limbo with fewer opportunities to show off their skills before the camera.
They can choose to keep fit with gym workouts , exploit make-up or plastic surgery to turn back the clock, or to play some minor and supporting roles of older female characters such as mothers, or, just sink into semi-retirement with decades of their life ahead of them. And if an actress gets married and has baby, her career will face a strong possibility of grinding to a complete halt.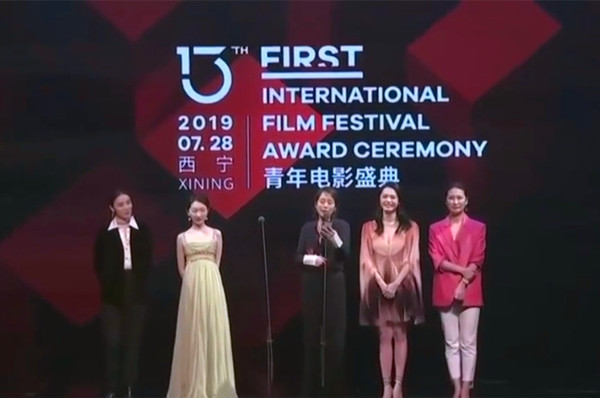 The comedy queen Yao Chen, 39, has to become her own producer of "Send Me to the Clouds," due out Aug. 16, to gain a leading actress role in this film. Even Zhang Ziyi, 40, has not appeared in any major Chinese production since 2016. In the rapidly changing showbiz world, it is a big challenge to remain relevant.
The reasons for this are complicated, due to numerous factors in society, culture, aesthetics, prejudice and human nature. And this is not just a problem in showbiz, but is occurring everywhere and in every sector.
In many countries, women's empowerment is the very answer to unfair practice. In China, although the government, the Constitution and society have promised women more rights, relevance and priority, recognizing that women "hold up half the sky" (as Chairman Mao Zedong once said) along with men, the silent bias rooted in the dark side of the traditional culture still has the ability to cause pain.
The headaches of actresses are so outstanding, firstly due to the immature state of the market. It doesn't have a constant, loyal audience for each film genre, which means the market is mostly full of repeated and copycat productions with pretty faces rather than in-depth performing.
Meanwhile, ironically, many middle-aged women, who should be the target audience of productions starring actresses of their generation, no longer go to the cinema as they did in their earlier days, because they are occupied for taking care of children, family chores and a busy work schedule.
Actually, these veteran actresses are at their best age, full of grace, able to perform with confidence and maturity, but the fickle market, as well as (male) film and TV executives, prefer to think Chinese audiences just want sweet young idols on their screens for their youthful good looks.
True, the majority of audience members, i.e. the young generations, tend to have such demands. But they are only part of, and don't fully represent Chinese moviegoers. With such shallow thinking, they also need to be gradually educated and cultivated to appreciate and respect actors and actresses of different types, ages and depth of emotions.
If the bosses and professionals of the Chinese film and TV industry keep to this outdated, shortsighted and narrow-minded thinking mode and don't realize the limitations of such a perspective on audience needs, this will surely harm the future of the industry that should be seeking infinite possibilities and new creative directions.
Another major problem is that Chinese film and TV industry still lacks enough good stories. Many middle-aged actresses have complained they just can't find proper roles written for them. Chinese filmmakers and screenwriters should also be encouraged to create more films, TV series and roles with decent qualities to fit middle-aged actresses, explore various characters and subjects.
Investors, too, should have the courage and vision to back such productions, rather than only focusing on how to make quick money, otherwise, the film and TV industry will lose its momentum for transformations and innovations.
To achieve all this, the Chinese authorities should also get involved and help, including issuing instructions, directions and favorable policies.
Of course, struggling actresses sometimes should also look at themselves to find out if they prefer to stay in a comfort zone, or are too picky and demanding. If they can remain true to their original aspirations, work hard and explore new breakthroughs, adapt themselves to various situations, and try to shape and change the business, they will find the way out and prove themselves, eventually. They will not be forgotten after all.