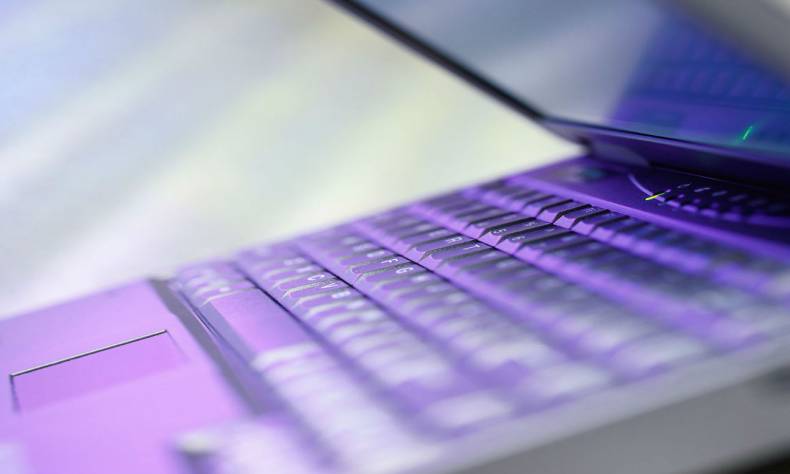 Cybersecurity and China's Efforts to Create a Secure Cyber Space
The sense of urgency to improve cyberspace dynamism and security was reflected in a recent speech by President Xi.
By RACHANA GRUPTA
The US presidential elections were marred by a series of controversial events. These included an alleged meeting between Donald Trump's son Donald Trump Jr. and a Kremlin-linked Russian lawyer, Natalia V. Veselnitskaya, who claimed to have damaging information on Hillary Clinton obtained through a hack on her email account. Later, American intelligence agencies alleged that Russia had meddled in the US presidential election by passing hacked information to WikiLeaks. This had been made public to embarrass Hillary Clinton and sabotage her presidential election campaign.
In another event of 2018, Cambridge Analytica, a British political consulting firm, was subjected to criminal proceedings for its alleged role in gaining illegal access to the sensitive information of approx. 87 million Facebook users. The leaked data was used to predict and influence the presidential election in the US. These events created a huge uproar and raised serious questions about the integrity of US Presidential elections.
Such incidents clearly highlight the vulnerabilities in our computer systems, which could be exploited by cybercriminals to steal private information for their personal benefit. Therefore, ensuring the security of IT systems has become a top priority of almost all nations worldwide. Any failure to implement proper control mechanisms could threaten national security and economic sustainability.
How Destructive the Cyberattack Could Be?
As per a CSO (Computing Services Office) survey, by 2021 Cybercrime will cause $6 trillion in losses to the world economy, and in the next 5 years cybersecurity spending will exceed $1 trillion.
The enormity of these threats can best be assessed in the words of Ginni Rometty, CEO of IBM, who said in 2015 that "Cybercrime is the greatest threat to every company in the world". Warren Buffet, the world's most successful investor made a similar observation in 2017: "Cyberattacks are a bigger threat to humanity than nuclear weapons".
These attacks are not just limited to big commercial organizations but also impact the common people by making them vulnerable to serious implications. The problem is much bigger than we assume and it is certain to increase manifolds with the increase in digitalization. As a result, cybercrime has become one of the most important concerns for the governments worldwide.
Realizing the impending dangers from cybercrimes, China has taken many initiatives to secure its thriving cyberspace. In China, people use WeChat and Weibo for social networking, Didi for booking a taxi, Dianping for ordering food, Taobao, and Jingdong for online shopping etc. With more than 770 million internet users, China is one of the most thriving internet communities – it is also highly vulnerable to cyber-attacks.
China Called for Attention to Cyberspace Security
The sense of urgency to improve cyberspace dynamism and security was reflected in a recent speech by President Xi. At a national conference in Beijing on cybersecurity and informatization, President Xi highlighted the remarkable progress made in cyberspace and emphasized the need for further development of the internet to harness its potential for positive benefit, and for achieving breakthroughs in core technologies to reduce dependency on other nations.
This will aid China in modernizing its economy, and in high-quality development including new models of urbanization, industrialization and agriculture. Xi also emphasized that developing a digital economy and deeper integration of big data and artificial intelligence with the real economy will help manufacturing, services and agriculture to be smarter and internet powered.
He emphasized that Internet media should promote positive information, uphold party values, and guide public opinion and values in the right direction. Additionally, it is the responsibility of internet service media providers to protect internet platforms from malicious and false information. Furthermore, he highlighted the need for enhanced cybersecurity, effective and unified mechanisms to share and control risks, and a cyberspace governance model with Chinese characteristics. He emphasized that China will severely crack down on cybercrimes such as hacking, telecom fraud and violations of citizens' privacy.
President Xi's speech could be seen as a culmination of series of steps that China has been taking over the last few years. In the recent past, China has already implemented a new cyber law and launched a quantum satellite in order to build a network of hack-proof communications. It leads the drive to ensure cyber-sovereignty around the world.
These efforts clearly show that China is committed to internet development, and also to protecting its people, businesses and organizations from cybercrime. Let us take a closer look at the current cybersecurity environment in China.
China's Drive to Secure Its Cyber Territory
A new Cybersecurity law was passed in Nov. 2016 to safeguard Chinese cyberspace from cyberattacks
The law ensures that any Private data about Chinese citizens captured by a foreign company should remain within China and there is a restriction on the transfer of the information and business data overseas. This law pays considerable attention to protecting personal information. It also demands that network providers offer better security to netizens. Moreover, critical items of cyber equipment and special cybersecurity products cannot be sold on the open market without proper certification.
China has launched an ambitious Quantum Satellite in its pursuit of hack-proof communications
To further its efforts to develop secure and hack-proof communications with potentially significant military and commercial applications, China launched a 600 Kg quantum communications satellite in Aug. 2016. It is named after the renowned Chinese philosopher and scientist Micius. It is expected to orbit roughly 500 kilometers (310 miles) above the Earth's surface for the next two years. As a result of the properties of quantum physics, it is easy to see if someone is trying to interfere with any message being processed, making the system hack-proof. It will allow users to send messages securely and at high speed. The launch of this ambitious satellite demonstrated China's ability to realize large and ambitious projects, won laurels from the global community, and gave China an edge in the global cybersecurity race.
Promoting the idea of Cyber-sovereignty
Cyber-sovereignty is related to the desire of governments to achieve maximum cyberspace governance within their own borders, covering political, economic, cultural and technological activities. China takes the view that nations should have the right to regulate the internet within their own borders, and that companies operating inside a country should comply with its local regulations. This will help the country to protect the privacy of its citizens and safeguard against any malign cyber-activities.
In conclusion, it can be said that currently, no country is immune to cyberattacks. These attacks are not limited to big commercial organizations alone, but also impact on ordinary people, leaving them vulnerable to serious consequences. The problem is much bigger than we realize, and it is certain to increase exponentially with increased digitalization. As a result, cyberattacks are a major concern for governments worldwide.
In short, it can be said that China has made a considerable progress in harnessing the potential of the internet to improve the lives of its people, strengthening cybersecurity through sound policy making and investment in research in the related areas.
Considering the potential risk of cybercrimes to national security, economic sustainability, and individual privacy rights, it is imperative that all the other countries should take similar stringent actions and make continuous efforts to improve its cyberspace security.
The author is a China Focus Columnist.
(The article represents the author's personal opinion which does not represent the China Focus' stance.)