Deeper Engagement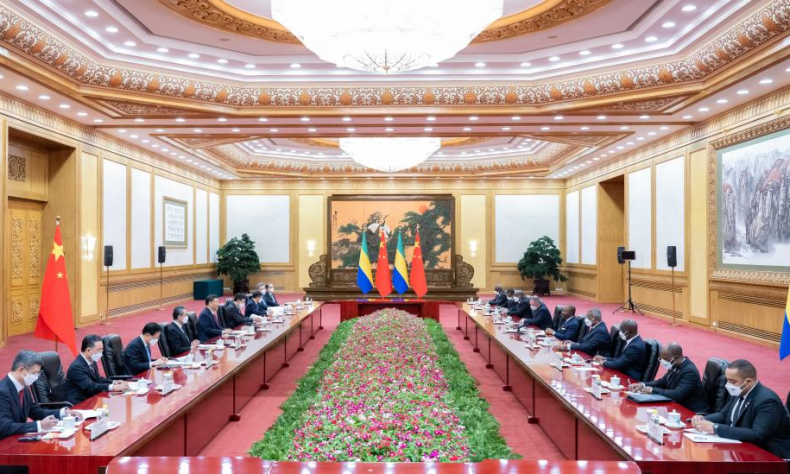 The latest visit of Bongo not only reflects close China-Gabon relations, but also represents the high-level strategic ties between China and Africa.
Chinese President Xi Jinping and Gabonese President Ali Bongo Ondimba agreed to upgrade the comprehensive cooperative partnership between the two countries to a comprehensive strategic cooperative partnership during Bongo's state visit to China on 18-21 April.
Chinese analysts said the visit provides new impetus for comprehensively deepening China-Gabon relations and generating new outcomes in the friendly cooperation between the two countries.
Wang Heng, deputy director of the Institute of African Studies at Zhejiang Normal University, told ChinAfrica that the comprehensive strategic cooperative partnership will help the Gabonese government to achieve the goals of the Emerging Gabon 2025, implement Gabon's Transformation Acceleration Plan and further promote diversified development and industrialisation of Gabon.
In 2023, Chinese diplomacy is marching with full speed ahead. From Xi's state visit to Russia to receiving leaders of France, the EU, ASEAN countries and Brazil, these diplomatic activities reflect China's strategies in the continents of Europe, Asia and Latin America. The latest visit of Bongo not only reflects close China-Gabon relations, but also represents the high-level strategic ties between China and Africa, He Wenping, senior research fellow on African studies at the Institute of West-Asian and African Studies under the Chinese Academy of Social Sciences, said in an interview with Global Times.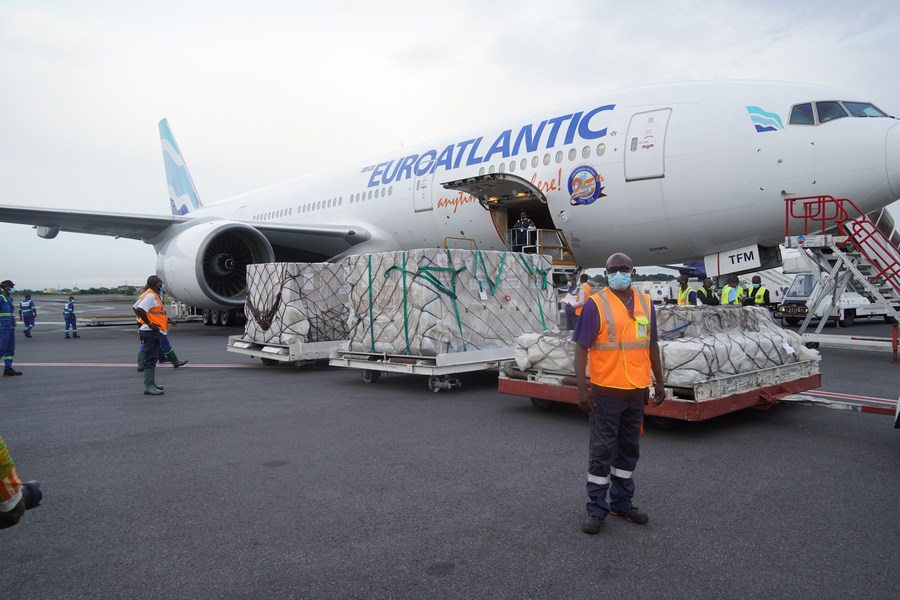 The visit saw the release of a joint statement on establishing a comprehensive strategic cooperative partnership between China and Gabon. In a world undergoing profound changes, China and Gabon have supported each other in advancing their shared interests and upholding international equity and justice, said the statement. The two sides voiced firm opposition to hegemony, power politics and the practice of abusing the values of democracy to interfere in other countries' internal affairs. The joint statement also noted that the two countries will deepen cooperation in areas like infrastructure construction, agriculture, energy, mining, tourism and climate change.
Long-lasting friendship
Calling Bongo "an old friend" of the Chinese people, Xi said President Bongo is the first African head of state he has hosted after being reelected as the Chinese president, which fully demonstrates the importance and high level of China-Gabon relations.
Zhang Chun, professor at the Institute of International Relations at Yunnan University, believes that Bongo's visit to China is a warm-up for the joint celebration of the 50th anniversary of diplomatic relations between China and Gabon next year.
This is Bongo's second state visit to China. In December 2016, Xi held talks with the Gabonese leader in Beijing when they decided to upgrade China-Gabon relations to a comprehensive cooperative partnership.
Gabon has forged deep friendship with China since the establishment of diplomatic relations in April 1974. Since 1975, China has been providing government scholarships to Gabonese students. The first Confucius Institute in Gabon was established in 2018. Since 1977, China has dispatched 24 batches of medical teams to Gabon. The National Assembly Building in Gabon was built with Chinese assistance and opened in 2001. The close cultural exchanges between the two countries have always been an important foundation for the development of bilateral relations.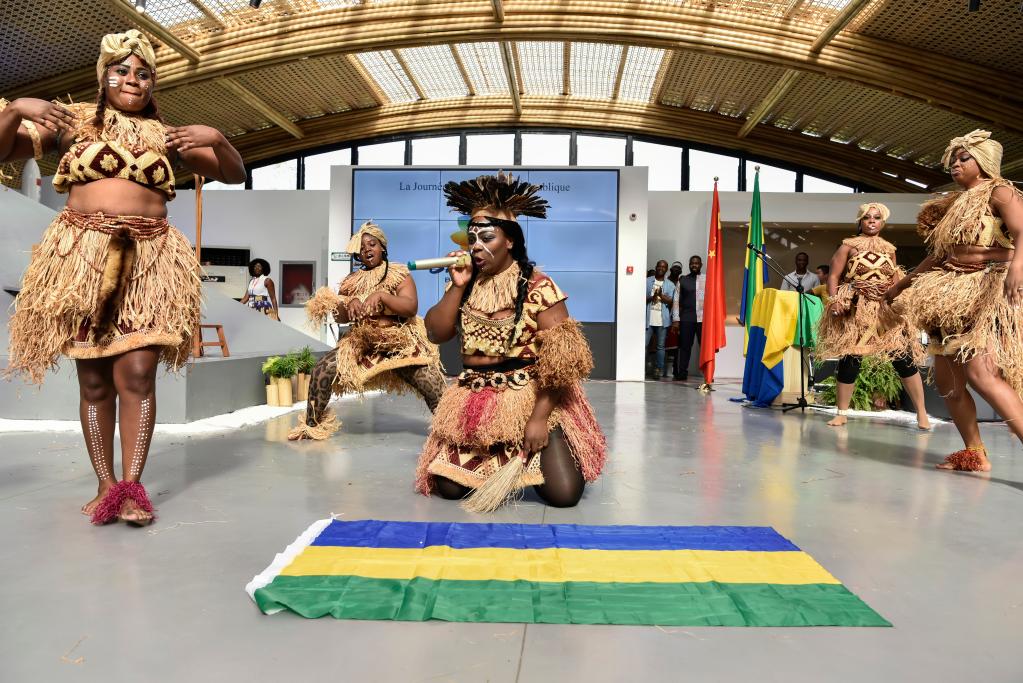 Boosting trade
According to China's Ministry of Foreign Affairs, China has been Gabon's largest trading partner for nine consecutive years. In 2022, China-Gabon trade reached $4.55 billion, a year-on-year increase of 50.8 percent.
Highlighting the presence of Chinese companies and investors in various sectors in Gabon, including the agro-industry, infrastructure, fishing and mining, the Gabonese president noted in an interview with Xinhua News Agency that the two countries have "fully leveraged their respective strengths and their economic complementarity" for mutually beneficial economic growth.
"As such, I would like to congratulate once again on the level of economic and trade cooperation between Gabon and China, which in recent years has become one of the major drivers in the economic development of my country," he said.
In 2018, Gabon and China signed a memorandum of understanding on cooperation within the framework of the Belt and Road Initiative, which, Bongo said, creates opportunities to diversify his country's economy and improve people's livelihoods.
Gabonese Ambassador to China Baudelaire Ndong Ella believes the state visit will foster closer bilateral trade ties. "Gabon's stable political system and promising economic growth make it a highly attractive destination for Chinese investment. The country takes a positive view of China's role in Africa, and welcomes China's involvement not just in infrastructure financing, but also in fields as diverse as tourism, medical cooperation, digital economy and renewable energies," Ndong Ella told ChinAfrica.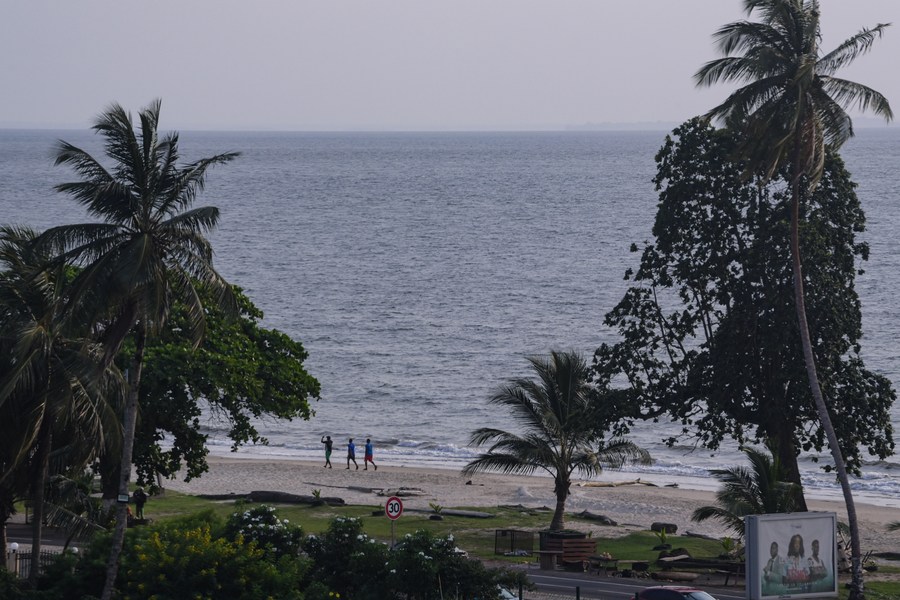 China-Africa relations
This year, major powers including the US, Russia and the EU are all working on improving ties with Africa, making Africa increasingly popular in the international arena. The visits by senior US officials are seen as setting the stage for US President Joe Biden's potential visit to the continent.
"So the year 2023 is a crucial year for China-Africa relations and the implementation of the Dakar Action Plan of the Forum on China-Africa Cooperation (FOCAC)," Wang said. "The meeting of Chinese and Gabonese leaders is of great significance for the joint planning of the next stage of cooperation between China and Africa."
During his visit to the African Union early this year, Chinese Foreign Minister Qin Gang said that Africa should be a stage for international cooperation, not an arena for major power rivalry. China is glad to see any country truly help Africa to realise peace and development with sincerity.
Zhang told ChinAfrica that in the post-pandemic era, China-Africa relations are faced with some challenges. One is to restore the contacts and exchanges to the pre-pandemic level, which is going to take time; another is to deal with the negative impact of the pandemic on the development of Africa. "Helping Africa to quickly emerge from the pandemic and achieve post-pandemic recovery is an urgent task for the current China-Africa cooperation," he said.
Wang said the two sides should strengthen the cooperation under FOCAC, promote alignment of the Belt and Road Initiative with the African Union's Agenda 2063, and consolidate the achievements of China-Africa traditional cooperation.