Do Japan and Quad Signal War Coming?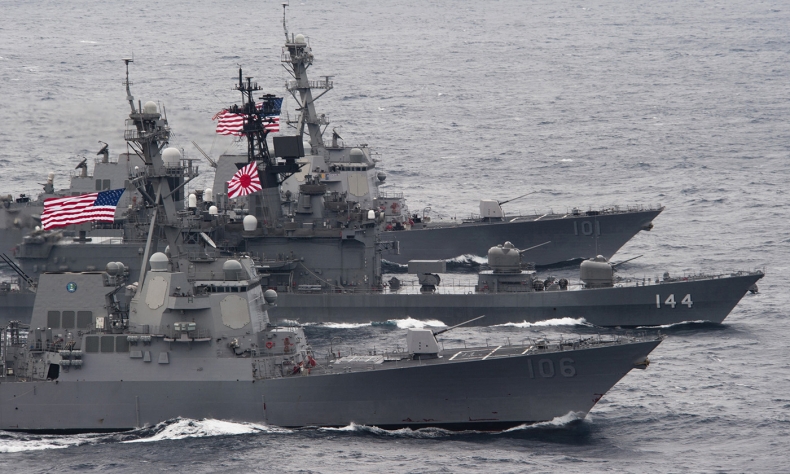 Clearly, it is time for rational thought in Washington before tensions in the Pacific and East Asia get out of hand.
Sudden bellicose anti-China statements from Japanese leaders in recent weeks are concerning. The United States "Indo-Pacific" and "Quad" policy in East Asia apparently encourages Japanese ambitions. Loose talk about an impending war circulates in the international press while politicians in Washington are gripped by hysteria over China.
How to make some sense of all this?
Stepping back to the historical context is a good start. Decades of Japanese aggression in the late 19th century and 20th century provides a stark background to present-day tensions. Japanese militarism was an underlying driver of Japan's policy from the Sino-Japanese War of 1894-1895, the Russo-Japanese War of 1904-1905, the Japanese aggression in Manchuria of China beginning in 1931, the second Sino-Japanese War beginning 1937, all leading to World War II in the Pacific theater.
The road to World War II began with the Japanese aggression in Manchuria. It did not begin with Hitler's attack on Poland in 1939 as many Westerners may believe. Japanese aggression arguably encouraged Hitler and his drive for mastery of Europe. Hitler came into power in 1933, the same year that US President Franklin Roosevelt took office.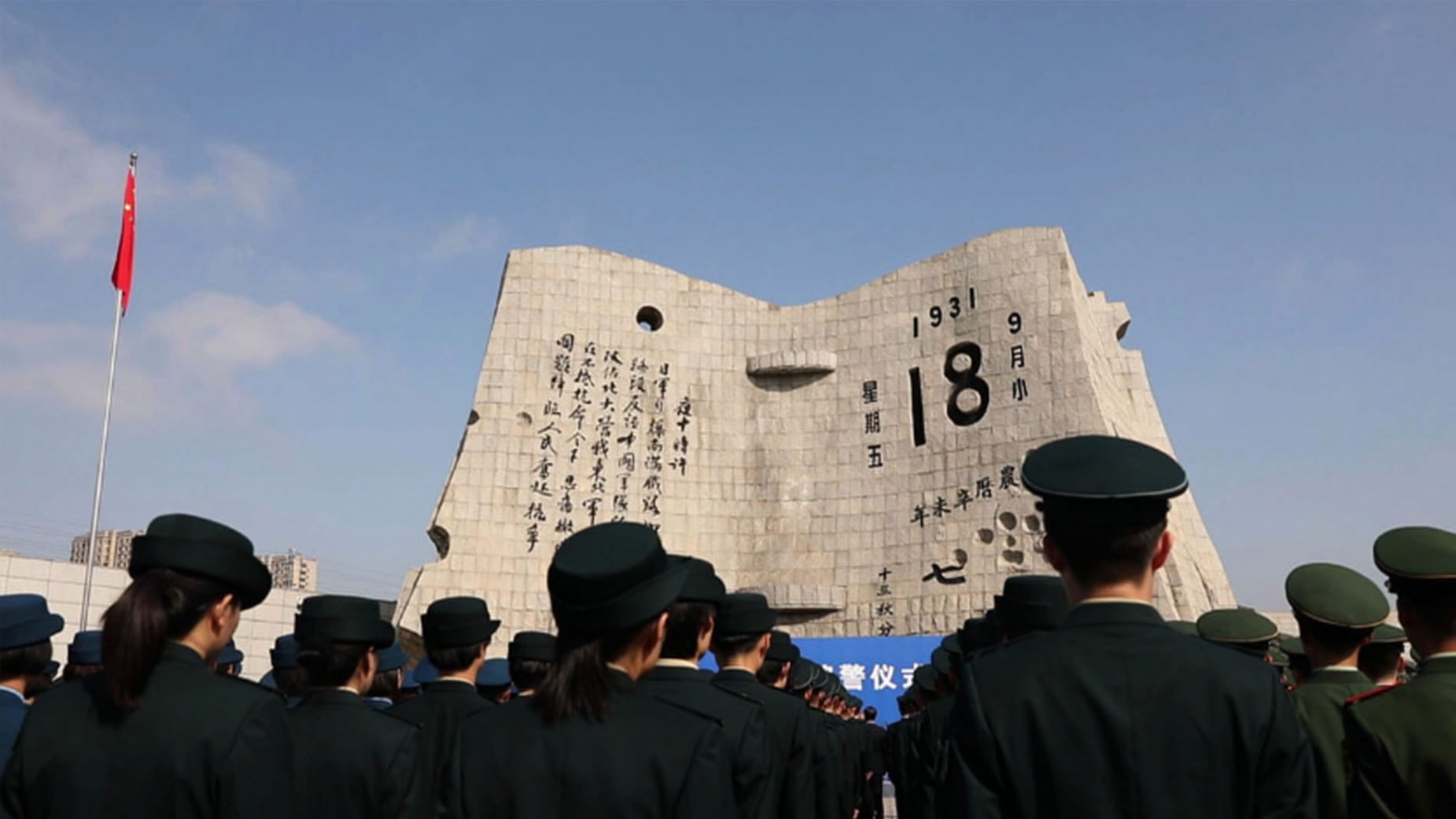 Were Americans oblivious to the darkening Asian situation? Of course not. The US had been out in the Pacific since the 1780s even before the establishment of the Republic. Commercial relations as well as consular and diplomatic relations had been established in the region for a century and a half.
In the 19th century, the United States maintained a policy of friendship with both China and Japan. This even-handed policy was based on an appreciation for international law and the peaceful resolution of conflicts. Of course, Washington desired mutually advantageous commercial relations with both.
The Japanese aggression in Manchuria took place during the administration of Herbert Hoover. Henry Stimson was secretary of state and had a deep interest in Pacific affairs and was strongly favorable to China. When Roosevelt took office he was asked to become the secretary of war. He accepted and his knowledge of Pacific affairs and professionalism was valuable to the president and nation.
During the 1930s, US ambassador Joseph Grew from his post in Tokyo warned Washington of the increasing belligerence of Japan. In a key diplomatic dispatch to Washington of December 27, 1934, Grew gave a comprehensive appraisal of the situation in Japan. He warned that certain elements of the Navy and Army, patriotic societies, and nationalists sought dominance over East Asia, Southeast Asia, Dutch East Indies, and northward to Vladivostok. Grew said that Japan would accomplish this either through "diplomacy or force". He recommended building the US Navy up to strength permitted by treaty and, upon treaty expiration, building it further.
Washington knew that the so-called "moderate" forces in Japan had no effective influence on policy. But, under the circumstances, it was considered prudent policy to employ diplomacy to give time to build up US military strength for a coming world war. The basic strategy gave emphasis to the European theater until the US had enough power for both European and Pacific theaters. Throughout the period, Washington spoke up for China and against Japanese aggression using diplomacy as best it could.
During World War II, as early as 1943, Washington had assessments from its diplomatic service and military that the forces of New China led by the CPC were likely to prevail over the corrupt and discredited KMT. However, the extensive lobbying in Washington by the KMT prevented US recognition of China in 1949 and the Korean War and early Cold War era erased any such possibility for two decades.
So what about today?
The U.S. Cold War strategy in the 1950s was to build up Japan against China. Today, Japan has a strong capable military force but certain circles may want to extend that with nuclear weapons. Washington continues to support increased Japanese military capabilities on a bilateral basis and also under the "Quad" arrangement.
The Quad arrangement between the US, Japan, Australia, and India was well received by Tokyo. Military cooperation between the US, Japan, and Australia advanced steadily although India may be a questionable factor in the equation.
The Quad arrangement was developed between 2006-2008 and ready for implementation by an incoming US administration either Democrat or Republican. In the event, the Democrat Barak Obama won and thus his administration began to implement the Quad. By late 2011, Hillary Clinton was promoting it for the administration. Japanese Prime Minister Shinzo Abe assimilated the Quad concept and announced his "Diamond" strategy in December 2012.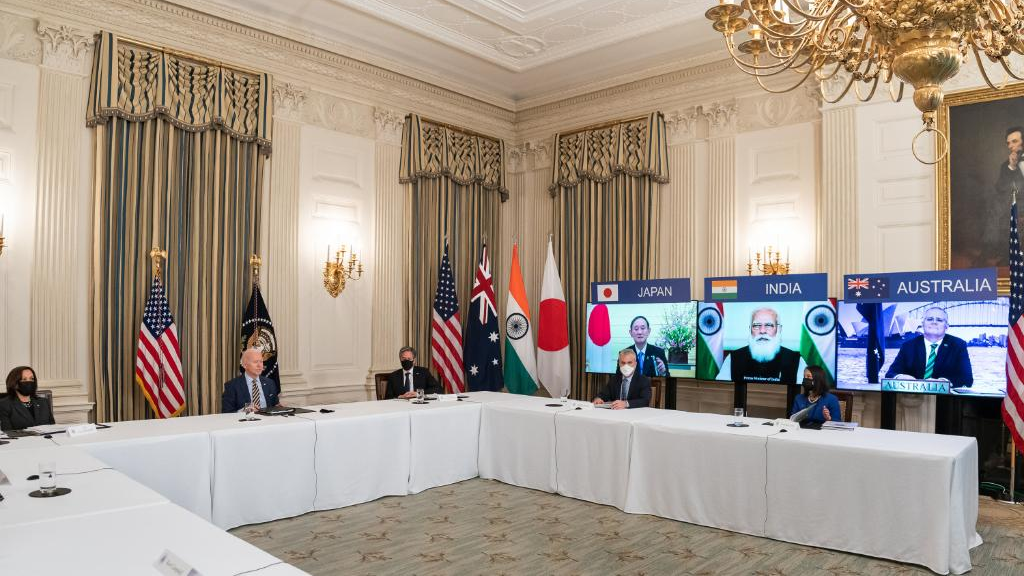 During the development of the Quad concept in major bipartisan US foreign policy conferences in the US officials from Japan and Australia were included. Participating was the first secretary of the Embassy of Japan in Washington and two Japanese academics. On the Australian side, for example, a senior member of their intelligence service participated.
Thus the Quad concept and Japan's featured role in it has been a key element in US foreign policy beginning in the Obama years and his "Pivot" to East Asia policy. It was during the Trump administration that the Hawaii-based US Pacific Command (USPACOM) was symbolically renamed the "Indo-Pacific Command" (USINDOPACOM).
Today, under the Biden administration, the Quad/Indo-Pacific strategy is advancing further. US naval deployments and diplomatic gestures towards Japan underscore this process. The continuing sharply negative relations between the US and China appear to have emboldened some factions in Japanese politics. This has resulted in some strident language from Japanese politicians in recent days including some addressed to the Taiwan issue.
But can anyone forget that Japan invaded China's Taiwan in late 1895 during the Sino-Japanese war? And occupied it until it lost World War II in 1945? Well, probably yes. Few Americans can point to Taiwan on a map given the disintegration of US education impacting the teaching of history and geography. It may be that not that many Americans today could say what "Pearl Harbor" signifies. In recent years, December 7 seems to have faded from the US media and national memory.
Japanese politicians are saying that "China threatens Taiwan and that this, in turn, threatens Japan".
Such politicians seek pretexts for further building up Japanese military forces. Do they secretly wish to "go nuclear" as well? Given Japan's penchant for surprises this may be coming.
Will the Biden administration prevent Japan from going nuclear? Or will it provide cover for present day Japanese militarists and politicians even to the point of Japan going nuclear?
Clearly, it is time for rational thought in Washington before tensions in the Pacific and East Asia get out of hand. Great power politics is a complex and complicated matter and some observers are concerned that the Biden administration lacks competent foreign policy thinking and officials to implement it. Great powers can be at each others' throats or can work out arrangements and cooperation in concert.
Washington must adopt a policy of balanced cooperation and friendship with both Japan and China and a vision of peace and development for the Pacific region.
The article reflects the author's opinions, and not necessarily the views of China Focus.