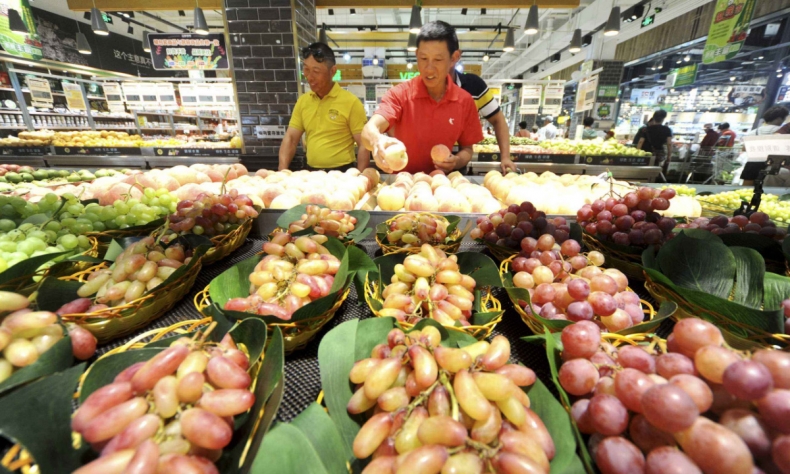 Domestic Consumption Playing Vital Role in China's Economic Growth
Looking at past figures, present trends, and future projections, it can be said that the efforts of the Chinese government to foster a consumption-driven growth is paying dividends.
Lynn, 35, who works as a category manager in a Chinese company in Shanghai says that her family's spending on food and personal care products has tripled in the last couple of years.
Reminiscing about her childhood days, she says: "My mother used to buy a box of apples for me every year during the harvest season because they were cheapest then. Now, when I buy fruits, I look for freshness and variety, and not just apples."
Asked whether she considers the price while buying fruits, she says without hesitation: "No, I don't care about price. I just want fresh fruits with a variety to choose from."
Lynn and many others like her are representatives of the China's expanding middle class – consumers playing an increasingly important role in driving not just domestic economic growth but also that of the rest of the world.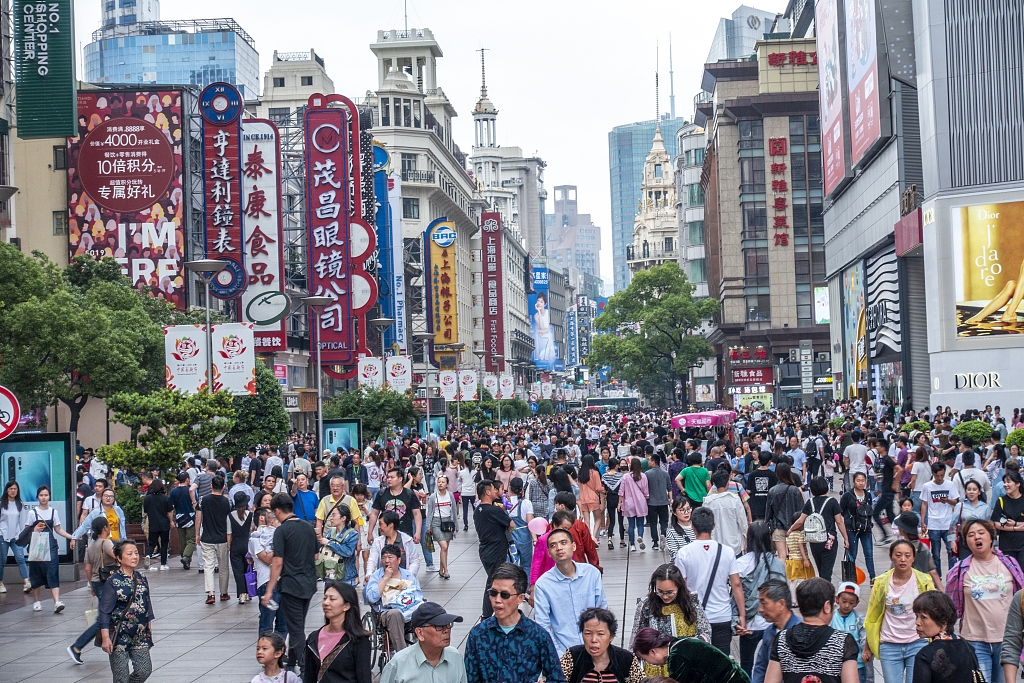 Recently, the international consultancy Bain & Co., in a report entitled "Keeping Up with the Chinese Speed," forecast China would continue to be the foremost consumption market in the coming decade.
There are several underlying socio-economic factors which are currently supporting and will continue to bolster the confidence level of China's rapidly expanding middle class.
The first and foremost factor is resilient economic growth and the corresponding rise in household wealth. The National Bureau of Statistics (NBS), in its July 15 report, highlighted how this had remained robust in the first half of this year at 6.3%.
This is in line with the target range of 6-6.5% set by the government for the current fiscal year. Also, a recent report by the global research company New World Wealth entitled "Global Wealth Migration Review 2019," published earlier this month, predicted China's household wealth would increase to $51.8 trillion by 2028, up 120% from 2018.
Notably, the country has been the best-performing market for almost a decade, with its private wealth swelling 130% to reach $23.6 trillion in 2018. This jump has helped China to secure second spot among the world's top 10 richest countries by private wealth.
Despite external uncertainties, these figures indicate the Chinese economy is far more resilient than the general estimate of sceptics.
Additionally, the continued reforms and opening-up of the country have created substantial job opportunities, reduced the poverty ratio, and raised the standard of living, all contributing to increasing consumer confidence and shifting its economic model from export-oriented to domestic consumption-driven.
Particularly, in the last 40 years of reforms and opening-up, China has managed to lift 700 million people out of poverty, thus reducing this percentage from 90% in 1978 to less than 1% of the population in 2018.
Currently, almost 400 million people have become part of China's middle income group and the figure is continuing to expand rapidly. According to a projection of McKinsey & Co., around 76% of Chinese urban masses will be part of this group by 2022, thus providing additional momentum to domestic consumption growth.
Moreover, according to a Nielsen report released last month, China's consumer trend index (measuring the consumer confidence level) swelled from 113 points at the end of last year to 115 points after the first quarter of this year.
This improvement is mainly driven by improvement in job prospects, personal finance and willingness to spend. These factors also rose by five, three and three points to reach totals of 79, 61, and 70 points respectively.
As Andy Zhao, president of Nielsen China, observes: "The government has been continuously deepening reform of the corporate tax and fees systems, enhancing enterprise vitality. It has also been implementing policies to support employment and encourage innovation and entrepreneurship, which creates a favourable environment for stable employment."
Furthermore, the easy availability of a wide range of domestic and international products from the rapidly expanding e-commerce sector and online payment systems are also having great impact.
According to data revealed by NBS last Monday, retail sales have surged 8.4% year-on-year. Estimates suggest China's online retail market will reach $1.8 trillion by 2022 – more than double the size of the U.S. market of $713 billion.
Domestic consumption has already become a major driver of national growth. According to the NBS, it accounted for 76.2% of china's economic growth last year. McKinsey Global research institute, in a recent report, noted that China's dependence on the world economy had declined in regard to trade, technology and capital between 2000 and 2017.
Therefore, looking at past figures, present trends, and future projections, it can be said that the efforts of the Chinese government to foster a consumption-driven growth is paying dividends. Also, the increased consumer confidence level despite external uncertainties will continue to ensure domestic consumption will be a vital part of the national economy in the coming decade.
Rachana Gupta is an active blogger, poet and freenlance content writer.
Opinion articles reflect the views of their authors only, not necessarily those of China Focus.