Economic Cooperation 2.0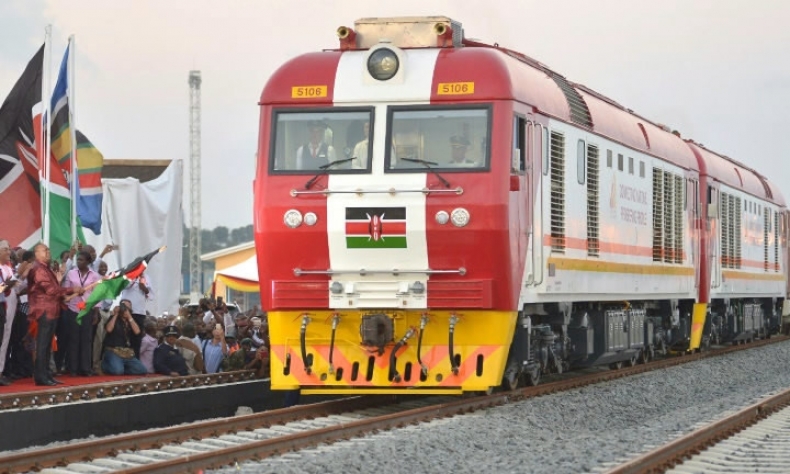 The goal is clear: to encourage investment and the sharing of knowledge and technology in order to turn Africa's high-quality natural resources into high value-added goods that benefit Africans and generate job opportunities for African youth.
The Seventh Conference of Chinese and African Entrepreneurs was held in Dakar, Senegal, and Beijing, China, both online and in-person on November 29. The conference discussed ways to expand Sino-African investment cooperation for sustainable development, and post-COVID-19 economic recovery through industrialization and digitization. Convened in the middle of a gloomy health crisis, the gathering brought hope for a bright future of Sino-African economic and trade cooperation.
Held every three years, the event facilitates high-level conversations between Chinese and African corporate leaders. In 2003, the inaugural event took place in Addis-Ababa, Ethiopia. "The objective of this conference is to reflect together between Chinese and African partners on the appropriate solutions to enable Africa to achieve its objectives in a sustainable and mutually beneficial manner in a context of economic recovery," said Amadou Hott, Minister of Economy, Planning and International Cooperation of Senegal at the conference on November 29, 2021.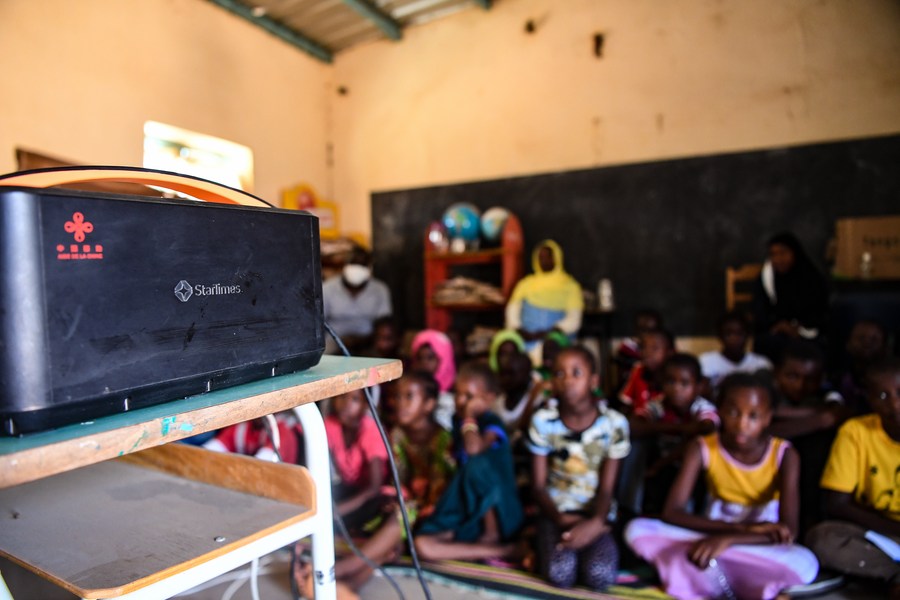 Investment cooperation
The conference took place at a critical juncture in African countries' efforts to sustainably reverse the trajectory of socioeconomic growth that had been suddenly interrupted by COVID-19 pandemic since 2020. According to Hott, the pandemic caused a 2.4 percent contraction in output in Sub-Saharan Africa in 2020, as well as a 1.1 percent recession on average in North Africa. Fortunately, the vaccine drive and resilience strategies designed to promote economic activity in African countries "have resulted in a return to growth in Africa as early as this year [2021], with expectations of consolidation in 2022." However, the epidemic has led to expanding fiscal deficits, rising public debt, and the dislocation of human capital.
It should be noted that there is a strong resilience of China-Africa cooperation to shocks; this was clearly visible during the health crisis. According to China's Ministry of Commerce, Chinese foreign direct investment on the continent amounted to $2.5 billion in the first nine months of 2021. According to the General Administration of Customs of China, from January to October, the total value of China-Africa trade reached $210 billion, up 27.4 percent year on year. This trend can be consolidated especially with the advent of the African Continental Free Trade Area, which offers a unique opportunity to promote intra-African trade while fitting in with Chinese initiatives such as the Belt and Road Initiative. According to Hott, given the demographic and economic evolution of the continent, which is positioned as a market of 2.5 billion consumers in 2050, Africa will be a land of opportunity for Chinese investors, especially in the private sector.
In reality, Africa today is a continent which has made industrialization and digital transition the key pillars of its growth strategy. It offers many advantages for private investment: a population of 1.3 billion people, young, innovative and quality human resources, large and diversified natural resources, and geographical crossroads of several global trade destinations. "Therefore, this pandemic has shown the need for our economies to produce more and become sovereign in strategic sectors such as pharmaceuticals, agribusiness as well as digitalization," Hott said.
Chinese enterprises play a significant role in this regard. According to Baïdy Agne, Chairman of the Senegalese National Council of Patronage, the Sino-African partnership is based on Chinese companies' participation in increasing Africa's production capacity, localizing natural resource transformation, and connecting the African market with the rest of the world. African countries, for their part, are working to enhance the business climate and stabilize currency rates, among other things, in order to attract and promote foreign investment.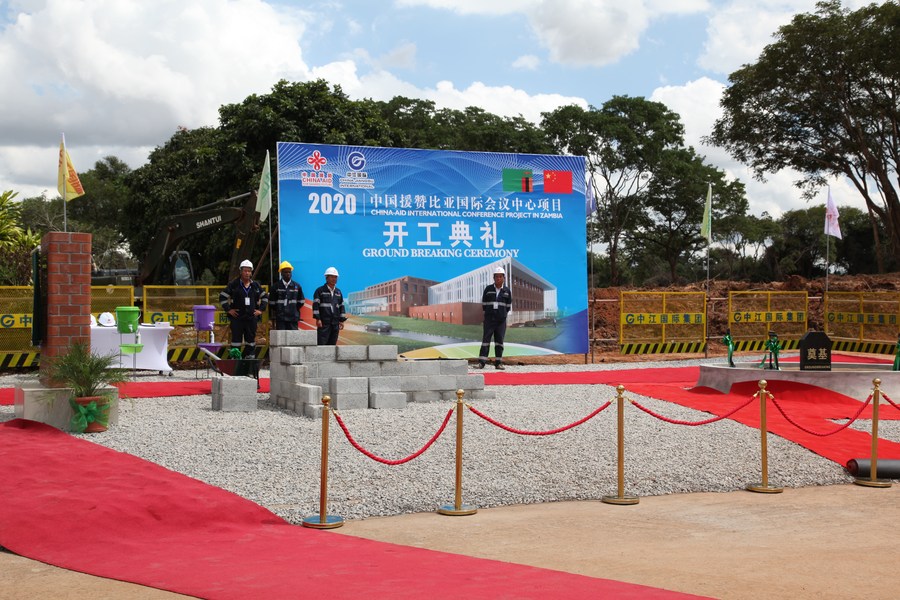 Sustainable development
China's investment and trade is based on win-win cooperation instead of being unilateral, which allows for sustainable development. China Railway Construction Corp. Ltd. (CRCC) was one of the first Chinese companies to enter Africa in the 1960s with the Tanzania-Zambia Railway. Through its infrastructure projects, such as the Abuja-Kaduna Railway in Nigeria, the company has shared design, standards, and technology with its African partners. Today, the value of its projects in Africa is about $70 billion, covering transportation, education and health care infrastructure. "This is a joint effort, which has contributed to the economic and social development of
African countries while realizing the growth of our own company," said Zhuang Shangbiao, President of CRCC.
For Wen Gang, Vice President of China Communications Construction Co., Sino-Africa cooperation must enter a new era, characterized by projects of higher quality and standards, sustainable development and benefits for the local population. "What is needed now is an innovation in the cooperation model," Wen said. Localization and tripartite cooperation are important factors in the future strategy.
On September 26, 2021, the Alliance of Chinese Business in Africa for Corporate Social Responsibilities was officially established during the China-Africa Economic and Trade Expo opening ceremony, as one of the measures of the eight initiatives of the 2018 Beijing Summit of the Forum on China-Africa Cooperation. The alliance consists of associations, organizations, and state-owned enterprises. More than 1,700 Chinese enterprises in Africa have joined, covering infrastructure, forestry, textiles, electronics, telecommunications, agriculture, and overseas industrial parks, among others. The alliance has conducted surveys and provided training to enhance their social responsibility.
The goal is clear: to encourage investment and the sharing of knowledge and technology in order to turn Africa's high-quality natural resources into high value-added goods that benefit Africans and generate job opportunities for African youth. Agne stated that "this e-conference can play a major role in discovering new instruments to stimulate Chinese enterprises to come to Africa and create possibilities for them to collaborate with their African counterparts." Cooperation 2.0, as Wen noted, is already on track, with innovation, people's welfare, and long-term development as the driving forces.