Economy Bounces Back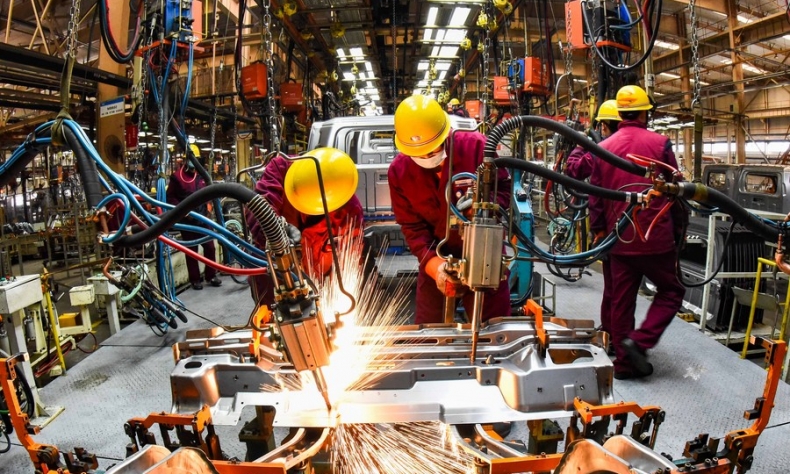 Although China's economy was unstable in the short term, the key fundamentals have not changed, and medium to long term outlook remains promising.
As COVID-19 continues raging in China in 2022, collective effort to improve epidemic control has been made. Meanwhile measures have been taken to prevent new infections, stabilize the economy, and promote the resumption of work and production in an orderly manner. The Chinese economy has consequently stabilized and bounced back.
Business recovery measures and policies
Pandemic prevention and control to protect life and health, and the resumption of work and production are both important to the national economy and people's livelihood. In May, the State Council held a national teleconference on stabilizing the economy and formulated 33 policies to support economic development. During the stage of regular pandemic prevention and control, Beijing, Shanghai and other cities have improved their science-based and targeted epidemic prevention measures, and updated relevant guidelines in a timely manner according to the changes in the epidemic situation. Meanwhile, policies were unveiled to help businesses resolve their difficulties and promote the resumption of production and major projects, to contribute to economic stabilization and recovery.
As the basis for stimulating market vitality and stabilizing the industrial chain and supply chain, small and micro enterprises are the main force in ensuring people's livelihood and creating employment. However, weak in withstanding risks, these enterprises are more affected by the pandemic, and face more prominent problems, such as tight cash flow and blocked logistics. To develop China's economy, it is necessary to ensure the stable operation of small and micro enterprises.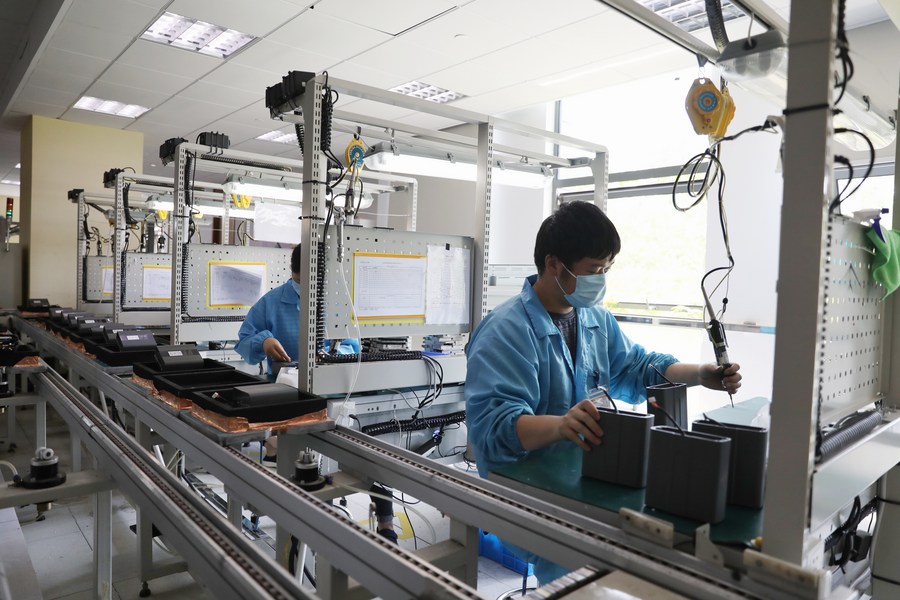 As a small enterprise, Ally International Construction Technology Consulting (Beijing) Co., Ltd. is mainly engaged in engineering surveys and design, urban landscaping, and cultural and artistic exchange activities. These businesses require investigation on the construction site and face-to-face negotiations with customers. "The pandemic this year greatly affected us. Due to pandemic prevention and control requirement, there were many occasions when we could not go out to conduct on-site inspections. Most of our projects had to be suspended, and the fund settlement was affected, making daily operations quite difficult. At the most difficult time, we did not have enough money in the account to pay for employees' social security," said Guo Jingjuan, the company's finance director. "Fortunately, the Beijing municipal government introduced policies to postpone the contributions to social security and housing provident funds. This timely policy saved us. We no longer worry about overdue fines and poor credit records due to delayed payments."
In response to the actual difficulties of enterprises, the Beijing municipal government has introduced measures and policies to reduce costs, expand financing, improve services, and explore markets. These include large-scale tax refunds, increased credit support, reduction or exemption of state-owned property rentals and utility fees, and deferral of social insurance premiums and contributions to housing provident funds. As a result, the operating costs of enterprises have been reduced, and the recovery of consumption accelerated.
Starting from July 1, in addition to small and micro catering enterprises, large and medium-sized catering enterprises are also eligible for the VAT credit refund policy. "Of our 17 stores, nearly half of them are medium-sized enterprises. Now they can also apply for a tax refund," said Wang Yong, financial manager of Beijing Huajia Yiyuan Catering Co., Ltd. The pandemic has made the company's operation, which mainly relies on dine-in services, face great difficulties in recent months. After the introduction of the new tax support policy, Wang immediately applied for VAT refunds for eligible stores. "Cash flow is the life-blood of any business, and the tax refund of more than RMB 2.4 million entered the company's account within a few working days," said Wang.
Since July 18, Beijing local government has issued RMB 100 million worth of coupons for catering and RMB 30 million worth coupons for suburban accommodation, which has greatly boosted the business of catering, culture, and leisure tourism. "Although the company still faces difficulties and challenges in operation, the favorable policies have helped us feel the support of the government. More importantly, they have strengthened our confidence. Now that business is resuming, the number of people dining at the restaurant has increased significantly. We are very optimistic about the future development of the industry," said Wang.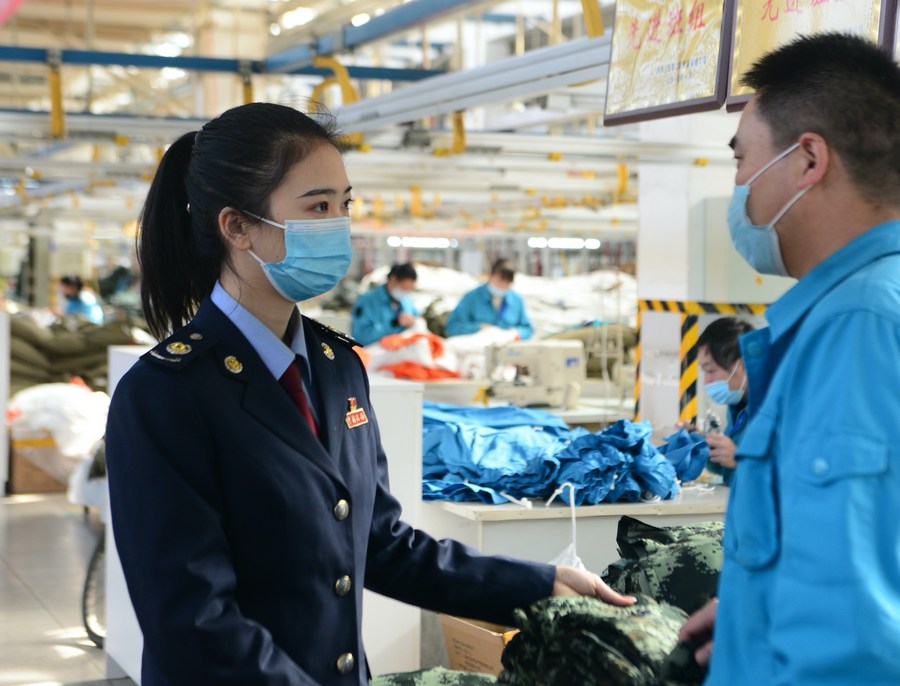 According to data released by the Ministry of Finance on July 14, China's tax rebates offset RMB 1.85 trillion in revenue in the first half of 2022. Beijing has so far provided over RMB 68 billion in tax rebates for enterprises, and 94.2 percent of the beneficiaries are small and micro enterprises. State-owned enterprises and institutions have reduced or exempted about RMB 8.08 billion in rentals for 55,500 small and micro businesses and self-employed individuals. A total of RMB 4.52 billion in financing has been issued to 684 enterprises.
Optimistic about China's market
With the resumption of work and production, Merck China's disposable product manufacturing base in Wuxi National Hi-tech District, Jiangsu Province is busy running again. In April, the German company announced that it would invest an additional 100 million euros in the base to increase the manufacture of disposable biopharmaceutical products. In addition, Merck will launch a project in the field of electronic technology in Zhangjiagang, investing in the production of high-end semiconductor materials. It is expected to invest at least 130 million euros in its electronic technology business in China by 2025.
According to the latest data from the Ministry of Commerce, from January to May this year, China's actual use of foreign capital was US $87.77 billion, a year-on-year increase of 22.6 percent, and the actual foreign investment in major projects with contracted foreign capital of more than US $100 million was US $47.68 billion, a year-on-year increase of 40.3 percent.
Located in Beijing Economic-Technological Development Area, SMC (China) Co., Ltd. is a Japanese-owned company, mainly engaged in research & development and manufacture of pneumatic components. At the company's No.2 factory, which manufactures pneumatic components using large-scale automation equipment, employees are busy processing and assembling various parts. According to general manager Ma Qinghai, with the orderly implementation of pandemic prevention and control measures, all workers of the company have returned to their posts, and all production lines are operational. The company's output value increased by 40 percent year-on-year in the first quarter of this year. At the beginning of the second quarter, domestic and foreign markets were still in short supply. However, due to the pandemic resurgence, more than 100 suppliers in various Chinese provinces and cities were affected to some extent, which has a considerable impact on SMC's supply chain.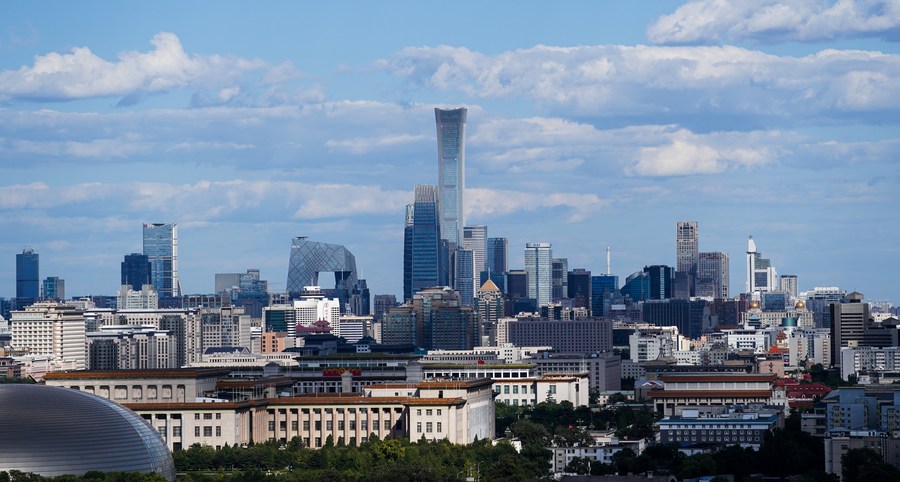 "There were cases in multiple regions, especially in Shanghai in April. Local warehouses were unable to deliver goods, suppliers in the Yangtze River Delta region suspended production, logistics were blocked, the delivery of a large number of orders were delayed, and the supply chain was affected. In order to ensure production, Ma said his company had stocked a large amount of materials in advance, but the temporary warehouse near the factory was too small to store them. "In May, there was a resurgence in Beijing, and nearly 600 employees were unable to work," He recalled.
"We were caught off guard by so many difficulties, and had to turn to the government for help," said Ma. A response was quickly received. SMC had already been included in the list of essential industrial enterprises. This means its factory could remain partially operational during the pandemic. Local authorities also helped SMC to smooth out logistics, speed up customs clearance, and coordinate warehouses.
"Local authorities helped us find a new warehouse of more than 4,000 square meters in just three days, and gave us a rent subsidy, which really solved our urgent needs," Ma said. Each employee also received a pandemic subsidy of RMB 300. "Such timely policy support and real monetary support have given foreign companies great confidence. We see that China has a stable economic and social environment, complete industrial and supply chains, and a super-large market advantage. For foreign companies, the Chinese market still has huge potential and space for development," said Ma.
As Sheng Qiuping, vice minister of commerce, said, "In the long run, the fundamentals of China's economic development continue to improve, the advantages of comprehensive investment attraction are still outstanding, and China's open and huge market will provide more opportunities for the development of enterprises from all over the world."
Impressive economic data
The recently released 2022 China economic biannual report shows the resilience of Chinese economy: production and supply have gradually recovered, household consumption has risen moderately, prices have generally stayed stable, employment and livelihood have been guaranteed, import and export have grown rapidly, and foreign investment has grown at a double-digit rate. In the first half of 2022, China's GDP reached RMB 56.26 trillion, a year-on-year increase of 2.5 percent, and 6.54 million new jobs were created.
Denis Depoux, global managing director of Roland Berger, an international consulting firm, has always been optimistic about China's economy. According to him, although China's economy was unstable in the short term, the key fundamentals have not changed, and medium to long term outlook remains promising. Driven by industrial modernization and low-carbon development, new competitiveness is being formed rapidly. For most multinational companies, China remains an attractive market, an advantageous industrial cluster, and an efficient innovation center.
Matthias Heinzel, a member of the executive board and CEO of the life science business of Merck, said that investing in Wuxi is an important strategy for Merck to expand its global presence, and it also demonstrates the group's confidence in Wuxi's and China's development prospects. As long as the Chinese market continues to open up, its investment confidence will continue to rise, said Heinzel.