Exceeding Expectations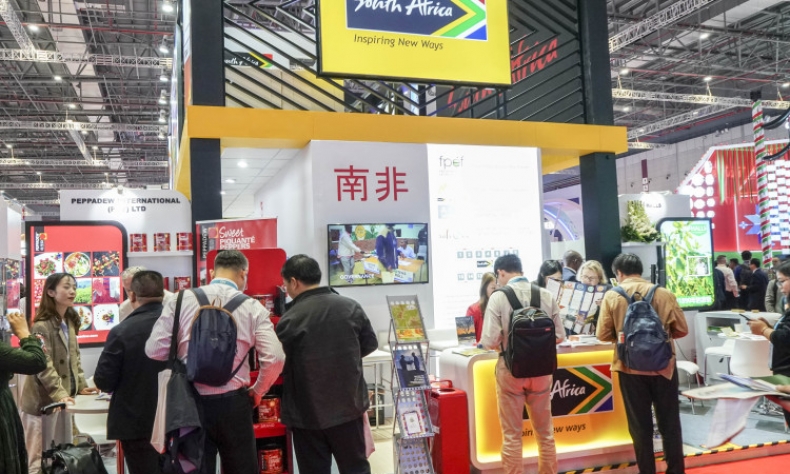 South Africa's economic growth beats forecasts as trade with China surges.
Despite the negative impact of the COVID-19 pandemic, China's economic growth remained stable in 2022, which will benefit China-Africa economic cooperation this year. China's GDP growth reached 3 percent year on year in 2022, the National Bureau of Statistics said on 16 January.
To keep the country's economic development on the right track and set the priorities for economic work in 2023, the annual Central Economic Work Conference was held in Beijing, China's capital, on 15-16 December 2022. Coming at a time when the world's second-largest economy is making a greater contribution to global growth, this meeting has injected impetus to China's own growth, as well as its economic and trade cooperation with other countries, especially African countries.
Stability in China's economic development has contributed to the country's economic relations with African countries. Recent economic data released by Statistics South Africa indicates that South Africa's economy grew by 1.6 percent in the third quarter ending September 2022, beating forecasts. The agricultural sector saw the largest expansion with 19-percent growth while significant uptick in transportation, construction and mining also contributed to the overall growth. Increased activity was also recorded in finance, real estate and business services sectors, while manufacturing saw an expansion of 1.5 percent.
From September 2021 to September 2022, the balance of trade shifted in South Africa's favour. South Africa is China's largest trading partner on the continent as imports from China grew by 11.4 percent and the growth rate of exports to China almost doubled to 48.3 percent. The trade consisted of mainly imports of finished goods from China and exports of precious minerals and resources from South Africa.
The timing of the inaugural South Africa International Industrial Expo, held in Johannesburg from 5 to 7 December, could not have been better. It was an opportune moment to create a greater awareness of the quantum leap China has made in the hi-tech and heavy machinery industries. By sharing it with South Africa, it will further deepen the understanding of the strategic and comprehensive relations between the two countries.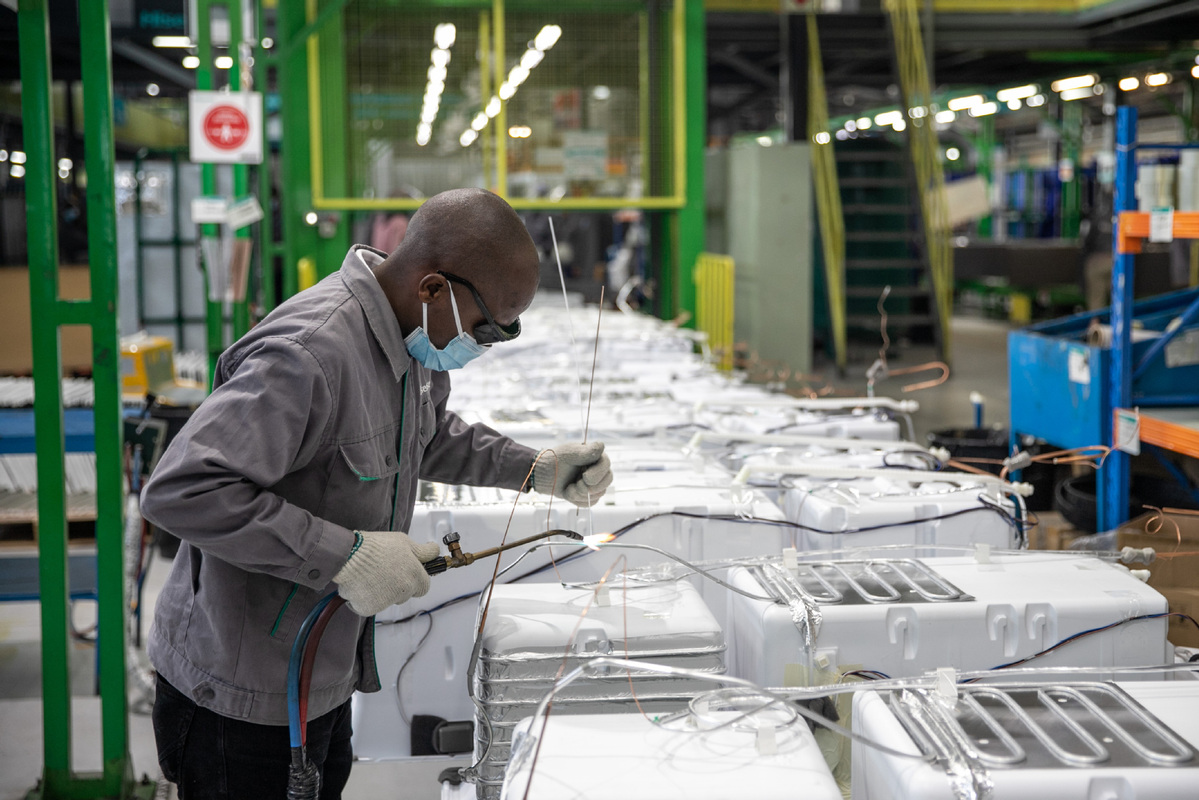 New links
Recognising the better-than-expected economic performance of South Africa as a sign of recovery, Wenyan Fa, general manager of Golden Bridge Expo, the host of this inaugural event, said the aim was to forge new links with South African businesses. In a further boost of confidence in the economic and commercial relations between the two countries, a permanent showroom will be established at the warehouse of Golden Bridge after the three-day event. These measures will ensure that interested businesses will receive up-to-date and reliable information and assurances of the authenticity of the businesses, and speed up delivery and transaction time.
The expo attracted participation of over 70 companies in sectors such as agricultural machinery, automobile, construction and decoration, industrial and construction machinery, hardware and tools, health and medicine, and power generation, among others. The hiring of young South Africans to staff the stands not only helped to create temporary employment for the youth, but also gave them direct exposure to the opportunities that Chinese companies are able to provide. Chinese company representatives holding meetings on zoom was a demonstration of a cost-effective use of technology.
George Onatu, an engineering lecturer at the University of Johannesburg, participated with his colleagues and students to witness the commercial and business aspects of engineering. In a discussion with a student who approached him, he commended her for the self-confidence she had and said that's the attitude and mindset young Africans should embrace as it bodes well for Africa's progress.
Employment figures that plummeted during the COVID-19 pandemic are showing signs of recovery and stability, especially in the travel, tourism and hospitality sectors, which had felt the full brunt of the strict measures introduced to contain the spread of COVID-19 virus. As travel starts to return to normal and the recovery of the tourism sector gathers momentum, conferences, meetings and events are also moving from online to hybrid modes that combine physical attendance with online.
Exciting new developments and innovations are already in the pipeline as virtual reality and artificial intelligence platforms make their presence felt. The digital nomad is also a concept being explored by countries, which involves granting special long-stay visas to those working remotely through the use of technology.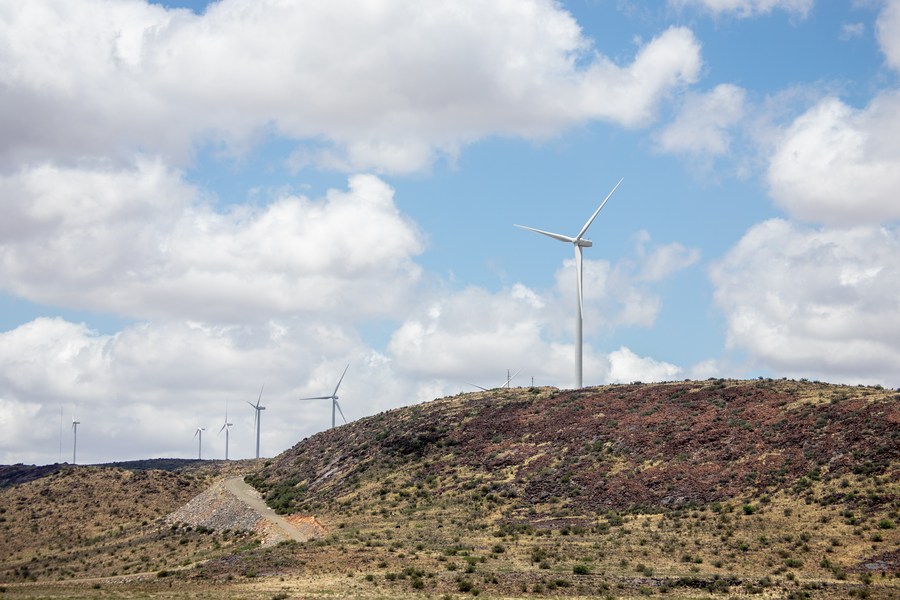 Pivotal role
The reconfiguring of value chains is enticing better, effective and vigorous management of supply chains, and new energy sources are gaining importance amid growing focus on environmental protection. South Africa's capacity to advance green hydrogen to redirect its energy mix and resolve its current electricity crisis will unlock the country's untold potential.
Africa's development and its demographic dividend – 70 percent of the population is under the age of 30 – place the continent in pole position to usher the globe into a new era. South Africa's role is pivotal in this change, as it awakens to the potential and energy of a giant continent of 1.3 billion people endowed with fertile land and rich biodiversity.
Furthermore, the imminent expansion of BRICS, the establishment and consolidation of the Forum on China-Africa Cooperation and the infrastructure and logistics projects of the Belt and Road Initiative will accelerate the proactive integration and union of Africans.