Fad, Friend… or Foe?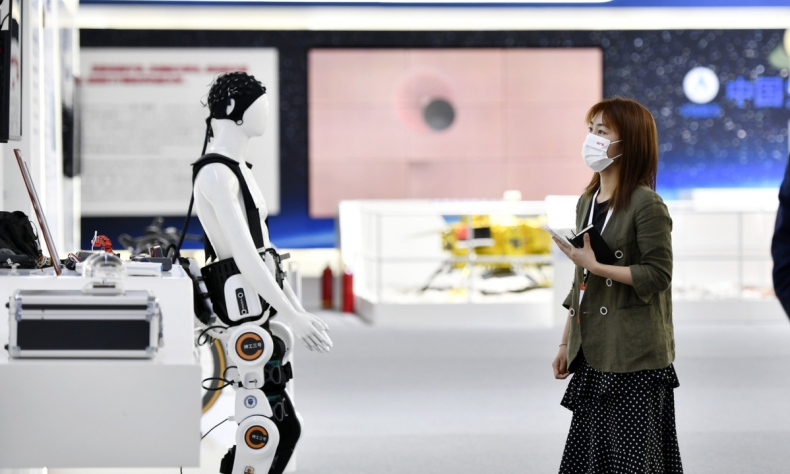 The challenges encountered by the art industry in applying AI will undoubtedly provide food for thought for other industries and society at large. As the AI era continues to unfold, we must all roll with the changes.
Luna Fu works as a game concept artist in Guangzhou, capital of Guangdong Province, creating the initial visual representation of games by conducting photographic research and using skills like sketching, digital painting and 3D modeling. In her spare time, she uploads her drawing process and daily ongoings to Bilibili, a popular Chinese online video-sharing platform mainly targeting Gen Zs.
On March 21, Fu released a video titled The Current Status of AI Utilization in Game Companies, demonstrating the process of using artificial intelligence (AI) in art. To her surprise, unlike her previous videos which had only gathered a few thousand views, this video swiftly racked up over 410,000 views, striking a chord with netizens and sparking heated debate about the influence of AI on society.
Over the past few months, the evolution of AI has seemingly shifted gears, leading the world to contemplate the nightmare (or dream) scenario it might create. China's youth have been keeping a close watch on the latest AI-related news and have been scouring the Internet to access tutorials on the use of related software.
As Chinese youth progressively deepen their understanding and applications of AI, they also wonder whether the technology is a blessing or a curse for their careers. The comments section of Luna's video lists opinions across the spectrum, ranging from endorsing AI's potential in enhancing work efficiency to concerns over companies laying off staff as a result.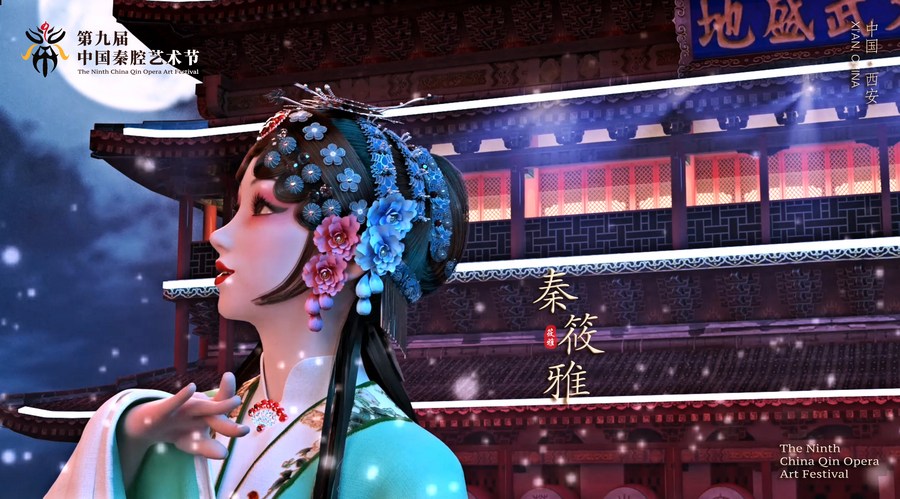 An art revolution?
AI painting is a form of generative AI (GAI) that involves simulating human painting techniques, styles and thought processes via algorithms and models, enabling computers to generate artistic images or artworks. AI drawing software such as Midjourney, DALL.E and Stable Diffusion have gained immense popularity among users for their text-to-image method, which has dramatically lowered the threshold of artistic creation.
"AI provides infinite possibilities for creation. For example, if I suddenly feel inspired, even if I cannot draw, I can use AI to help me create something. AI has enriched everyone's expression, enabling us to go beyond words," Fu told Beijing Review.
In addition to digital painting, AI has also been applied to create virtual reality, videogames, films, advertisements, etc. And AI-based art generators have been commanding more and more attention for their ability to improve the efficiency of art production and reduce costs.
In the online gaming industry, for instance, AI helps streamline the creation of visuals. Following the specifications provided by the client, the designer creates, drafts and utilizes AI to quickly generate an extensive range of design alternatives. However, given the limitations of AI in addressing unique demands, it is still the designer's responsibility to refine and adjust the selected AI-generated designs using their professional skillset. Through repeated human-AI collaboration, the final products then emerge with exemplary precision and sophistication.
Fu pointed out that her company relies on the technology to refine 80 percent of their sketches. Subsequently, the time required to complete a drawing has been halved, from six to just three days.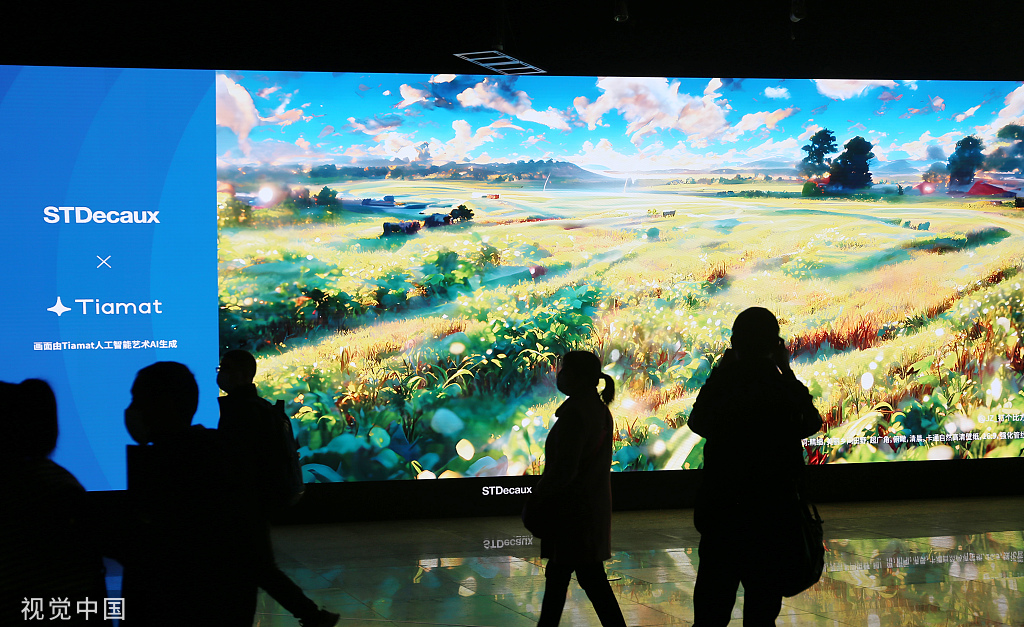 Pandora's box?
While hailing the enhanced efficiency brought by AI, people are also becoming increasingly concerned about the possibility of losing their jobs to this tech.
Not that long ago, painters, who execute creative work with their imagination, were still thought to be immune to being replaced by AI. In an almost ironic twist, it now appears that they are among the first batch of professionals who might be out of a job because of the technology.
"Simply being in the top 10 percent of a particular industry was almost like a guarantee for success in the past. However, in the AI era, it may be just those in the top one percent who will be able to survive in this highly competitive environment," screenwriter Zhang Xiaobei said at a salon hosted by Sanlian Lifeweek magazine on April 16.
Zhang also worried that as AI takes over artists' jobs, young designers may be deprived of valuable opportunities to hone their skills and gain invaluable experience. He noted that "no famous designer is born a top talent and each and every one must start from scratch and slowly but surely build a solid foundation."
The dawn of AI painting has also led to an ethical crisis in the copyright field. AI painting is essentially machine learning, which requires using the image datasets of existing artworks for training without the original creators' permission. While AI-based images may not be downright copies of existing works, they do draw inspiration from the latter, making it difficult to pinpoint plagiarism. Protecting their work is one reason why original creators are revolting against AI art.
When it comes to illegal activities related to AI in China, the question becomes: Who should be held accountable? Lu Haijun, a law professor at the University of International Business and Economics, told Beijing Review that if a user were to employ AI to generate content constituting plagiarism or copyright infringement, the user should bear direct responsibility. However, AI companies should be held accountable for their algorithms and products. In the event AI technology generates content that violates the law or harms national security, the tech-issuing companies should bear responsibility.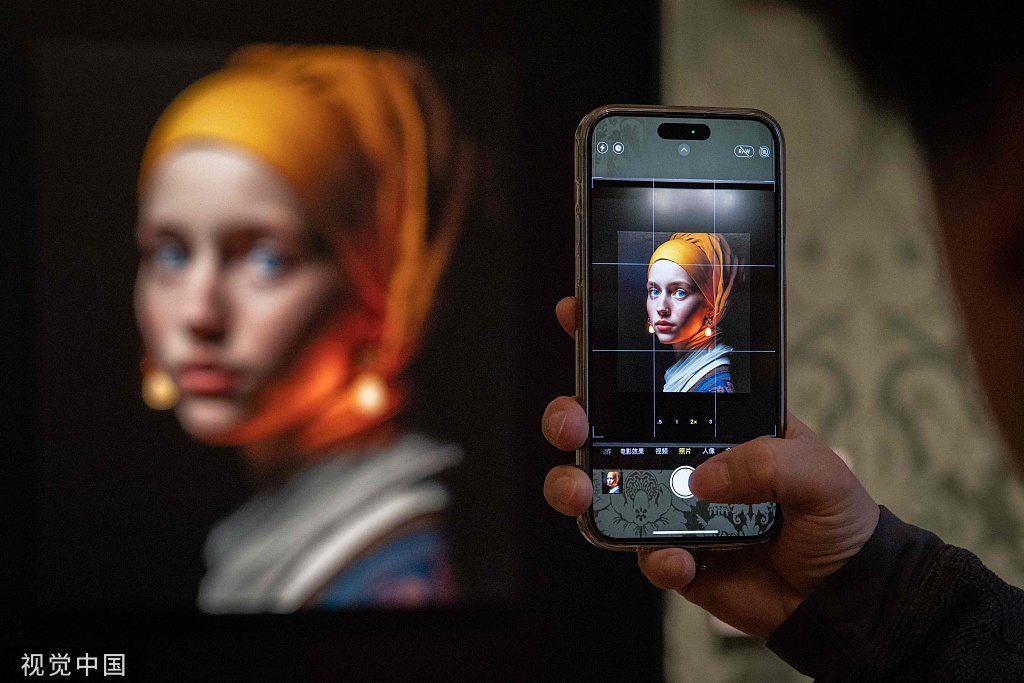 To promote the healthy development and standardized application of GAI, the Cyberspace Administration of China (CAC) released draft regulations on the management of GAI services to solicit suggestions from the public on April 11. The document includes provisions to prevent discrimination, respect intellectual property rights and protect personal privacy; it also requires companies to submit a security assessment to the CAC before providing services to the public. This marked the first time China had issued regulatory policies for the rapidly growing GAI industry.
Aside from that, the national governance of GAI requires multi-departmental cooperation in the civil, criminal and administrative areas. This is crucial as infringement and criminal activity in the AI era can prove more complex, concealed and transnational than ever before, Lu added.
For the time being, artists do not need to overly worry about being replaced by AI, according to Alvin Gu, a user interface designer. "It takes artists years to hone and perfect their ability to express their emotions, values and life experiences in unique ways. Their creations depict specific historical and cultural contexts, convey intricate emotions and aesthetic tastes, and carry profound significance that is presently unattainable for AI-generated art," Gu said.
But whichever way society looks at it, GAI is painting the future of art in new, astonishing ways.
The challenges encountered by the art industry in applying AI will undoubtedly provide food for thought for other industries and society at large. As the AI era continues to unfold, we must all roll with the changes.