Food Security Calls for Global Cooperation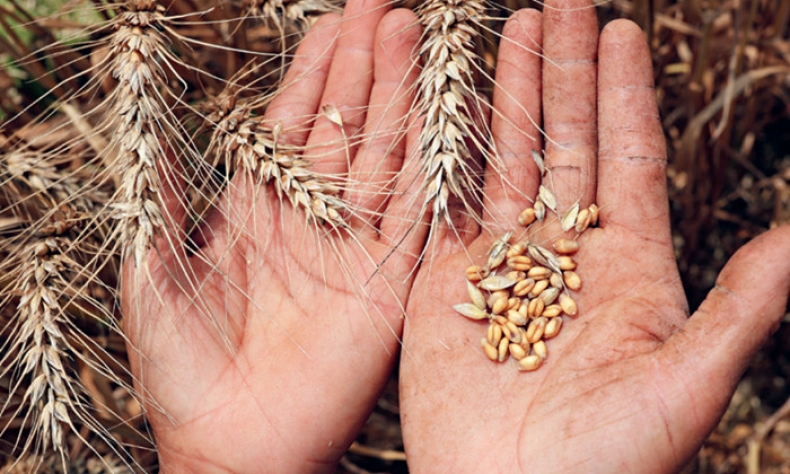 Both parties involved in the military conflict and the countries imposing economic sanctions should take actions out of humanitarian concerns to keep the global supply chains unblocked for agricultural products and the materials needed in agricultural production.
"The food crisis that has gripped global attention since the start of this year actually emerged back in May 2020. The Russia-Ukraine conflict is an accelerator of this crisis," said Cheng Guoqiang, a professor with the School of Agricultural Economics and Rural Development, Renmin University of China.
According to the Food and Agriculture Organization of the United Nations (FAO), the prices of wheat, grains in general, and vegetable oil on the international market soared by 56, 30, and 45 percent respectively compared with May 2021. The 2022 Global Report on Food Crises predicts that 42 countries and territories – home to between 179 and 181 million people – will be in crisis or worse this year.
Confronted with this grim reality, Dr. Cheng is calling for cooperation among the international community for global governance in food security. He believes that China's experience in this regard can be of value to other developing countries.
Multiple Causes
"The message disseminated by certain Western media outlets, including those of the U.S., is that the Russia-Ukraine conflict is the main culprit for the global food crisis. This is the trick of passing the buck often played in the U.S.," said Dr. Cheng.
Simply put, a food crisis is a situation in which people have no access to or cannot afford the food needed for basic living needs. During such crises in the 1970s and 1980s, natural disasters caused grain shortages, and the people affected simply had no access to food. But the food crises afterwards are mostly about affordability. "During recent years in particular, the growing enthusiasm for bioenergy and financialization of the food commodity market has led to unusual fluctuations in food prices at higher frequencies and with greater intensity, to the point of elevating prices beyond the reach of many low-income countries," Dr. Cheng added.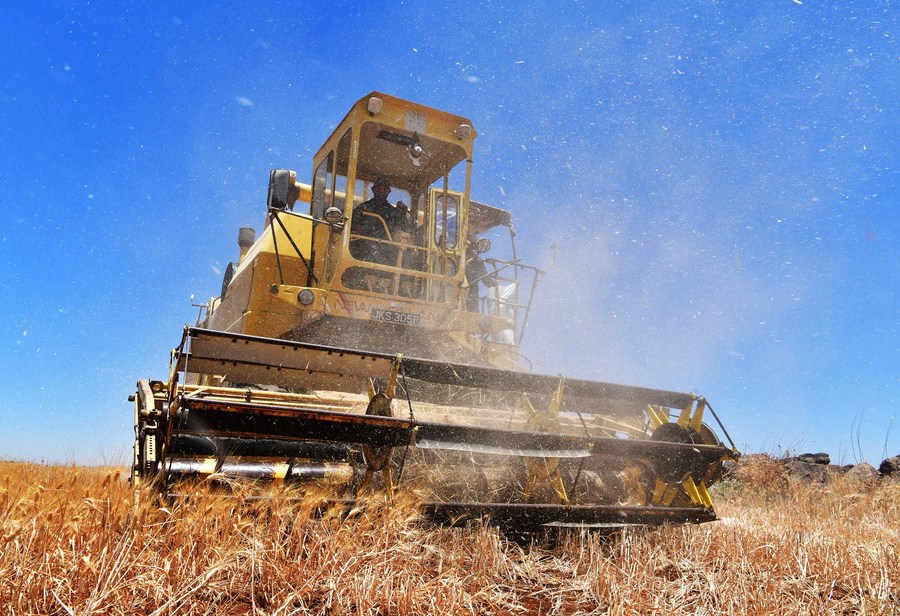 As for the causes of the current food crisis, he cited the COVID-19 pandemic and increasing liquidity of the U.S. dollar as key reasons. In March 2020, the U.S. Federal Reserve launched a new round of quantitative easing, pushing domestic inflation to a 30-year high and triggering off a steady rise in global prices of oil, grains, and other major commodities. The Russia-Ukraine conflict ushered the food crisis into the second stage. The two countries are both major grain producers and exporters, so the clash between them disrupted the global supply chain. And the sanctions piled on Russia by the West caused further chaos on the international food market. According to data gathered by the FAO, about 50 countries in the world, mostly in Africa, the Middle East, and South Asia, depend on grains produced in Russia and Ukraine. The military conflict has forced them to look for other sources of imports.
Russia is also a major producer of fertilizers. The conflict with Ukraine and consequent economic sanctions have had a remarkable impact on the global supply and prices of fertilizers, which may, technically, result in a 30-50 percent reduction in grain output, further complicating the food security situation globally, Dr. Cheng added. To make things worse, due to climate factors such as draughts in major food producers like France, India, and the U.S., global wheat output is seeing greater uncertainties this year. Dr. Cheng hence warned that under the dual impact of higher prices and lower yields, the current food crisis may get worse and grind on till the end of 2023.
As a result of this expectation, many exporters of grain and other agricultural products have introduced restrictions on food export to bolster their food reserves and prioritize domestic needs. By the end of May, such restrictions have been announced by more than 20 countries including India.
Ensuring Self-Reliance
The 1.4 billion Chinese people consume 700,000 tons of grain, 98,000 tons of cooking oil, 1.92 million tons of vegetables, and 230,000 tons of meat every day. Amid the intensifying global food crisis, food security has become an issue of greater concern in China. In 2013, the country introduced a food security policy of ensuring basic self-sufficiency of grain and absolute security of staple food. In the words of President Xi Jinping, "China's food supply should be kept firmly in the hands of Chinese people."
Last year, China's total grain output reached 682.85 million tons, increasing by 2 percent over 2020 and 15.82 percent over 2012, marking a good harvest for the 18th year in a row.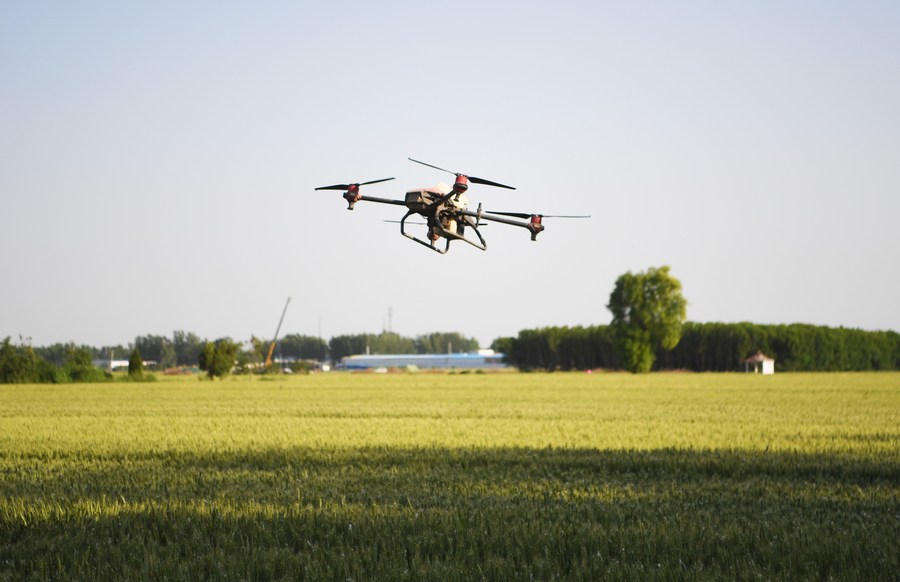 As China enters a new development phase, it has adopted a broader food security vision while working to ensure grain supply. President Xi has stressed that in addition to meeting its people's demand for grains, China should ensure a sufficient supply of other foods, including meat, vegetables, fruits, and seafood. "None of them can be left out," he said.
At present China meets 95 percent of its own need for grains and the entirety of its needs for staple food. Its agricultural products are predominantly home-grown, with imports seen as a supplement. According to the whitepaper Food Security in China published in 2019, of China's food imports between 2001 and 2018, 75.4 percent were soybeans and less than 6 percent were rice and wheat. Imported corn and soybeans are primarily used in the production of cooking oil and animal feed. "China's demand for these products is a boost for agricultural development in regions like South America," Dr. Cheng said.
In the years to come, China will adhere to the broader food security vision. It will continue to keep the area utilized for farming above the baseline of 120 million hectares, take a holistic approach to managing agricultural resources, and improve agricultural infrastructure in accordance with market demands and local conditions to promote balanced, sustained agricultural development. Scientific and technological advances will play a key role in achieving this goal. "The fundamental guarantee for national food security is innovation in agricultural technology and a strong overall agricultural production capacity," said Dr. Cheng.
Global Action
As a government advisor for food security policies, Dr. Cheng has studied global food security governance. In his view, developing countries are the main victims of global food crises. "Any disruption of the global food market would plunge many developing countries into food shortages." The causes are plenty, but he highlighted the spillover effect of the high agricultural subsidies in developed countries. "With such subsidies, developed countries raise the income of their farmers, and what's more, flood the global market with low-priced farm products, distorting the international food trade. As a result, developing countries have been relying heavily on the global market for food supplies for a long time, made insufficient investment in domestic production, and failed to establish a strong agricultural production system," Dr. Cheng explained. This is why wild swings in global food prices can sweep many developing countries into food security crises, he said.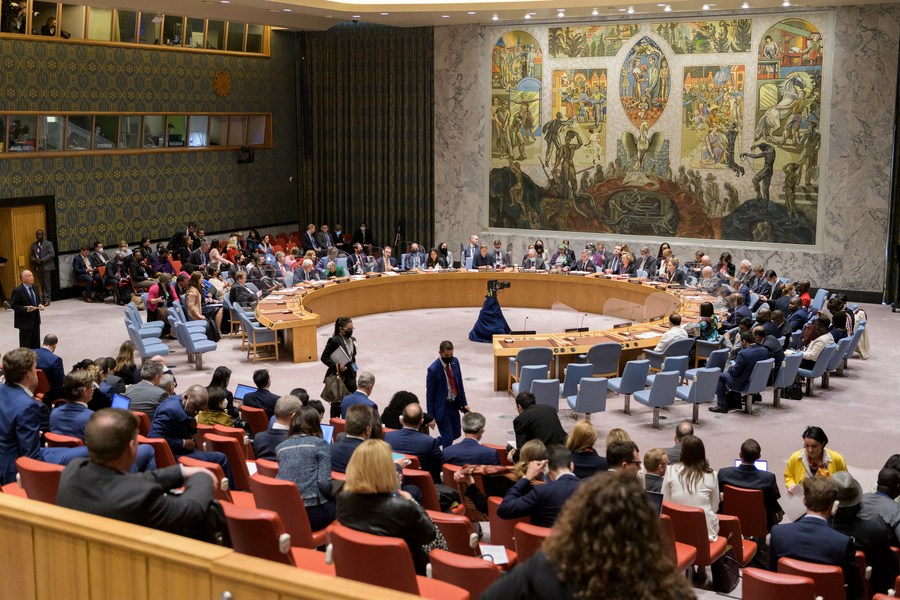 To improve global food security governance, Dr. Cheng gave the following suggestions.
First, developed countries must take on their responsibilities by slashing agricultural subsidies that distort global trade, hence creating an international environment conducive to fair agricultural trade. Meanwhile, limits should be placed on the use of agricultural resources in energy production, with a ban imposed on the use of grains for generation of bioenergy.
Second, developing countries should pay more attention to strategic investment in agriculture to build up their food production capacity and improve their infrastructure for food storage and transport. Self-reliance is key to food security for any country, and is the reason why China is able to feed its large population.
Third, the international community needs to make rules to combat speculation on grains and other agricultural products, and work together to maintain price stability in the global food market.
Facing an evolving food crisis, the world needs closer cooperation, and major food producers and exporters have special responsibilities to fulfill at this moment, Dr. Cheng said. They should scrap all restrictive export policies to maintain smooth international food trade. Both parties involved in the military conflict and the countries imposing economic sanctions should take actions out of humanitarian concerns to keep the global supply chains unblocked for agricultural products and the materials needed in agricultural production, so that global food production, trade, and transport can be put back on track at the earliest. Only through global cooperation can we keep in check the ongoing food crisis and ensure food security for the world's population.