For Better Protection of Elephants, China Can Learn from Kenya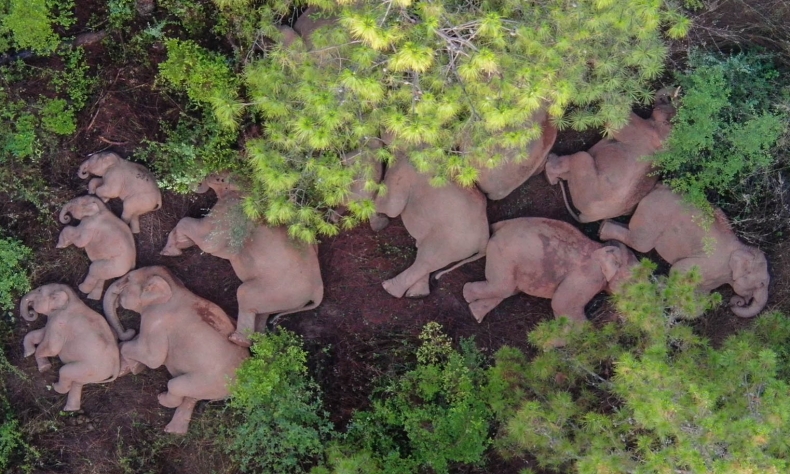 Whether in Kenya or China, and African elephants or Asian elephants, the community-based elephant protection strategy can not only make the National Park a paradise for elephants to live and reproduce, but also promote the people's connection between China and Kenya and other African countries through elephant protection cooperation.
Over the past few months, with the northward migration of Asian elephants in Yunnan Province, China, Asian elephants have attracted the attention of the international community, and the voice for the establishment of Asian Elephant National Park is rising. With the promotion and establishment of national parks all over the world, especially in the vast African countries with rich biodiversity resources, well preserved ecological environment and traditional knowledge, a lot of experience worthy of reference has been formed.
Kenya is one of the countries in Africa with a large number of elephants. At present, the number of elephants remains at about 35,000. Elephants inhabit nearly a fifth of Kenya land area, nearly half of which are in national parks and reserves. In recent years, the conflict between human and elephant is becoming a major threat to elephant protection, which has brought new challenges to elephant protection and management in Kenya. In this context, some national parks and reserves began to focus on the traditional knowledge related to elephants of local peoples, and integrate the community-based protection for elephant into policies and actions.
Taking Samburu region in northern Kenya as an example, two national nature reserves, Samburu and Buffalo Spring, have been established for elephant protection. These two national nature reserves cover an area of about 330 square kilometers, and about 750 elephants live in the reserves. The number of elephants in the reserve is constantly changing because these elephants migrate freely and often outside the reserve. Samburu people mainly engaged in animal husbandry live here. Their livestock grazing land and elephant habitat overlap each other. Therefore, the competition for water, land and other natural resources has caused long-term and periodic conflicts between people and elephants.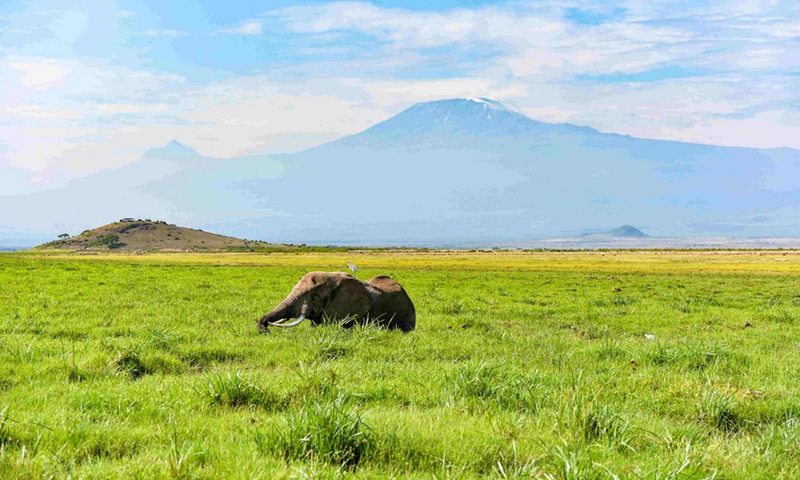 At the same time, Samburu people also have rich traditional knowledge related to elephants in the long-term symbiotic environment with elephants. Today, this traditional knowledge has become the basis for solving the human-elephant conflict and protecting elephants in Samburu area, and further integrated into the elephant protection strategies and measures of the local reserve, making elephant protection a joint action of the reserve and surrounding communities. It includes the following three aspects:
First, the traditional knowledge related to elephants is investigated in detail, including myths and legends, totem beliefs, livelihood technologies and customary laws. In the myths and legends of Samburu people, elephants are regarded as ancient "relatives" of human beings, because elephants have many similarities with human beings, such as elephant trunk like human arms, skin like human skin, breast like women, etc.; at the same time, elephants used to live in Samburu people's homes and work with women. These myths and legends reflect the close relationship between local people and elephants, which makes elephants respected by Samburu people; in totem belief, elephants are the totems of some tribes of Samburu people, they worship elephants, so they protect elephants in real life; in the livelihood technology, Samburu people can obtain water resources more easily according to the water caves dug by elephants, dams built and roads to water sources trampled by elephants; in customary law, Samburu people believe that elephants will only kill those cursed by their elders, so humans should not seek revenge from elephants for their death.
Secondly, integrate traditional knowledge into measures to protect elephants. In Samburu myths and legends, elephants and women have a special close relationship, so the local reserve applies this traditional ecological culture to the protection action of tracking the migration path of elephants. The conservation area first explained the importance of radio collar tracking to elephant protection to women, so that they were interested in elephant research. Subsequently, the reserve organized women in Samburu community to learn to use radio collars to track elephants, so as to study their migration and understand the living habits of elephants.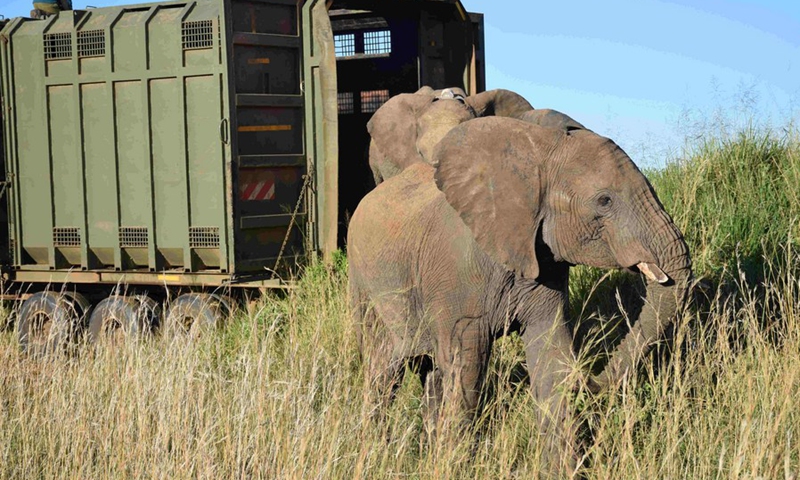 The reserve also connects the radio collars worn around the elephant's neck with the traditional necklaces of Samburu women, allowing women to decorate the radio collars of the tracked elephants with their unique skills, patterns and patterns of making traditional necklaces, so as to enhance the feelings between women and the elephants tracked by themselves, they are proud to decorate an elephant with their own beads. In addition, the reserve also found that the close relationship between Samburu people and wild animals is also reflected in their tribal structure. Samburu people will divide different tribes according to different wild animals, one of which is elephant tribe. Elephants are the totem of these tribes. These tribes respect and worship elephants in their daily life, and form a taboo against killing or eating elephants.
Third, carry out elephant protection education based on traditional knowledge. The reserve is aware of the need to assist Samburu community in educating the young generation of traditional knowledge. When designing the elephant protection plan, the reserve adopts the strategy of integrating the traditional knowledge about elephants into the modern education system. In the conservation program, the stories and customs of Samburu people's traditional knowledge are incorporated into wildlife education focusing on schools and local villages, and teachers' guides are formed and popularized in schools. In addition, the reserve also produced publicity books on the traditional knowledge of Samburu people's beliefs, legends and myths about elephants, which were distributed in local schools and communities.
In China, elephants mainly live in south Yunnan province where is also home to many ethnic minorities. All ethnic groups have been living together with elephants for a long time in history, forming traditional ecological culture and knowledge about elephants. Therefore, in the future, we should attach great importance to ecological culture and knowledge of ethnic groups, learn from Kenya's experience, and incorporate ecological culture and knowledge into the planning and measures of the National Park.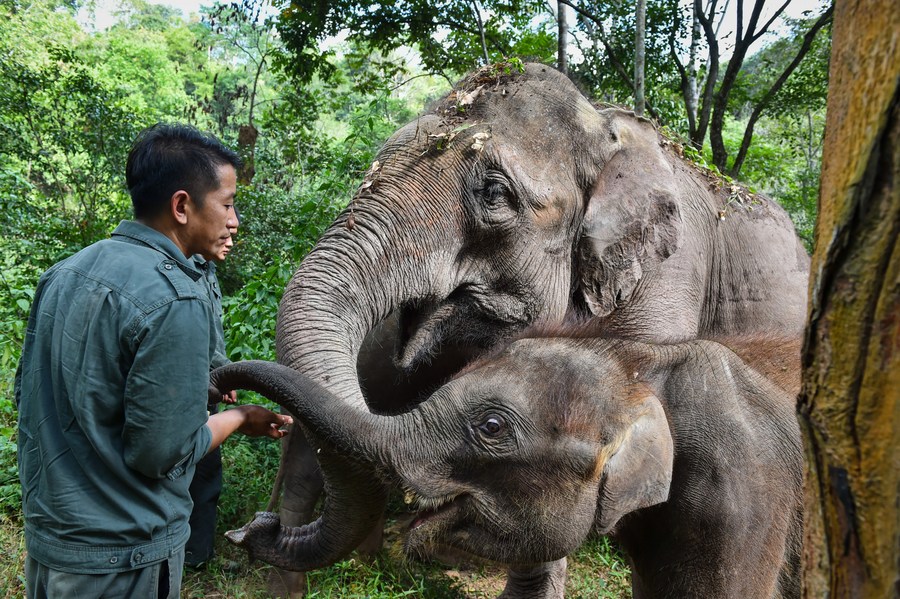 First of all, we should further sort out and inherit the traditional ecological culture and knowledge related to elephants of all ethnic groups in Yunnan, and explore the ecological wisdom of elephant protection. According to the records of the Western Han Dynasty's historical records – Biographies of Dawan, there was an "Elephant Riding Country" established by the ancestors of ethnic minorities at that time in Yunnan, where local people were good at riding elephants. The Lancang River flowing through Yunnan was called "Nan Lan Zhang" by the Dai people in ancient times, which means "the river where millions of elephants breed". In Dai people's traditional myth, elephants hold the sky with their trunks and the earth with their four feet. Therefore, heaven and earth are fixed. In Xishuangbanna of south Yunnan, people of all ethnic groups regard elephants as a symbol of good luck, with the traditional musical instrument of elephant foot drum, as well as traditional brocade patterns of "hundred elephants worship Buddha" and "golden elephants carry flowers".
Secondly, ecological culture and knowledge are not invariable. We should promote the formation and development of ecological culture and knowledge related to elephants on the basis of traditional ecological culture. The purpose of this ecological culture is to realize the harmonious coexistence between man and elephant under the concept of ecological civilization. In the future, Asian Elephant National Park should follow and closely follow this purpose and integrate ecological culture into the design scheme and construction strategy of the whole park. At the same time, this ecological culture will be deeply rooted in the hearts of the people, so that the local people of all ethnic groups can actively participate in the research and elephant protection, and take the National Park as the core and platform to form a model for the government, protected areas and people to jointly protect elephants.
Third, we should carry out education of traditional knowledge related to elephants to make the protection of elephants a national action. At the same time, in the context of the United Nations Convention on biological diversity, we will contribute to global biodiversity conservation by building an Asian Elephant National Park that respects ecological culture.
Fourth, through the protection of elephant, the flagship species, China should cooperate with African countries. China can provide financial and technical support for elephant protection in African countries and make elephant protection a symbol of the green Silk Road and ecological civilization.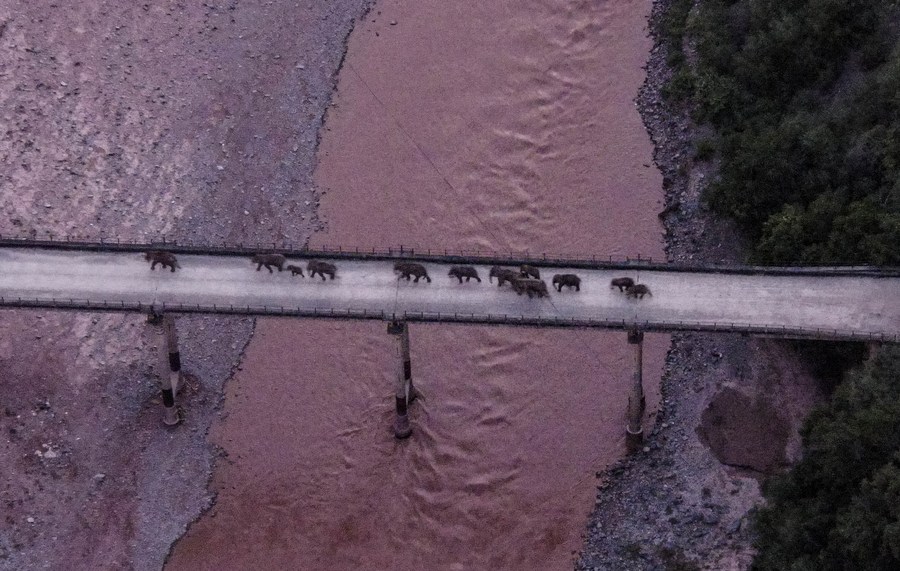 On August 9, three days before the World Elephant Day, under human guidance, those elephants in Yunnan who moved north finally returned to their traditional habitat to the south. After the 17-month Northern Expedition of elephants, we can think about how to establish a long-term mechanism for harmonious coexistence between humans and elephants, in particular, how to establish an Asian Elephant National Park in areas with diverse ethnic peoples and numerous villages. At the same time, in the world, whether in Kenya or China, and African elephants or Asian elephants, the community-based elephant protection strategy can not only make the National Park a paradise for elephants, but also promote the people's connection between China and Kenya and other African countries through elephant protection cooperation, this can contribute to the global ecological civilization and Building a Shared Future for All Life on Earth, which is the theme of the COP 15 to the Convention on Biological Diversity held in Kunming, China this year.
Yin Lun is Professor of Southwest Forestry University, China.
Misiani Zachary works for Ministry of Environment and Forestry, Republic of Kenya.