Forced Decoupling of the Chinese and Indian Economies Hurts Indian Customers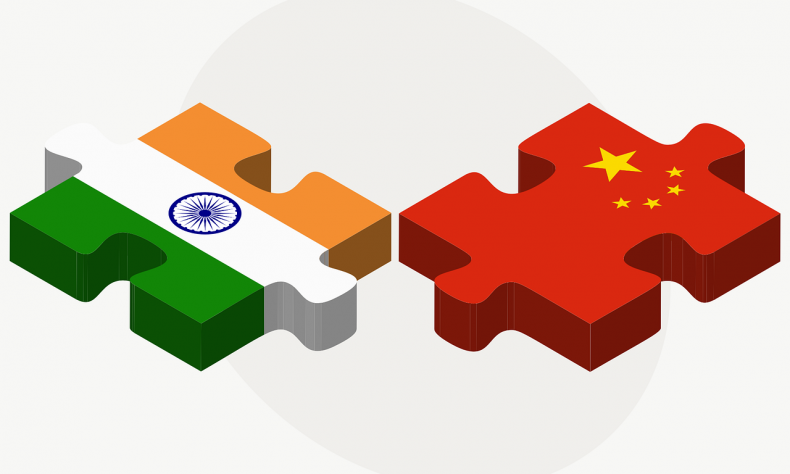 China and India face similar development tasks and goals, and their common interests far outweigh their differences.
Relations between New Delhi and Beijing have important and far-reaching strategic significance and are at the crossroads at the moment. The 14th Five-Year Plan and 2035 targets, which reflect China's long-term and big-picture views, focus on boosting the domestic market, improving China's ability to ward off international economic fluctuations, and avoiding geopolitical risks and uncertainties. The blueprint will definitely bring new opportunities and impetus to economic, trade and investment cooperation between China and India.
Although bilateral cooperation in the economic, trade and investment fields cannot yet serve as an anchor for China-India relations, these areas are definitely where the most practical and the largest number of cooperation take place between the two countries. After the standoff in Galwan Valley in June 2020, India unilaterally decoupled economic and trade relations with China, banned mobile apps with a Chinese background, boycotted Chinese goods, and sought a decoupling of industrial chains in its ties with China. These moves have severely undermined the confidence of Chinese capital and the Chinese business community in India, and increased the international community's worries about the geopolitical risks of the Indian market.
Kunal Kundu, an economist with Societe Generale, believes that India has restricted Chinese investment capital due to the tensions between the two sides. India's changed attitude towards China has showed the investment under uncertainty in India, making it hard for the emerging market to become a major attraction for multinational companies. It is estimated that the global ranking of India's business environment rated by the World Bank may be downgraded significantly.
Incited by nationalism, some Indians support the idea of decoupling of the Chinese and Indian economies. But they need to understand that New Delhi's move to "boycott China" cannot achieve its purpose, but probably increases India's industrial costs and hurts the interests of Indian consumers. China mainly imports raw materials from India which can also be purchased from other channels. Meanwhile, India's imports from China include electronics, solar panels, active pharmaceutical ingredients, batteries and electromobile parts. It is almost impossible to find alternative suppliers of these imports which are comparable with China in terms of speed, scale, and price.
China's active pharmaceutical ingredients have served as a crucial pillar for India's pharmaceutical industry. China's high-quality and inexpensive solar panels have accelerated India's use of renewable energy and helped the country address climate change. India needs electronic products from China to support its digital economy, which is one of the few industries in the country that creates high-paying jobs.
In 2019, Chinese video-sharing app TikTok's parent company ByteDance planned a US$1- billion investment in India over the next three years, a move which is expected to greatly influence its 2,000 local employees and the livelihoods of over 2,000 Indian households. According to Ritesh Kumar Singh, chief economist of Indonomics Consulting, depriving Indian manufacturers of cheaper Chinese supplies and materials will hurt Indian retail, real estate, hotel and catering sectors and increase their input costs. In turn, the prices of products and services in India will soar, and come back to bite the same group of Indian consumers who are the strongest supporters of the "boycott China" movement.
In fact, since India launched the "boycott China" campaign in May 2020, India's imports from China have even increased. Statistics show that China is still India's largest trading partner and source of imports. From April to September 2020, China's share in India's imports has increased from 13.7 percent in the previous fiscal year to 18.3 percent. This is largely because of the nature of Indian imports, more than half of which are used to produce finished products.
In terms of India's exports to China, China was the largest foreign buyer of India's steel from April to September 2020. Nearly 30 percent of India's steel products have been exported to China, which partly offset the sharp decline in India's domestic demand in the wake of the COVID-19 pandemic. During this period, India exported a total of 6.5 million tons of finished steel, of which 1.9 million tons went to China, accounting for 29 percent of its total. China, as the world's largest steel consumer, has benefited from its huge infrastructure investment. Against the backdrop of a weak international steel demand, China has seen a rise in steel demand. Thus, Indian producers have turned to the Chinese market to sell their products. Although India has introduced a series of economic and trade restrictions against China, these measures have not affected the country's steel exports to China.
In a market economy, consumers always seek to get the best commodities at the most favorable price. Producers must turn out high-quality and costeffective commodities to meet the demands of consumers in order to keep its operation going. That's the fundamental reason why political intervention cannot change India's foreign trade structure.
The two sides should firmly grasp the general direction of the relationship, stick to the right path of mutual trust, cooperation and win-win results, never take the wrong path of suspicion and frictions, and avoid the path of retrogression. The two sides should take a long-term perspective, have a correct view of each other's strategic intentions, adhere to the basic judgments of the leaders of the two countries that China and India do not pose threat to each other but serve as opportunities for each other's development, and explore a new path for the two neighbors to achieve common prosperity.
The Fifth Plenary Session of the 19th CPC Central Committee has provided a policy framework for the positive interaction between China and the world for the next decade to come. At present, China and India face similar development tasks and goals, and their common interests far outweigh their differences. The two countries should strengthen cooperation in areas such as fighting against the COVID-19 pandemic, economic recovery, multilateralism, and global governance. They should seize every opportunity to improve their bilateral ties, create a favorable peripheral and international environment for the realization of their respective national rejuvenation, and make due contributions to maintain world peace and stability and to promote common development.
The writer is deputy director of the Department for Asia-Pacific Studies at China Institutes of International Studies.