Forward Movement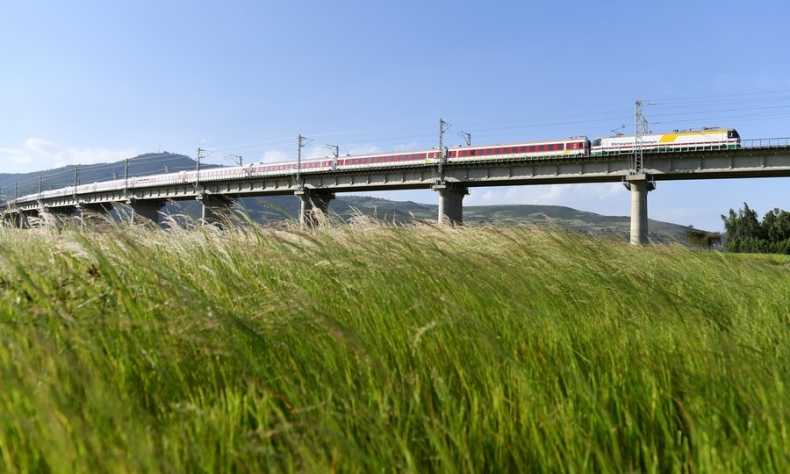 Over the years, China-Africa supply chains have become an important part of the new global supply chain system.
China-Africa trade and investment exchanges have been rapidly growing since the beginning of the century, spurring the development of China-Africa supply chains. Statistics from the General Administration of Customs, in 2022, China's import and export volume with African countries reached 1.88 trillion yuan ($277.1 billion), up 14.5 percent over the previous year.
"In the process, China and Africa have successfully established supply chains in mining, agriculture and manufacturing sectors, contributing to the growth of both parties," Huang Meibo, professor at the International Development Cooperation Academy of the Shanghai University of International Business and Economics, wrote in the Journal of China-Africa Studies. Africa has thus gradually become integrated with and is playing an increasingly important role in global supply chains through China. Over the years, China-Africa supply chains have become an important part of the new global supply chain system.  
Identifying fresh opportunities
Mining, in Huang's opinion, requires a lot of capital. In order to increase the international competitiveness of the mining sector, African countries attract foreign investors by optimising their supply chains, particularly warehousing and transportation. In this situation, a large number of African companies are actively seeking to collaborate with Chinese companies to advance their technology and logistics. In order to maintain a sustainable and reliable supply chain between China and Africa, Chinese companies have also made investments to build regional factories while also aggressively modernising logistics channels.
Tang Xiaoyang, head of the Department of International Relations at Tsinghua University, told ChinAfrica that Chinese investment also enables the processing of some products originating from Africa, which enhances their value addition. "At the same time, significant investments by Chinese businesses help to move African countries up the industrial value chain, thus promoting industrialisation," Tang said.
Rakotomalala Herindrainy Olivier, minister of mines and strategic resources of Madagascar, agreed with Tang that China and African countries can work together in exploration, exploitation, processing, and trading to improve the added value of minerals, boost employment and tax income, and establish a win-win cooperation model.
Agricultural sector is another beneficiary. China has continued to increase its imports of non-resource products from Africa with a view to support the continent's economic recovery. China is the second-largest market for African agricultural exports, which have been growing at an average annual rate of 11.4 percent over the past few years, according to the Ministry of Foreign Affairs of China.
"African countries have a lot of agricultural resources, but we could only import raw materials in bulk because we didn't know how to brand them. Now we assist them in developing brands so as to expand their chances in the Chinese market," said Wu Lianbin, an import manager at Changsha Gaoqiao Market in Hunan Province.
Hunan has currently established six import chains for products from Africa, namely, coffee, cashew nut, macadamia nut, cocoa, chilly, and sesame. The province has also developed the full supply chain for these products, including direct procurement from the source, storage, logistics, processing, design and packaging, exhibition and sales, and after-sales service. Over 100 branded African goods are available in the Chinese market.
Manufacturing, on the other hand, depends on a smooth supply chain. Chinese producers have invested in regional factories to export goods to other countries, particularly shoes and clothing. For instance, Inner Mongolia King Deer Cashmere Co. Ltd. has established five factories in Madagascar that employ 6,500 people, with an 80 percent localisation rate for the workforce, while Huajian Group has invested in the Huajian International Light Industry City in Ethiopia and built nine cutting-edge shoe production lines.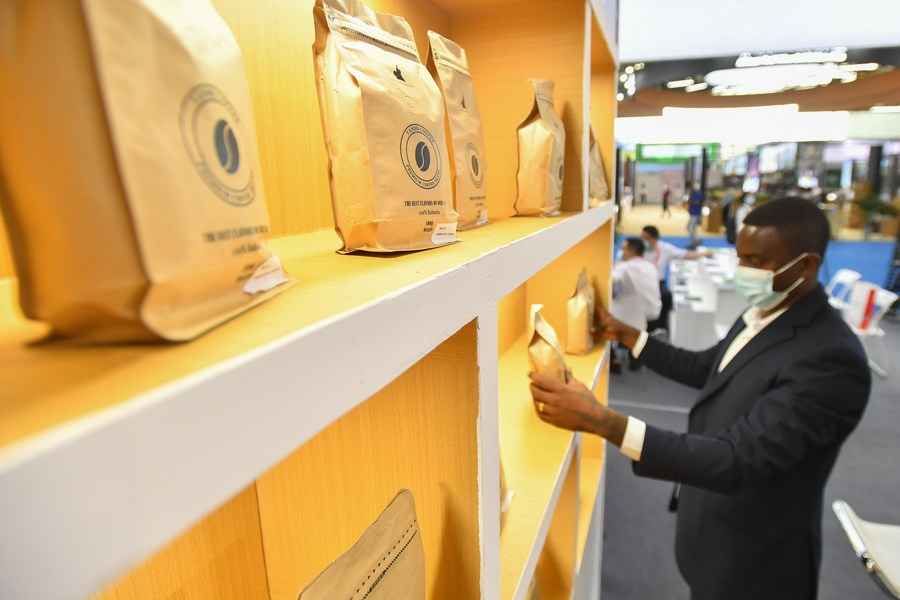 New possibilities
In addition to reducing poverty, the supply chains contribute to the creation of jobs at various levels. One example is e-commerce. The United Nations Conference on Trade and Development estimates that e-commerce has a significant potential for job creation, with up to 3 million jobs projected to be created in Africa by 2025.
In order to promote cross-border e-commerce, Alibaba Group developed the Electronic World Trade Platform, or eWTP, in 2016. The eWTP makes trade easier by using new models to make things like buying, shipping, logistics, customs, and payments easier. It also offers electronic customs clearance for transportation.
Since the COVID-19 pandemic, which has seriously impacted the global supply chains, the advantages of the platform are clearly apparent. In Rwanda, a lot of flights were cancelled, the price of international freight doubled, and orders from the US and Europe dropped. In order to sell their goods during the harvest season, many Rwandan coffee farmers were forced to turn to Chinese e-commerce sites. Thanks to the eWTP, a total of 3,000 kg of coffee from Rwanda were sold on one day on Chinese e-commerce platforms via livestreaming in May 2020.
The establishment of the African Continental Free Trade Area on 1 January 2021, with one of its aims being the development of cross-border e-commerce on the continent, is a crucial milestone in the integration of the continent. It gives African countries a chance to review and remove non-tariff obstacles and other constraints to encourage trade diversification and industrialisation.
Cooperation offers promising opportunities. China supports the upgrade of its competent trade and economic cooperation zones in Africa to China-Africa demonstration zones of industrial and supply chain cooperation, according to the China-Africa Cooperation Vision 2035, which was unveiled in November 2021 at the Eighth Ministerial Conference of the Forum on China-Africa Cooperation. It shows the strategic significance of the China-Africa supply chain cooperation, according to Huang.