​France Dodges Uncertainty with Macron's Win, But Challenges Remain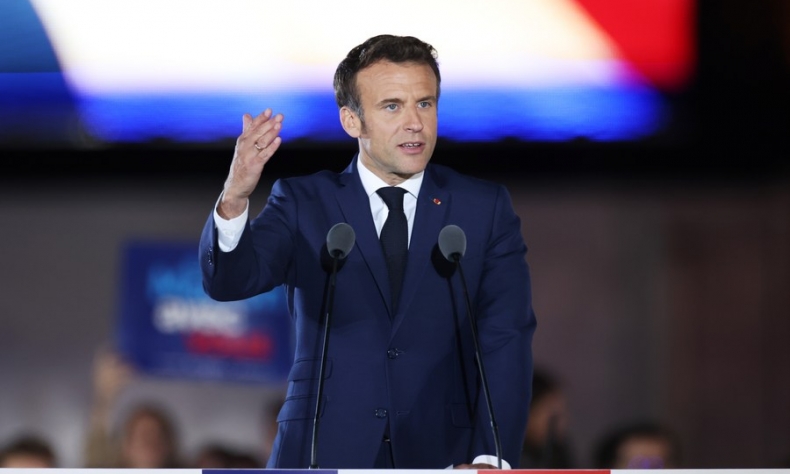 Despite the unprecedented disruption posed by the war in Ukraine on European politics, Macron retains an important influence over the bigger picture.
On April 24, French President Emmanuel Macron was re-elected with 58% of the national vote, defeating far-right challenger Marine Le Pen to become the first French president to win a second term in 20 years. Many had feared an upset as Le Pen experienced an uptick in polling following the crisis in Ukraine, but Macron ultimately prevailed as the only perceived mainstream candidate with many feeling they had little alternative but to choose him.
Despite this, many challenges lay ahead for France, and the result of the election was followed by unrest. Yet for now, it appears that the country has decided against uncertainty, which will be a relief to its partners in Europe and to the United States.
The rise of Marine Le Pen is not a new thing, even if her support has continued to rise to unprecedented levels. The National Rally party, previously known as the National Front, has found growing support among disaffected working-class French communities in the former industrial areas of the country's north. The appeal of the NR to these groups is promulgated by the same economic changes brought about by globalization that established support for Brexit in the United Kingdom and Donald Trump in the United States. There is a feeling of certain people being "left behind" as industries and communities decline, with social change also leading to the erosion of traditional identities, which in turn creates insecurity over immigration and demographic change.
This factor has been significant for several years. However, it has been compounded by Emmanuel Macron's pursuit of a neoliberal economic policy which is deemed to be anti-worker in nature. In 2019, France was hit by the yellow vest movement which protested against wealth inequality and unfair tax burdens on ordinary people and for a better minimum wage. In this light, Macron has proven to be deeply unpopular among the working classes, however many people in France have been unwilling to endorse Le Pen due to her nationalistic views. As a result, Macron's triumph is best explained by him being a "last resort" candidate for many in France, even if they want change, because the alternative is unthinkable to them for many reasons.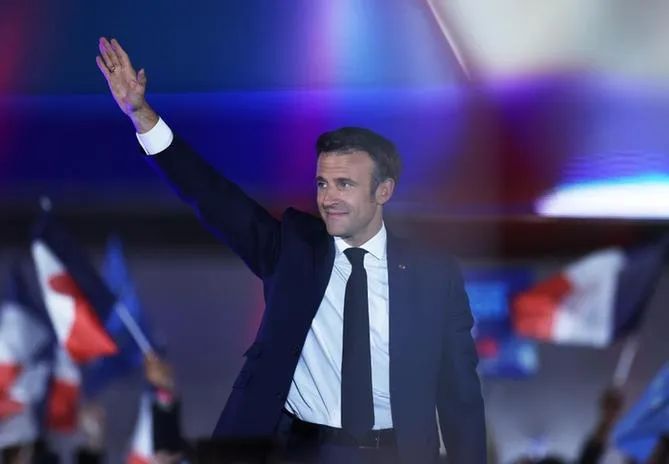 As such, Macron's victory does not mean he has secured the full confidence and backing of the French people. If the country's economic situation continues to deteriorate, he could very quickly fall to new levels of unpopularity. On this note, despite losing the presidential election, the NR continues to enjoy more support than ever. The party's rise means that Macron must not only deliver a better deal on the economy, but also continue to advocate a tough domestic stance on terrorism, national identity and immigration to appease the growth of the far right. The stability of France could easily be upended in such circumstances.
Macron's victory has several implications for Europe. Firstly, his re-election ensures that France will continue to push for European unity, as he is a strong advocate of European strategic autonomy – the belief that the EU should be an independent and unified actor in the world which is not subservient to any other country or bloc. This phrase is usually associated with affirming Europe's own path away from American interests.
Moreover, Macron has been a longstanding advocate of engagement with China and a leader in shaping Europe's ties with Beijing as a whole. At a time when the bloc has faced pressure from the U.S., Macron has been a positive influence. He recognizes that not everything the U.S. does regarding China is in the interests of France and Europe. For example, the AUKUS saga famously undermined French interests, creating a clear rift in the Western world. As a result, despite the unprecedented disruption posed by the war in Ukraine on European politics, Macron retains an important influence over the bigger picture.