Free Trade Is the Ultimate Model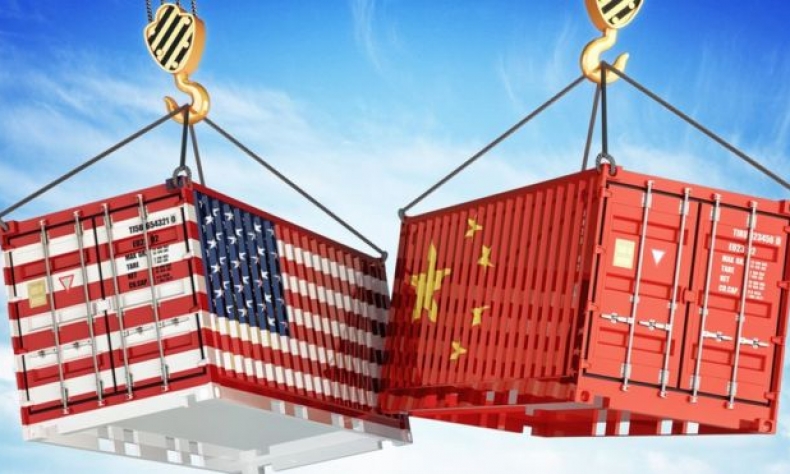 The trade war has been a lose-lose, which the economists have all said from day one, has resulted in a roughly half point drop in GDP growth for both countries.
Editor's Note: Scholars from China and the U.S. expounded their views on bilateral relations from different perspectives at a webinar on March 12. They agreed that the two sides should be committed to benign and healthy competition, and there is potential for the two countries to work jointly in many areas and improve global governance.
The webinar, themed Reset and Reshape–China-U.S. Relations and Global Governance, was hosted by Beijing Review, an English-language news weekly and a subsidiary of China International Publishing Group (CIPG), with the participation of scholars from both countries. The following are scholars' views on trade issues between China and the US. 
Jeffrey D. Sachs–professor and director of the Center for Sustainable Development, Columbia University
I believe that our countries should be working within the WTO to try to set new understandings on the new technologies, whether it's digital technologies to prevent cyber warfare and to protect privacy and to protect shared interests or whether it's agreements on biotechnology.
Because of these advances in technology, we need to understand both countries, both on international standards and on protections as well. Because these technologies are both promising, but they are also dangerous. 
Huiyao (Henry) Wang–founder and president of the Center for China and Globalization
We need to have the World Trade Organization (WTO) reform. It is the pillar of the past 75 years after the World War II. We're stuck on the WTO but I'm glad to see President Biden approved the new direct general of the WTO. Now we're going to have a new leadership in place.   
We hope that we can work together on issues including the digital economy. So we can reform the WTO secretariat to be more active so that WTO can be another driver of the global economy. 
We need to relax on trade, sanctions and the tariff. Can we lift the tariff? It's no good for both China and the U.S. Also, technological decoupling between the two sides is impossible because it is not going to work in the 21st Century when the world economy is so much intertwined.
Let's continue to have a rational dialogue, so that we can continue to solve all those issues and differences. Also, let's lift the sanctions on the technology companies, including Huawei, TikTok, Wechat, Alibaba, and Xiaomi etc. I think we should relax on that. But China should also relax on Google, Facebook, Twitter and other high tech companies, allowing them to come to China [if they agree to abide by Chinese laws]. So I think maybe we should have a dialogue.  
China and the U.S. can collaborate on infrastructure. China is becoming a leader in the infrastructure. So China probably can work with the U.S., particularly at the state and municipal level. 
The U.S. can export more energy to China. China has become a clean energy leader. Now Tesla almost becomes the largest company in the world because they have a clean energy factory in China. So I think there are many areas where we can collaborate.
Peter Walker–author and speaker on U.S.-China relations and former Senior Partner with McKinsey & Co.
He [President Biden] will focus on the real area of interaction with China, which is economy. Kissinger said this 20 years ago, while there are many areas that people talk about, at the end of the day, it's all about the economy.
The trade war has been a lose-lose, which the economists have all said from day one, has resulted in a roughly half point drop in GDP growth for both countries. The economists would have always been right in the sense that free trade is the ultimate model.
The U.S. under Trump is moving towards a decoupling of technology. What's not understood by the Trump administration is that science has always been an open architecture field that basic research that produces important insights is shared by all scientists. And yet Trump was moving in the direction of protecting our secrets. 
Rick Dunham–co-director of Global Business Journalism Program, Tsinghua University
Joe Biden understands economics. I think that's a big difference. He understands trade a lot better than Donald Trump. Donald Trump's view of trade was all tied up in surpluses or deficits. And he wasn't much more sophisticated than that. And he also believed as he tweeted, the trade wars were good. That was where he was coming from.
Joe Biden believes in multiculturalism. And I think that's good for the world. It's good in a lot of ways for the U.S.- China relationship.
Joe Biden said he would rejoin the World Health Organization, withdrawing Donald Trump's opposition to the new WTO leader. I think you could see right away that there's going to be a change there.
There is going to be economic competition. The Biden administration will compete differently. The rhetoric may be different. I think that the two nations will be competing a lot of things, including 5G and green energy. There will continue to be tensions on tech issues. I agree with some of the previous speakers, there are things that both governments could do to cool things off with Huawei, with Facebook, with Google. The two nations have used their own national security laws and other regulations to limit competition from the other nation. There will be continuing tensions, but there's room for improvement there.
A lot of uncertainty on trade and sanctions. We know that the world view of Joe Biden is very different from Donald Trump. But Joe Biden is not going to just reverse everything that Donald Trump did on trade. He is looking for some sort of concessions from China so that he's not attacked as being soft on China.
I think a lot of the potential improvement on trade relations will depend on the Chinese Government's willingness to make some concrete concessions so that Joe Biden has political cover to make some major concessions and roll back some of the Trump policies.