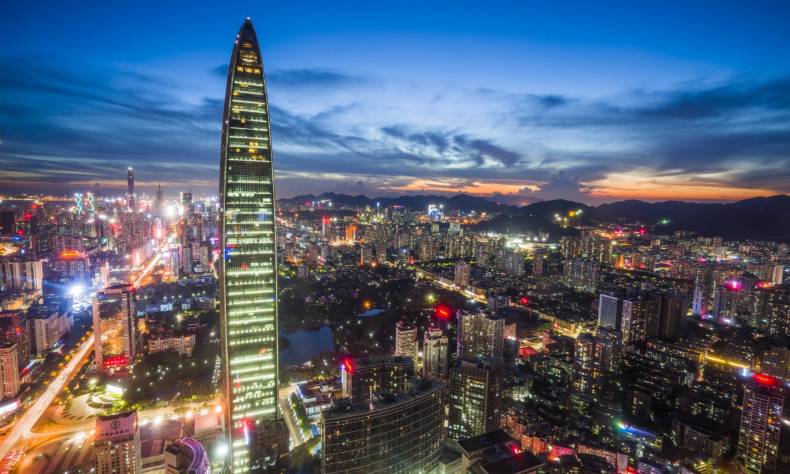 From Net to Tech: The Miracle of Shenzhen in China's Opening Up
Shenzhen is the ultimate poster boy of China's Opening Up policy.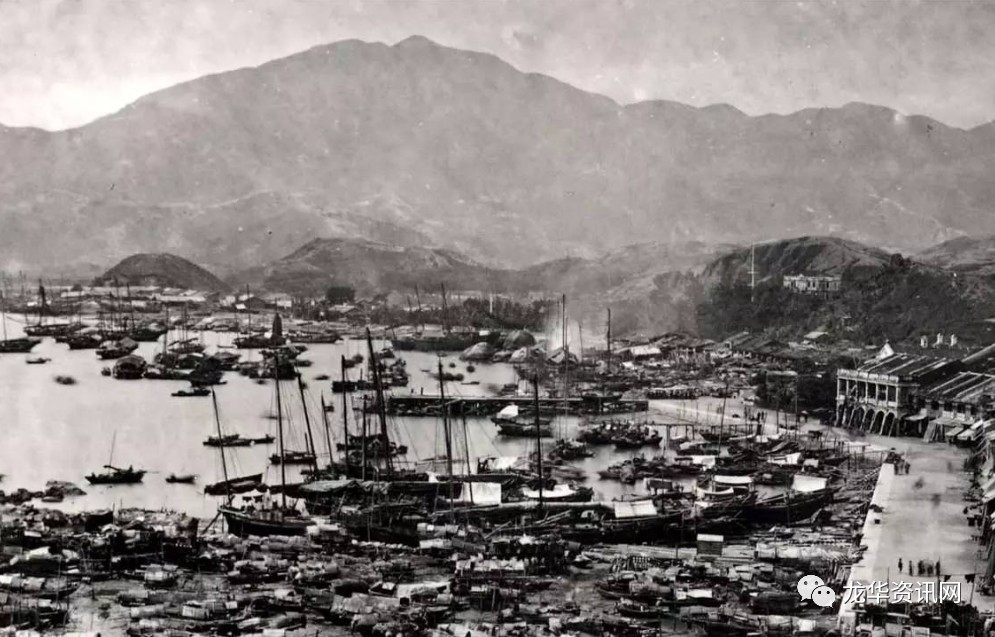 Δ Shenzhen was a fishing village before 1980.
Once just a small fishing village named Bao'an with a tiny population of 30,000 people, Shenzhen, as its now called, has transformed into a vibrant, bustling and innovative city to rival its cousin in the Greater Bay Area, Hong Kong.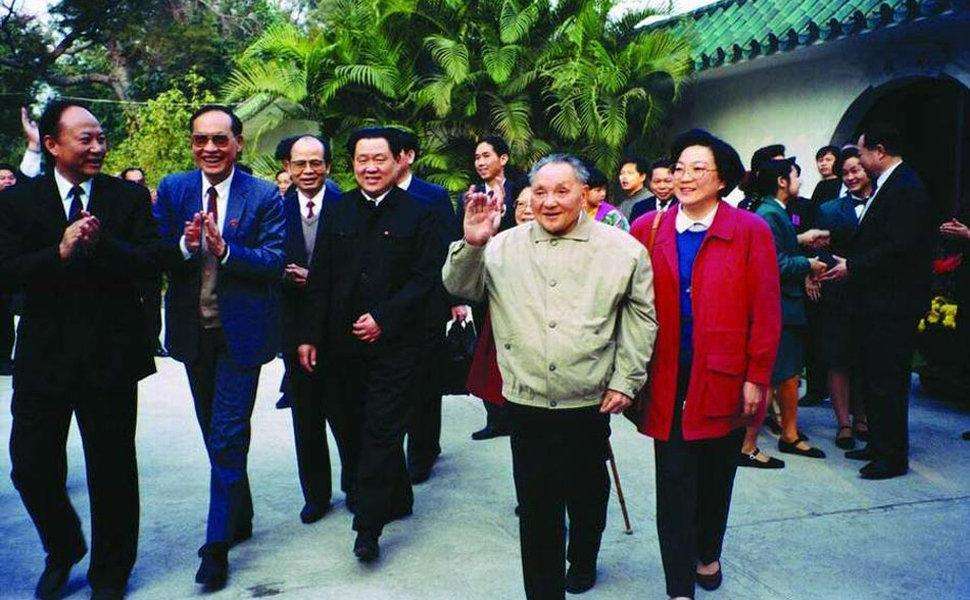 Δ Deng Xiaoping visited Shenzhen in 1992.
In 1980, Shenzhen was given Special Economic Zone (SEZ) status by then Chinese Vice Premier Deng Xiaoping, the chief architect of China's reform and "Opening Up". As an SEZ, Shenzhen was allowed to do business differently to other areas in China, such as trading and seeking investment from foreign companies. It quickly grew into a manufacturing and exporting giant, turning its port into one of the busiest in the world.
Shenzhen is a city that's always evolving and when China became a member of the World Trade Organization in 2001, the city changed direction and moved into high-tech, science companies with a focus on innovation.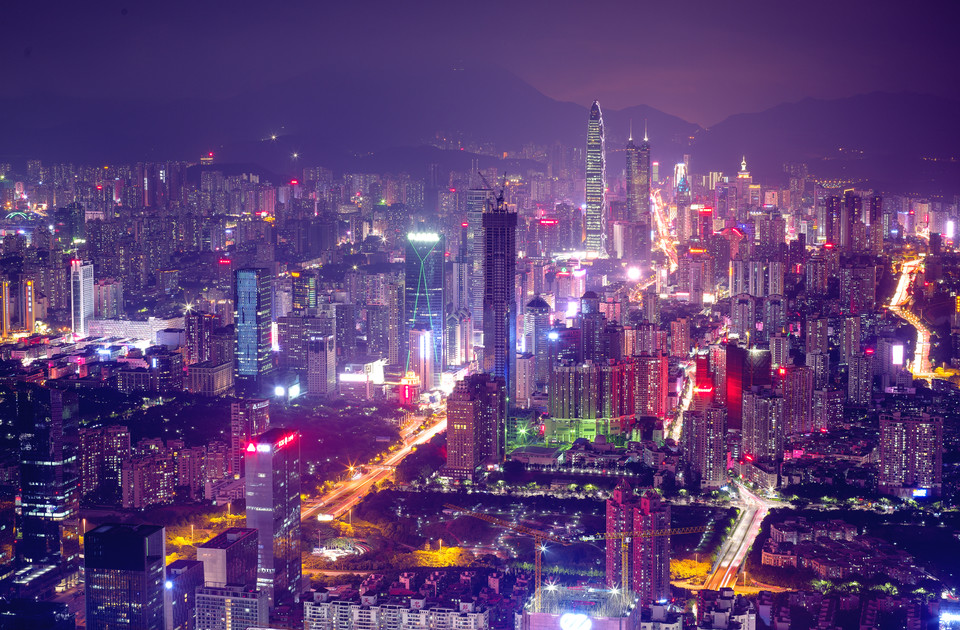 Δ Shenzhen now is called China's Silicon Valley.
This change has seen it rightly dubbed China's Silicon Valley, with large tech companies making the city their home. Smartphone and digital manufacturer Huawei and Xiaomi have their head offices here, as does Tencent, the online gaming giant who invented WeChat. Da Jiang Innovation (DJI), the world leader in commercial and civilian drone industry also has its headquarters in the city, along with many Artificial Intelligence (AI) companies, which has made it one of the Top 20 World Cities with the most AI companies.
Shenzhen now has more than 350 listed companies, with more private enterprises than Beijing, Shanghai and Guangzhou. It also files more international patents a year then France or Britain, filing over 40 in 2016, compared to the two nations who contributed under 10 each.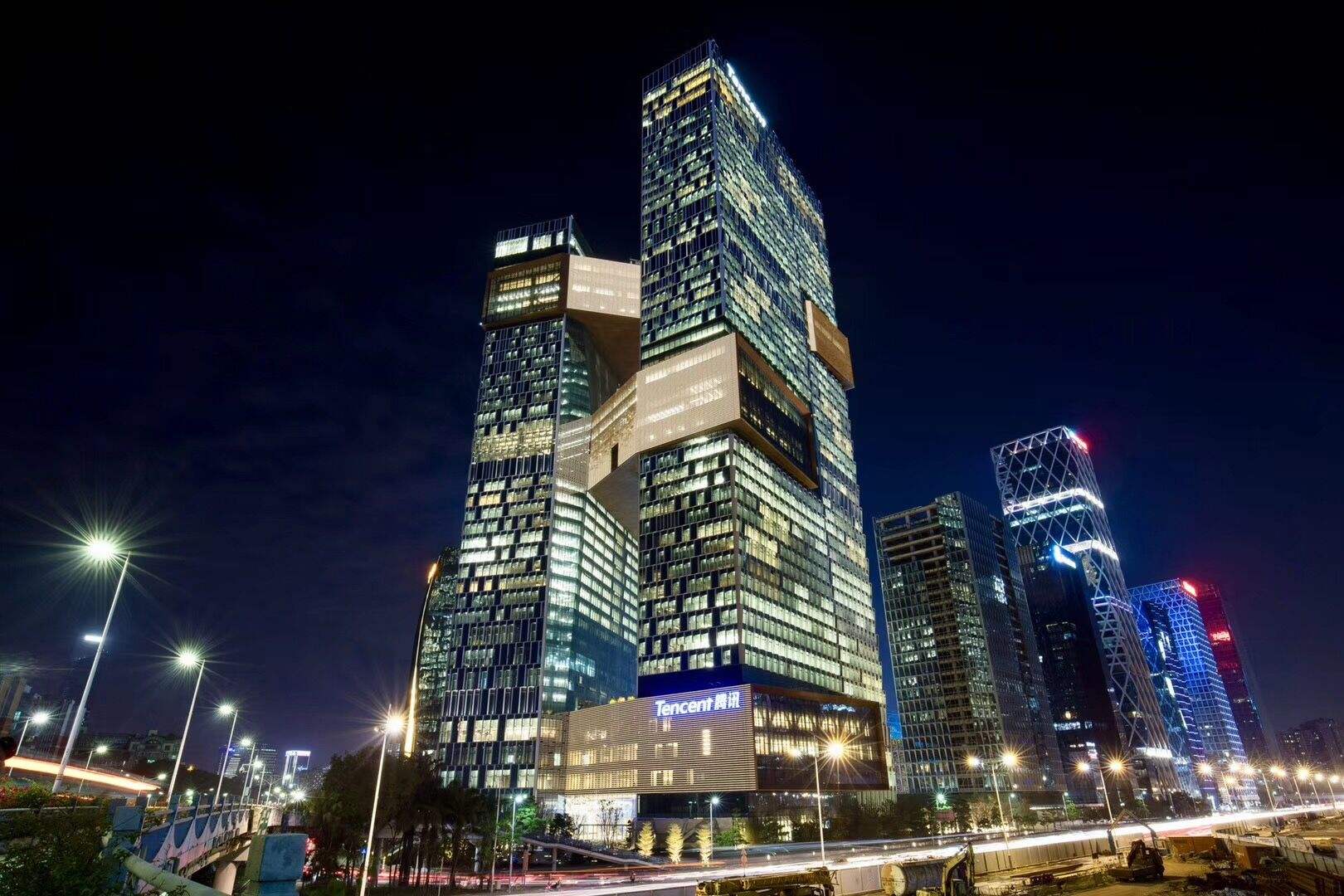 Δ Headquarters building of Tencent in Shenzhen.
These changes have helped transform Shenzhen's GDP,reaching RMB 2.24 trillion in 2017. Its economy now ranks 3rd in China, just behind the larger cities of Shanghai and Beijing, and above Guangzhou. In 2017 it exported RMB 1,147.79 billion worth of goods, up 5.5% from the year before and utilised foreign direct investment, which stands at US$7.401 billion.
"Opening Up" has not just changed the economy but also society, making it worldlier. It has a large expat community and now hosts international sporting events, such as the Shenzhen Open, tennis, the Shenzhen Open, golf, and even ice hockey, acting as a host city for the NHL China Games.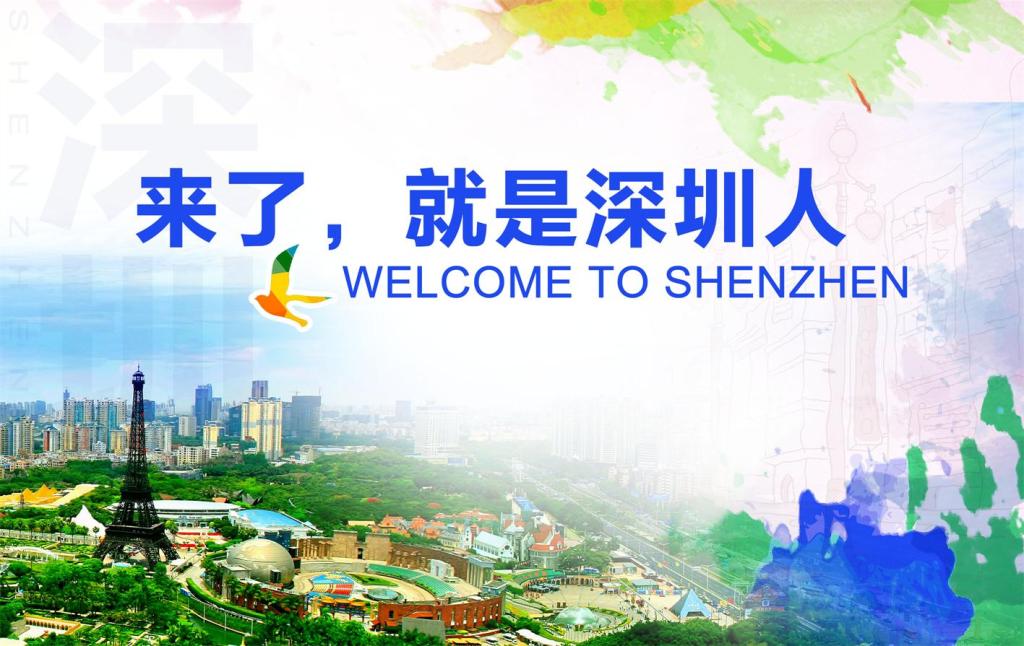 The policy has also contributed to a significant change in population. Not only has the number of people grown, with 12.53 million people now residing there, but they are also younger, richer and higher educated. Shenzhen's citizens now have an average age of 32.1 years old, which is younger than anywhere else in China, and in 2017 it came second only to Beijing in terms of wealthy individuals. Graduates, enticed by the innovative new industries in the city are also flocking, with graduates making up a greater share of the population than in other cities, such as Beijing.
Shenzhen has changed dramatically since it blasted onto the scene in 1980. With China committed to further opening up in the next few years and infrastructure advances, who knows how different Shenzhen will look. Just like the new express train line that links Hong Kong to the centre of Shenzhen in 14 minutes, don't blink, or you might just miss it!