G20-Belt and Road Synergy Needed for Infrastructure
Against this backdrop, favorable policies will create a window of opportunity to promote the G20 infrastructure agenda and to form synergy between G20 and BRI mechanisms by enhancing global governance coherence.
Infrastructure investment, an important agenda for G20 summits as well as a core component of the Belt and Road Initiative, may become a platform where G20 and Belt and Road Initiative (BRI) could form synergy.
Infrastructure investment was listed as one of the two major topics by the host Argentina for the 2018 G20 Summit in Buenos Aries, which may help developed economies and emerging markets reach the goals set in the Roadmap to Infrastructure as an Asset Class and the G20 Principles for Infrastructure Project Preparation. This will in turn attract flows of private capital into global infrastructure investment.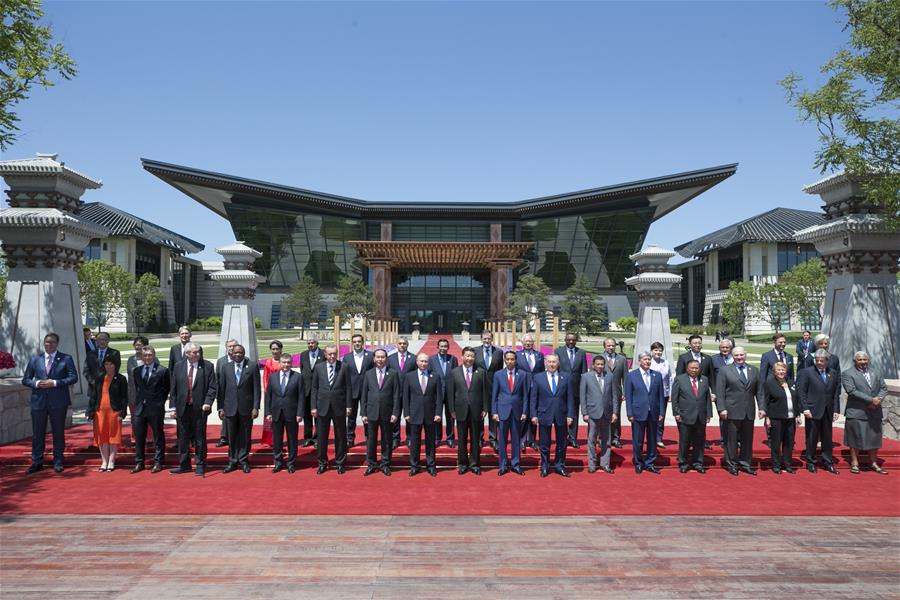 As more countries participated in BRI, the mechanism is becoming more multilateral and institutionalized at an accelerated pace. The second Belt and Road Forum for International Cooperation will be held in 2019.
Against this backdrop, favorable policies will create a window of opportunity to promote the G20 infrastructure agenda and to form synergy between G20 and BRI mechanisms by enhancing global governance coherence..
But there are still challenges hindering progress in G20 infrastructure investment. A host of problems need to be tackled, including how to persuade the US and European countries to attach more importance to infrastructure investment within the G20 framework. Reviewing the past G20 summits, we can find that it was the inaction of developed countries that led to the sluggish progress in G20 infrastructure investment, which is an issue of enormous interest to emerging and Asian economies.
For example, South Korea, in its preparation for the 2010 G20 Seoul Summit, engaged in extensive consultations with various developing countries and international organizations, and decided to officially list infrastructure investment in the G20 agenda. This proposal received strong support from emerging economies including China, India and Brazil, as well as several Asian economies including Japan. They jointly established a high-level working group for infrastructure investment and asked the World Bank and other multilateral development banks to map out an action plan for infrastructure investment.
However, the 2011 G20 Summit in Cannes paid no real attention to the infrastructure initiative. France did list infrastructure investment in the Summit, but then French President Nicolas Sarkozy emphasized issues that had a bearing on his re-election such as health and labor. When it came to infrastructure, the Cannes Summit only expressed support in principle for the high-level working group, but made no substantial commitment to expand global investment.
Although the 2012 G20 host Mexico is a developing country, it emphasized its status as a member of Organization for Economic Cooperation and Development (OECD). Therefore, it chose such issues favored by developed countries as health, the environment and green growth, and ignored infrastructure investment.
Considering the cool reaction of developed countries, emerging economies began to find a way out by themselves starting from 2012.
At the Fourth BRICS Summit in New Delhi, leaders discussed the possibility of establishing a new development bank to meet the urgent infrastructure investment needs of developing countries. In August 2013, on the eve of the G20 Summit in St. Petersburg, BRICS countries reached a consensus that the New Development Bank would start with initial capital of $50 million and that they would arrange for further consultations on quota structure and governance. In 2013, during his visits to Kazakstan and Indonesia, Chinese President Xi Jinping proposed the building of the Silk Road Economic Belt and the 21st-Century Maritime Silk Road and to establish the Asian Infrastructure Investment Bank through joint efforts.
To prevent emerging economies from setting up a separate kitchen and in an effort to become a bridge between developed countries and emerging economies, Australia gave infrastructure investment a strong push at the 2014 G20 Brisbane Summit and put forward the proposal of a Global Infrastructure Initiative. Two notable achievements since the G20 Seoul Summit were made. First, the World Bank agreed to set up a Global Infrastructure Fund committed to pooling the capital resources of institutional investors like sovereign funds and pension funds and the professional know-how of the World Bank, and to encouraging private capital for infrastructure construction in developing countries. Second, the Global Infrastructure Hub was set up headquartered in Sydney, the only formal international organization in this sector, with the aim of sharing best practices, investment strategies and risk management tools, and to become a platform linking investors and projects and optimizing cooperation between governments and private capital.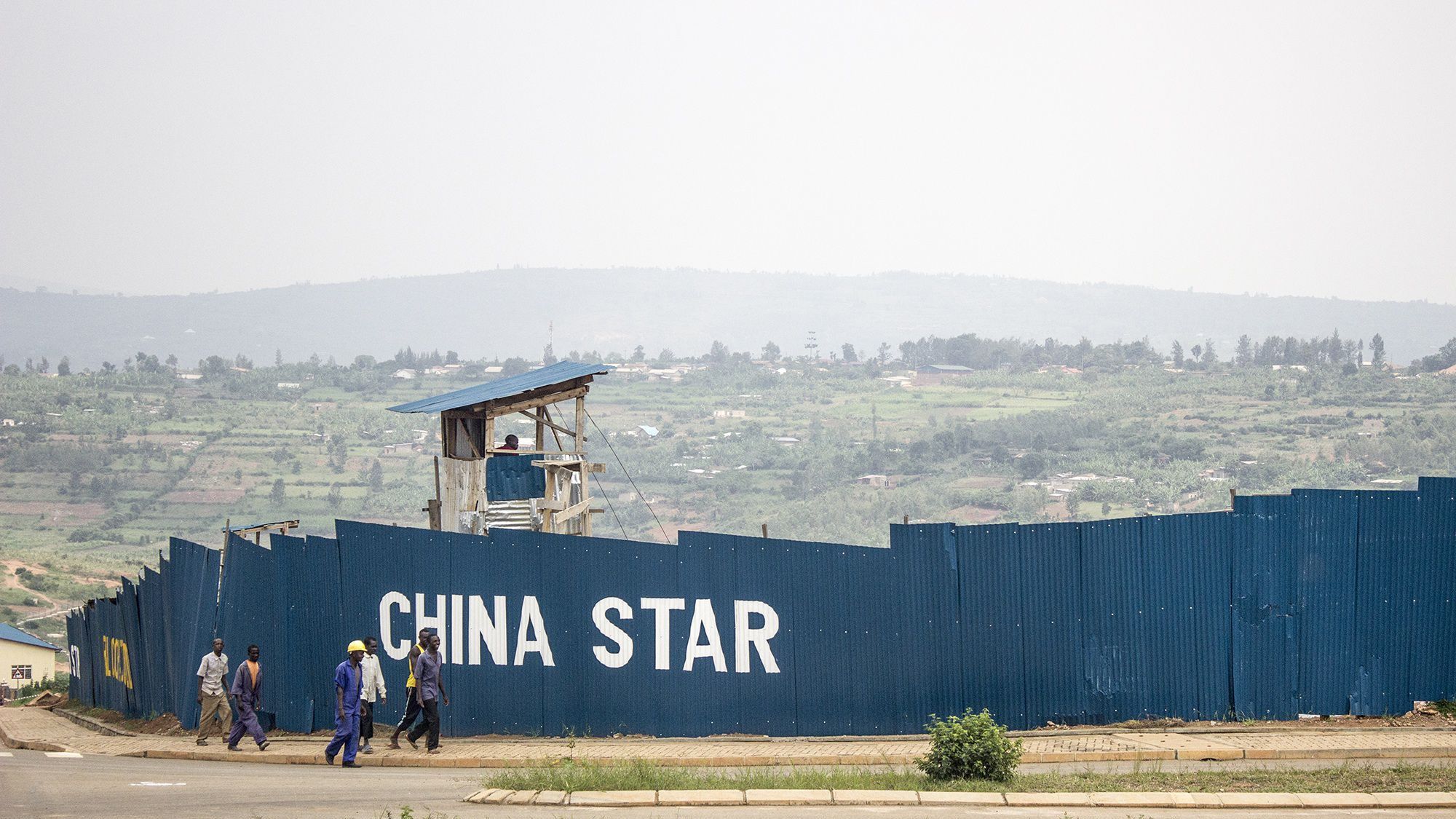 In sharp contrast to Australia, the 2015 G20 Antalya Summit did not achieve any substantial results, although host country Turkey listed infrastructure investment among the topics and issued a financing report written by the IMF, the World Bank and the OECD.
At the 2016 G20 Hangzhou Summit, China listed infrastructure investment as a core topic and made prominent achievements. First, the summit adopted the OECD's Guidance Note on Diversification of Financial Instruments for Infrastructure and SMEs. Second, it issued the Joint Declaration of Aspirations on Actions to Support Infrastructure Investment, proposed by 11 multilateral development banks, which calls for cooperation between old and new development banks and optimizing the infrastructure investment environment in developing countries. Third, the Global Infrastructure Connectivity Alliance was launched to enhance coordination and collaboration in this regard. The Secretariat of the alliance is based at the World Bank, aiming to engage in joint efforts with the Global Infrastructure Center, the OECD, other multilateral development banks and G20 members interested in the project.
However, at the 2017 G20 Hamburg Summit, Germany proposed to enhance infrastructure investment in Africa within the African Partnership, but failed to come up with any tangible measures.
In general, the biggest challenge is that the G20 adopts a rotating presidency. When emerging and Asian economies assume presidency, they give infrastructure investment due attention. But when the presidency rotates to traditional OECD countries, they tend to emphasize health, labor, environment and gender issues, and never really stress infrastructure investment. This leads to the G20's infrastructure investment deficit in leadership, continuity and execution. Against this backdrop, if we could synergize the BRI and G20, and leverage China's strength and leadership, we could provide support in leading infrastructure investment and offer new solutions to improving global governance through BRI.
Zhu Jiejin is associate professor with School of International Relations and Public Affairs, Fudan University. The author contributed this article to China Watch exclusively. The views expressed do not necessarily reflect those of China Focus.
Exclusively from China Focus