G7 and 'De-Risking': Deconstructing the Fables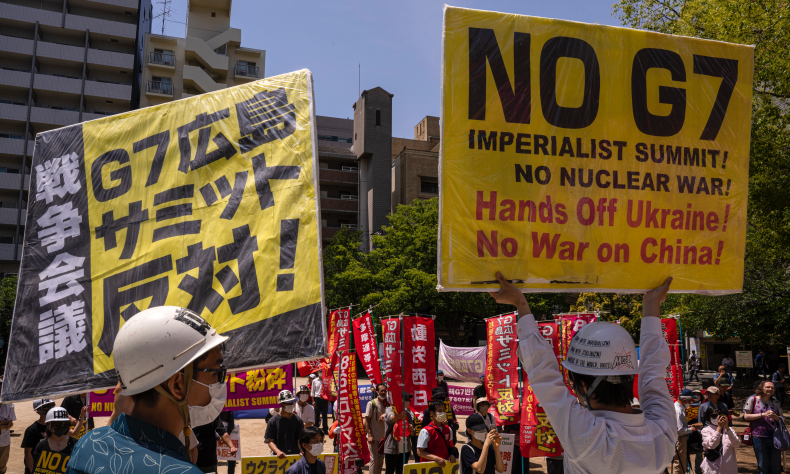 Countries and companies 'de-risk' from China, but their real objective is to avoid the great risk from the U.S. This is the dark path of increasing hegemony and imperialism.
Some tin-ear optimists tell us the anti-China rhetoric from the recent Group of Seven (G7) meeting in Hiroshima, Japan, could have been a lot worse. In addition to American President Joe Biden teasing the possibility of an upcoming thaw in China-U.S. relations, the world was reassured that decoupling was not an objective. Instead, the G7 countries of Canada, France, Germany, Italy, Japan, the United Kingdom and the United States plus the "non-enumerated" European Union seek "de-risking."
For those unfamiliar with the term, "de-risking" seems innocuous. Some equate it with risk management, hedging strategies, due diligence and so on—practices that nations, companies, families and individuals smartly embrace to better secure their interests and wellbeing. For example, China does not want to be energy-dependent on Russia. China buys a lot of energy from Russia, but it also buys from Central Asia, the Middle East and many others. The idiom, "Don't put all your eggs in one basket" rings true. It's also true that buying energy from different regions facilitates wide trade relations, producing positive carry-over that helps mitigate other forms of risk as well. In other words, it's good to spread your money around. It helps buy goodwill if nothing else.
But is this what "de-risking" really means conceptually? Is this really what the G7 has in mind? And what are the possible, if not likely, dark sides of de-risking that should be considered? These are the questions we'll address here.
De-risking?
First, strictly speaking, de-risking is often conceived as being the opposite of risk management. Risk management accepts that some risks are impossible to avoid. For example, crossing the street can be risky. To manage one's risk, one should always look both ways and, when possible, use a marked crosswalk when signaled. Conversely, a de-risking strategy would suggest that some streets should not be crossed. Or take smoking, for example, which carries an increased risk of cancer: De-risking would not be achieved by smoking less. Rather, de-risking requires cutting the risk out entirely. In other words, quit smoking.
Insomuch as the G7 says it supports de-risking, not decoupling, what is the difference between these two concepts? There are two possible answers.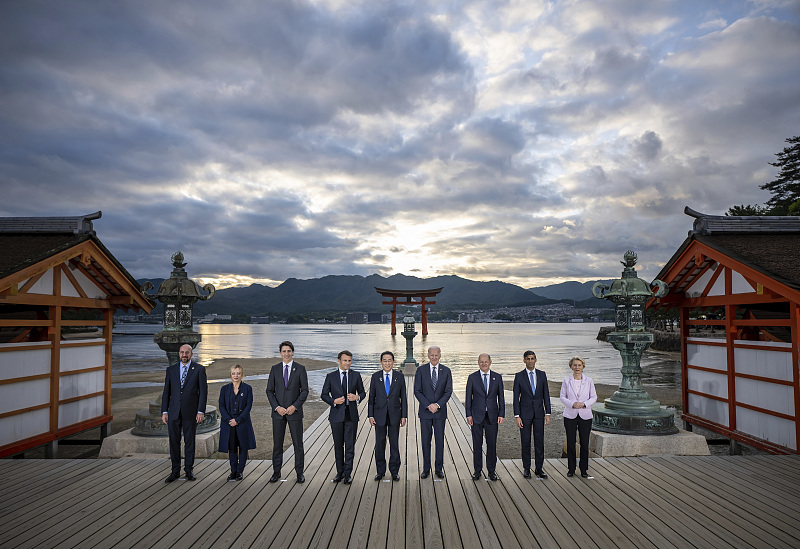 First, decoupling suggests a complete break. Conceptually it aligns with ceasing to have economic and perhaps even significant educational and cultural exchanges. It suggests something like a new cold war, where markets are divorced from one another and perhaps subject to state-supported attacks, including economic warfare like sanctions and trade wars, proxy wars and worse. Consequently, it raises the possibility of a complete breakdown of the international system, with implications for climate change cooperation and even world war.
De-risking, in contrast, would have to balance the risks that may arise with decoupling. Therefore, instead of complete separations, one might instead see breaks on a more limited but still significant scale. For example, some countries have targeted Chinese technology firms like Huawei, asserting these firms present unacceptable risks associated with spying and have moved to "de-risk" them by making it illegal to use their products. On a much larger scale, the U.S. CHIPS and Science Act of 2022 serves as a national industrial policy that aims to accelerate the development and commercialization of critical technologies in the U.S. while attempting to prevent the same from happening in China. From the Chinese perspective, this is rightly understood as tech decoupling, but given its current sectoral limitations, it's more consistent with targeted de-risking.
Understandably, many find decoupling to be an unacceptably dangerous path, not only in terms of its possible outcomes but also in the more immediate sense that most economies in the world, including the U.S. and the EU, count China as their largest trading partner. Consequently, decoupling invites the likelihood of mutual economic destruction and massive political risks, which G7 leaders would rather avoid when facing their own constituents and broader world opinion. That said, there are reasons to be concerned that "de-risking" is, in fact, a prelude to a more complete decoupling and that some countries are already positioning strategically for various worst-case scenarios, including the possibility of an expanding cold war.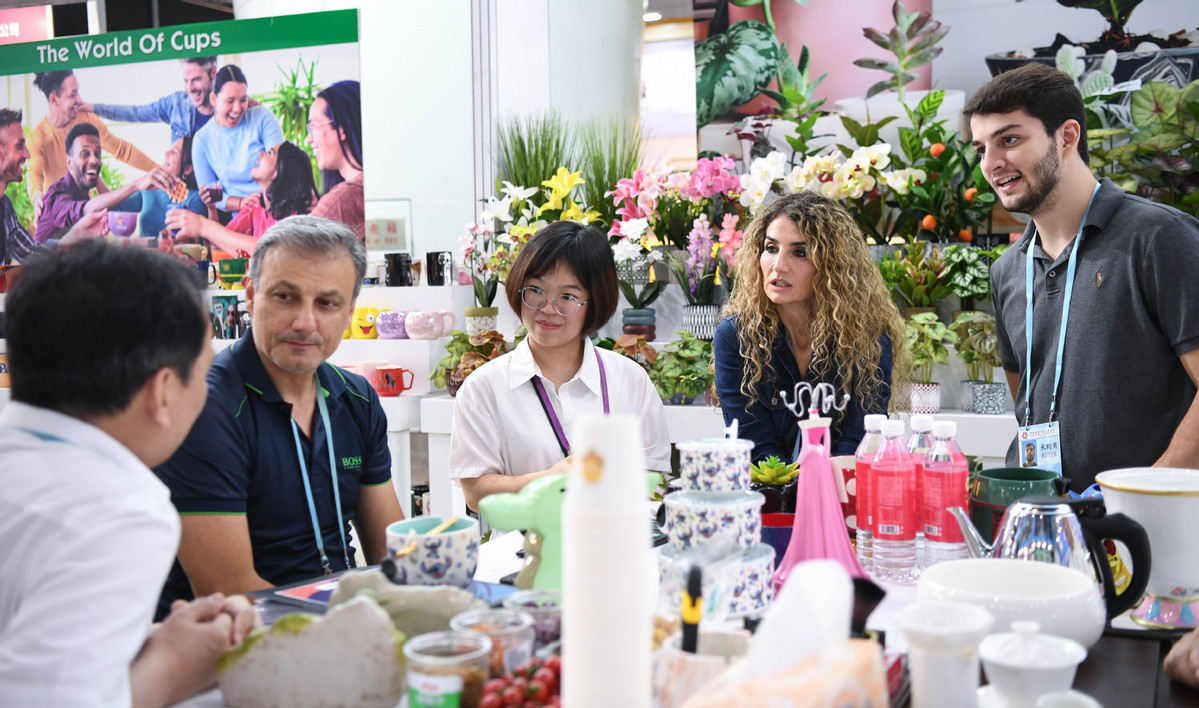 Second, therefore, "de-risking" might simply be a word game, part of a rhetorical strategy that accommodates decoupling step-by-step but avoids taking responsibility for it. On the one hand, it explicitly denies decoupling, which many rightly view as a type of aggressive policymaking that creates more risks. On the other hand, it deftly indicates that China is "the source of increasing risks" and that G7 countries are simply moving in reasonable, self-defensive ways to avoid these "Chinese aggressions."
Indeed, this is the message that is heard again and again when "de-risking" is mentioned. At the G7 summit, leaders accused China of economic coercion, albeit without adequate explanation or context. But when European Commission President Ursula von der Leyen proposed "de-risking" in March, she did so by highlighting what she viewed as China's dangerous relationship with Russia and the danger that Russia poses to Europe.
Nevertheless, in the wake of the summit, "de-risking" has been framed in Western media as a "nuanced" and "pragmatic" response that normatively rebalances relations with China to reflect the G7's conclusion but especially the French and perhaps Japanese views that China is both a partner and adversary.
Elephant in the room
What is missing from these discussions is where many risks attributed to China originate, as well as the proverbial elephant in the room, i.e., that Washington presents the world with much greater risks than China does. In fact, for decades it has been normal for the U.S. to use economic coercion to make it harder for China to gain reliable and affordable access to global energy supplies. The U.S. has used economic coercion with the CHIPS and Science Act to force some countries to stop doing tech-related business with China and to compel others, most recently the Republic of Korea, to invest billions in building up the U.S. tech sector. This economic coercion has moved hand-in-glove with the fact that many countries are stuck in a security trap and depend on the U.S. military while also being wary of U.S. hegemony over the global financial system. Beijing, by contrast, has sometimes limited economic relations when countries have meddled in China's internal affairs, for example, matters related to the Taiwan question, Xinjiang Uygur Autonomous Region or Hong Kong Special Administrative Region, or whether they've undertaken new anti-China policies, including joining new anti-China military blocs or acquire advanced weapons that threaten Chinese security. In other words, there's a difference between U.S. coercion and the Chinese reaction to aggression from others.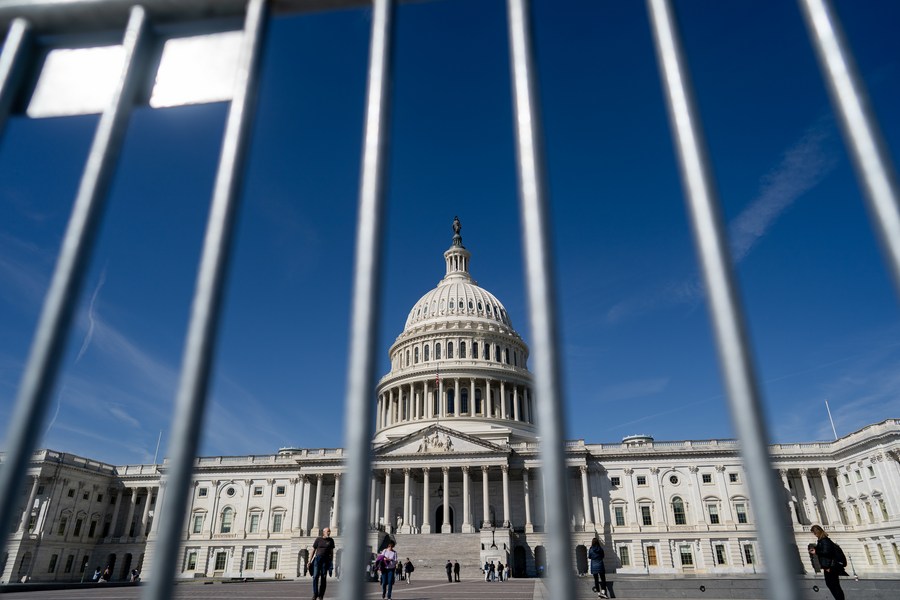 But it's also the case that the U.S. coerces other countries into ceasing tech-related business with China, accusing (without proof) Chinese tech firms of doing what American firms have been proven to do. This imagines an unsubstantiated risk to hide a real risk, and at the same time, creates a new one: If countries and companies don't follow the U.S. down the path of "de-risking" from China, then they face even more risks from the U.S. Consequently, they "de-risk" from China, but their real objective is to avoid the great risk from the U.S. This is the dark path of increasing hegemony and imperialism.
In the meantime, this obscures the larger point: That China more than any others is helping the Global South develop, that China more than any others has helped the world respond to the global pandemic, that China more than any others is pursuing a number of substantive, synergistic initiatives promoting peace, development and security, that China more than any others is advancing an ecological civilization, and that China more than any others has called for and made concretes steps toward building a community with a shared future for humanity.
The author is a professor of politics and international relations at East China Normal University and a senior research fellow with the Institute for the Development of Socialism With Chinese Characteristics at Southeast University and the Hainan CGE Peace Development Foundation.