Gao Anming: Dialogue Holds the Key to China-US Relations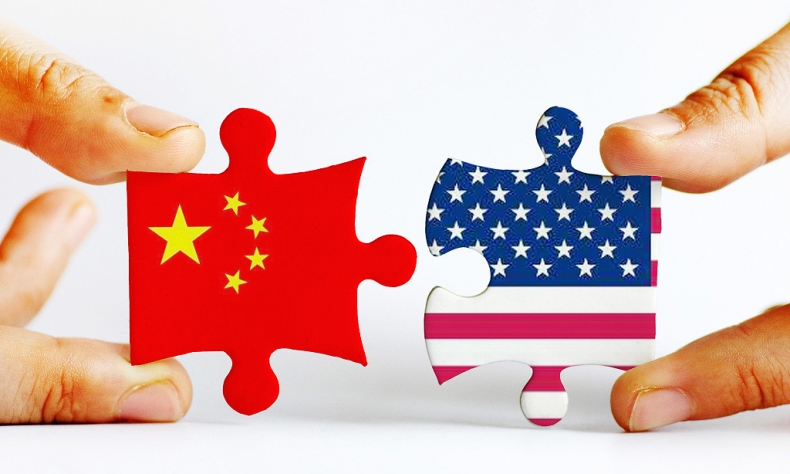 Both sides need to adopt an objective and rational perspective that focuses on areas of convergence rather than divergence.
Editor's Note: Scholars from China and the U.S. expounded their views on bilateral relations from different perspectives at a webinar on March 12. They agreed that the two sides should be committed to benign and healthy competition, and there is potential for the two countries to work jointly in many areas and improve global governance.
The webinar, themed Reset and Reshape–China-U.S. Relations and Global Governance, was hosted by Beijing Review, an English-language news weekly and a subsidiary of China International Publishing Group (CIPG), with the participation of scholars from both countries.
On the eve of the Chinese Lunar New Year on Feb 11, Chinese President Xi Jinping held a phone conversation with U.S. President Joe Biden. The two heads of state exchanged views at length and agreed that the two countries should enhance mutual understanding and avoid misperception and miscalculation; they should treat each other with candor and sincerity and not seek conflict or confrontation; and they should unclog communication channels and facilitate exchange and cooperation.
At the press conference yesterday, Premier Li Keqiang said that China and the US do have differences and disagreements, which may get very acute at times. But they also share extensive common interests and have many areas where they can cooperate. The two countries need to put more energy and focus on their common ground and expand converging interests. 
And we just learned that Yang Jiechi, Director of the Office of the Foreign Affairs Commission of the CPC Central Committee, and State Councilor and Foreign Minister Wang Yi, are scheduled to meet US Secretary of State Antony Blinken and National Security Adviser Jake Sullivan on March 18 in Anchorage, Alaska. The first face-to-face talks between the two sides since Biden took office are reviving hopes of a long-anticipated start for navigating one of the most crucial ties in the world away from conflicts and rivalry.
Most will not disagree that deteriorating China-US relations will do no good to either country, and neither to the world at large. But how to bring relations, which have been drifting dangerously towards estrangement and confrontation, back on the right track? How to strengthen cooperation between the two countries amid competition? And how will the future of China-U.S. relations affect the international landscape and global governance? All these are questions we need to ponder seriously. In my opinion, promoting dialogue and cooperation albeit in selected areas at present stage, and managing differences in a constructive manner, holds the key. There is an ancient Chinese saying, 求同存异, which means seeking common ground while shelving differences. I believe it is of particular importance to the current state of bilateral relations. Both sides need to adopt an objective and rational perspective that focuses on areas of convergence rather than divergence. I would like to take this opportunity to make three points.
First, the China-U.S. relationship should not be driven by ideologies. As the two countries vary in social system, development stage, as well as history and culture, it's only natural for them to have differences and disagreements. It has become quite clear that neither could give in on this respect. The important thing is therefore that neither should allow differences to dictate bilateral ties and hijack their common interests. The relations between the two countries should not be affected by the outdated mentality of zero-sum, major-power rivalry. Both sides should uphold the spirit of no-conflict, no-confrontation, mutual respect and win-win cooperation, conscientiously control their differences while committing to expand areas where they may cooperate.
China and the United States were allies who fought side by side during WWII. In the 1970s, the two sides reopened the door toward establishing diplomatic ties on the basis of respecting the different systems of each other. Today, the common interests between the two countries are all the more solid, especially in economic and trade areas. Mutually beneficial cooperation is the only right choice for the two countries.
Second, the two countries should reinforce the mechanism of people-to-people exchanges and dialogue. The Chinese and American people enjoy a long-standing friendship, which should stay immune to the ups and downs in the political dimension of the relations. 
According to a report released by U.S. Immigration and Customs Enforcement in August last year, of the 1.52 million international students in the United States, Chinese students accounted for one-third. A recent report by the Center for China & Globalization also shows that the United States remains the first destination for Chinese students studying abroad. Statistics from the U.S. Department of Commerce showed that in 2018, as many as 2.9 million Chinese tourists made visits to the United States.
China is always ready to work with the United States with an open mind to build a good environment for people-to-people exchanges. It is ready to coordinate policies and work with the United States in tackling COVID-19, dealing with climate change and promoting world economic recovery——the three most pressing tasks for the international community. 
President Biden moved to reinstate the United States to the Paris Climate Agreement just hours after being sworn into office. China heartily welcomes this move and expects to enhance cooperation with the U.S. to protect our planet earth.  
Over the past seven decades, CIPG, as China's oldest and largest specialized international communication institution, has been committed to promoting mutual understanding, exchanges and friendship between China and the rest of the world. CIPG has also been engaged in creating opportunities for think tank and media professionals to exchange views on common development and prosperity of all countries. 
Beijing Review, an English-language news weekly and the organizer of this workshop, just celebrated its 63rd anniversary last week. With a mission of presenting China to the world, Beijing Review has recorded every important moment in the development of the China-U.S. relations and has devoted itself to enhancing people-to-people exchanges. This year marks the 50th anniversary of the Ping Pong Diplomacy between the two countries. It plans to hold a series of activities to mark this event to enhance mutual trust and foster a stronger bond between the two peoples.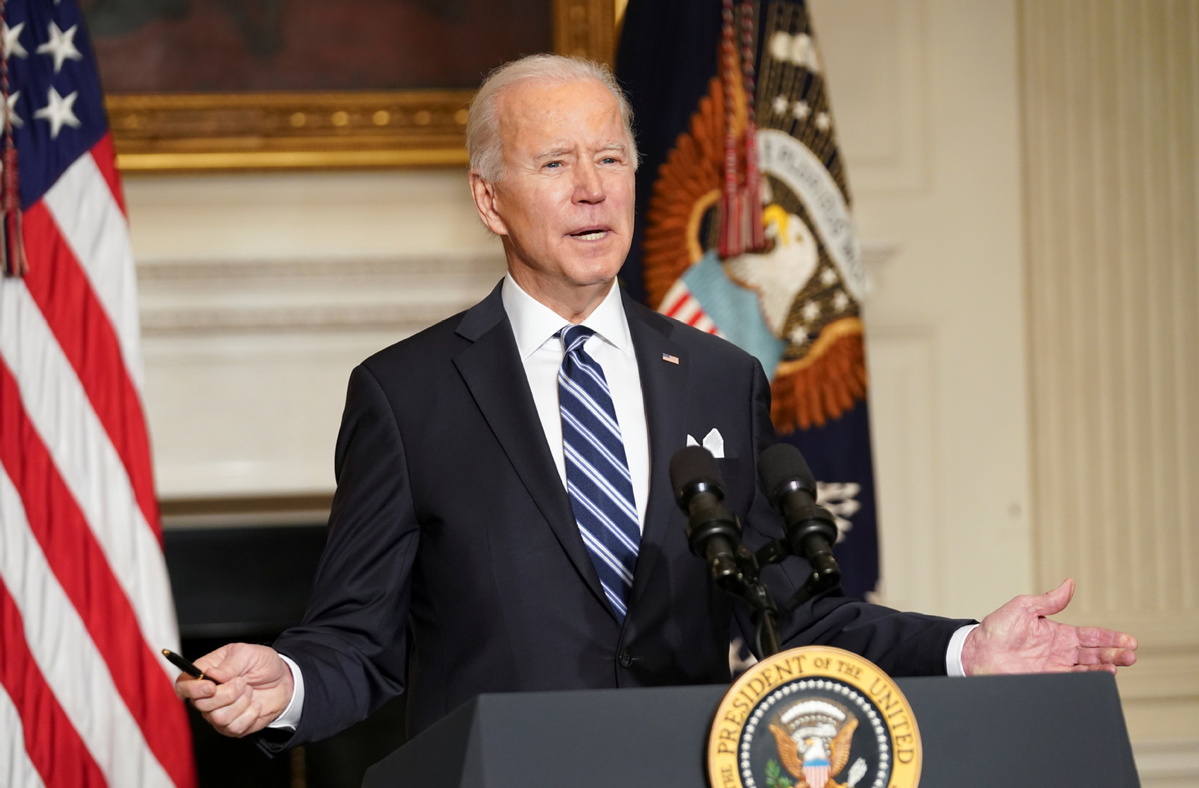 Third, we need to move in the same direction to bring economic and trade relations back on the track. Economic and trade cooperation is an important part of bilateral relations, the essence of which is mutual benefit and win-win results. The interests of the two sides are deeply connected, and both countries gain from cooperation and lose from confrontation. 
According to the 2021 Business Climate Survey of the American Chamber of Commerce in China on March 9, 75 percent of its member companies said they were optimistic about the prospects of the Chinese market, and 81 percent of companies said they expected their businesses to grow in China. This is the latest testament to the mutually beneficial and win-win nature of China-U.S. economic and trade ties.
Despite the extremely unfavorable condition last year, bilateral trade reached $630 billion last year, up 8.8 percent from 2019. China is the largest trading partner of the United States, and the bilateral trade and investment cooperation has made contributions to the economic recovery of the two countries. It was announced yesterday that the semi-conductor associations of the two countries have decided to set up a working mechanism to coordinate their policies on information sharing, export management, supply chain safety and trade practices. This follows a chain of US sanctions in recent years to restrict the development of the Chinese semi-conductor industry, which not only has hurt the interests of US businesses, but also has disrupted the global supply chain which in turn has led to a shortage of chips worldwide and the shutdown of not a few production lines. This fully demonstrates that economic and trade collaboration serves as a driving force of bilateral relations and has brought tangible benefits to both sides.
Dear friends, the warming of China-U.S. relations cannot be achieved without the support and promotion from all sectors in both countries. I sincerely hope that this webinar can serve as a platform for candid exchanges and consensus building and pool wisdom to bring the bilateral relations back on the right track.
The author is Vice President and Editor in Chief of China International Publishing Group (CIPG).