Global Economy to Hit Headwinds, But China Can Weather the Storm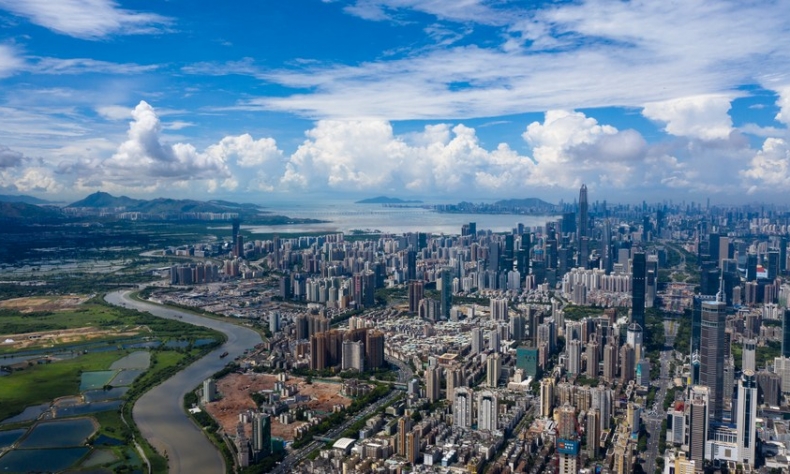 The global economy will witness tougher times ahead while China stands poised to overcome the waves of uncertainties and supply chain disruptions.
China's economy rose 4.9 percent in the third quarter this year from the same time period a year earlier, but major Western media outlets had insisted the numbers are just horrible since the country was expected to hit the 5.1 percent target, according to forecasts by the experts. Nevertheless, China's economic growth remains resilient and for the first nine months of the year, domestic GDP (gross domestic product) grew by 9.8 percent year-on-year, according to the National Bureau of Statistics.
Meanwhile, the global economy will witness tougher times ahead while China stands poised to overcome the waves of uncertainties and supply chain disruptions since the country has taken the right steps earlier to contain the coronavirus pandemic and to keep logistics services running smoothly in good times and bad.
Apparently, retailers worldwide are reporting empty shelves; a number of international ports, including the ports of Los Angeles and Long Beach CA. are experiencing severe logjams with dozens upon dozens of cargo ships awaiting offshore to deliver imported goods that mainly come from the Asian markets, especially from China. The delayed deliveries are causing orders to run weeks and months behind schedule. The disruptions have severely curtailed the supply of goods reaching consumers at bricks-and-mortar shops and aggravating sharp spikes in inflation. We are seeing more labor strikes erupt as workers call for higher wages to address surging inflation concerns and vaccine mandates could lead to even more labor shortages.
Additionally, energy shortages and rising energy prices have accelerated inflation momentum and that will inflict more pain on the global economy. Meanwhile, China cannot escape the current difficulties either but the country stands better suited to ride out the storm and to continue economic growth.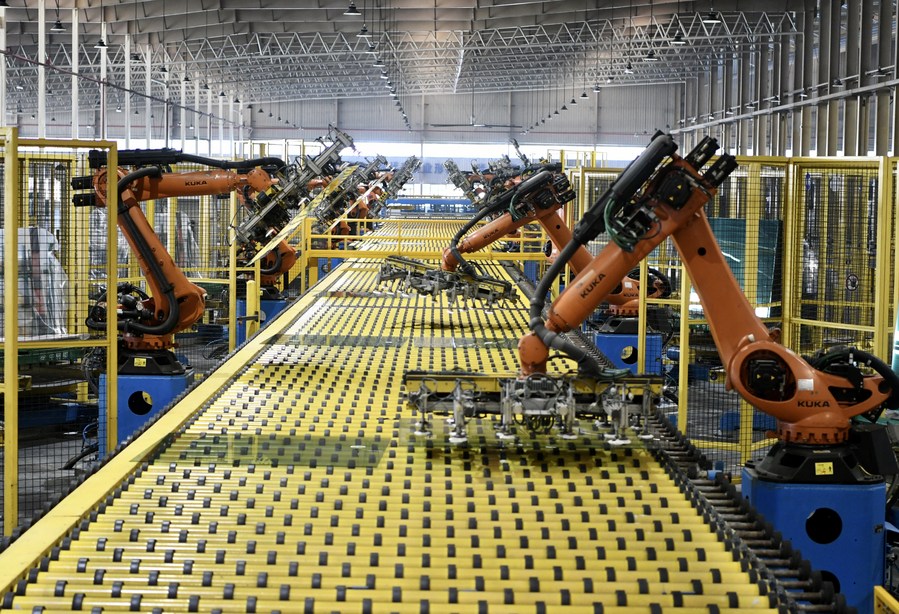 China as the world's factory and supplier
Amid the dark days of higher-than-average inflation rates worldwide, as well as supply chain disruptions, China as the top global-ranking manufacturer and exporter can come out in a stronger position, while domestic companies are shifting to get better integrated with automated manufacturing to adapt to the prevailing labor shortages sweeping across the globe.
We should never forget about the basic principles of supply and demand, when supply goes lower that can increase demand and raise prices while the inverse effect happens when supply increases. The Covid pandemic inflicted steep reductions in manufacturing activities since many people had to abide by lockdowns, quarantines, and strict social distancing measures. Many factories and warehouses were shut down while the services sector suffered as restaurants, bars, retail shops, and other venues for people to gather in leisure settings were temporarily disrupted.
Yes, China had endured similar circumstances, but by the second half of last year, the domestic economy was returning to normal while many Western countries in Europe and the Americas were getting hard hit and still much of the West remains partially frozen out and many Westerners have shown reluctance to take the vaccine for Covid as instructed.
In other words, China and many other Asian economies have already entered full economic rebound status. Consequently, Chinese factories and warehouses are running at full-speed but struggle with some disruptions as shipments of raw materials from the overseas markets were slow to arrive and the surge in energy demand had led to occasional power outages in certain parts of the country. Yet, Chinese President Xi Jinping did urge coal companies in the country to boost the coal supply and Beijing has signed agreements with Moscow to build and extend LNG (liquefied natural gas) pipelines running from the Siberian regions of Russia to inject huge amounts of gas into refineries in China. Phase one of Chine-Russia pipeline was completed in October 2019 with gas supply starting in December 2019. Phase two will be completed a few years later.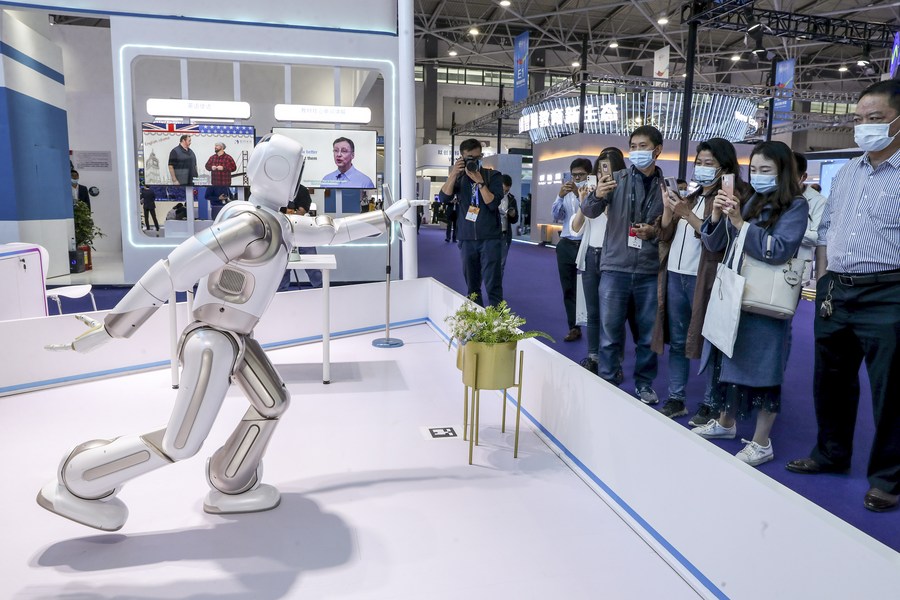 Dual Circulation as the solution
China is not confronting an impossible situation, but the problems with Evergrande property developer could cause some pain to the domestic construction industry, as well as the creditors who loaned out money to the company. But at times, companies have to take a stumble to reverse bad lending practices and to teach debtors a lesson about the necessity of following good business practices. China's efforts to impose tougher anti-monopoly measures will hurt the monopoly practices of a few major corporations in the country but the strategy is intended to increase competition and level the playing field for investors and businesses in order to restore balance to the nation's economy for the long-term outlook. Startups and SMEs (small and medium-sized enterprises) will benefit most from China's anti-monopoly laws.
Additionally, look to see China's 'dual circulation' strategy to play a more prominent role for the months and years ahead. The Chinese government highlighted 'dual circulation' to embrace the free markets and globalization but on account of rising anti-China sentiments in the west, Beijing is making adjustments by promoting more domestic consumption and boosting the nation's services sectors. Chinese companies will go more hi-tech; supporting 5G telecom networks development that increases WiFi speeds and memory storage, ushering in a new era for major upgrades in smart cities, automated manufacturing, Big Data, digital payments, and hence industrial production levels can rise higher at greater efficiency and Chinese consumers will likely spend more as 400 million Chinese have entered the ranks of the Middle Class and by 2035 that number could rise to 600 million. China's middle class (middle-income group) will help the country to surpass the US in GDP size by 2028 or just a little later.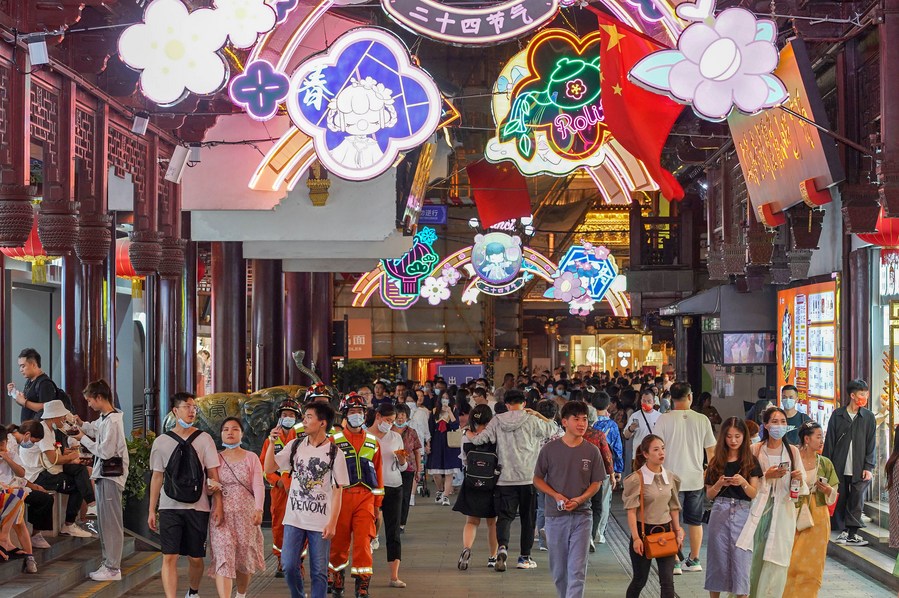 Stronger momentum builds for China
The Chinese Ministry of Finance and the People's Bank of China (PBOC) took the right approach to avoid pursuing aggressive stimulus spending plans to keep inflation rates under control in the country in recent months. China's move to promote consumption is paying off as domestic retail spending increased by 4.4 percent in September year-on-year.
And if stimulus spending is necessary on account of the Evergrande debt bubble fiasco, the government is very keen on building major new infrastructure such as roads, railroads, bridges and whole new cities. Therefore, China's earlier actions — to keep the Chinese yuan valuations higher; enforce policies to fight back against monopolies and to prevent excess liquidity from pouring into the country will — are winning strategies to keep the country more stable as other nations begin to confront harder times in the foreseeable future.
There will be no 'quick fix' on supply chain disruptions and the upcoming Christmas season could shock American and European families if they go shopping for gifts and discover the stores' shelves are empty. Parents will have to inform their children that Santa Claus was not generous this year. Meanwhile, in Chinese cities, the shops have their shelves stocked full, prices on goods and services remain relatively low and the supply chain disruptions are rarely noticeable. Westerners need to be more realistic. Blaming China for their problems will resolve nothing. Actually, if they should blame anyone it should be their own governments, not China's, for failing to cure the current economic disruptions.
The article reflects the author's opinions, and not necessarily the views of China Focus.