Growing Population Calls for Cooperation and Sustainable Development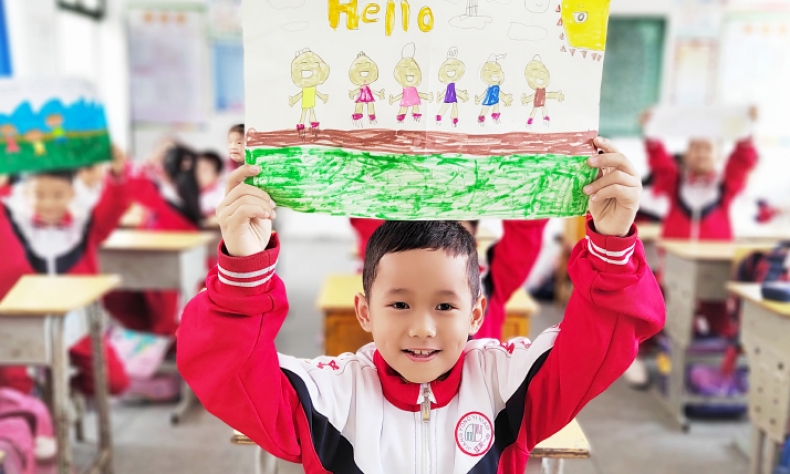 The global population development has become more complex and diversified, with huge regional gaps in fertility and age structure, and disparity in wealth.
In the 18th century, British philosopher and economist Thomas Robert Malthus developed his Malthusian growth model, an exponential formula used to project population growth. The theory states that food production will not be able to keep up with the growth in the human population, resulting in disease, famine, war, and calamity.
More than 200 years later, the world population, much larger than during his time, keeps growing. According to the United Nations, it reached 8 billion on November 15. Malthus may have been overly pessimistic.
"This unprecedented growth is due to the gradual increase in human lifespan owing to improvements in public health, nutrition, personal hygiene and medicine. It is also the result of high and persistent levels of fertility in some countries," a UN press release read that day, adding the number represented "a milestone in human development."
"The milestone is an occasion to celebrate diversity and advancements while considering humanity's shared responsibility for the planet," UN Secretary General António Guterres said.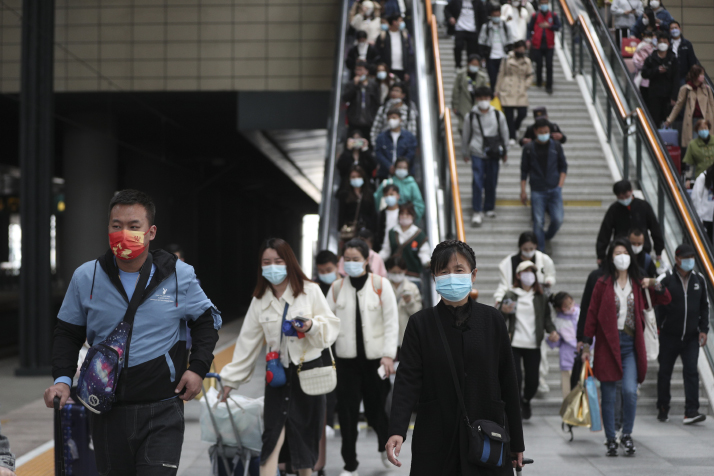 Chance and challenge
Earlier this year, on July 11, or World Population Day, Guterres had already stated, "It (the population milestone) is a reminder of our shared responsibility to care for our planet and a moment to reflect on where we still fall short of our commitments to one another."
The world's population could grow to around 8.5 billion in 2030 and 9.7 billion in 2050 and peak at around 10.4 billion during the 2080s, and remain steady until 2100, according to the World Population Prospects 2022 released that same month.
China and India are the two most populous countries, each with more than 1.4 billion people now, followed by the U.S. with over 334 million people as of November 24. India is projected by the UN to surpass China as the most populous country in 2023, with an estimated 1.67 billion people in 2050.
But will 8 billion overcrowd Mother Earth? Zheng Zhenzhen, a researcher with the Institute of Population and Labor Economics under the Chinese Academy of Social Sciences, said the biological carrying capacity of the planet is affected and restricted by many factors, ranging from natural resources and scientific and technological development to consumer behavior and education levels. "At present, the academic community has no conclusion regarding the limit of Earth's carrying capacity," she told China News Service.
"And one important note is that the world's population growth is slowing down," Zheng added.
While it took the global population 12 years to grow from 7 to 8 billion, it will take approximately 15 years, until 2037, for it to reach 9 billion, according to the UN release.
The growth rate is at its slowest pace since 1950, having fallen under 1 percent in 2020, according to the World Population Prospects 2022.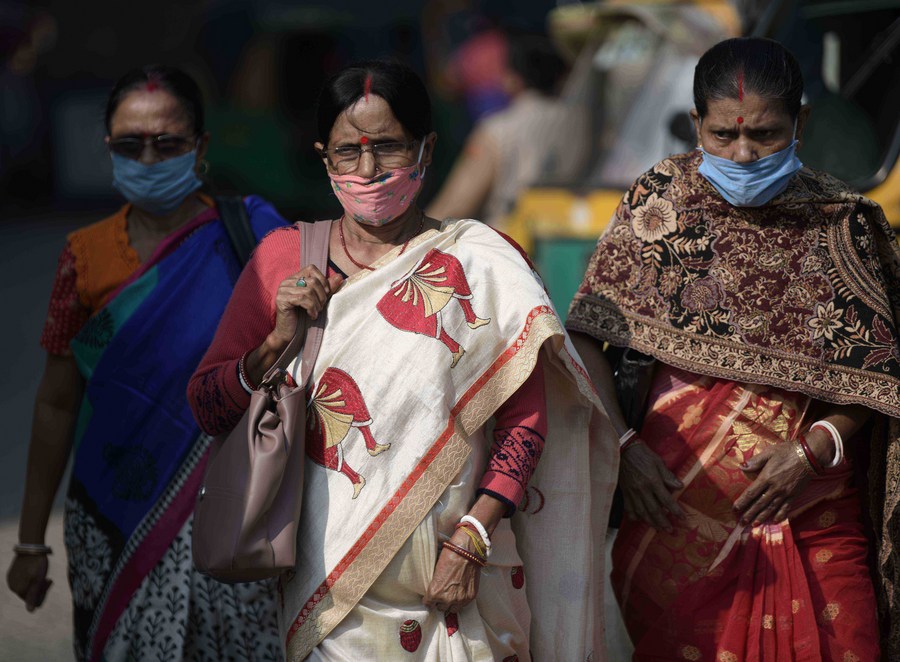 "Focusing on numbers alone distracts us from the real challenge at hand: Securing a world in which people can equally and sustainably enjoy progress," Natalia Kanem, Executive Director of the UN Population Fund, said.
Zheng, too, said the number in se is not the main issue; it is the harm caused by human activities that requires more attention. "At present, the biggest population-related challenges are increasing inequality and demographic changes," she added.
The global population development has become more complex and diversified, with huge regional gaps in fertility and age structure, and disparity in wealth. To tackle these, Zheng said countries must devote more attention and input to their domestic situations; at the same time, they should strengthen international cooperation. "In today's highly globalized world, it is necessary to build a community with a shared future for humanity," she said.
Liu Zhenmin, UN Under Secretary General for Economic and Social Affairs, said that rapid population growth complicates eradicating poverty, fighting hunger and malnutrition, and increasing the coverage of healthcare and education.
The number of people affected by hunger in the world surged to a whopping 828 million in 2021, according to a UN report released in July. The fact that one 10th of the people in the world were undernourished as of last year suggests it will take tremendous effort for the world to reach the UN Sustainable Development Goal to end hunger by 2030.
Today, two thirds of the global population live in a low-fertility context, where the lifetime fertility is below 2.1 births per woman. Moreover, countries with the highest fertility levels tend to be those with the lowest per-capita income.
Global population growth has therefore over time become increasingly concentrated among the world's poorest countries, most of which are in sub-Saharan Africa. More than half of the projected increase up to 2050 will cluster in eight countries: the Democratic Republic of the Congo, Egypt, Ethiopia, India, Nigeria, Pakistan, the Philippines and the United Republic of Tanzania, the World Population Prospects 2022 read.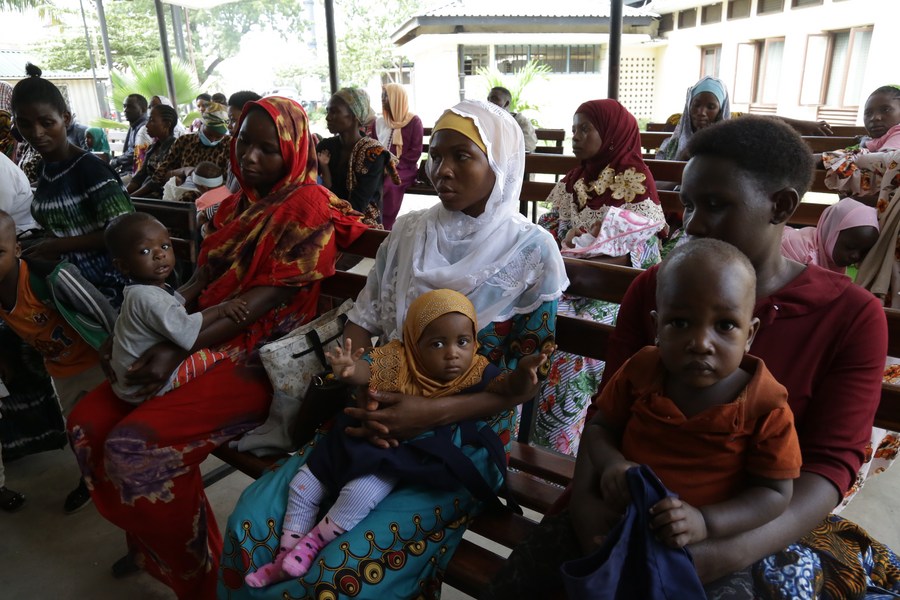 Liu believed achieving the Sustainable Development Goals, especially those related to health, education and gender equality, will contribute to reducing fertility levels and slowing down global population growth.
"Unless we bridge the yawning chasm between the global haves and have-nots, we are setting ourselves up for an 8-billion-strong world filled with tension and mistrust, crisis and conflict," Guterres said.
The challenges include the climate crisis. Underdeveloped countries have significantly lower emission rates but are likely to suffer disproportionately from the effects of climate change. "Slower population growth over many decades could help mitigate the further accumulation of environmental damage in the second half of the current century," a UN press release in November stated.
"We need a rapid decoupling of economic activity from the current over-reliance on fossil fuel energy, as well as greater efficiency in the use of those resources. We must make this a just and inclusive transition that supports those left furthest behind," Li Junhua, also a UN Under Secretary General for Economic and Social Affairs, said.
The recent UN climate change conference saw encouraging progress in this respect. Convened from November 6 to 20 in the Egyptian resort city of Sharm El-Sheikh, the 27th Session of the Conference of the Parties (commonly known as the COP27) to the UN Framework Convention on Climate Change approved a long-awaited loss and damage fund backed by negotiators from nearly 200 countries intended to help vulnerable countries cope with climate disasters.
"The announcement offers hope to vulnerable communities all over the world, fighting to survive climate stress," Sherry Rehman, Pakistan's minister for climate change, said.
An aging China
Next year will be a crucial one for China and India, two super populous countries, Yuan Xin, a professor with the Institute of Population and Development at Tianjin-based Nankai University, believed. "Whereas India is expected to become the most populous country in 2023 at the earliest, China may see negative population growth," Yuan said.
One reason for the declining birth rate in China is modernization. During a 1974 UN population conference in Bucharest, Romania, India's then Minister of Population Karan Singh famously said: "Development is the best contraceptive." The higher the degree of development, education and income in any given country, the lower the fertility rate. And China continues to develop rapidly. The country is also still urbanizing, and the fertility rate in cities tends to be significantly lower than that in the countryside. More and more Chinese are simply less willing to get married or have children mainly due to increasingly higher living costs, including housing and education.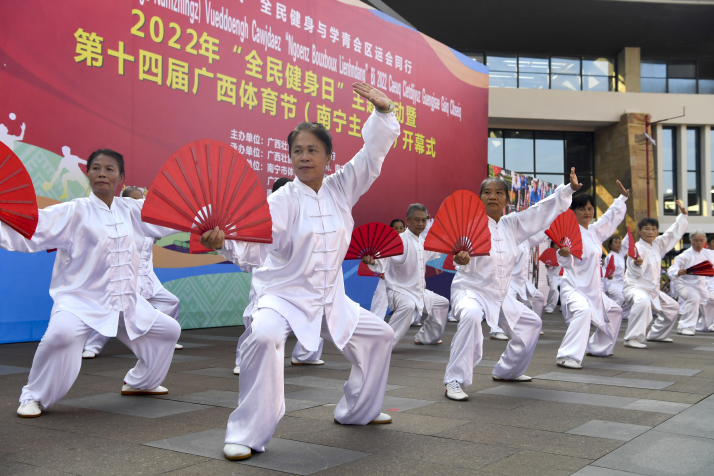 The authorities have introduced pre- and post-natal support policies to promote a balanced and long-term population development, including better maternal and child care services as well as improved parental leave policies.
But China remains a crowded country, with its aging society constituting a major demographic change, Yuan said.
The population aged 60 and above reached 267.36 million in China in 2021, accounting for 18.9 percent of the national population, according to the National Bureau of Statistics. China is set to become a moderately aging society by 2025, with 20 percent of its population aged 60 and above; and a severely aging society by 2035 when 400 million people will be 60 or over, accounting for more than 30 percent of the population.
Niu Jianlin, a researcher with the Institute of Population and Labor Economics under the Chinese Academy of Social Sciences, said population aging is a demographic development most countries must deal with today, as more than half of the countries and regions in the world have entered an aging society.
"By mid-century, China's working age population (aged 16-59) is expected to gradually drop from 890 million to 650 million. Even so, that number is still higher than that of the total working-age population of all developed countries. In sum, China's labor resource supply will remain relatively large," Yuan explained.
Plus, new circumstances can generate new opportunities. Yuan added the extension of life expectancy and people's improved health and education levels provide new prospects for the development of human resources over the next 30 years.
The World Population Prospects 2022 called on countries with aging populations to take steps to adapt their public programs to the growing proportion of senior residents. This includes, for example, improving the sustainability of social security and pension systems and establishing universal healthcare systems.
"In recent years, China has come up with a series of blueprints to facilitate the creation of an aging-friendly society based on its specific needs, turning 'burden' into bonus," Lu Jiehua, deputy head of the China Population Association and a professor at the Department of Sociology at Peking University, told Beijing Review.
"Combined with improving government policies and the advancement of facilities and technologies, aging can also show its positive side," Lu concluded.