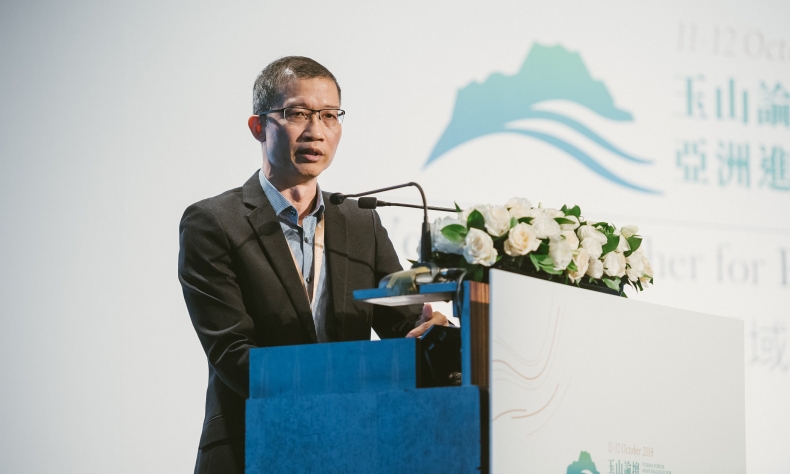 【High-level Interview】Lye Liang Fook: Belt and Road Provides A Broad Scope for Cooperation
If the Belt and Road Initiative is successful, China in 10 years' time will be a very different China.
In 2013, Chinese President Xi Jinping proposed the concepts of "Silk Road Economic Belt" and "21st-Century Maritime Silk Road". These two terms are now referred to as the Belt and Road Initiative(BRI).
With the theme of Belt and Road construction, China Focus is set to launch a series of high-profile overseas interviews. Today we have an exclusive interview with Lye Liang Fook, Senior Fellow, Regional Security and Political Studies Programme and Co-coordinator of Vietnam Studies Program, Institute of Southeast Asian Studies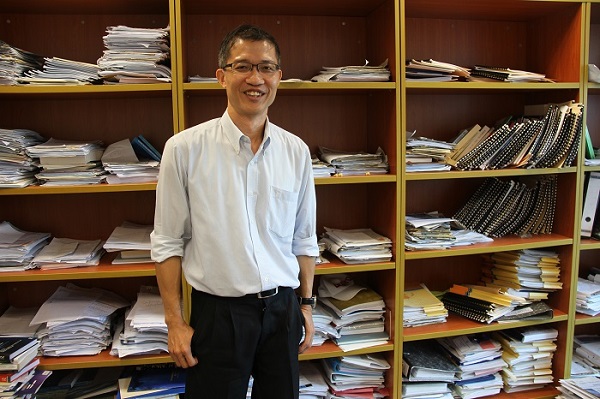 Interviewee: Lye Liang Fook (黎良福), Senior Fellow, Regional Security and Political Studies Programme and Co-coordinator of Vietnam Studies Program, Institute of Southeast Asian Studies and former assistant director at the East Asian Institute, National University of Singapore.
Interviewer: Xue Li, Senior Fellow of the Institute of World Economics and Politics, Chinese Academy of Social Sciences
Date of interview: 11 July 2018
Interview venue: Singapore Institute of Southeast Asian Studies
China Focus: What are the advantages and disadvantages of the Belt and Road Initiative?
Lye: The biggest advantage is that for the neighboring regions and ASEAN countries, the Initiative provides a broad scope for cooperation, such as infrastructure construction that includes not only roads, railways, aviation connectivity, but ICT (Information Communications Technology) and energy provision as well. These are areas where ASEAN countries require a substantial commitment. Socio-cultural exchanges are also encouraged, which include the flow of Chinese and ASEAN tourists, exchange of international students and so on. Therefore, this Initiative can on the one hand promote economic development and people-to-people exchanges among countries in the region, and on the other, strengthen mutual trust and cooperation among several countries.
The biggest drawback is that some problems have occurred in the process of implementing the Initiative. For example, in constructing the Myitsone Hydropower Station in Myanmar, local residents there believe that the project has disrupted their daily lives and even caused environmental damages, which made it difficult for the government of Myanmar to continue with it as it stands. Therefore, when implementing projects in ASEAN countries, there is a need to pay more attention to the concerns of local residents, ensure more benefits accrue to the local community and better protect the environment. At times, it may not be prudent to go for scale and speed but rather to devote more attention to the process and details of implementation. In this way, the projects can be carried out with less hiccups and hopefully have a stronger demonstrative effect over time.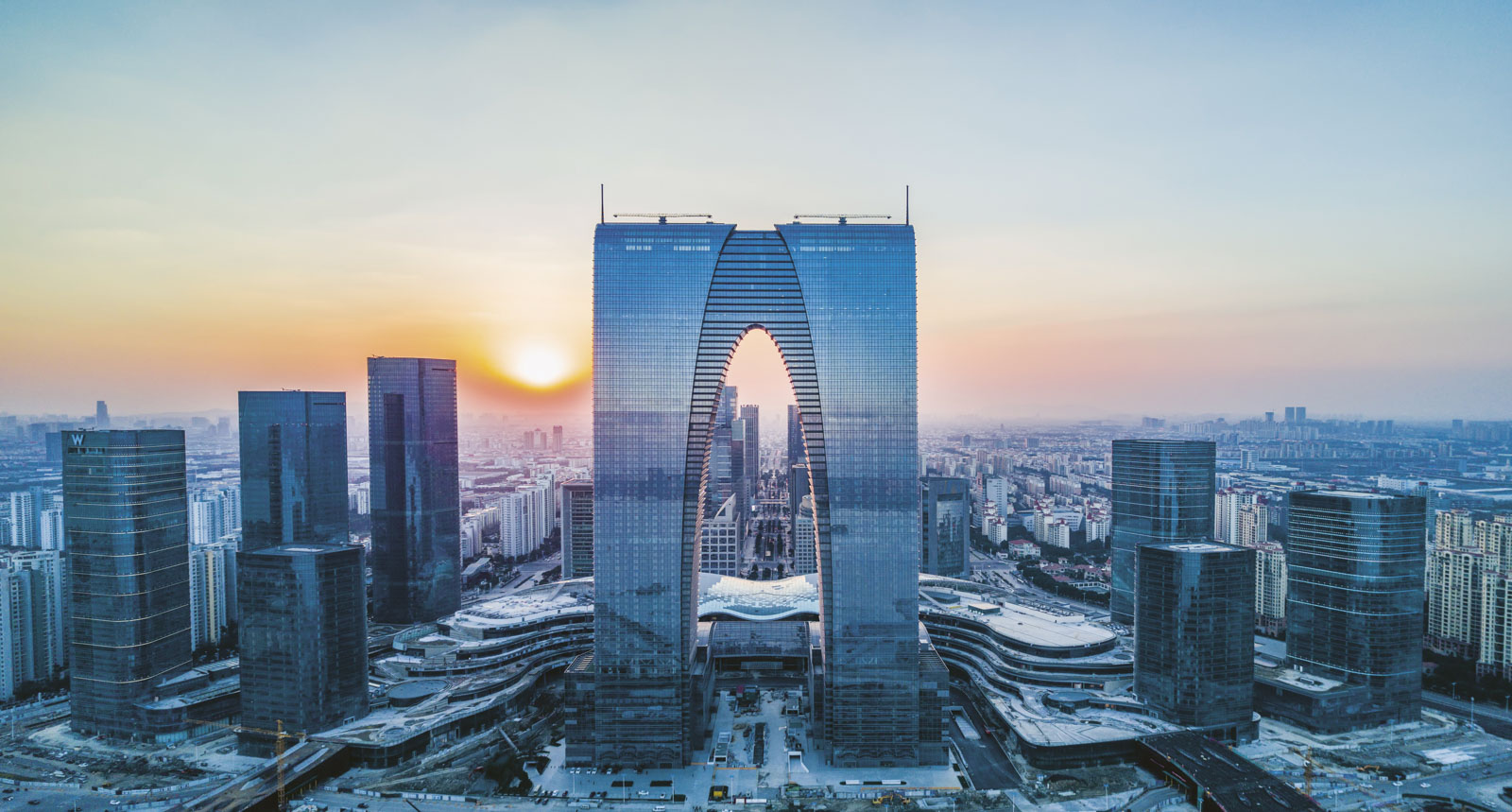 China Focus: How is the Belt and Road Initiative in Singapore?
Lye: Cooperation between Singapore and China already began in the early 1990s with the "Suzhou Industrial Park" as the first government-to-government collaborative project when Jiang Zemin was president, and "Tianjin Eco-City" in 2007 as the second of such project during Hu Jintao's presidency. Since President Xi Jinping took office, modern connectivity and services has emerged as a new area of cooperation between China (Chongqing) and Singapore. This project, the Chongqing Connectivity Initiative, is in line with China's overland Silk Road Economic Belt, the Western Development Strategy and the strategy for the development of the Yangtze Economic Belt, and reflects the vision of mutually beneficial cooperation.
The project was officially launched during President Xi Jinping's state visit to Singapore in 2015.In 2017, Singapore proposed to establish a "Southern Transport Corridor", whereby goods will be shipped from Chongqing through Guizhou Province and Qinzhou Port in the Guangxi Zhuang Autonomous Region to Singapore and other countries in Southeast Asia and beyond. It takes up much less time than the traditional route where goods make their way from Chongqing via the Yangtze River to Shanghai and then onward to Singapore.
It now only takes 48 hours for goods to reach Qinzhou, Guangxi on a Chongqing departure train, and then they will arrive in Singapore via sea. The total travelling time is roughly seven days. This is about 14 days shorter than the current route from Chongqing to Shanghai via the Yangtze River and onward to Singapore.
As a small state and with a comparatively well-developed infrastructure, Singapore does not require infrastructure investment from China. Hence, the nature of Singapore's collaboration with China on the Belt and Road Initiative is in a way different from other Southeast Asian countries and China. As exemplified by the Chongqing Connectivity Initiative, and further reinforced by the Southern Transport Corridor (which today is known as the International Land-Sea Corridor), Singapore's collaboration with China actually occurs on Chinese soil! In the case of other countries, they are largely recipients of Belt and Road Initiative.
The Chongqing Connectivity Initiative is coordinated by several departments, with the Ministry of Trade and Industry of Singapore playing a leading role. The Singapore co-chair is Minister Chan Chun Sing who is a key member of Singapore's fourth generation leadership. Both China and Singapore attach great importance to this project. There is a high-level bilateral cooperation mechanism between two sides in the form of the Joint Committee for Bilateral Cooperation (JCBC) with Deputy Prime Minister of Singapore Teo Chee Hean and Vice Premier of China Han Zheng as representatives.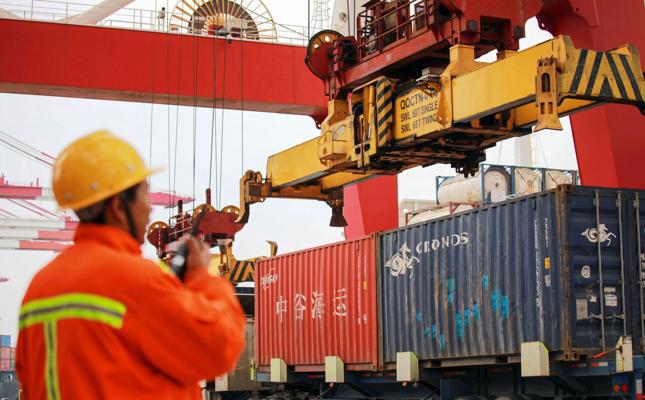 China Focus: Is there a famous project under the name of the Belt and Road Initiative in Singapore?
Lye: As mentioned, one of the highest profile project between China and Singapore that is directly linked to the Belt and Road Initiative is the Chongqing Connectivity Initiative of which the International Land-Sea Corridor is an integral part of. Of course, the two countries have cooperated in other areas of growing importance such as financing and financial services that leverages on Singapore's hub status.
According to data from the Ministry of Commerce of China, nearly 30% of China's investment outflows in countries along the "Belt and Road" goes through Singapore. Singapore is also an important location for the provision of various professional services such as legal and consultancy services. It is also in a good position to provide critical human resource training for the capacity development of its neighbors.
Moreover, China and Singapore have reached an agreement for commercial disputes related to the "Belt and Road" projects to be addressed through the arbitration facilities and services in either Singapore or China. Singapore also has a reputable legal system where businesses can opt to seek legal recourse for resolution of their commercial disputes. As a member of ASEAN and given its strategic location as well as competitive advantages, it makes good sense for China to collaborate with Singapore in these areas.
China Focus: What is Singapore's assessment of the Belt and Road projects?
Lye: Singapore can be regarded as a practical and active supporter of Belt and Road Initiative. As China goes global, as manifested by its Belt and Road Initiative, Singapore as a small country has been attuned to the opportunities that come by and has sought ways and means to strengthen bilateral cooperation with China as it has done with other countries.
This principle of staying relevant to China is a primary driver behind the Chongqing Connectivity Initiative, which can help Singapore enterprises including its small and medium-sized enterprises to better capitalize on China's development and seek more growth opportunities.
China Focus: Do you think there has been any change in China's foreign policy and foreign investment model since the proposal of the Belt and Road Initiative?
Lye: In terms of the investment model, the Belt and Road Initiative encourages Chinese enterprises to go global and their investments in ASEAN countries can be expected to increase further. On China's earlier investments in Southeast Asia, some countries share the view that these Chinese investments are only for natural resource extraction (such as precious metals, minerals and timber, etc.) and do not value add much to the local economy and community.
After the initiative is proposed, some observers saw it as a new round of Chinese outbound investment, and have expressed the hope that this time round, the Chinese enterprises would be able to contribute more to local economic development by setting up more factories and provide better employment opportunities.
In terms of foreign policy, it seems that China's attitude towards its neighbors has been positive in the sense that China has continued to stress the importance of mutual respect and mutual beneficial cooperation. However, it is very important to reinforce this through the actual implementation of projects under the Belt and Road Initiative. At the end of the day, the Initiative is not one that merely involves the governments of the day but also other stakeholders as well. It is important for them to claim ownership of this process and they are more likely to do so if they are involved from the start.
China Focus: What do you think of the changes in China's national image since the launch of the Belt and Road Initiative a few years ago?
Lye: It is a mixed picture. When the Initiative was first launched, many countries appear to be generally supportive. But in recent years, with actual difficulties surfacing in terms of project implementation and the role of the media in playing up these negative examples, China's image has been greatly affected.
For instance, the Hambantota port project in Sri Lanka was singled out by the media as a ruse by China to force Sri Lanka to lease the port to China for 99 years. The United States has highlighted this as a classic case of China engaging in "predatory economics". These negative examples have dented China's image.
China Focus: What needs to be improved?
Lye: As a concept, this Initiative of building infrastructure and other forms of connectivity ought to be welcomed, but it would appear that the pace of development is too rapid and the implementation details has been neglected. It is necessary to review how to balance the different interests in carrying out a project, taking into consideration that of local government institutions and other interest groups, and the views and concerns of local residents as well.
For example, in the Chongqing Connectivity Initiative, the project proceeded relatively smoothly as both governments recognized its strategic importance and, perhaps more importantly, the companies involved also found viable opportunities over time. If this project becomes bigger and better, it can be a demonstrative project under the Belt and Road Initiative.
China Focus: There exists an opinion that China is pursuing a "peaceful rise" through implementing the Belt and Road Initiative. What are your comments on this? How different will China be ten years later from what it is now?
Lye: If the Belt and Road Initiative is successful, China in 10 years' time will be a very different China. As China's neighboring countries comprise mostly developing or small ones, these countries tend to pay an undue focus on economic development which is a prerequisite for making progress in other areas of development.
If the Initiative can for instance help to genuinely create employment opportunities for neighboring developing countries and improve the living standards of the local people, this will to some extent improve the image of China in the eyes of these countries over time. They may come to be more supportive of other projects related to the Belt and Road Initiative.
At the same time, from the perspectives of these countries, it is to their interest to not be seen as being overly dependent on any particular country for their development. This is only natural and to be expected.
Opinion articles reflect the views of their authors, not necessarily those of China Focus