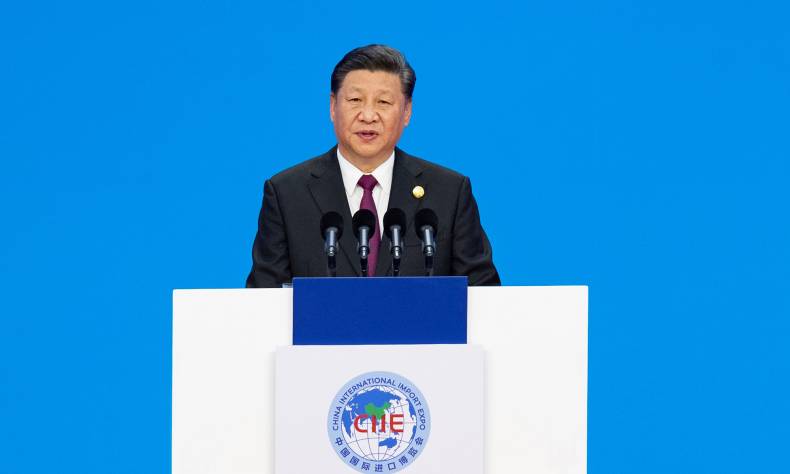 Highlights of Xi's keynote speech at import expo
President Xi Jinping delivered a keynote speech at the opening ceremony of the China International Import Expo in Shanghai on Monday. Here are the highlights.
On CIIE and opening-up
The China International Import Expo is a "trail-blazing" move in the history of international trade development. The CIIE is the first-ever import-themed national-level expo.
Economic globalization is an irreversible historical trend and provides strong momentum for the world economic development.
All countries should be committed to opening-up and oppose protectionism and unilateralism in a clear-cut stand.
All countries should stick to innovation and accelerate the transition with traditional growth drivers being replaced by new ones.
All countries should uphold the principle of inclusive development and shared benefits, in order to realize common development.
China will not close its door to the world and will only become more and more open.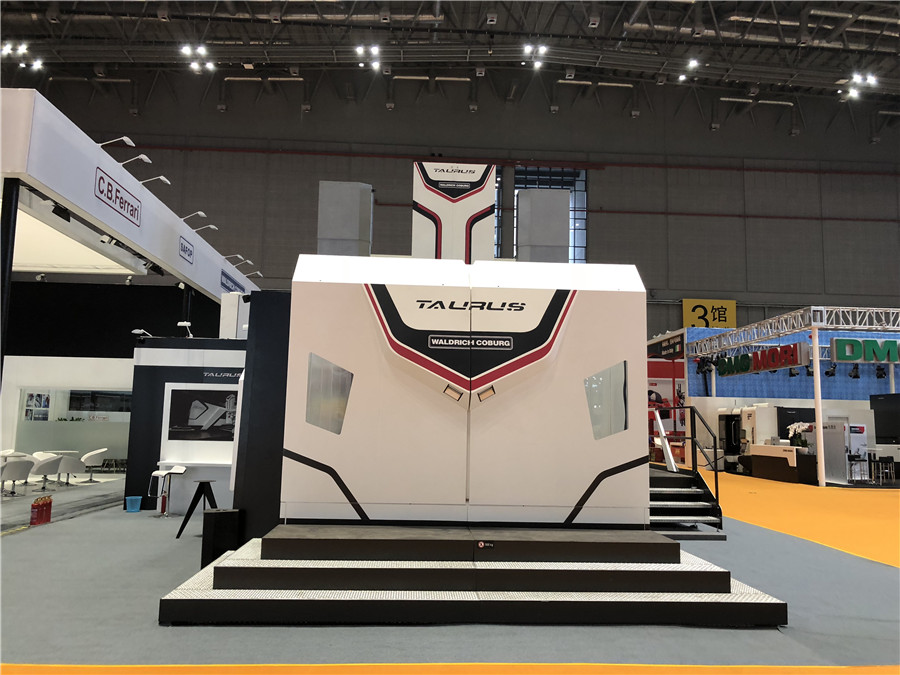 Δ The expo's largest product, valued at 2.6 million euros, a gantry milling machine from German company Waldrish Coburg, is seen at China International Import Expo held in Shanghai, Nov 4, 2018. [Photo/chinadaily.com.cn] 
On measures to promote opening-up
1. Imports
China's initiative to expand imports is not a makeshift, but long-term consideration of embracing the world and future while promoting common development.
2. Market access
China's imported goods and services are estimated to exceed $30 trillion and $10 trillion, respectively, in the next 15 years.
Measures announced in April to relax market access have been so far implemented. China has further simplified negative list of foreign investment, reduced investment limits and lifted the level of free investment.
China is taking solid steps to expand financial opening-up, continue to advance opening-up in the service sector, deepen opening-up in agriculture, mining, manufacturing, and accelerate the opening-up process of sectors including telecommunications, education, medical treatment and culture.
3. Business environment
Every country should strive to improve their own business environment and solve their own problems.
4. Free trade port
China will speed up the exploration of the building of free trade ports with Chinese characteristics.
5. Multilateral, bilateral cooperation
China will push forward multilateral and bilateral cooperation in pursuit of development.
On China's economic prospects
There is every reason to be fully confident in the future of the Chinese economy.
At present, China's economy remains generally stable and is making good progress. China saw the GDP growth of 6.7 percent in the first three quarters of 2018.
China's economy is truly performing well within the reasonable range, giving us a solid foundation for delivering the development goals for the whole year.
Compared with other major economies, China still ranks among the world's top in terms of GDP growth.
All in all, the favorable conditions are in place for the long-term, healthy and steady growth of the Chinese economy.
The Chinese economy is a sea, not a pond. Storms can overturn a pond, but never a sea.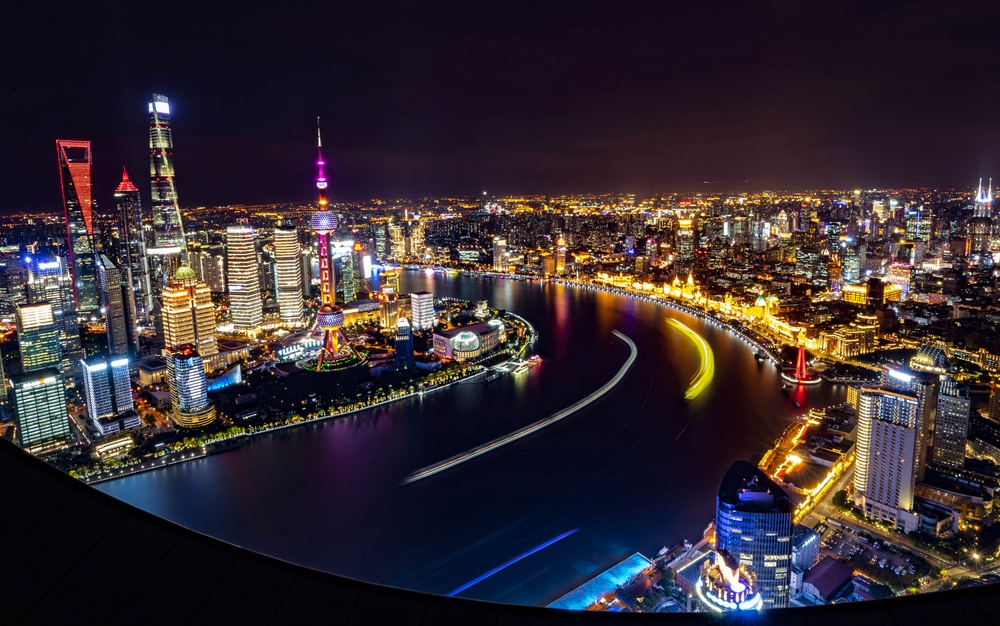 Δ Night view of Lujiazui and the Bund in Shanghai, Nov 2, 2018. [Photo/Xinhua] 
On Shanghai's role in opening up
China will capitalize on the important role of Shanghai and surrounding areas in opening up.
1. China (Shanghai) Pilot Free Trade Zone
The country will expand the China (Shanghai) Pilot Free Trade Zone to include a new section, and will encourage and support bold and creative steps by Shanghai to advance investment and trade liberalization and facilitation so that more of its successful practices may be replicated in other parts of China.
2. Capital market
China will launch a science and technology innovation board at the Shanghai Stock Exchange and experiment with a registration system for listed companies.
China will support Shanghai in cementing its position as an international financial center and a hub of science and innovation, and steadily improving the fundamental institutions of its capital market.
3. Yangtze River Delta region
The country will also support integrated development of the Yangtze River Delta region, and make it a national strategy.
Source: China Daily/ Xinhua