Holiday Travel Shows the Power of China's Tourism Rebound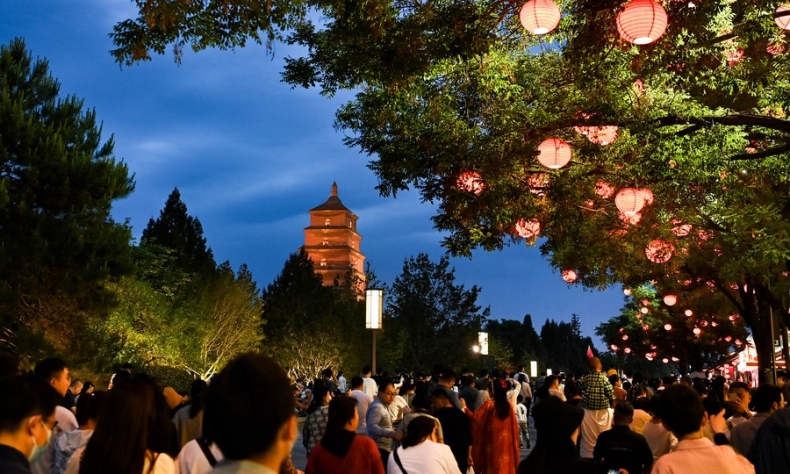 The surge of tourism over the May Day holiday demonstrates the rising optimism, resilience, and strength of the Chinese economy, even as the world falters amidst its challenges.
China recently enjoyed its May Day, or Labour Day, public holiday, which saw a boom in domestic tourism and travel. According to the Ministry of Transport data, tourism "could hit over 270 million trips, or a daily average of 54.04 million, up 162.9% from a year ago" and "up 464.4%" from the previous year.
Social media was filled with videos and photos showing China's major sites teeming with tourists, including the Great Wall, the Bund in Shanghai, as well as the Chaotianmen Bridge in Chongqing. There were reports that with hotels completely booked up, some people resorted to sleeping on trains or in cafes or restaurants. But the theme was nonetheless the same: Chinese people are reclaiming their love of travel after years of COVID, and the sheer number of tourists represents a boon for China's economy and services.
One of the biggest formulas to China's future success is the development of consumerism, as opposed to low-end manufacturing. China's household disposable income stood at 36,883 yuan (about $5,487) in 2022, according to the National Bureau of Statistics. This development, combined with the country's population, has transformed China into the world's largest and most lucrative consumer market. No major brand in the world can be taken seriously or be truly "global" if it does not have operations in China.
Tourism, of course, is a big part of consumerism. As China's airlines, tour companies, and hotel industries benefit, so do its retailers, services, and restaurants. For the Labour Day holiday, I personally traveled to the Hong Kong Special Administrative Region. According to the South China Morning Post, over 310,000 tourists from the mainland also traveled to the city during this period. Popular tourist sites around the area were bustling with people, while the newly opened K11 Art Mall in Kowloon, which specializes in luxury brands, was booming, as just one example. With this being the largest tourist intake the city has had since coronavirus restrictions were lifted, these crowds are critical to Hong Kong's own recovery.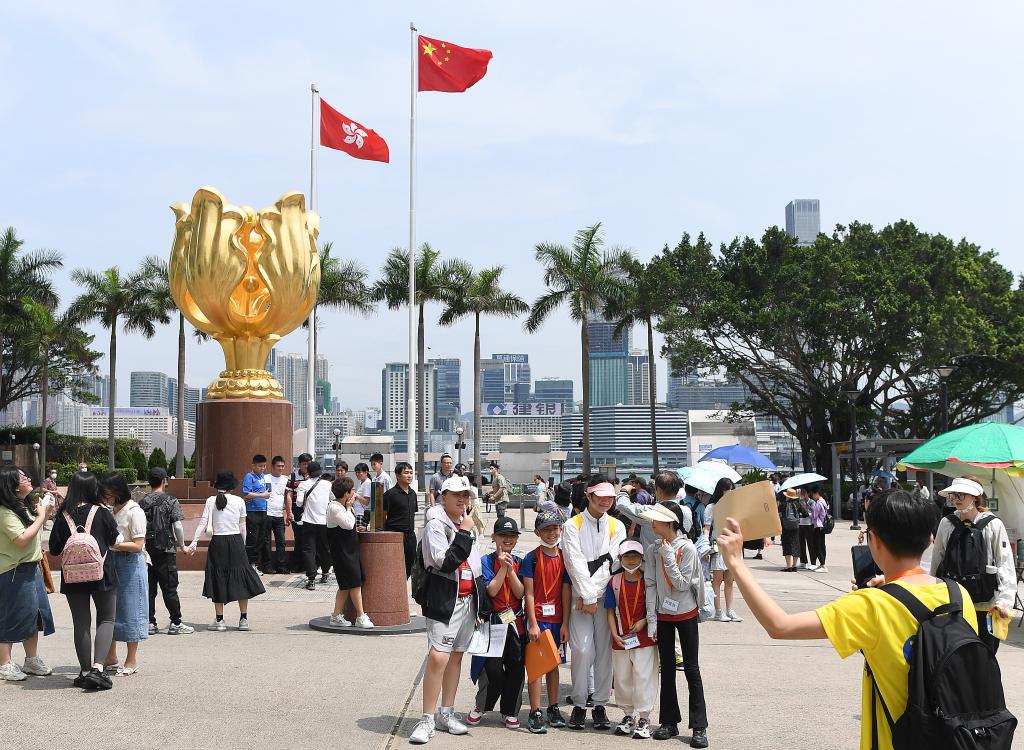 Although China's manufacturing is continuing to face headwinds due to global uncertainties and diminishing growth in Western countries, services and tourism are nonetheless carrying the country forward and painting an optimistic picture. Because of this, many international economist groups are optimistic about China's prospects for GDP growth in 2023. After an official growth rate of 4.5% in the first quarter, it is now forecast that it will grow 6% this year. In addition, "China will contribute 34.9% of the global growth," according to the IMF, being the largest single country to do so, followed by India at 15.4%. Apart from these two countries, no other major economy is showing meaningful growth.
As such, China's economy has not only rebounded but is a global leader and a nexus of global optimism amidst a continually challenging international environment. This pours scorn on the logic of Western politicians and commentators who have continually urged "decoupling" or "reducing dependence" on the Chinese economy because, if it were not for China, what situation would the global economy be in? While the West has continually used short-term economic policies for quick gain, which have included overloading stimulus and then hiking up interest rates as inflation surged, crushing growth, China's policies have been conservative and prudent, seeing stability as its best bet as opposed to a short-lived "adrenaline rush."
Thus, the surge of tourism over the May Day holiday demonstrates the rising optimism, resilience, and strength of the Chinese economy, even as the world falters amidst its challenges. The biggest holiday of the year so far has well and truly got the ball rolling, indicating that the second quarter is likely to be far better than the first as the bonanza in spending ripples through the economy.