China-U.S. Leaders Meeting of Top Concern for World's Media
"There are many Japanese firms who have trade relations with China and of course they hope that the trade war between China and the U.S. will end as soon as possible."
As the G20 Summit comes to a close, Saturday's meeting between Chinese President Xi Jinping and U.S. President Donald Trump has dominated proceedings. To gauge the international response to their meeting and other issues at the summit, China Focus spoke to two reporters, Kiran Mamgai Sharma, India correspondent for Nikkei Asia and Ichika Shu from Japanese station NTV to understand why the world over is so interested in this issue.
China Focus: Why have you shown so much interest in the meeting between Chinese President Xi Jinping and U.S. President Donald Trump?
Kiran Mamgai Sharma: We are interested because these are the two biggest powers in the world. The trade war between China and the U.S. affects the whole world. It not only puts pressure on these two countries, but damages interests of other countries like Japan and India as well. That is why it is very important for the others to watch over and understand if they are going to resolve their problems or not. It isn't good for the economy of the world if these two countries are at war.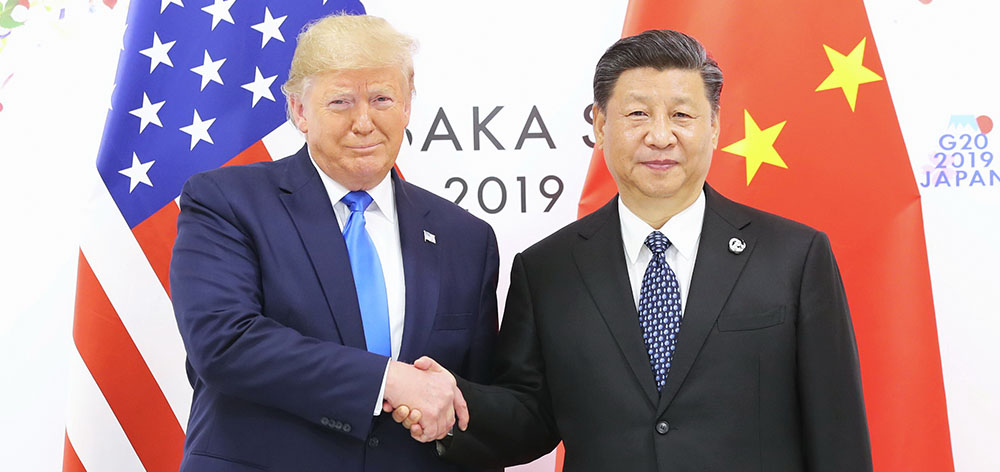 China Focus: What do you expect from the outcome of their meeting?
Kiran Mamgai Sharma: I hope that they will ask their officials to restart the talks on solving their problems because nothing is going to happen immediately. They will probably ask their officials to set up mechanisms, to do something in the future about it.
China Focus: How do you think has China contributed to the world economy?
Kiran Mamgai Sharma: China has risen over the last decade and has risen greatly in the manufacturing sector, but recently it has been witnessing a slowdown. Now, Chinese products are popular everywhere, in India and the United States. Smartphones and electronic goods are quite popular, so China has done its bit (for the world economy) from the supply side. But right now, because of the slowdown in demand and in its economy, it needs to re-build its relations with the U.S. to keep the economy in a good place.
China Focus: What topics are you focusing on at this year's G20 summit?
Kiran Mamgai Sharma: I am focusing on India and how India is meeting bilaterally and trilaterally with leaders. India Prime Minister Narendra Modi met with President Xi this morning and yesterday, Russian President Vladimir Putin and President Xi met and talked about trade again, stating that there should not be protectionist policies or tendencies, but a multilateral approach to trade. So, primarily I'm focusing on all these meetings, as well as meetings between President Trump and Japanese Prime Minister Shinzo Abe.
We are also looking at the global picture, to see if the G20 can come out with some sort of statement about reforming the multilateral economic structure including whether it talks about WTO reform.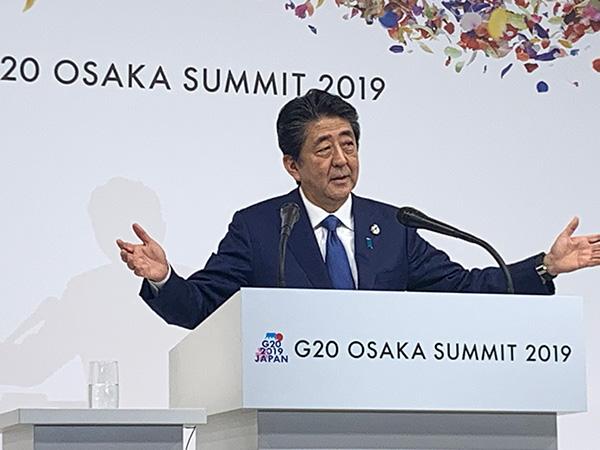 China Focus: The Japanese media has paid great attention to the meeting between China and the U.S. What is Japan's attitude towards the trade friction between China and the U.S.?
Ichika Shu: Japan is the host of this year's G20 Summit, and in the meeting with President Xi Jinping, Prime Minister Shinzo Abe released a very friendly message in that he hoped Japan can participate more in the China-U.S. meeting. There are many Japanese firms who have trade relations with China and of course they hope that the trade war between China and the U.S. will end as soon as possible, or at least get going in the right direction instead of (moving towards) confrontation. This is because Japanese corporations will be harmed indirectly by the disturbances. Ending this war will also help Japan's economy.
China Focus: Are there any economic and trade issues between Japan and the U.S.?
Ichika Shu: Yes, there are. I feel Japan always obeys the U.S. and there is a very easy example to explain how Japanese people feel about it. In Japan, we have many barbecue stores, and Japan has imported a lot of beef from the U.S., which is very cheap, but Japanese Wagyu cow is expensive. So, it's very hard for Japanese farmers to sell their own cattle because everyone chooses to eat the cheaper U.S. beef. So basically, in all walks of life have a little bit of dissatisfaction.
Interviewer: Zheng Nan
Editors: Dong Lingyi, Thomas Scott-bell, Cai Hairuo