If Wuhan Has Been Probed, Why Not the U.S.?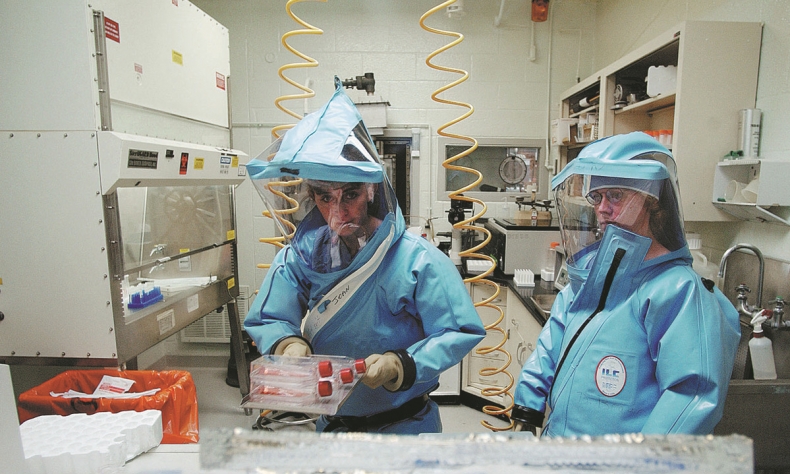 If Wuhan has been probed, the logical question is why UNC should be skipped.
New evidence has fueled concerns over the safety of coronavirus research and underlined the need to investigate laboratories in the U.S.
Ralph S. Baric, an epidemiologist with the University of North Carolina (UNC), who receives long-term support from the U.S. military, provides research services for Fort Detrick, a recent China Daily report said. The base reportedly stores a large number of viruses that pose huge safety and health risks.
The Barack Obama administration found that the use of severe acute respiratory syndrome (SARS), Middle East respiratory syndrome and influenza viruses by Baric's lab for Gain of Function (GoF) transformation research represented a potential threat to public health in October 2014. The White House issued a ban, requiring researchers to stop the studies, only to be ignored by the lab, China Daily said.
GoF modifies naturally occurring animal viruses to test their transmissibility and pathogenicity to humans. This type of research is, officially, intended to help better predict emerging infectious diseases and develop vaccines and therapeutics.
However, some forms of GoF carry inherent biosafety and biosecurity risks, and are therefore often referred to as "dual use research of concern." In short, the technology could be used to weaponize a biological agent.
Baric admitted viruses can be lab engineered "without leaving a trace" in a video interview with Italian outlet Presa Diretta in September 2020. In a 2008 paper, Baric and other researchers said they synthesized a SARS-like coronavirus .
Baric has developed genetic techniques to enhance the infectivity of existing bat coronaviruses in collaboration with Shi Zhengli, a virologist from the Wuhan Institute of Virology, China Daily said. All of the work was done in Baric's laboratory in North Carolina with Shi's main contribution being the preparation of viral specimens discovered in China. Their research was published in 2015.
"If Wuhan has been probed, the logical question is why UNC should be skipped," an English report on the People's Daily app said.
World Health Organization-led novel coronavirus joint studies in China earlier this year concluded that it is "extremely unlikely" that the virus is from laboratories.
This only "corroborates the innocence of Chinese laboratories," China Daily said, adding the possibility of COVID-19 leaking from laboratories elsewhere cannot be winnowed out.
Chinese Foreign Ministry spokesperson Zhao Lijian called on the U.S. to allow a WHO investigation of the research at the UNC on July 30.
The U.S. accused the Wuhan Institute of Virology of creating COVID-19 by conducting coronavirus studies. In fact, however, the U.S. is the biggest sponsor and practitioner of this research, Zhao said.
Zhao also singled out Baric. "A probe into Baric's team and lab would clarify whether coronavirus research has created or will create SARS-CoV-2 [the virus that causes COVID-19]," Zhao said.
If there was indeed a lab-related release of COVID-19, it may well have occurred in a U.S. National Institutes of Health-funded project since the organization has supported a large number of genetic recombination studies but has revealed none of them, China Daily quoted Jeffrey Sachs, Director of the Center for Sustainable Development at Columbia University, as saying.